30pc Pack of Heavy Duty Steel Flat Straight Fixing Plates with 120x Screws – Ideal for Use as Supports or for Repair Fixing Mending Joining Furniture and DIY Projects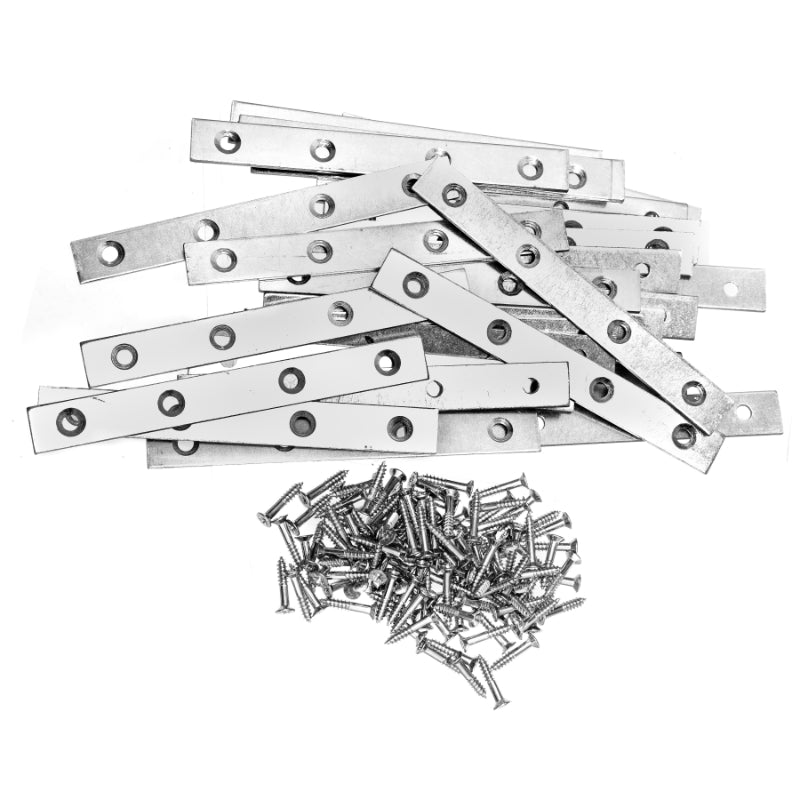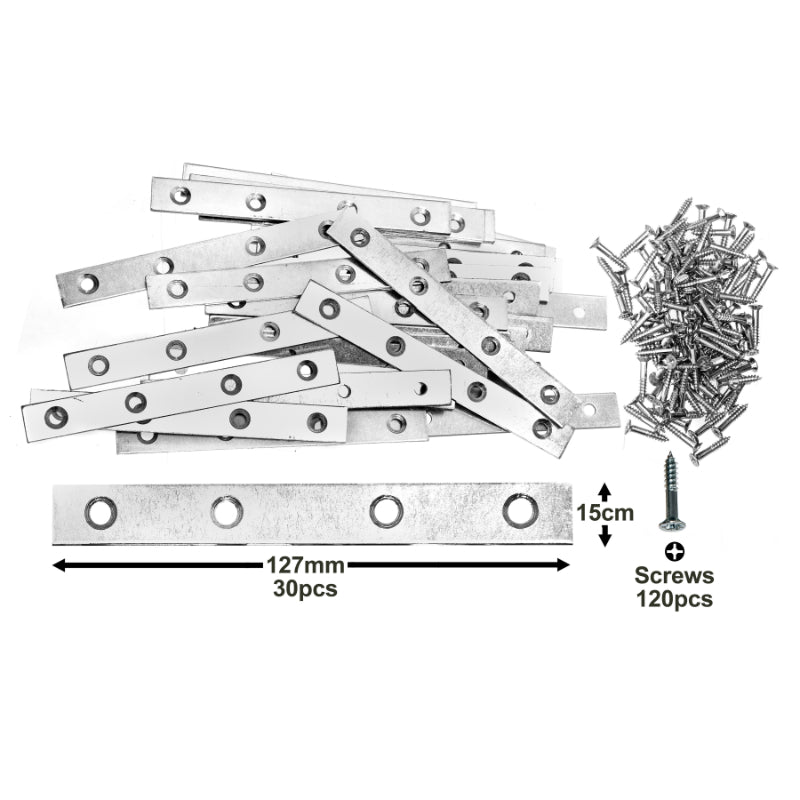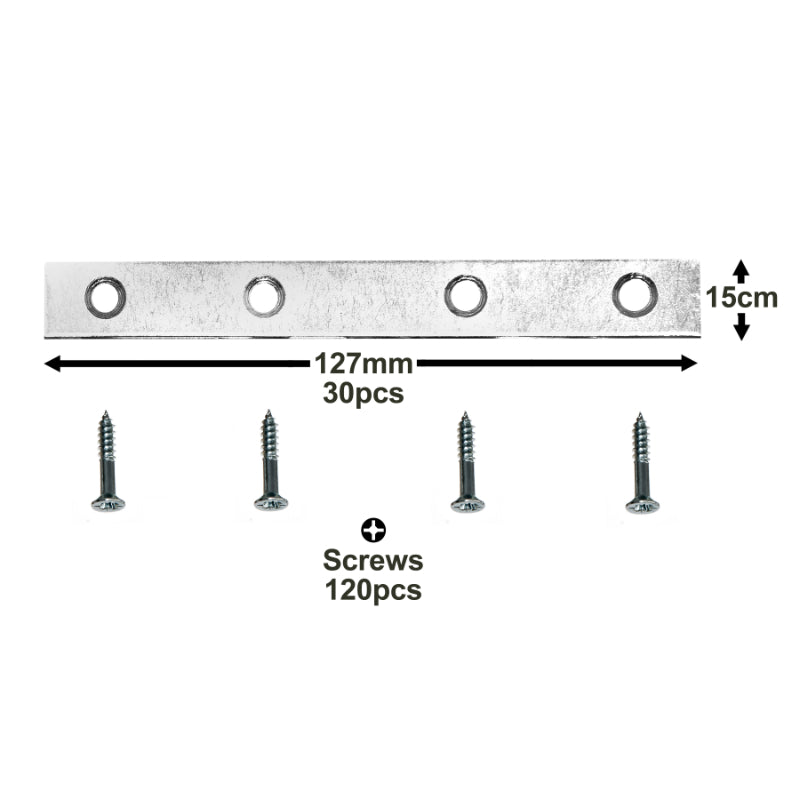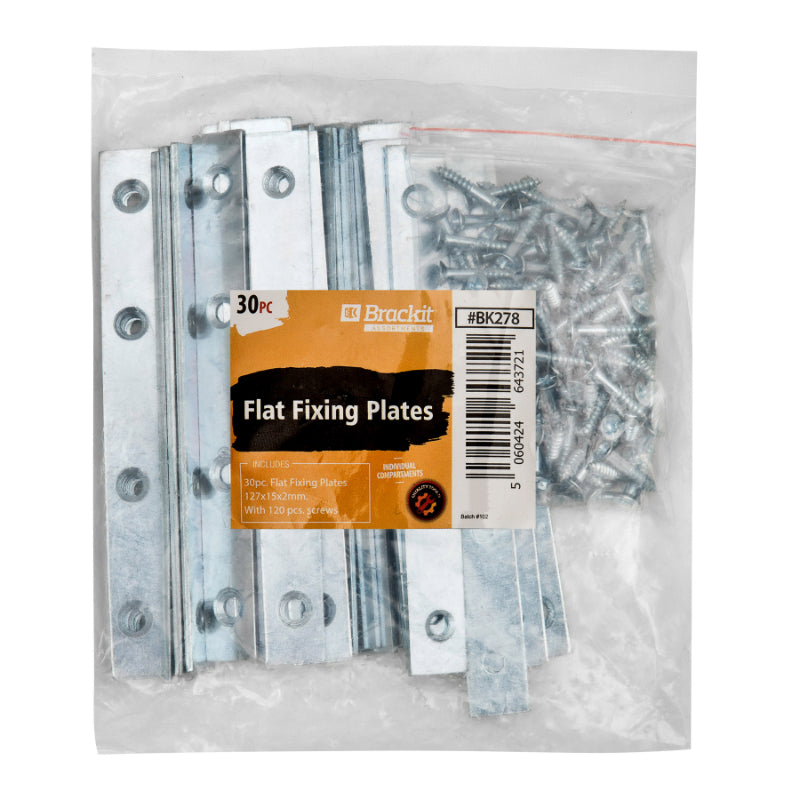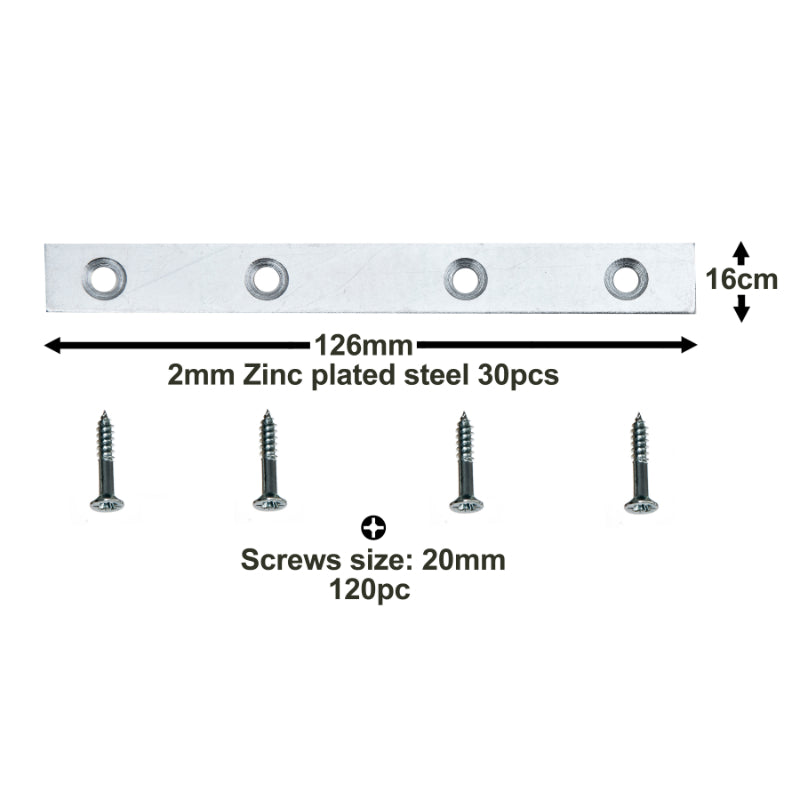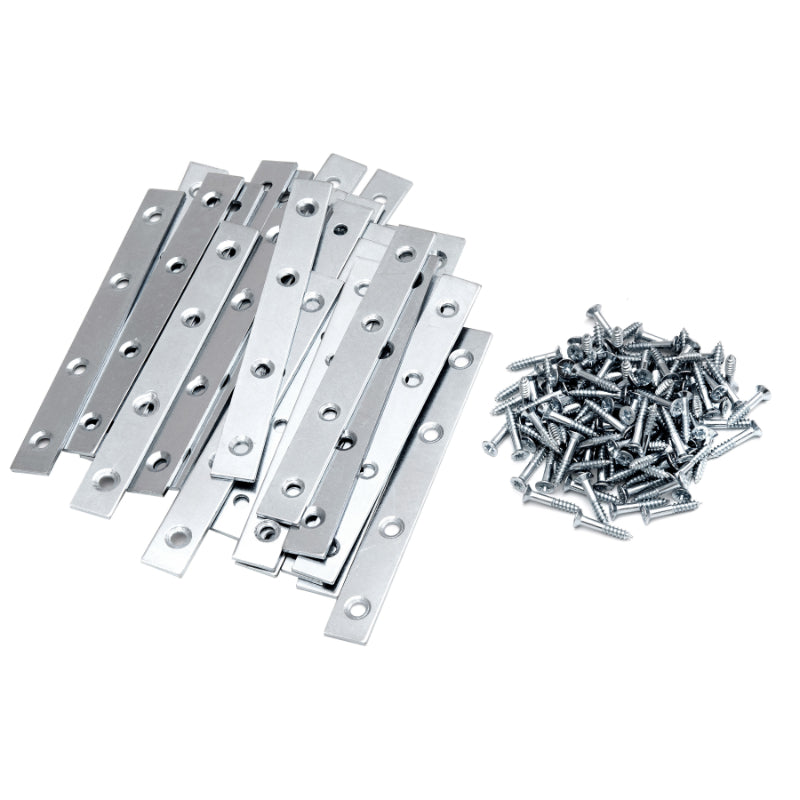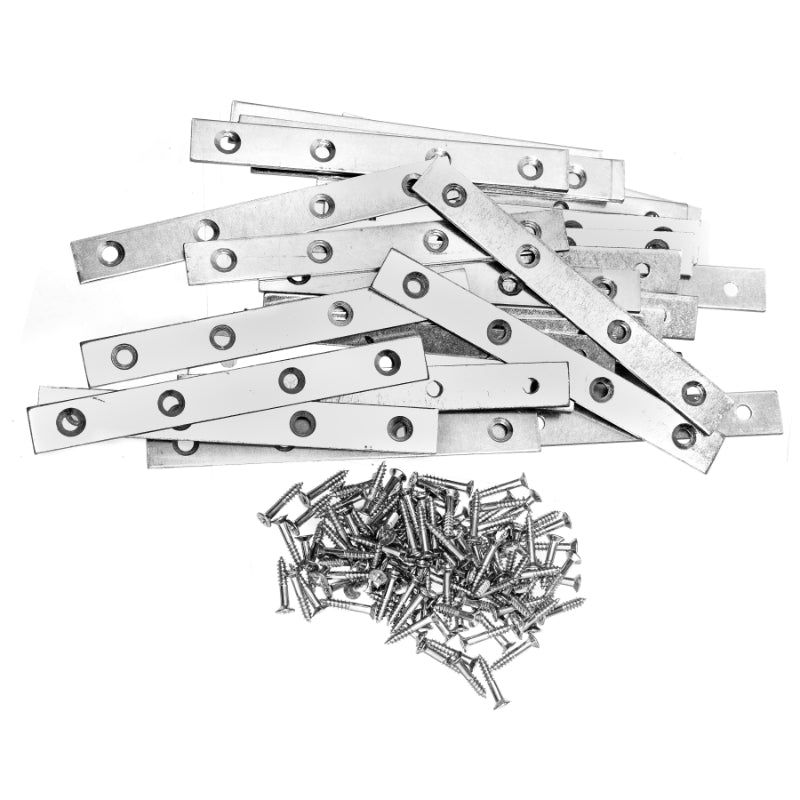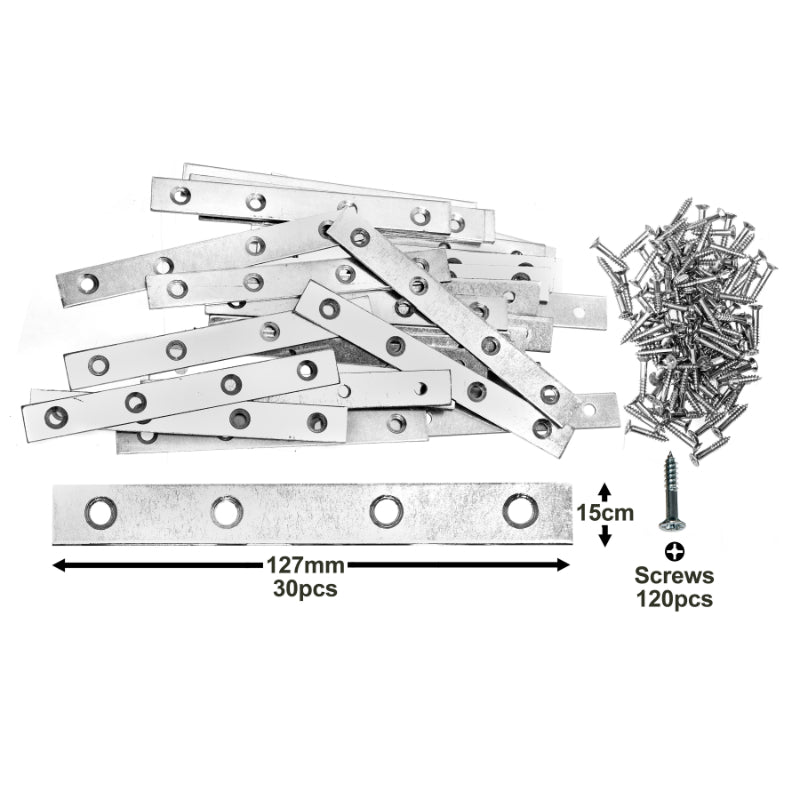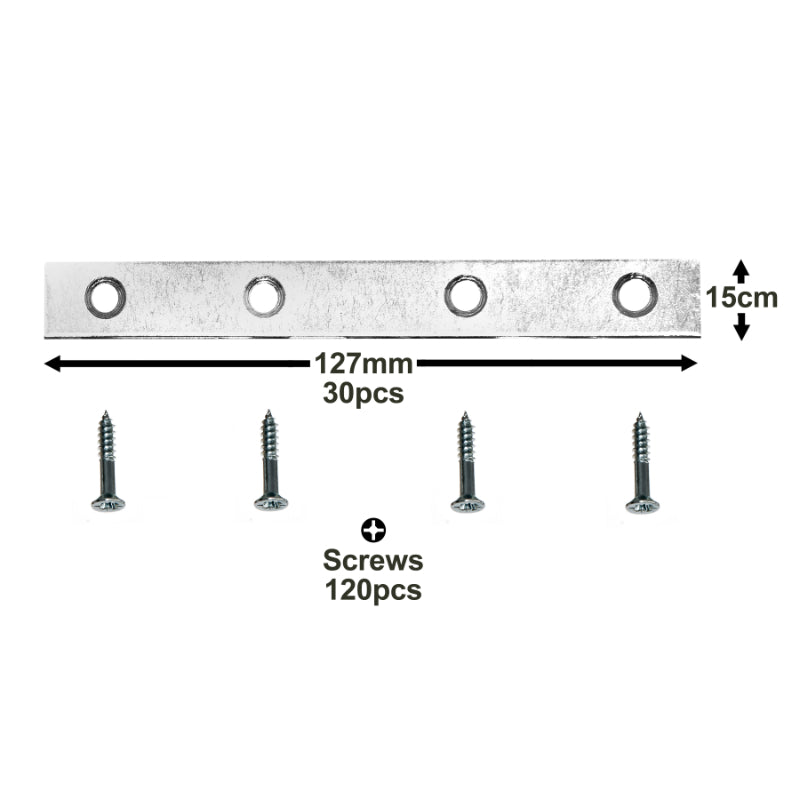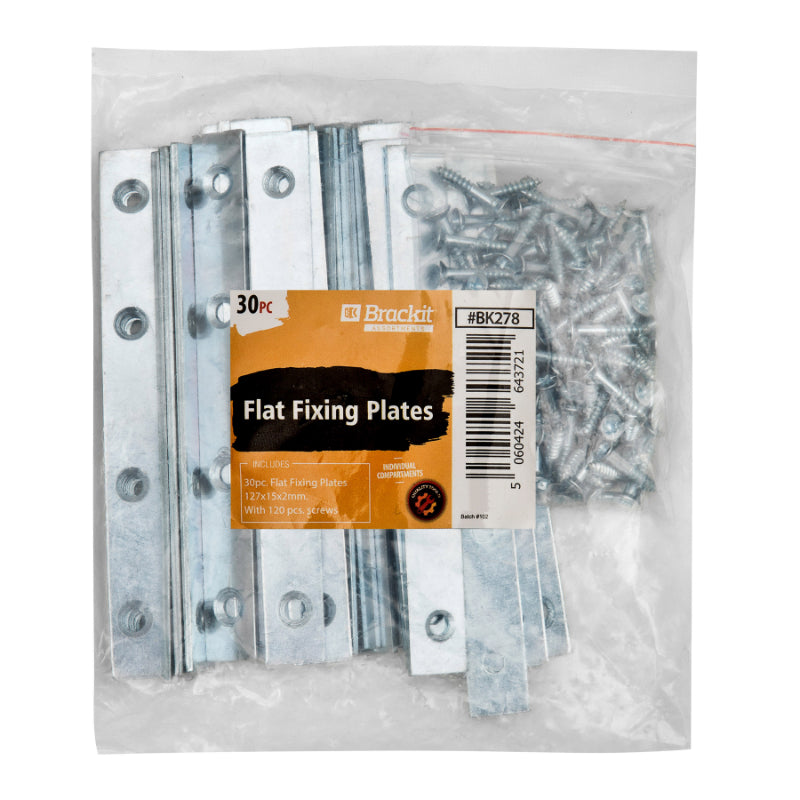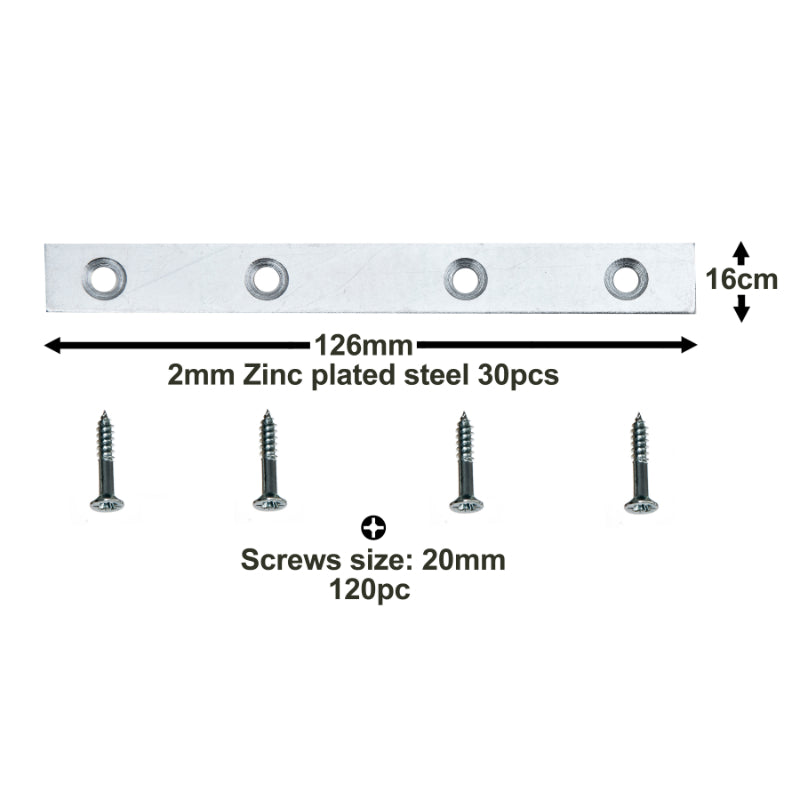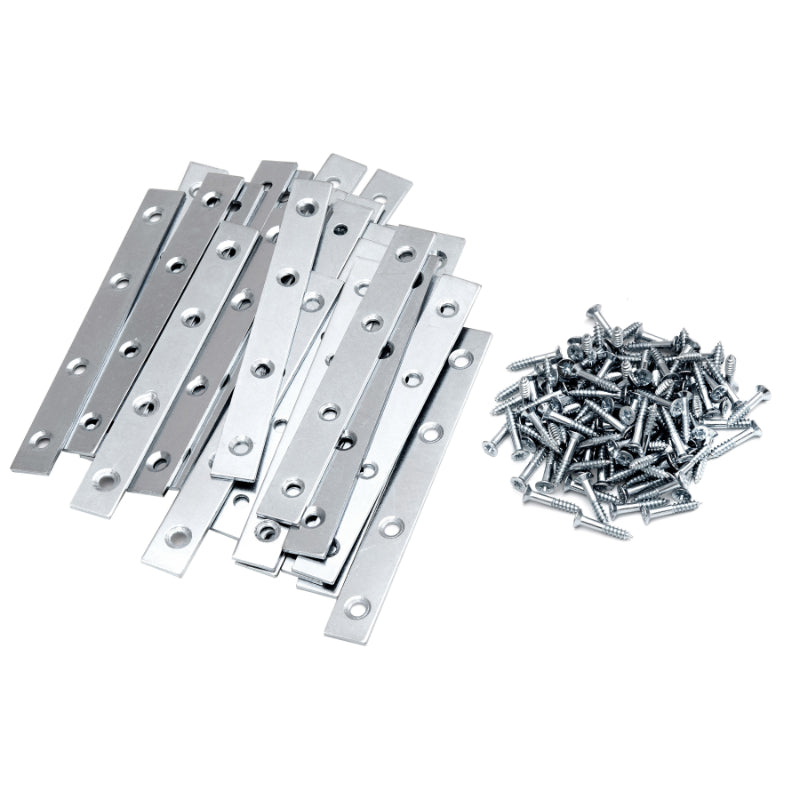 GREAT VALUE PACK OF 30x FLAT STRAIGHT STEEL PLATES ? This set of 30x flat straight metal plates with pre-drilled fixing holes are a low-cost ?Must-Have? DIY accessory to keep in your tool box. Always handy to have available to help secure, fix, or join most items together quickly, safely and easily.
MADE FROM HEAVY DUTY STEEL ? Manufactured using precision machinery to create a tough, sturdy and reliable high-strength plate that is capable of keeping furniture and similar items securely in place.
IDEAL FOR A RANGE OF USES ? Offering excellent versatility, these flat metal fixing plates can be used in a wide range of DIY applications, most commonly being furniture building, mending broken items of furniture such as bed frames, chairs, tables, kitchen units and as a bracket for attaching and holding items of furniture or shelves together.
DIMENSIONS AND SPECIFICATIONS ? Each set includes 30x extra-strong stainless steel Flat Straight Plates featuring 4 tapered-finish holes allowing tapered-head screws to sit flush to the plate surface once fully screwed into place. The dimensions of each plate are approx. 125mm x 15mm x 2mm.
INCLUDES SCREWS ? For added convenience, we also include 120x tapered-head screws for fixing the 30x stainless steel plates securely to a variety of surfaces. Please note, whilst the screws provided are for general use, you may need alternative or longer screws depending on your chosen use of the plates.
30pc Pack of Heavy Duty Steel Flat Straight Fixing Plates with 120x Screws – Ideal for Use as Supports or for Repair Fixing Mending Joining Furniture and DIY Projects
£0.00
Available for home delivery (free UK delivery over £20)
FREE returns
Category: