Brackit Premium Lightweight Disposable Yellow & Blue Coloured Dust Sheets – 6-Pack 3.6m x 2.7m (12x9ft) – Polythene Dustproof Waterproof Sheets for Home Office Garden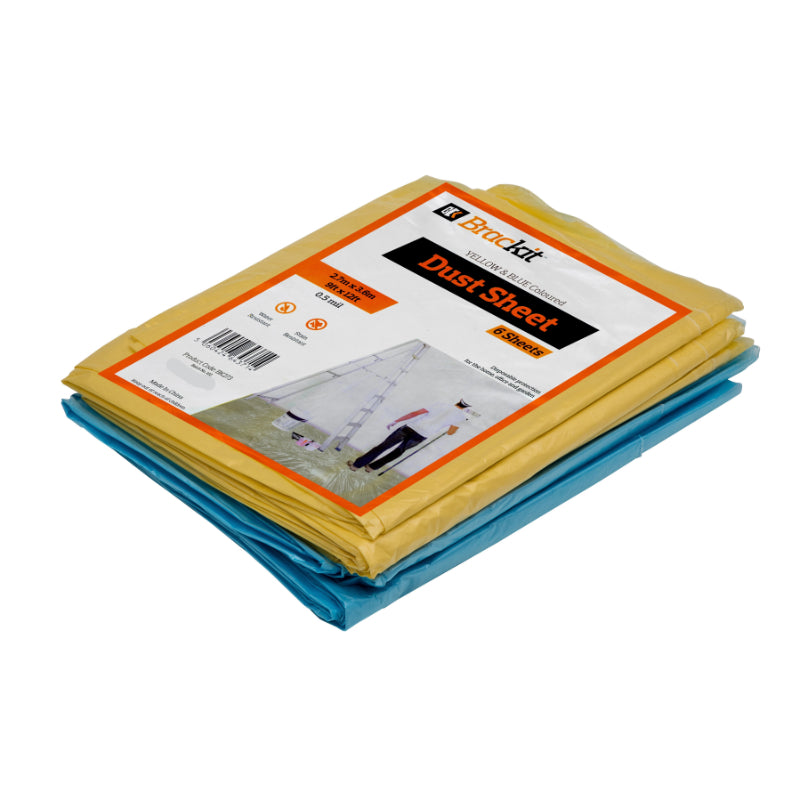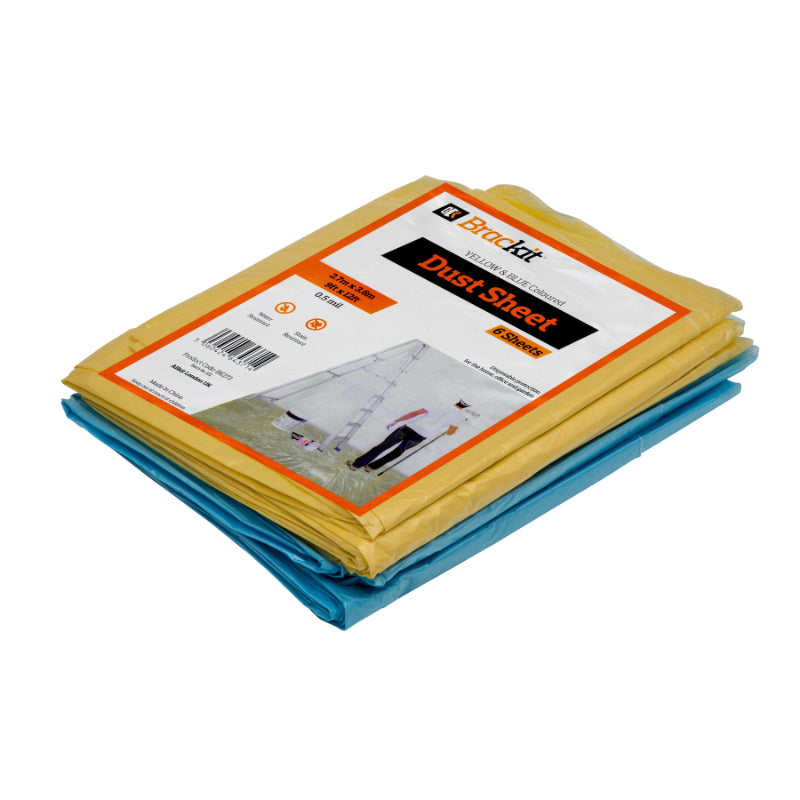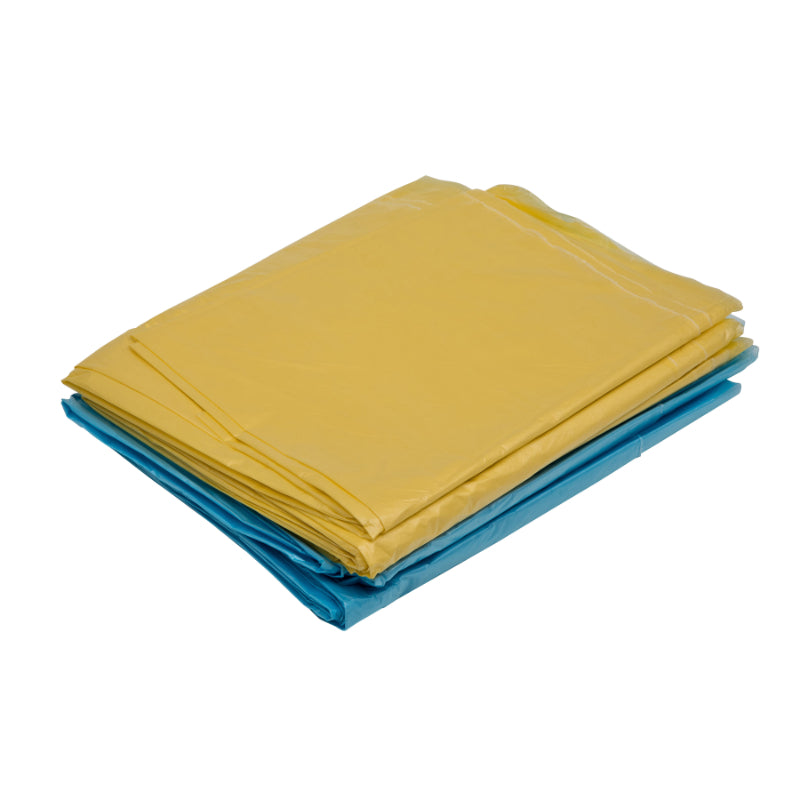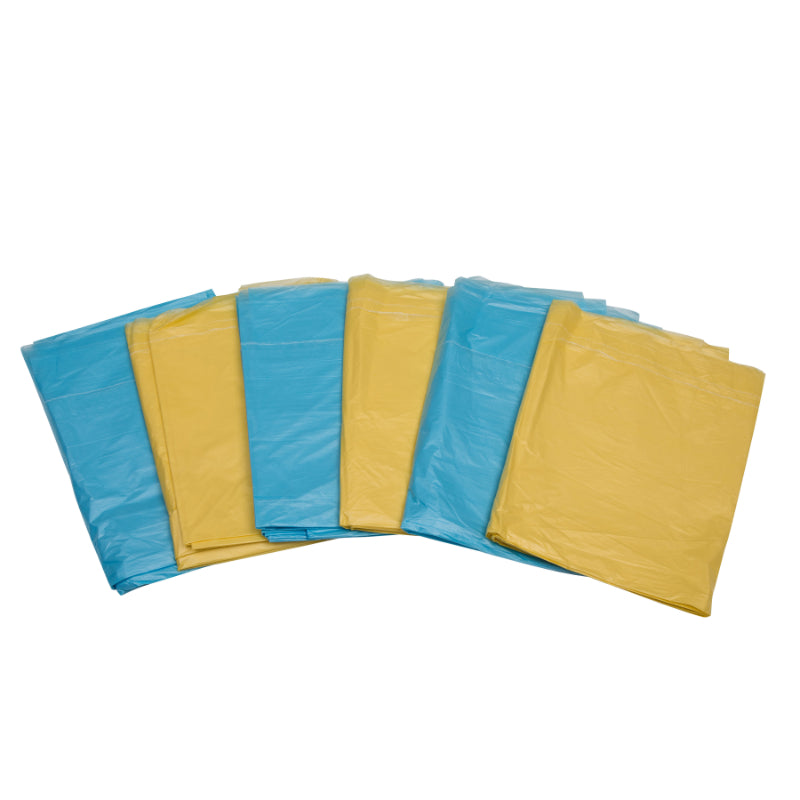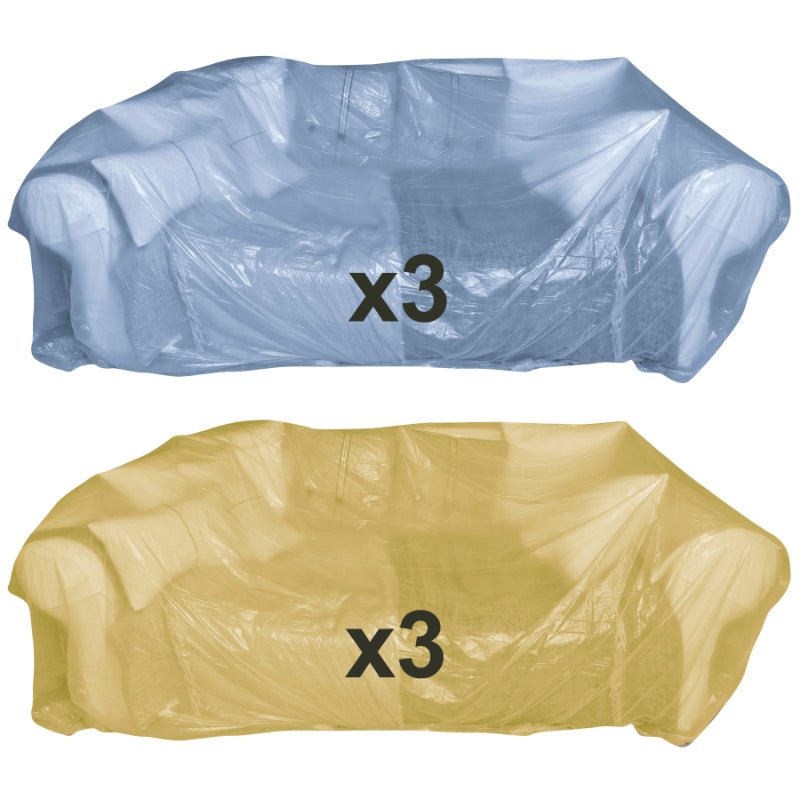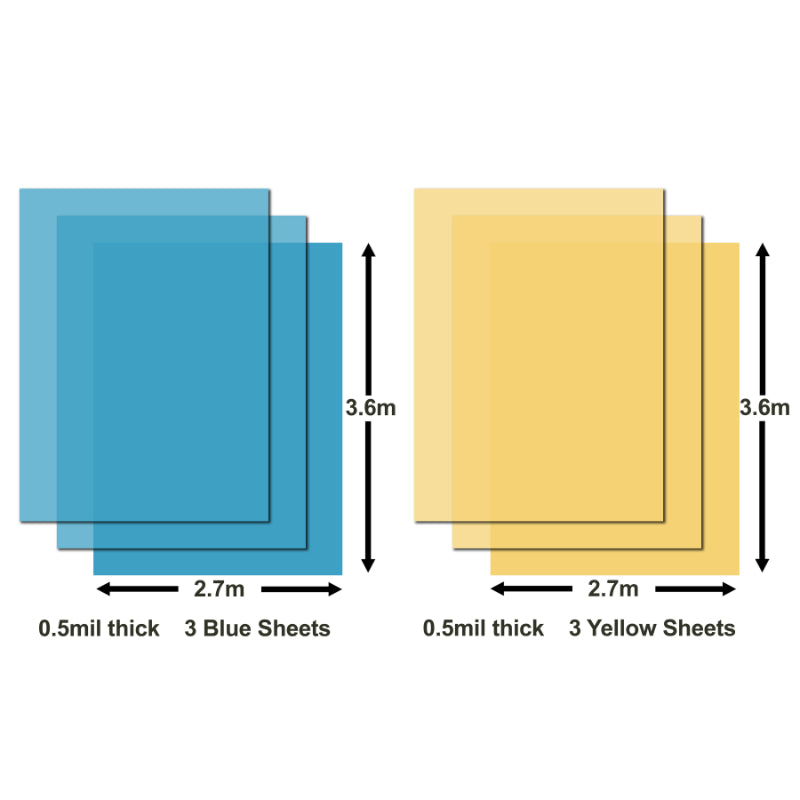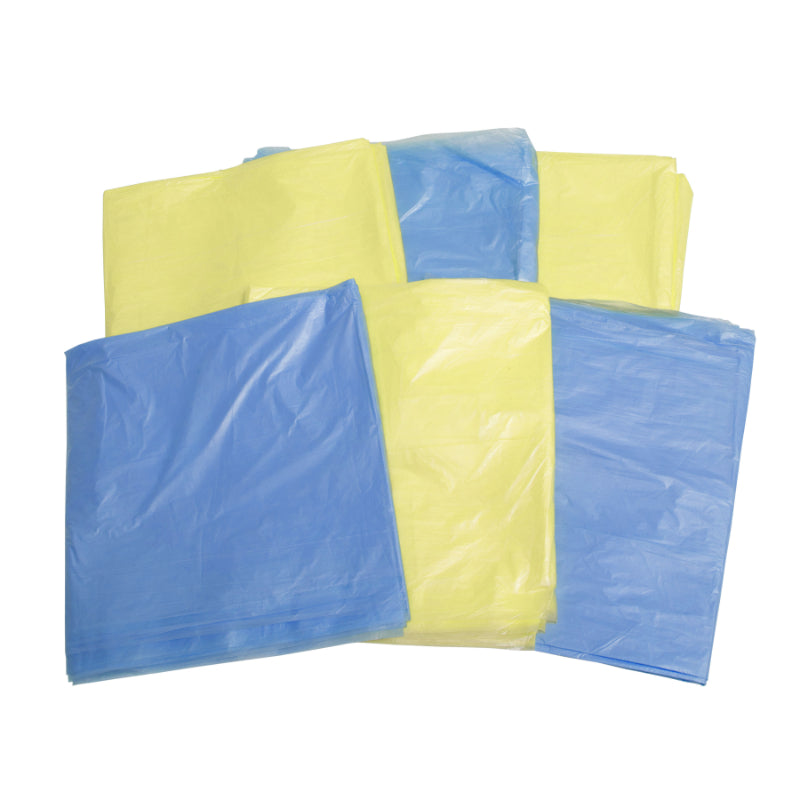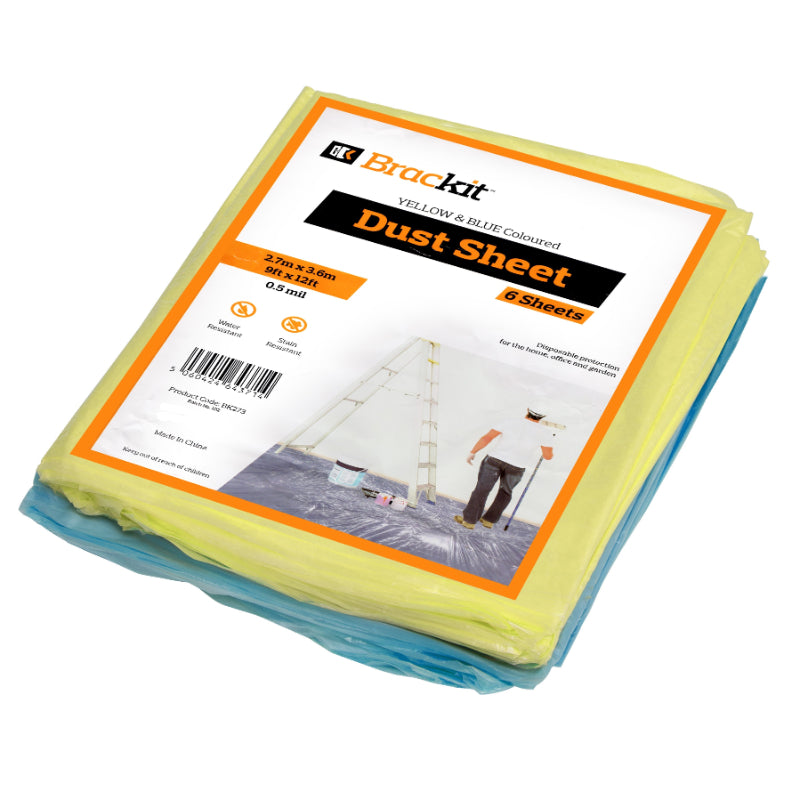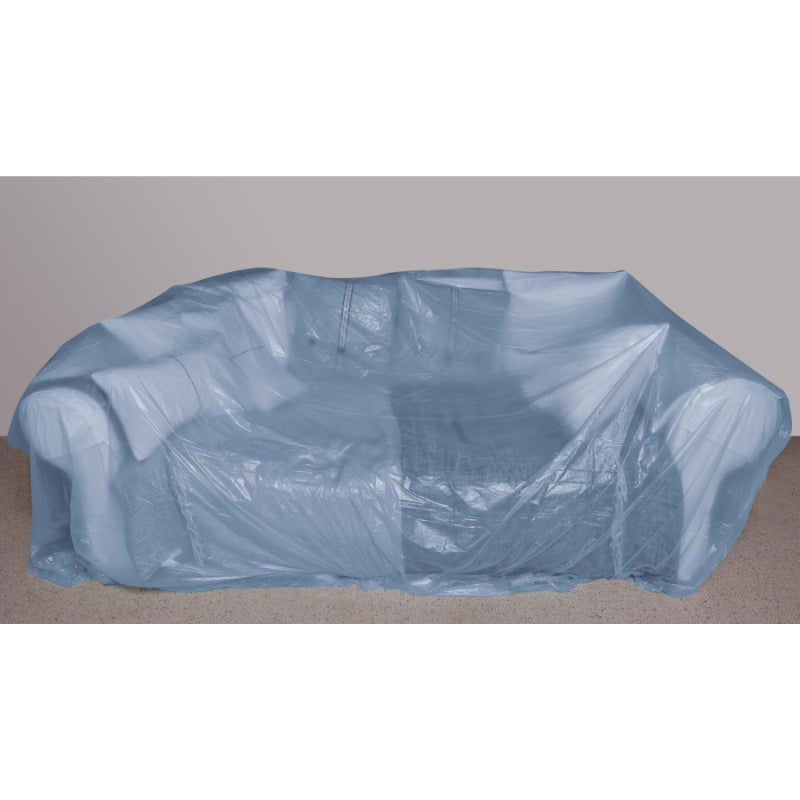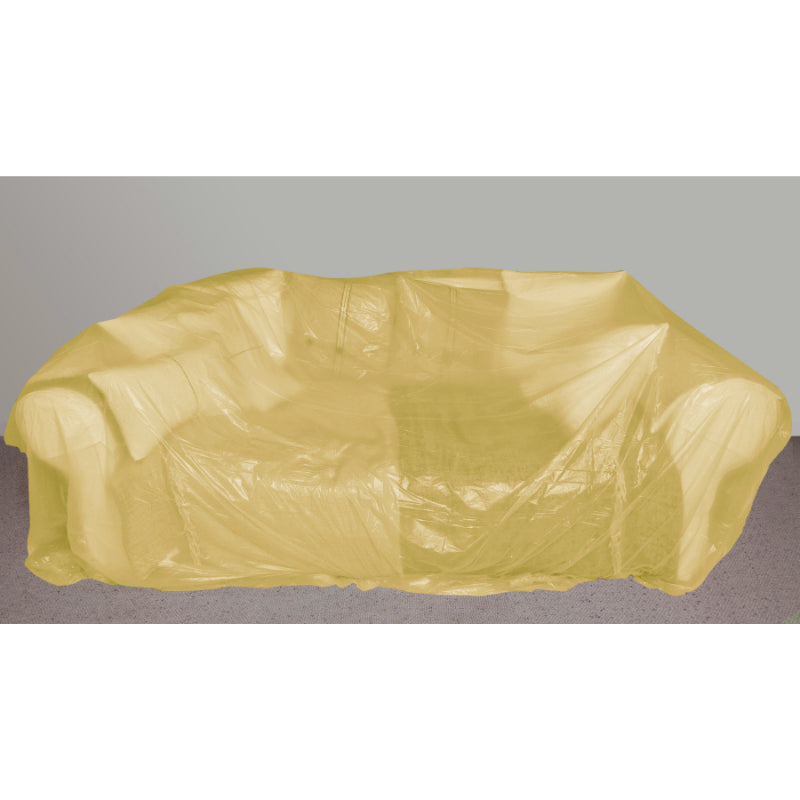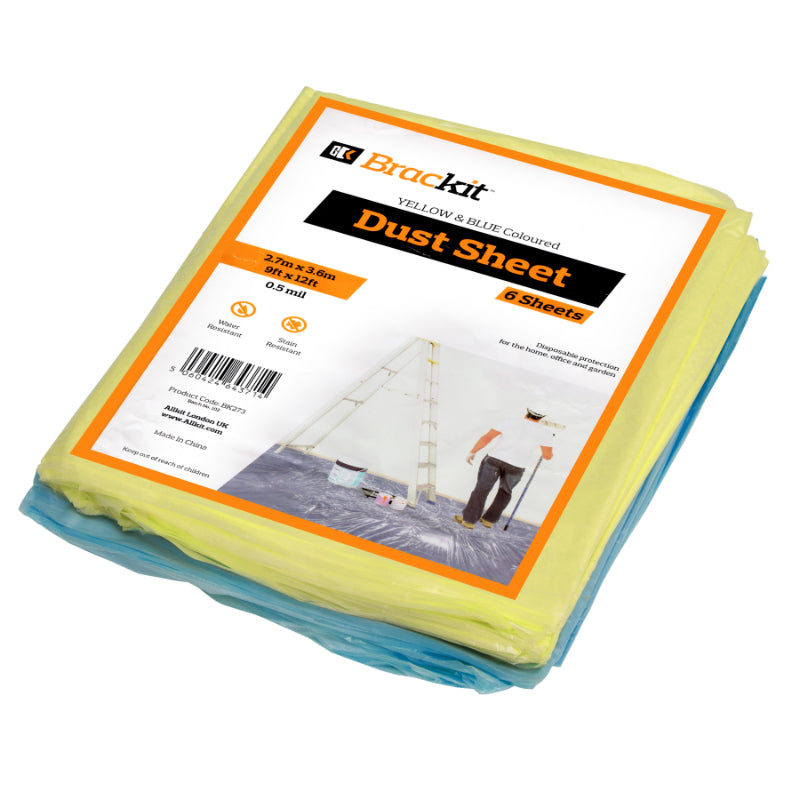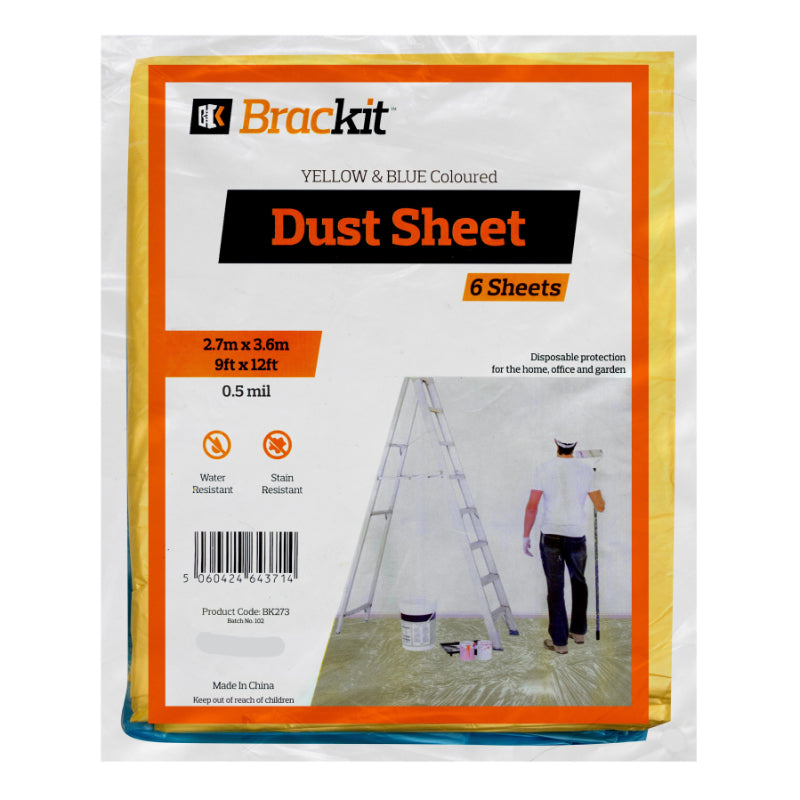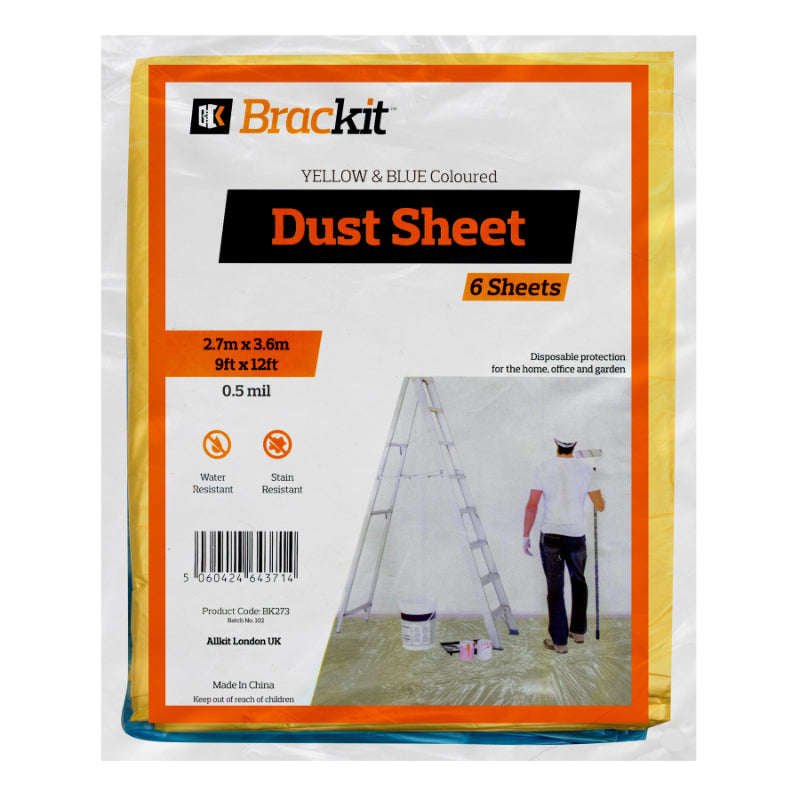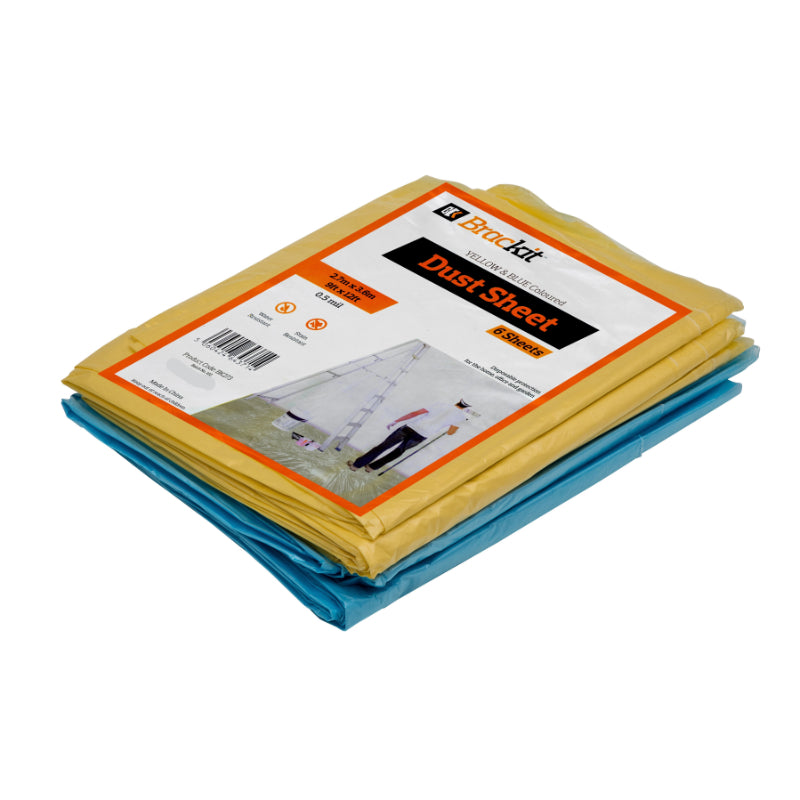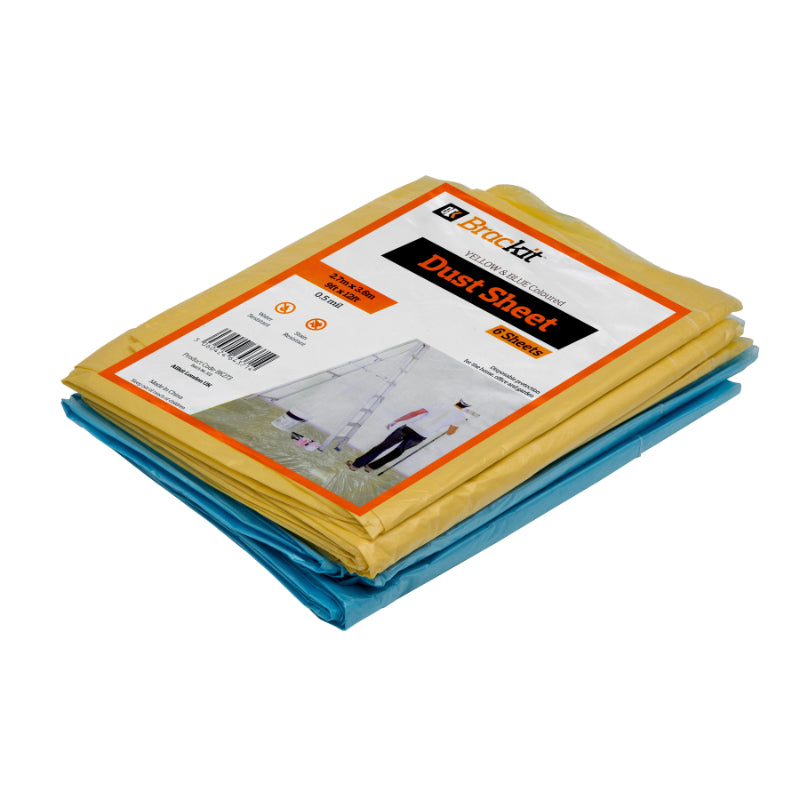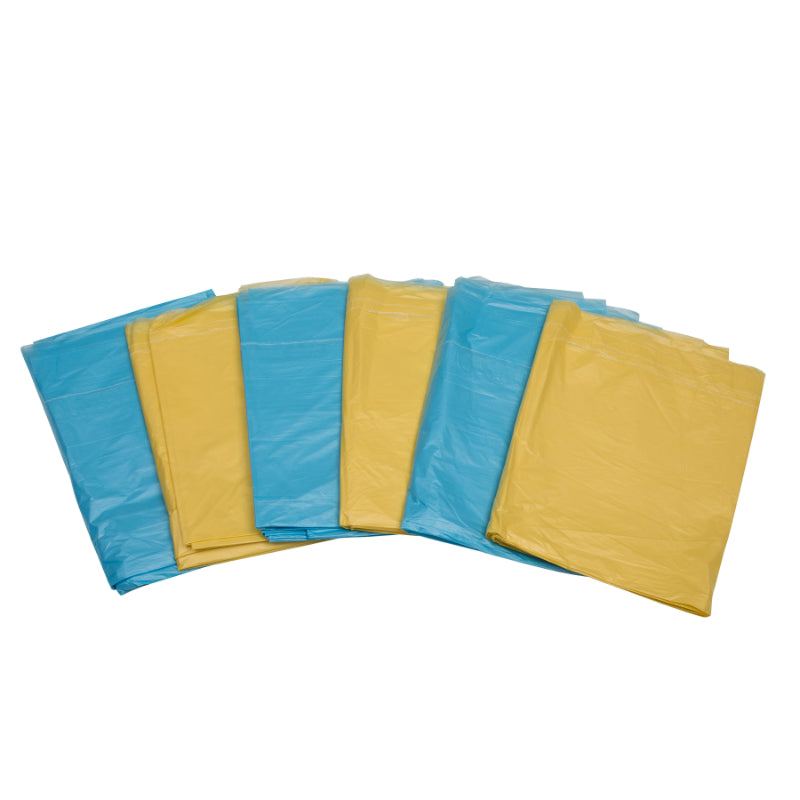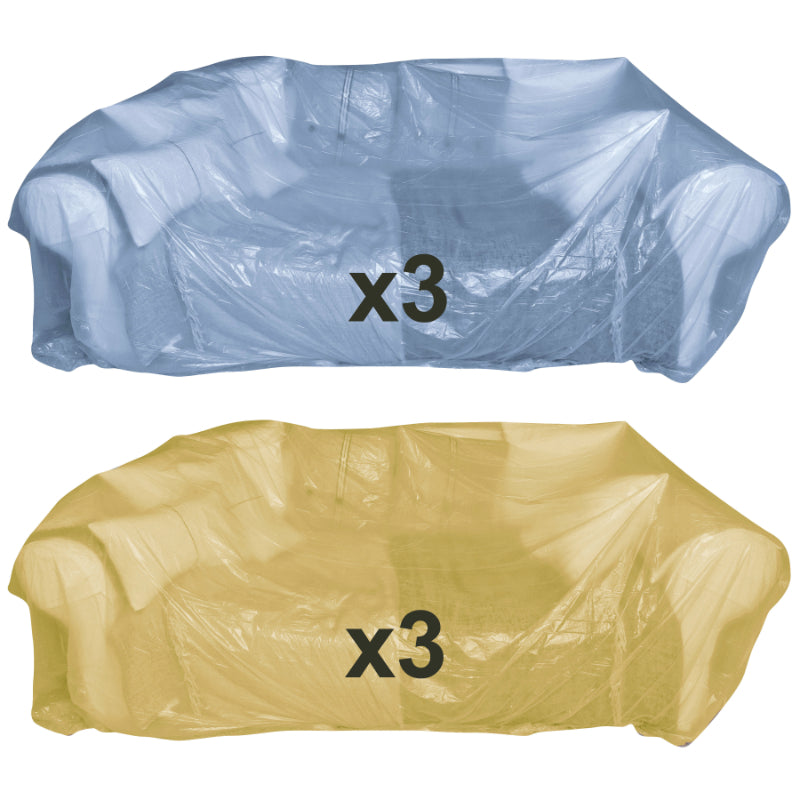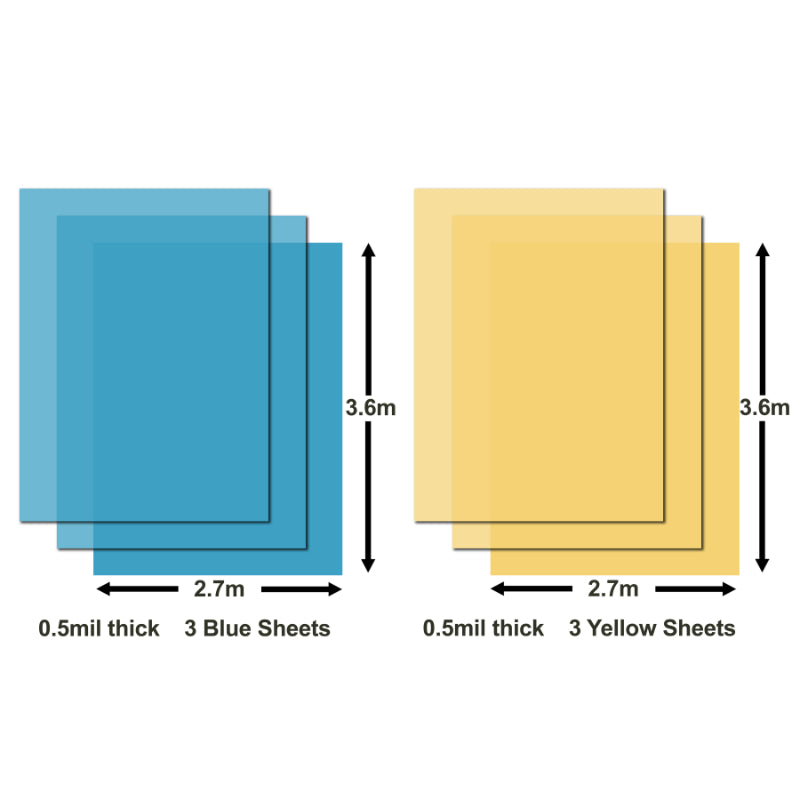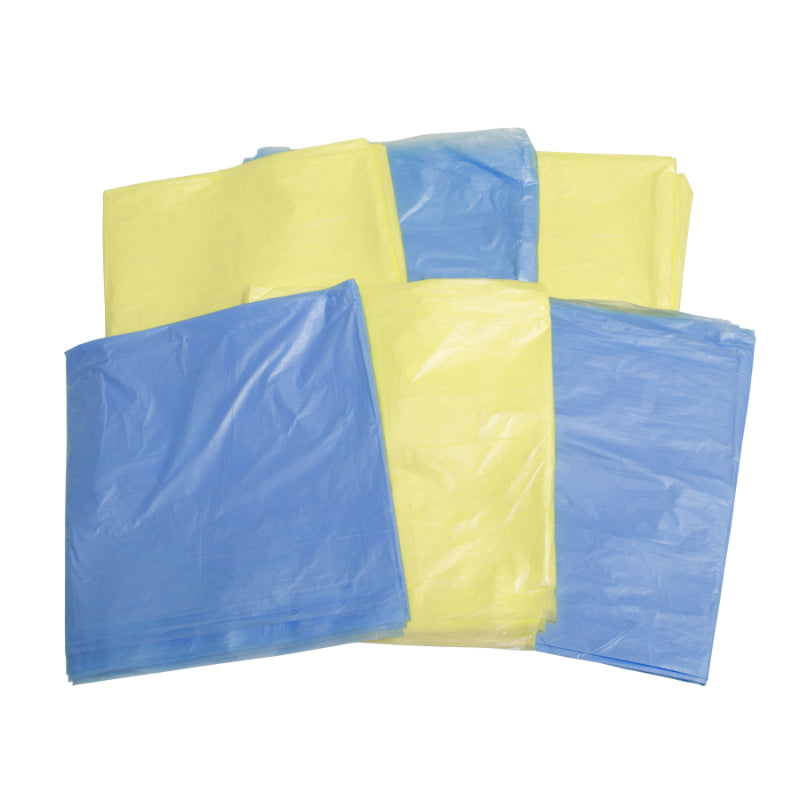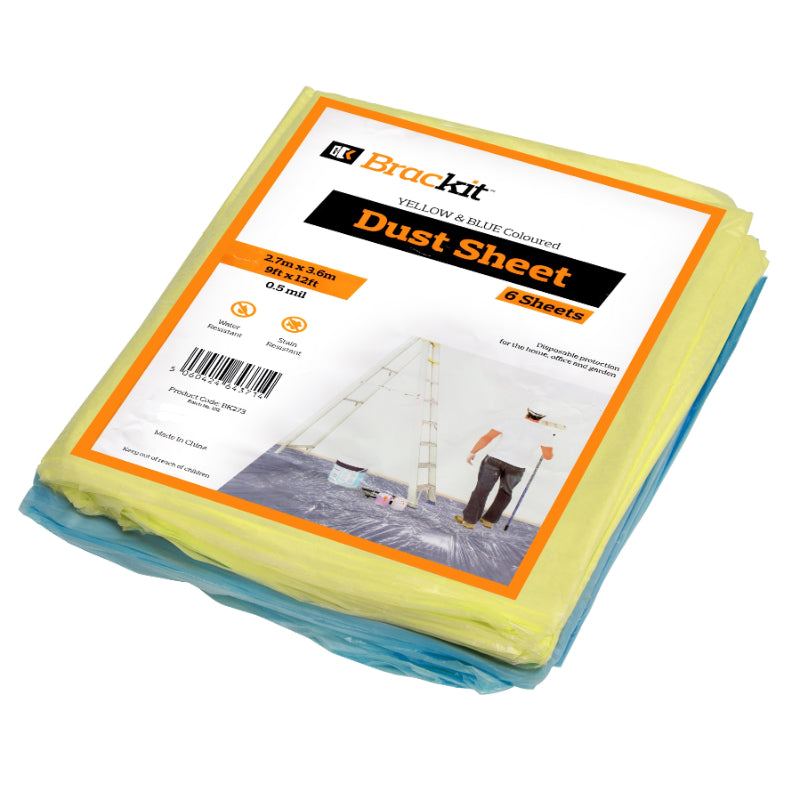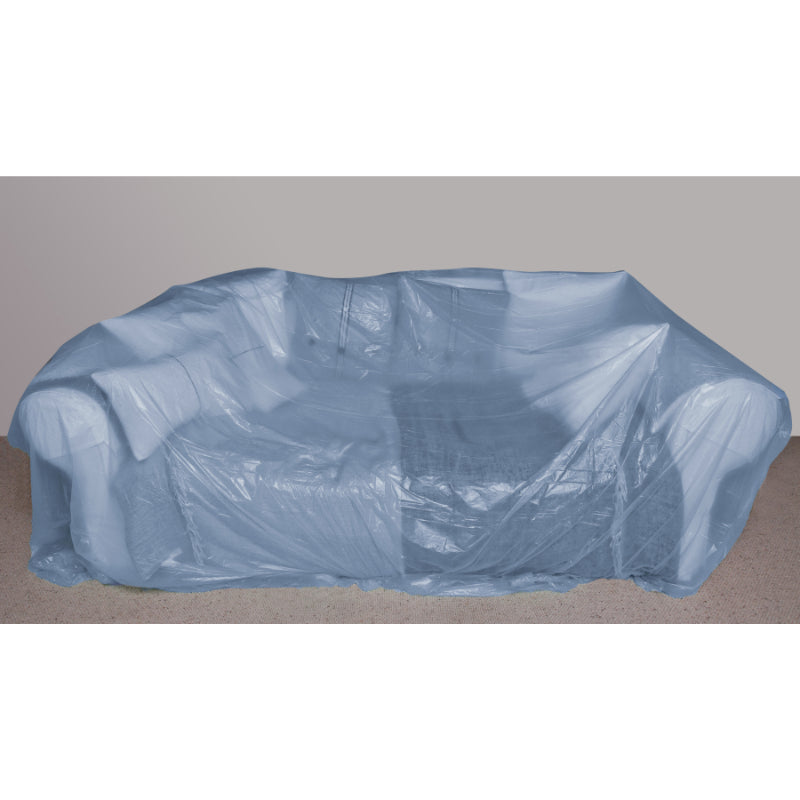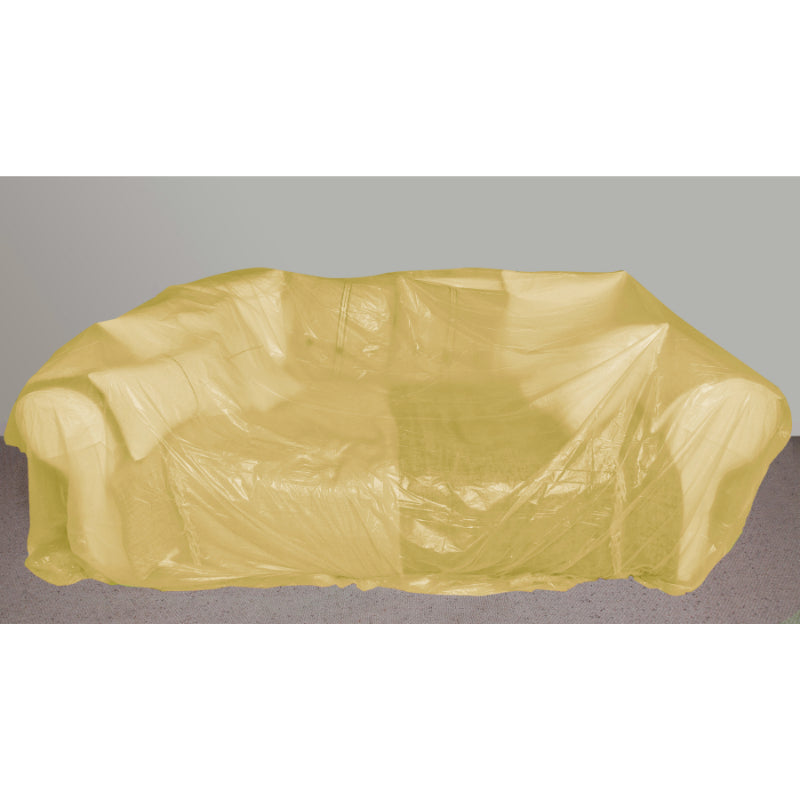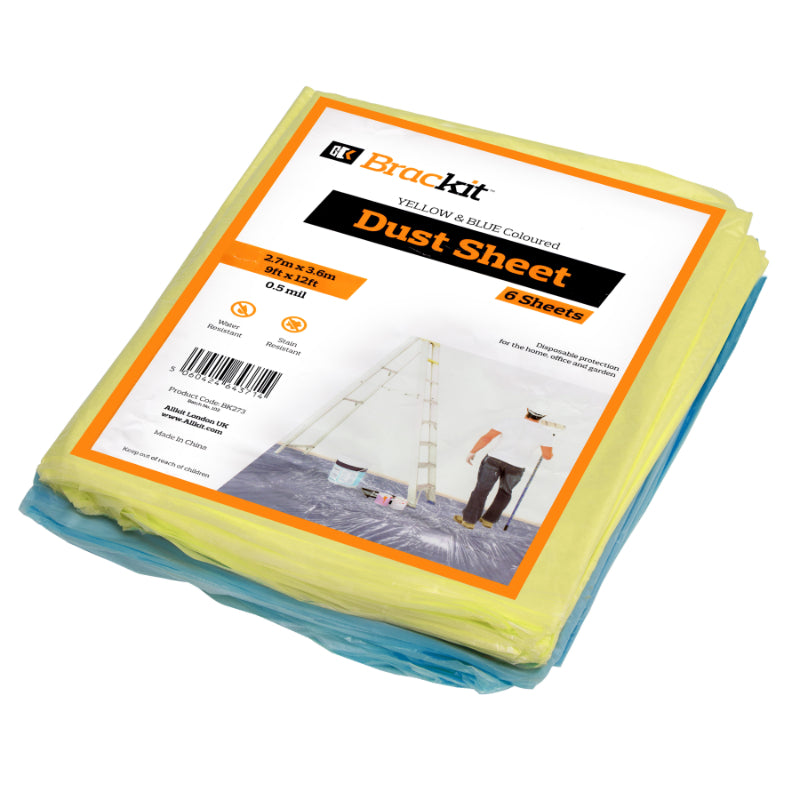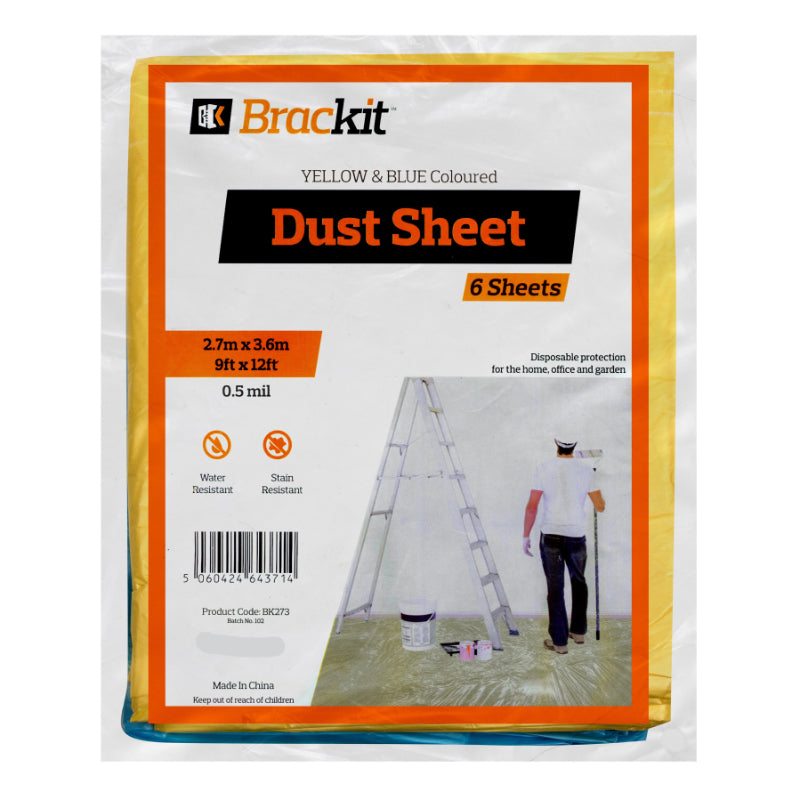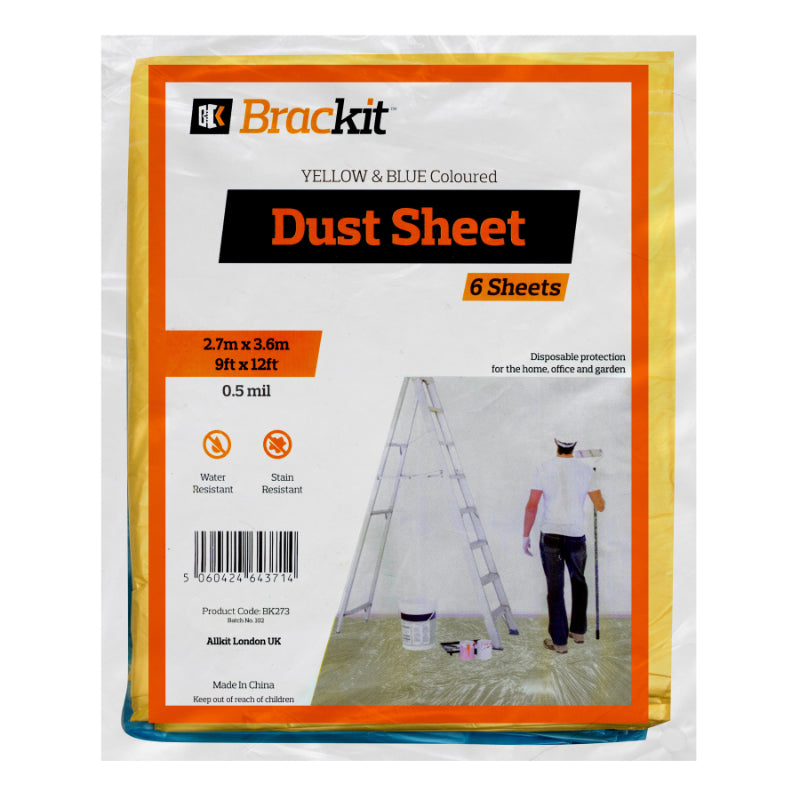 GREAT VALUE 6-PACK OF COLOURED DUST SHEETS ? These high quality blue and yellow coloured dustsheets measure a generous 3.6m x 2.7m each and are perfect for use around the home, office or garden when you need to cover and protect furniture such as sofas, tables, chairs, desks, etc. whilst decorating or renovating rooms.
STURDY YET LIGHTWEIGHT DESIGN ? These dust sheets have been designed with performance in mind, as such they offer excellent protection and resistance against dirt and dust particles whilst also being extremely lightweight and easy to manoeuvre and fit securely over your furniture.
DUSTPROOF AND WATERPROOF PROTECTIVE SHEETING ? In addition to the lightweight and robust design, these premium blue and yellow dust sheets are also water resistant, perfect to help protect against unforeseen accidents and spillages. Likewise the polythene material offers maximum shielding against all types of grit and airborne dust.
MULTIPLE USES ? Great for offering general protection around the home whilst decorating, this excellent value 6-pack of dust sheets is also suitable for use on items around the office, in your garden to help protect outdoor items against the elements, and even in your garage to keep the dust off tools and equipment.
COST-EFFECTIVE & DISPOSABLE DUST SHEETS ? Created to be easily disposable after use, these popular dustsheets compact down well into a small size without taking up excess room in your bin. We also ensure our dustproof sheets offer maximum value, making them the first choice of home DIY fans and professional tradesmen alike.
Brackit Premium Lightweight Disposable Yellow & Blue Coloured Dust Sheets – 6-Pack 3.6m x 2.7m (12x9ft) – Polythene Dustproof Waterproof Sheets for Home Office Garden
£0.00
Available for home delivery (free UK delivery over £20)
FREE returns