brackit Super-Strong Nylon Car Trim Removal Tool Set – 7x Anti-Scratch Tools for Easily Removing Door Panels Dash Centre Consoles Dashboards – Fast Auto Vehicle Trim Remover Accessories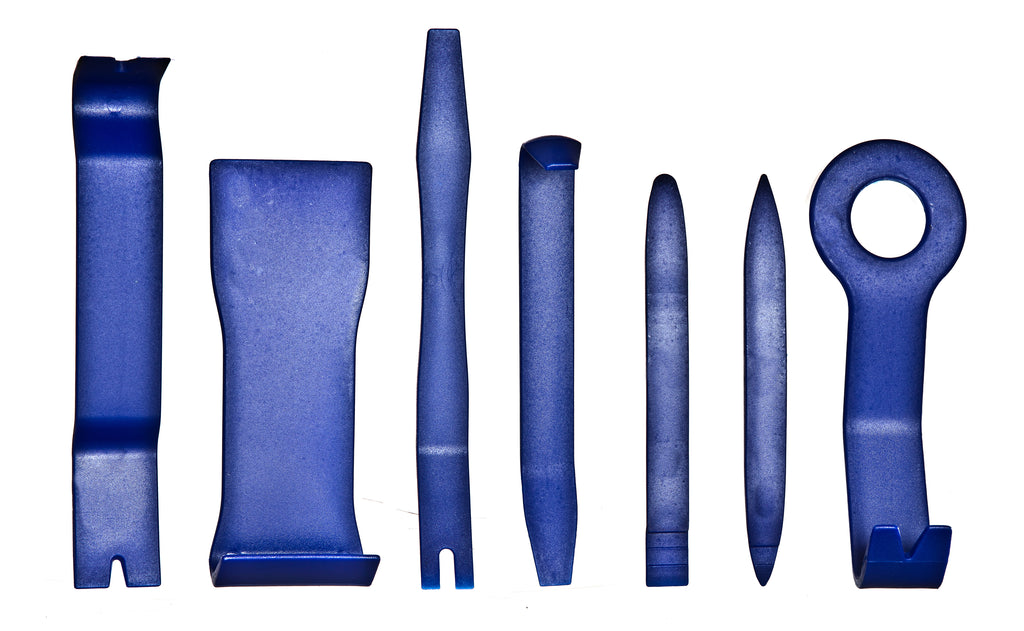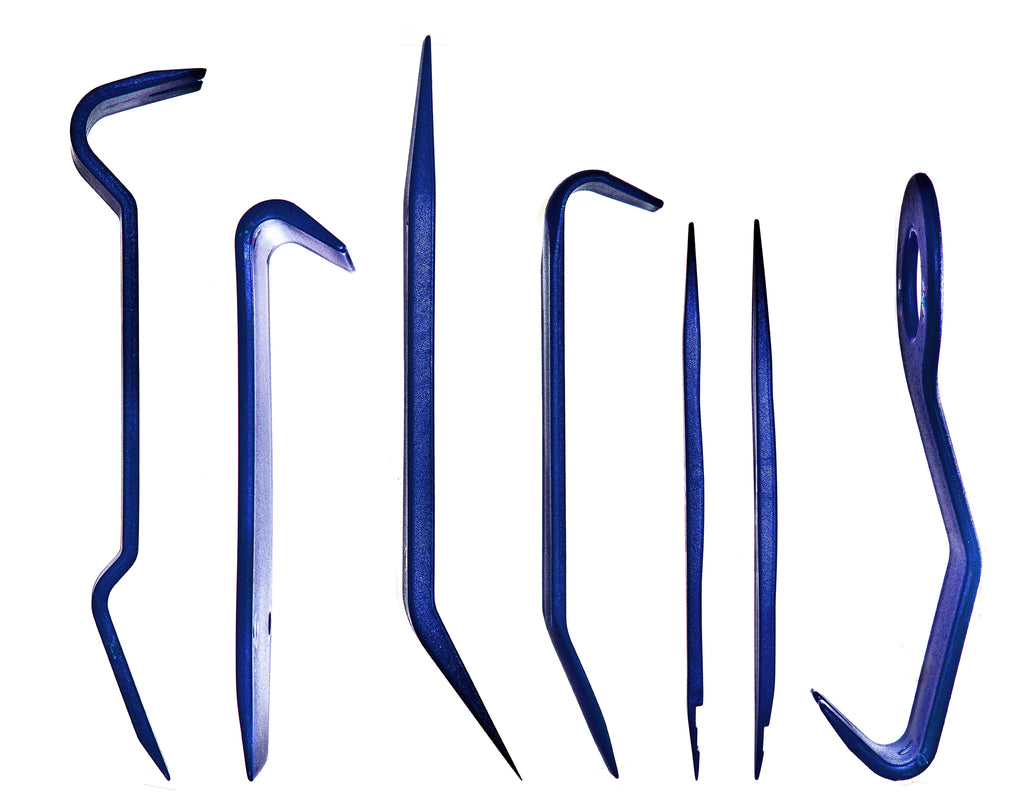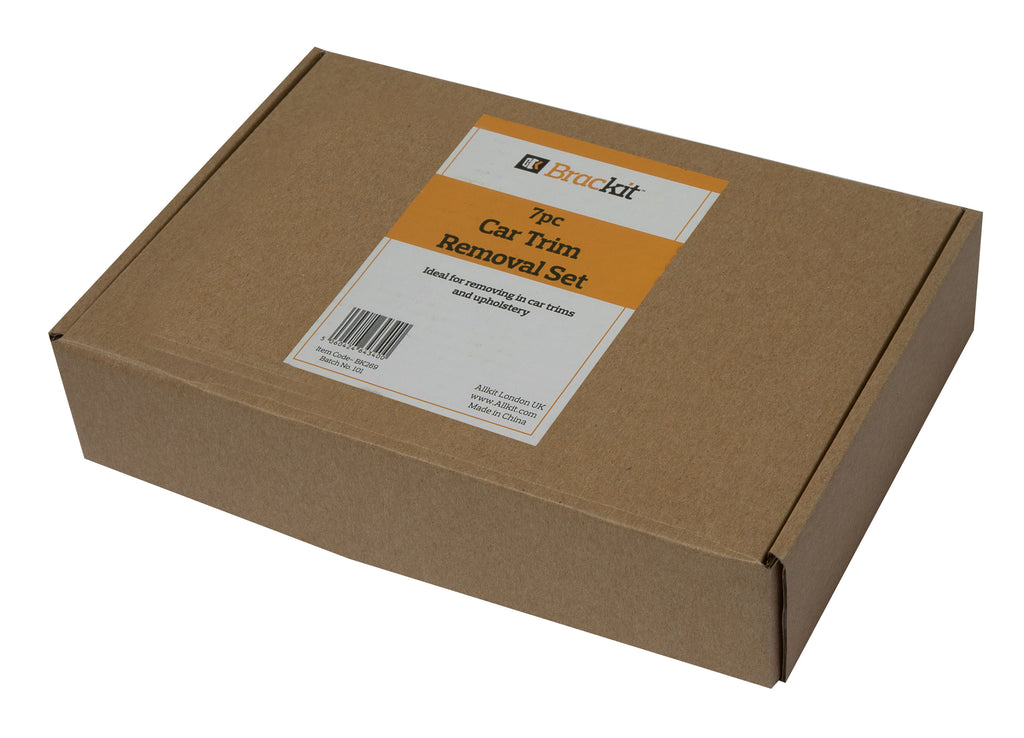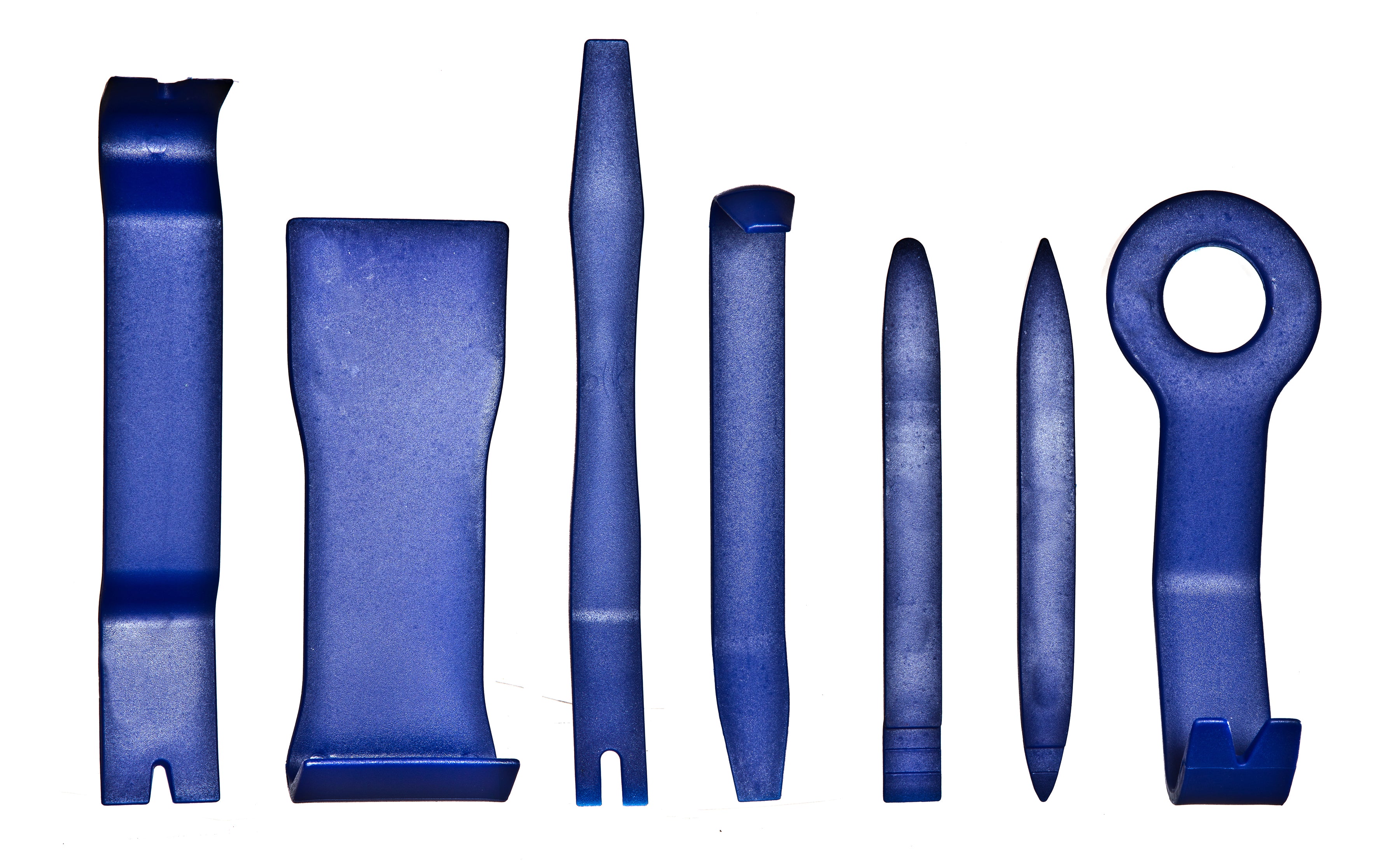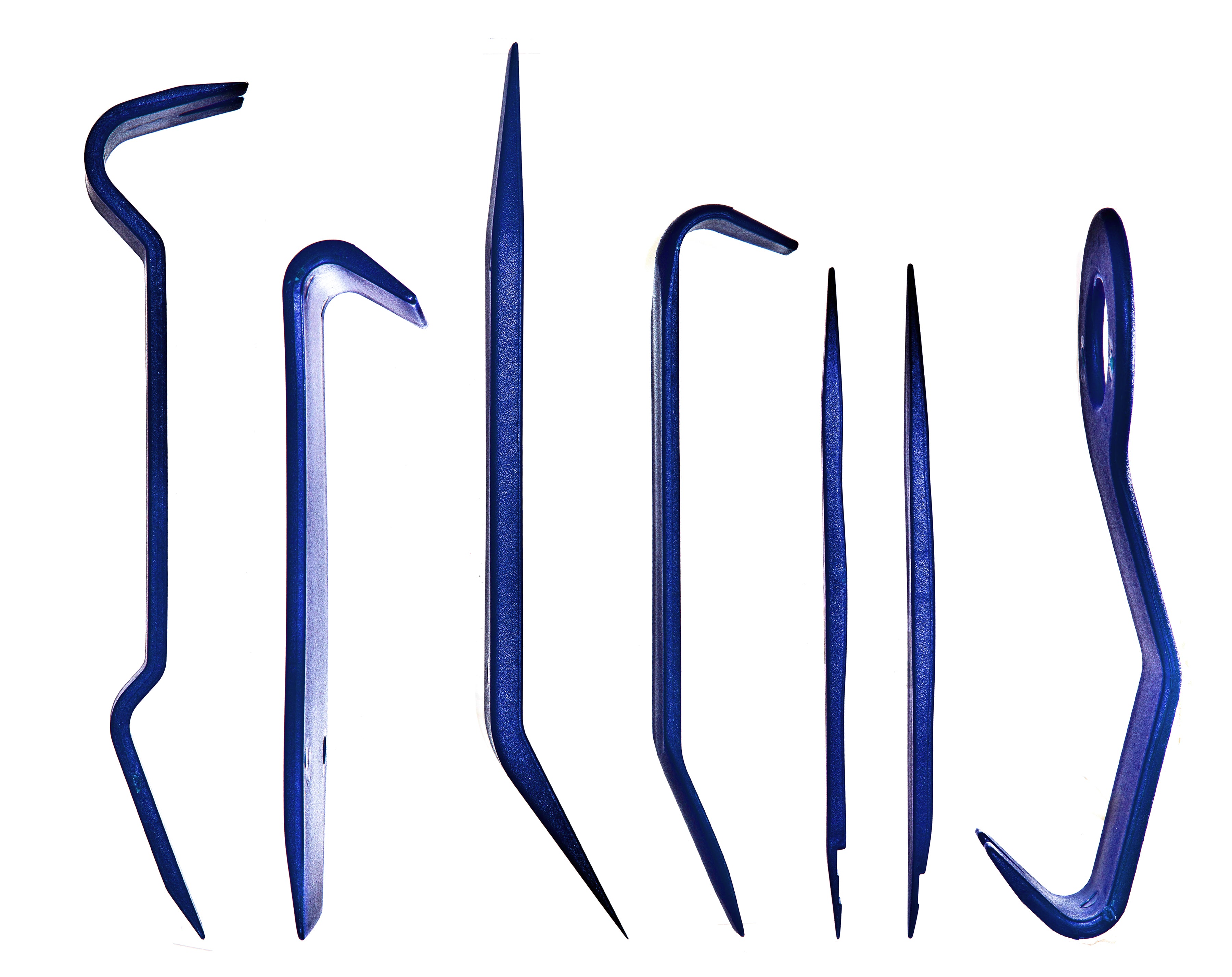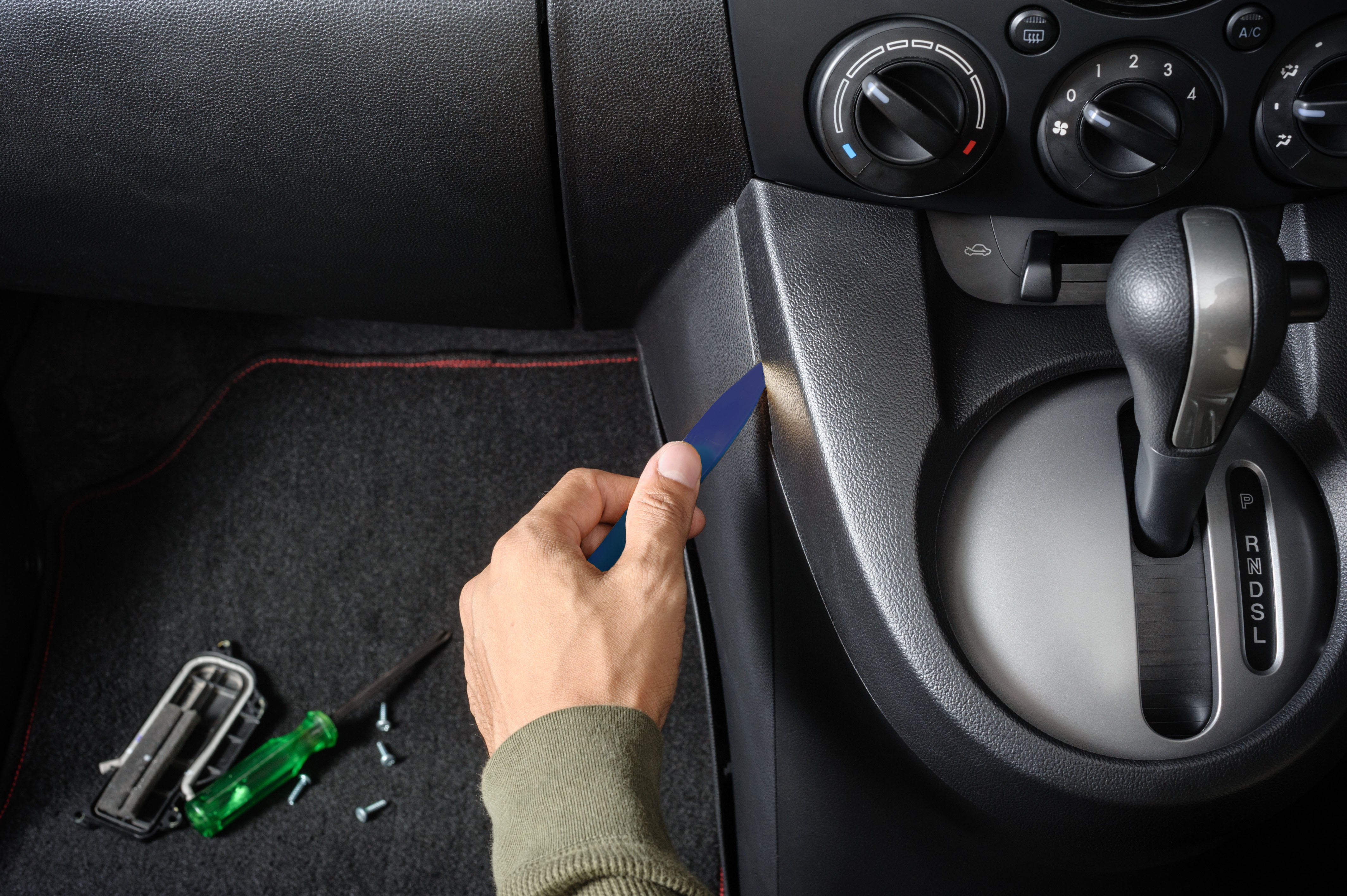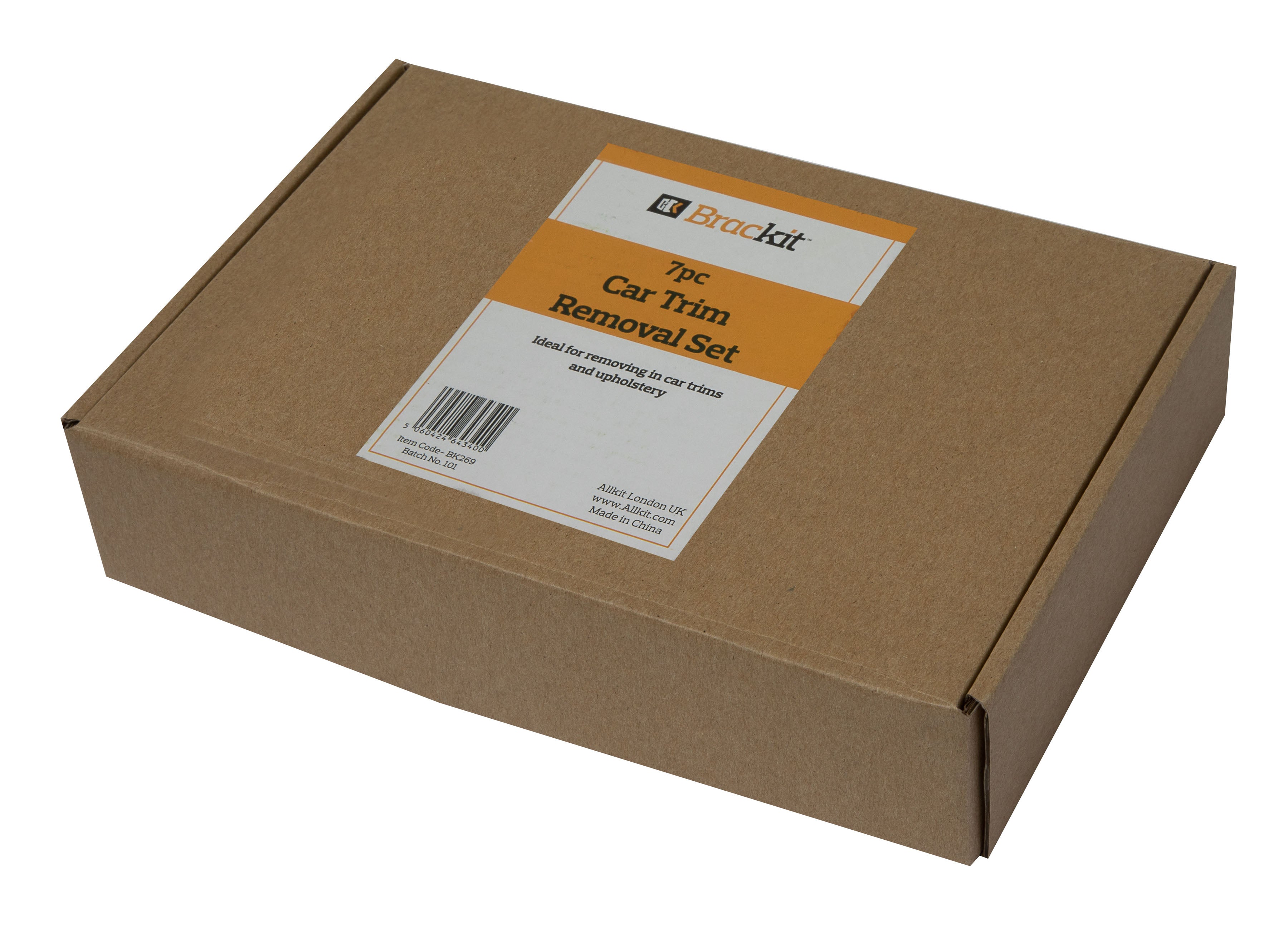 7PC SET OF QUALITY EXTRA-STRONG NYLON VEHICLE TRIM REMOVAL TOOLS – Designed to help simplify and speed up the removal of vehicle trim, these useful high-strength trim removal tools offer a range of sizes and styles to help you release all types of car trim, from vintage through to modern-day vehicles.
ALLOWS THE EASY REMOVAL OF INTERIOR TRIM WITHOUT ANY DAMAGE – Thanks to the extra-strong yet non-abrasive nylon construction, this range of car trim removal tools are great for working loose even tightly-fitted trim pieces without any concern over scratching or damaging the surrounding area of the vehicle during their use.
RANGE OF ANGLES FOR MAXIMUM LEVERAGE – Provided with numerous tools to give you a choice of the most appropriately sized and angled lever for the job. The range of angles, widths and lengths available ensures there's always going to be the right tool in the kit for every type of trim removal job.
PREMIUM CONSTRUCTION & ERGONOMIC DESIGN – Manufactured using the best premium nylon material for a high quality anti-scratch finish, these trim removal levers also feature a natural ergonomic design which makes using them far more comfortable in the hand than many other similar types of trim remover tools.
THE MUST-HAVE CAR ACCESSORY FOR ALL VEHICLE ENTHUSIASTS – Whether you're a professional body shop, a car detailer, or a keen modifier, this set of handy and high quality trim removal tools is the perfect addition to your garage or tool box.
brackit Super-Strong Nylon Car Trim Removal Tool Set – 7x Anti-Scratch Tools for Easily Removing Door Panels Dash Centre Consoles Dashboards – Fast Auto Vehicle Trim Remover Accessories
£0.00
Available for home delivery (free UK delivery over £20)
FREE returns