Car Number Plate Fixings Screws and Caps Set 100pcs – Self Tapping Vehicle License Plate Fitting Kit with Assorted Colours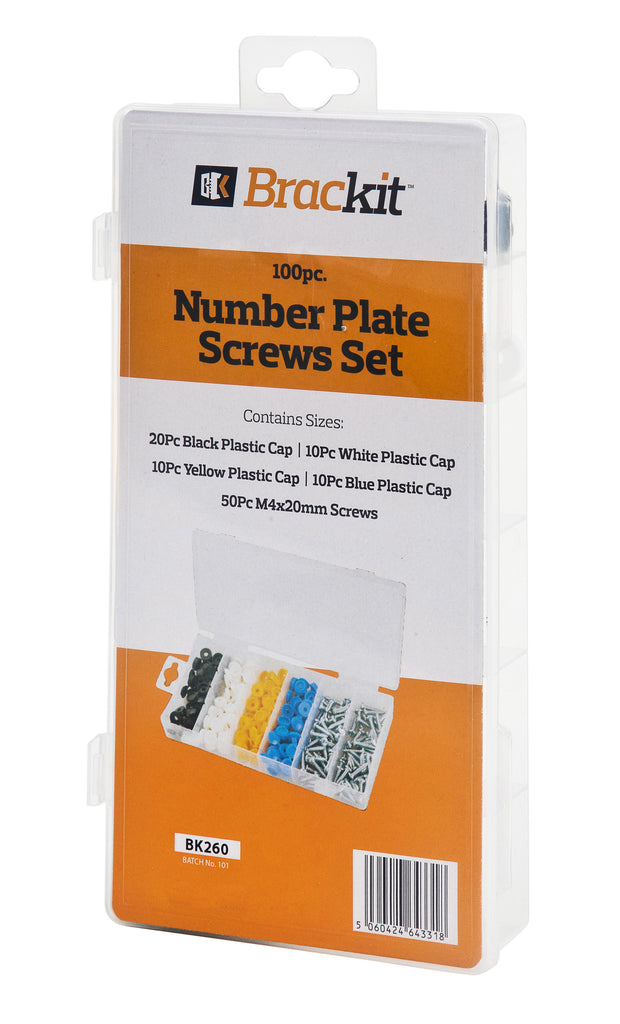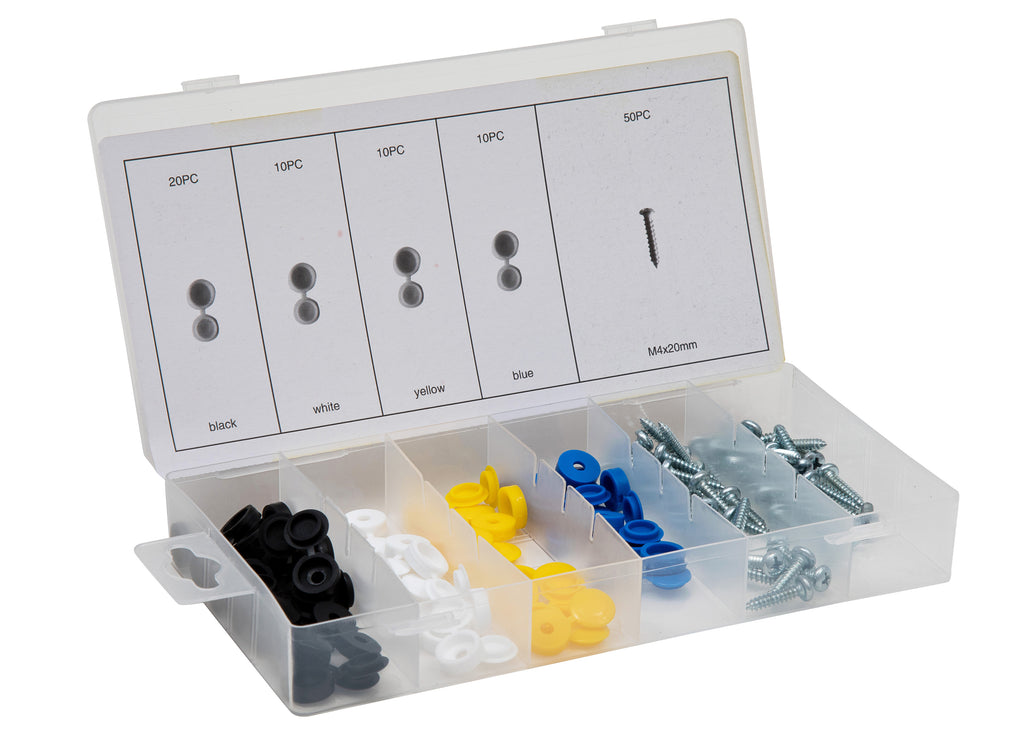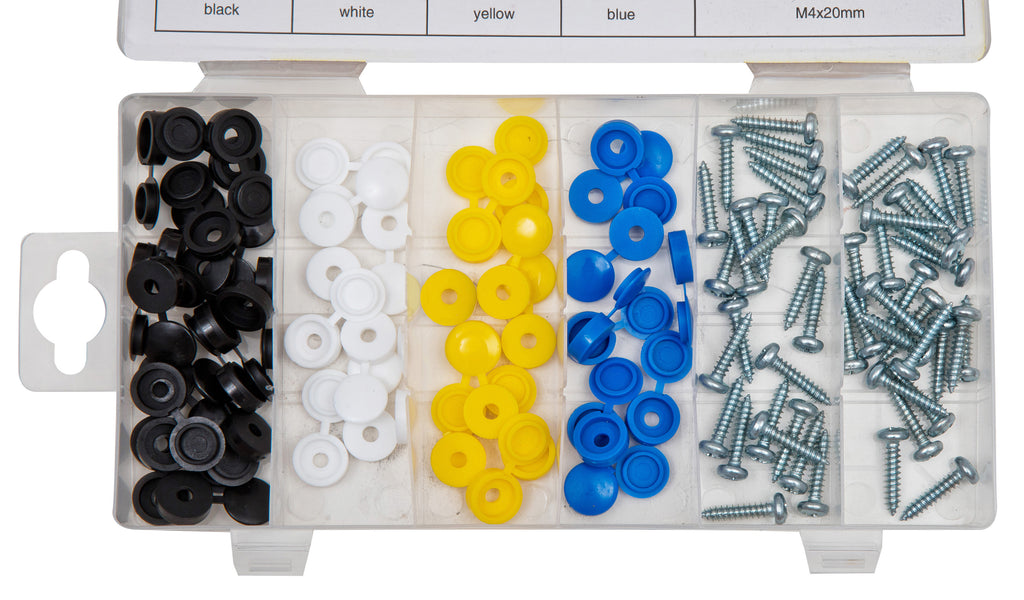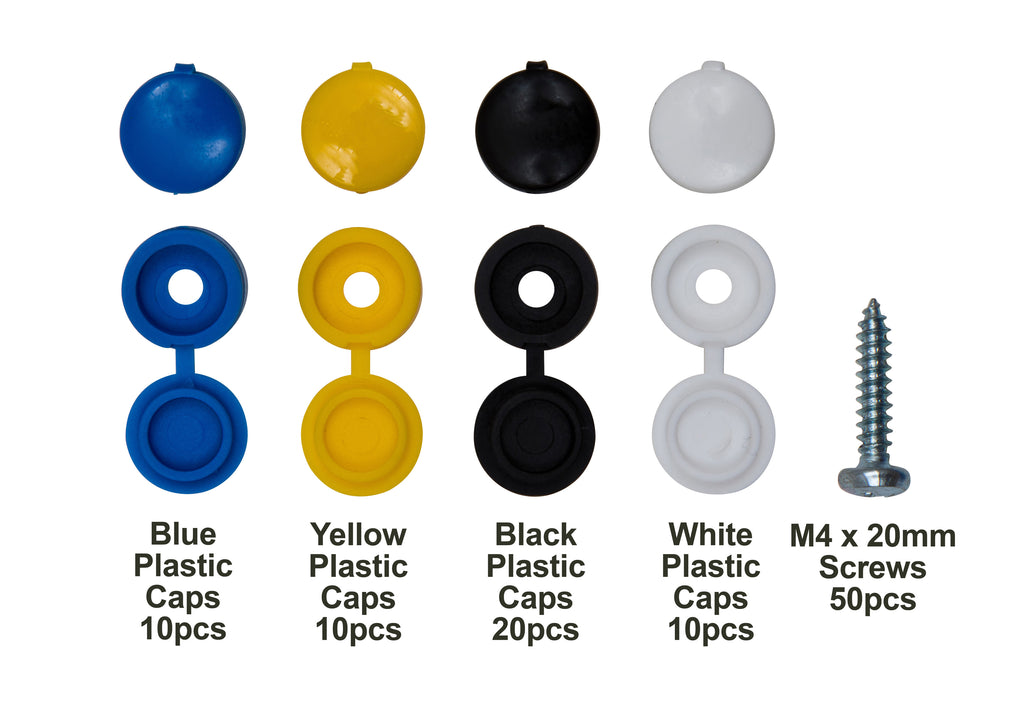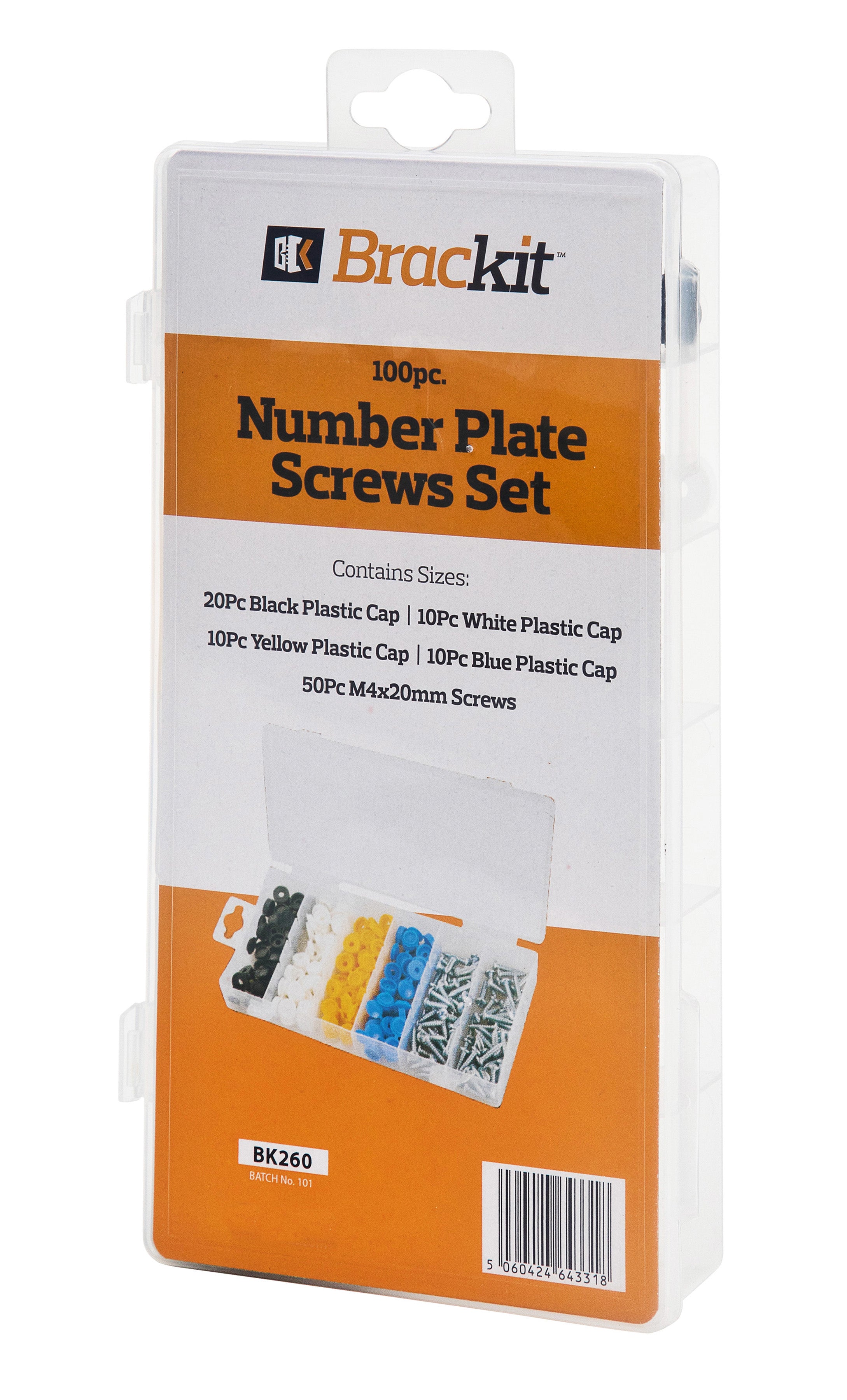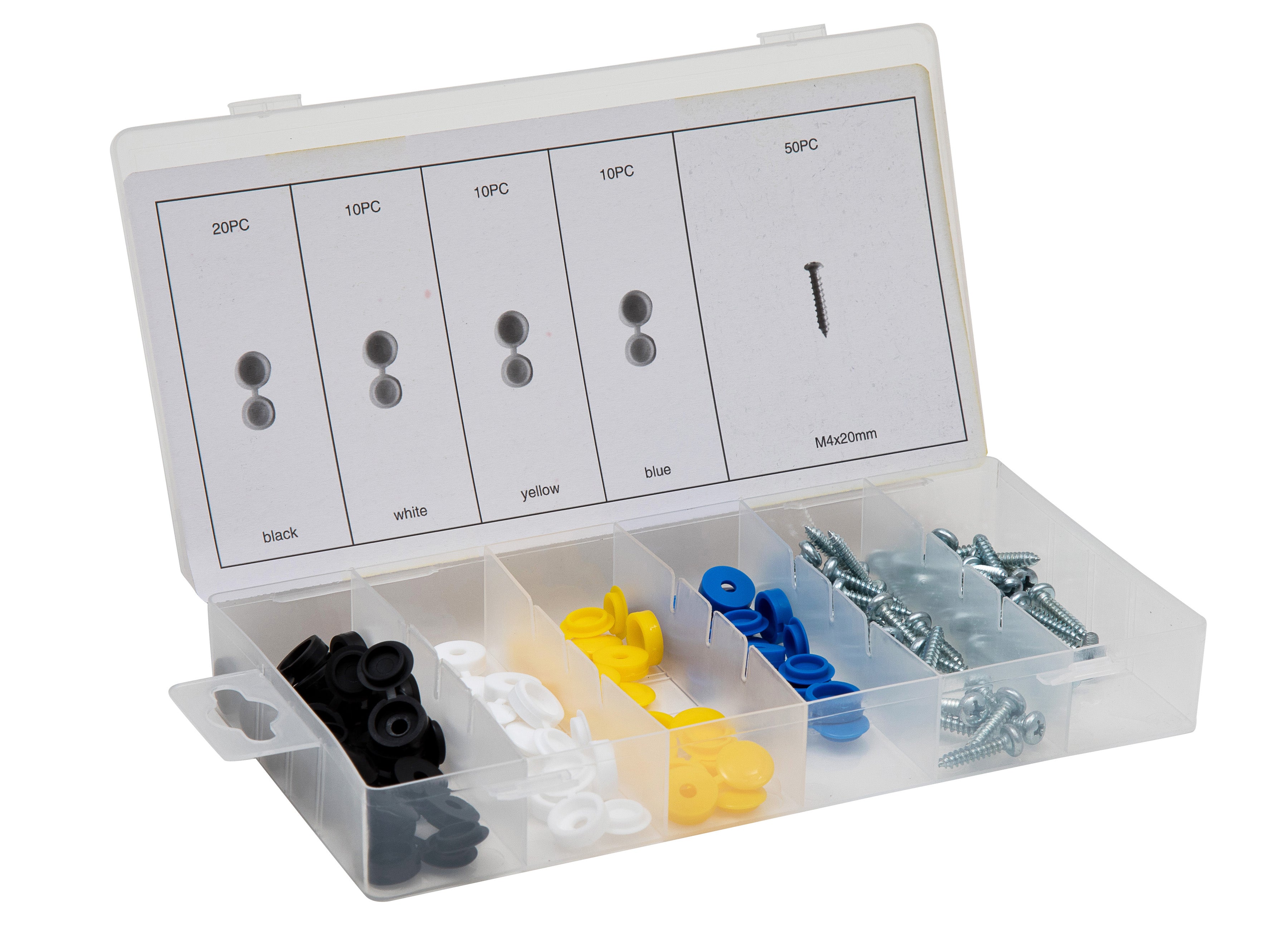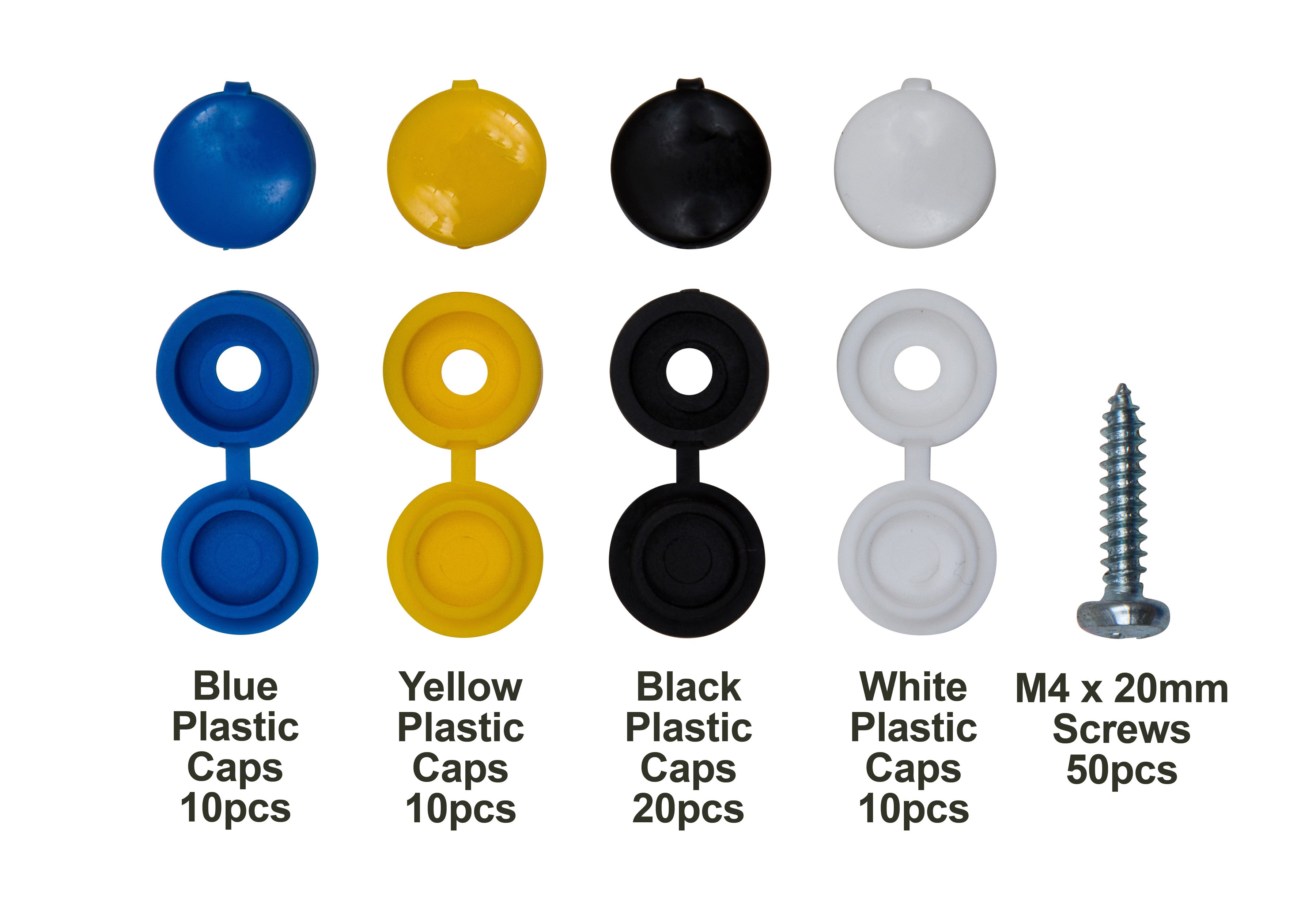 EASY TO USE NUMBER PLATE SECURING KIT – This popular 100pc pack of number plate fixings is the perfect solution for the fast and easy installation of registration plates on all types of vehicles. With 50x Pan-Head Phillips screws; 20x Black plastic caps; 10x White plastic caps; 10x Yellow plastic caps; and 10 Blue plastic caps, you'll have a good supply for months to come.
SELF-TAPPING SCREW DESIGN WITH HINGED CAPS – To help with making the installation of your number plates as hassle-free as possible, our screws feature a self-tapping design which helps them find purchase on plastic surfaces, quickly travelling through the material and securing the plate firmly onto your vehicle. The hinged closures on the colour-matched caps also close firmly to give the best possible look and finish.
GREAT FOR REPLACING RUSTY SCREWS AND FADED/BROKEN COVERS – Keep your vehicle looking its best by removing any unsightly rusty old screws and broken or missing plastic caps and replacing them with these fresh new premium screws and covers. Replacing existing screws and caps takes just minutes but can make a huge visual difference.
IDEAL FOR MULTIPLE APPLICATIONS – These handy fixing screws and plastic caps for number plates are ideal for securing license and registration plates on all types of vehicles, the most popular being cars, vans, pick-ups, trucks, motorbikes, trailers, caravans and motorhomes. Also perfectly suitable for providing a professional look and finish when mounting regular signage.
EXCELLENT VALUE BULK PACK – Made from durable-grade materials and suited to withstanding all types of outdoor weather, this great-value bulk pack of 100x assorted colour number plate fixings will ensure your vehicle registration plates remain secure in place and looking their best for years to come.
Car Number Plate Fixings Screws and Caps Set 100pcs – Self Tapping Vehicle License Plate Fitting Kit with Assorted Colours
£0.00
Available for home delivery (free UK delivery over £20)
FREE returns