Extra-Strong Set of 11x Nylon Car Trim Removal Tools - Anti-Scratch Plastic Tools for Fast Removal of Door Panels Dash Centres Electronic Devices Dashboards – Non-Scratch Vehicle Trim Remover Tool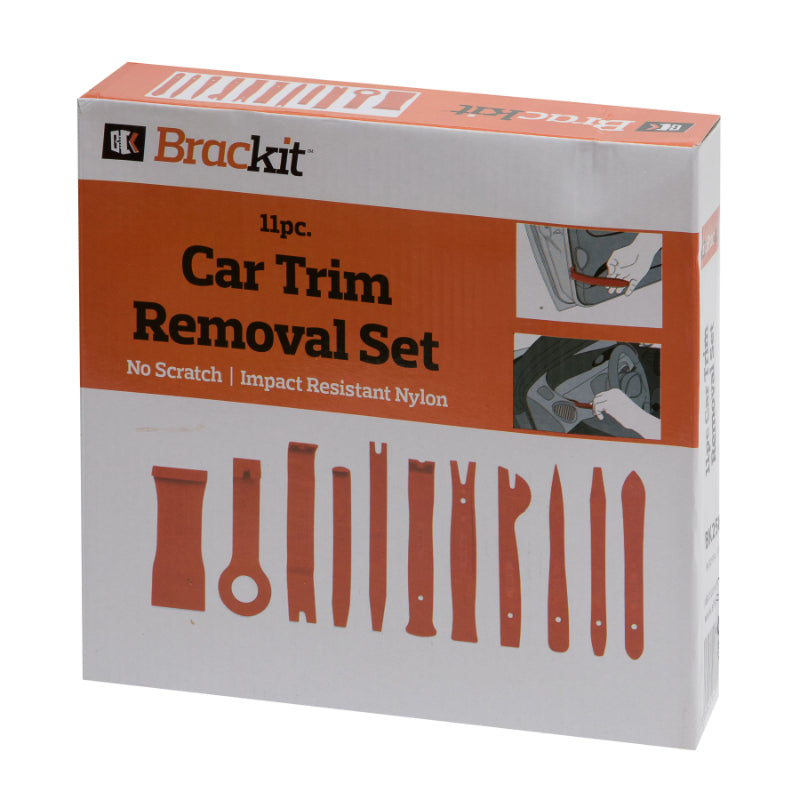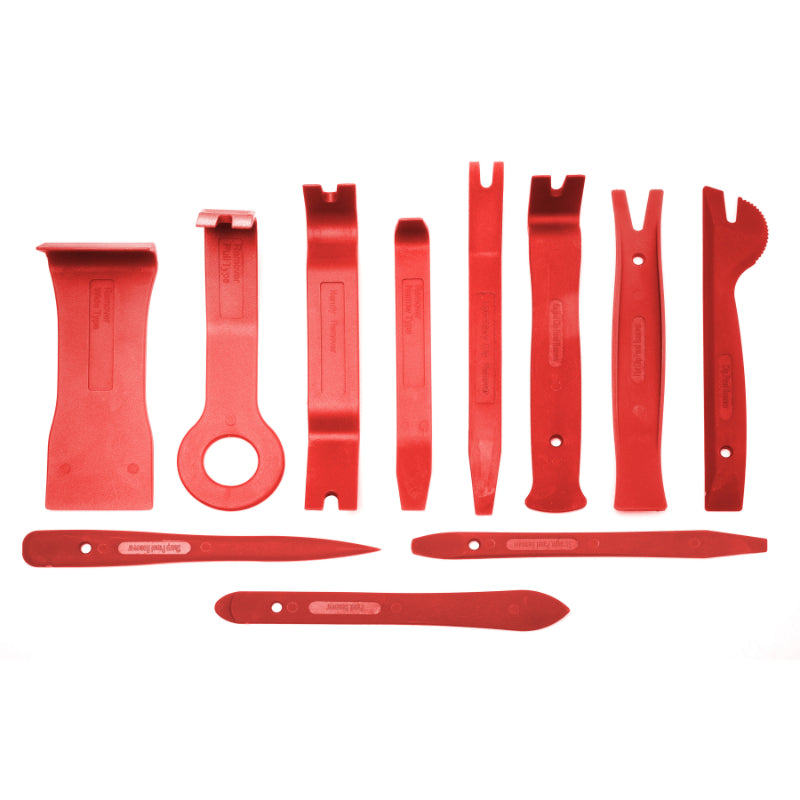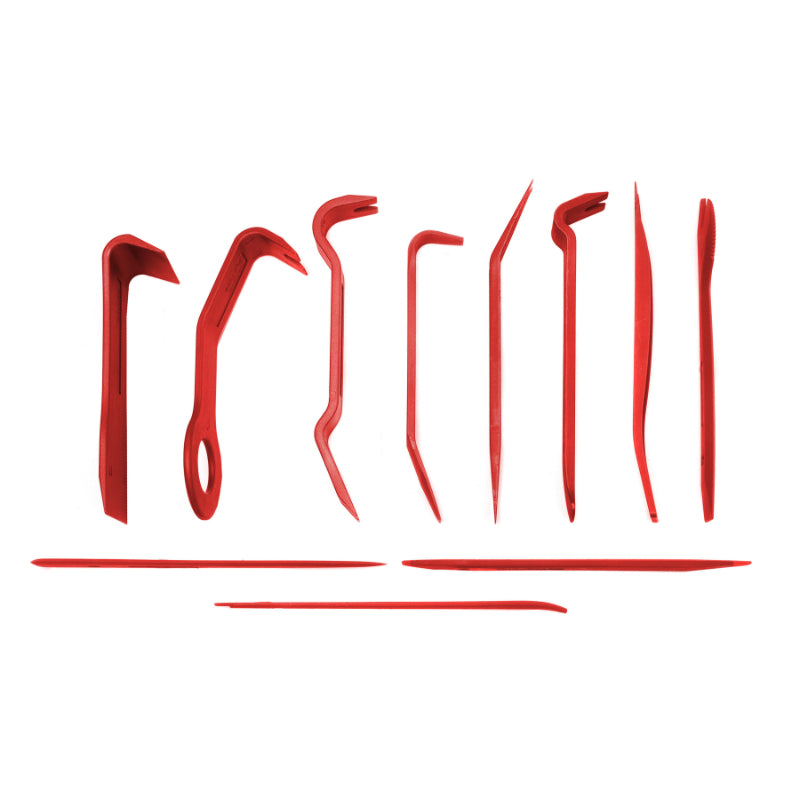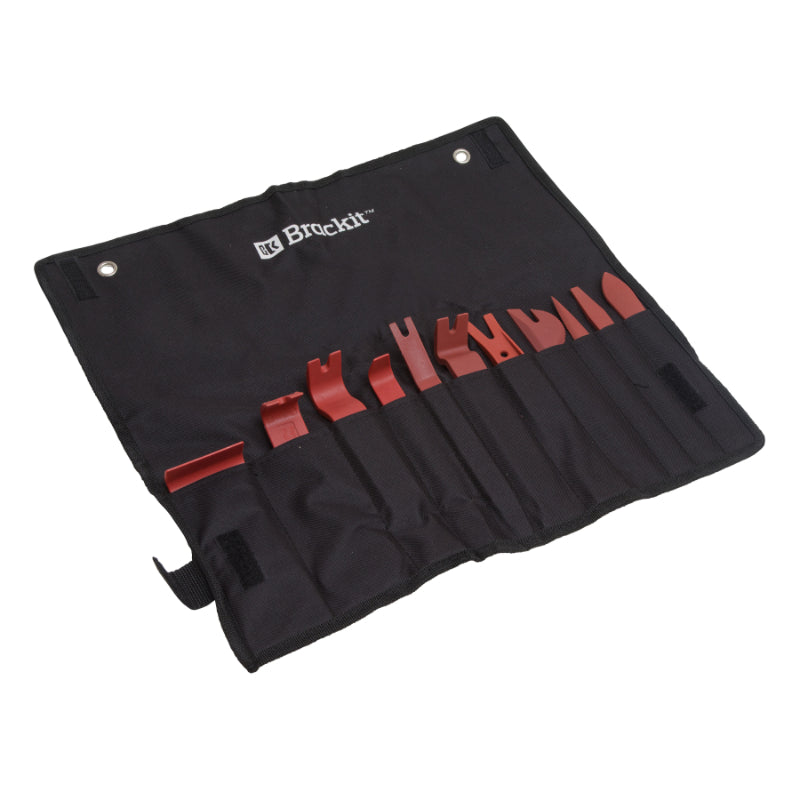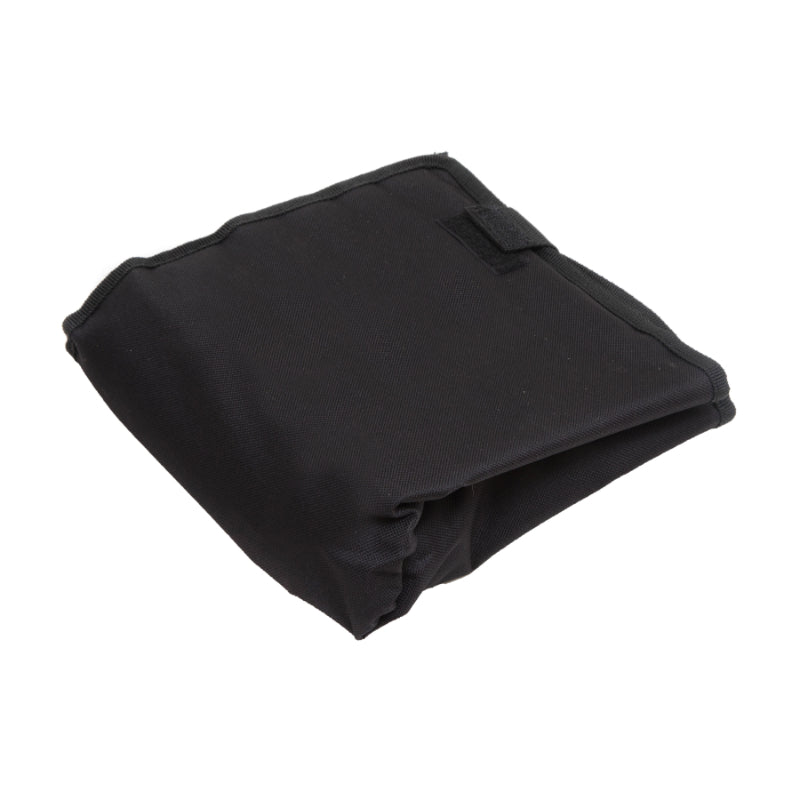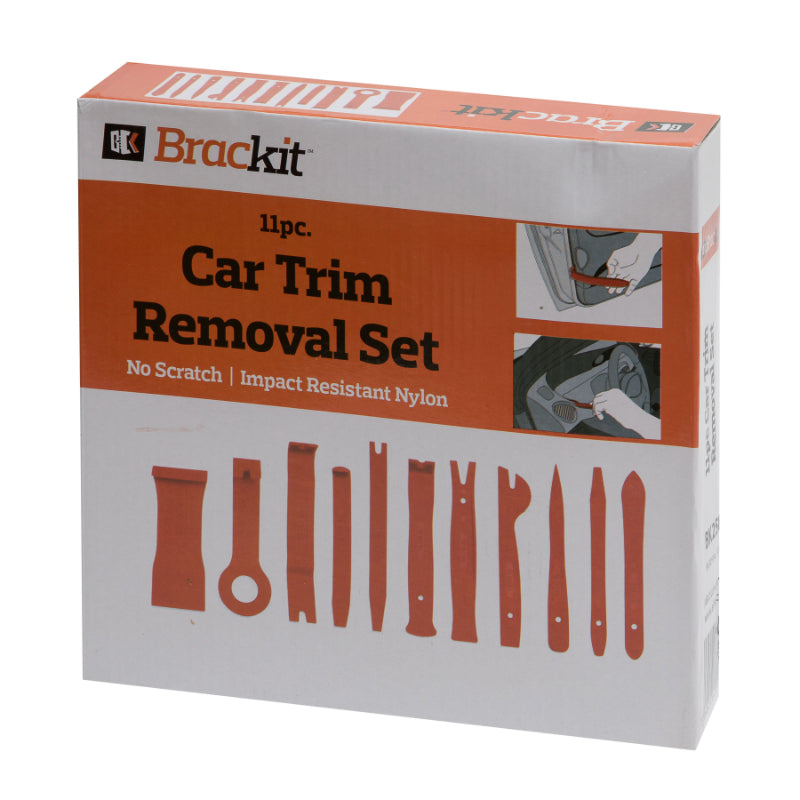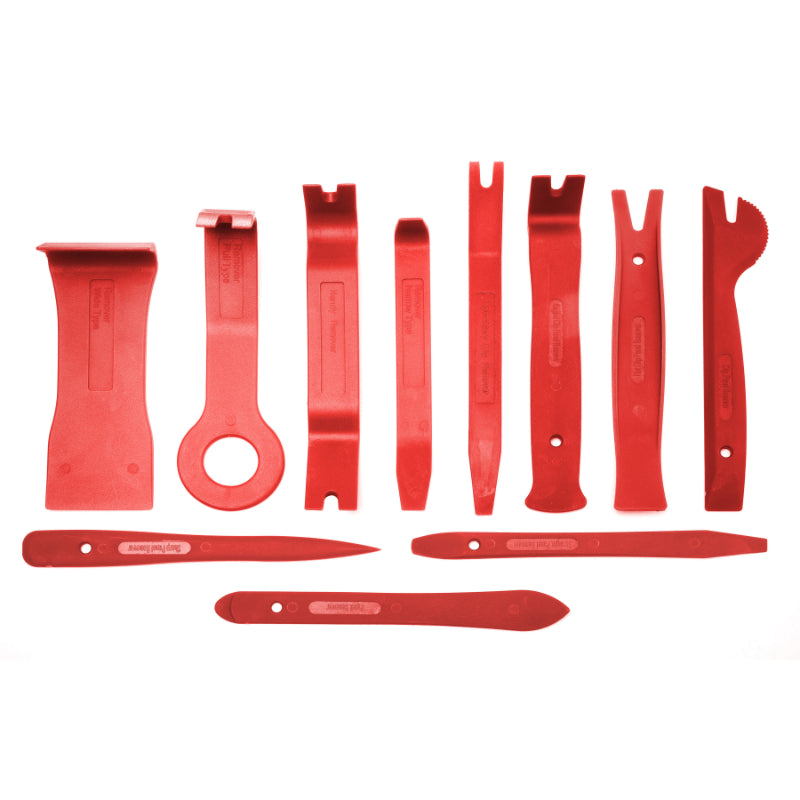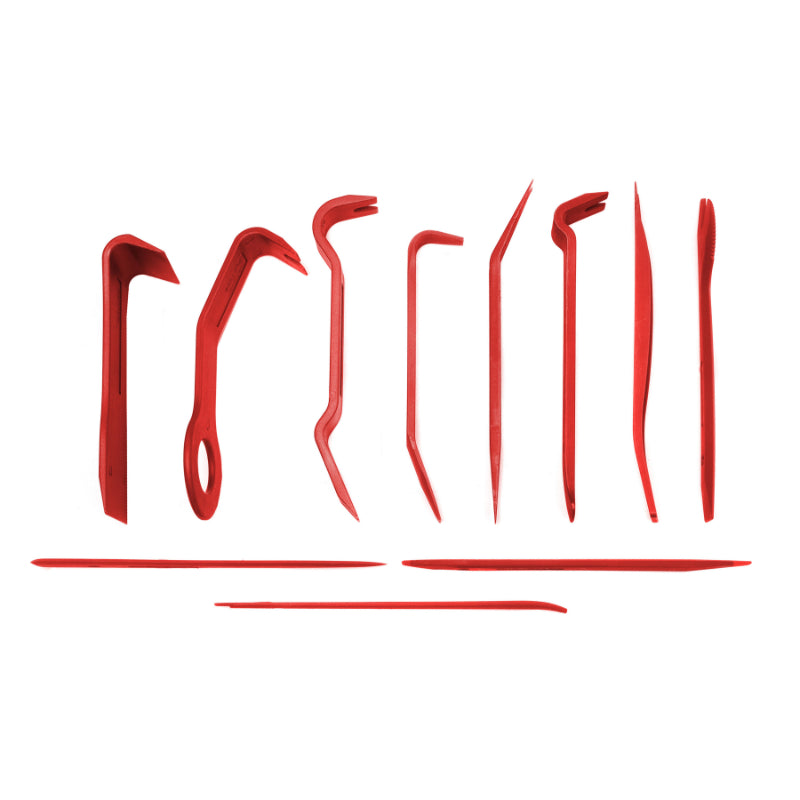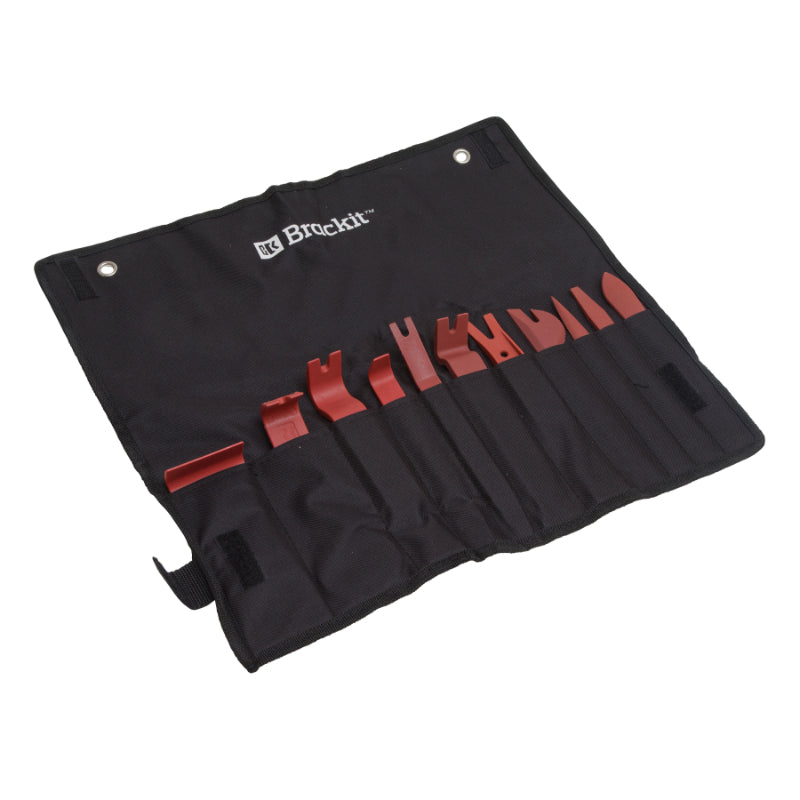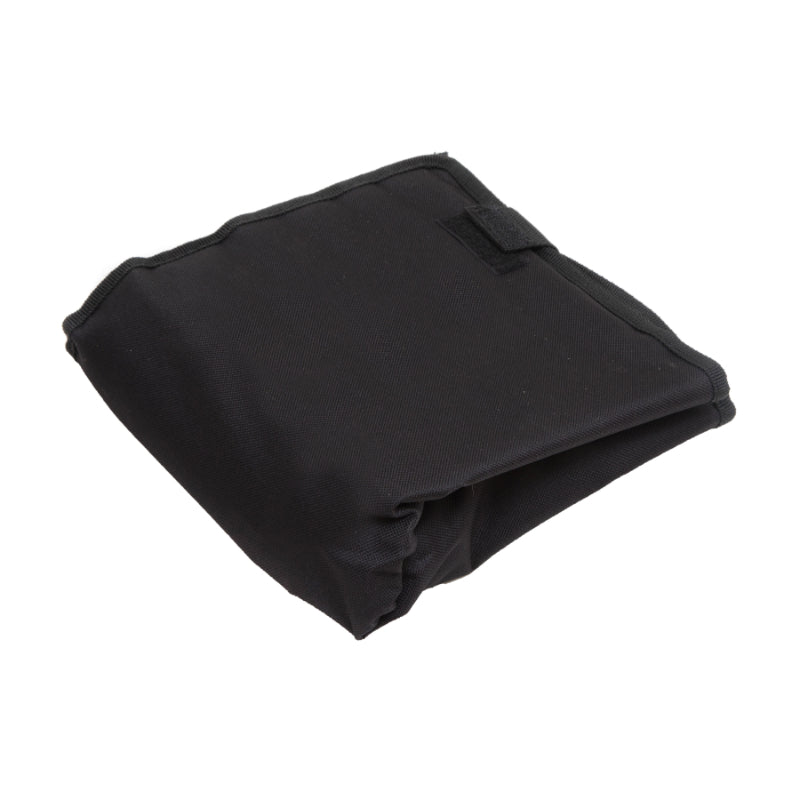 HIGH QUALITY SUPER-STRONG NYLON VEHICLE TRIM REMOVAL TOOL SET – A fast and easy solution to help speed up the safe removal of all types of vehicular trim, this 11 piece set of trim removal tools offer a selection of designs to help you with removing all types of car trim, from older models to modern-day supercars and everything in between.
EASILY REMOVES INTERIOR VEHICLE TRIM WITHOUT SCRATCHES OR DAMAGE – The non-abrasive nature of the extra-strong nylon material allows for the easy and effective removal of even the most tightly-fitted trim pieces without any concern over scratching or damaging the surrounding area of the vehicle.
WIDE RANGE OF ANGULAR TOOLS FOR EASY USE AND MORE LEVERAGE – Each set comes with the following useful tools to give you a wide range of trim removal options: Pull Type Remover, Angled Clip Panel Remover, Handy Remover, Narrow-Type Remover, Upholstery Clip Remover, Fork Tip Flat Clip Panel Remover, Panel Remover, Blunt Tip Flat Clip Panel Remover, Sharp Tip Flat Clip Panel Remover, Clip Panel Remover.
DESIGNED TO BE ERGONOMIC AND EXTRA-DURABLE – Each trim removal tool has been designed with quality in mind. Manufactured from premium-grade nylon material for a smooth, anti-scratch finish, these trim removal levers also feature a natural ergonomic design to help make holding and general use of the tools much easier and more comfortable than other alternatives.
EXCELLENT-VALUE FULL SET OF TRIM REMOVAL TOOLS COMPLETE WITH STORAGE POUCH – This set of 11 handy vehicle trim removal tools with material pouch is the perfect choice for professional garages, body shops, vehicle modification companies and amateur car enthusiasts alike. Add this great value set of high-strength anti-scratch trim removal tools to your tool box today.
Extra-Strong Set of 11x Nylon Car Trim Removal Tools - Anti-Scratch Plastic Tools for Fast Removal of Door Panels Dash Centres Electronic Devices Dashboards – Non-Scratch Vehicle Trim Remover Tool
£0.00
Available for home delivery (free UK delivery over £20)
FREE returns