Large 240pc Penny Washer Assortment Pack – Durable Metal General-Use & Mudguard Penny Washers for Hobbyists Plumbers Builders and DIY Enthusiasts in Range of Sizes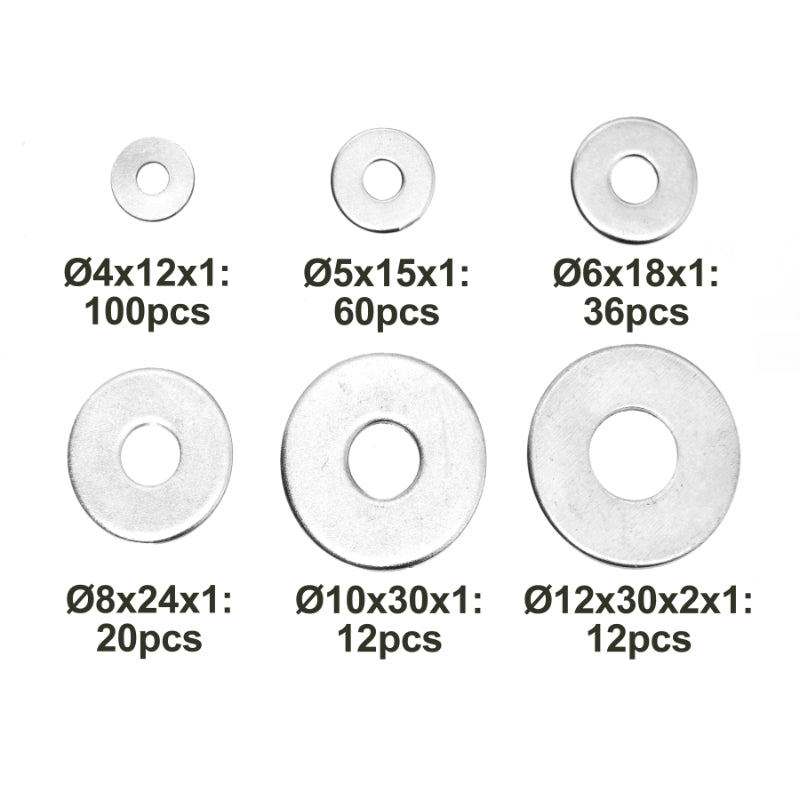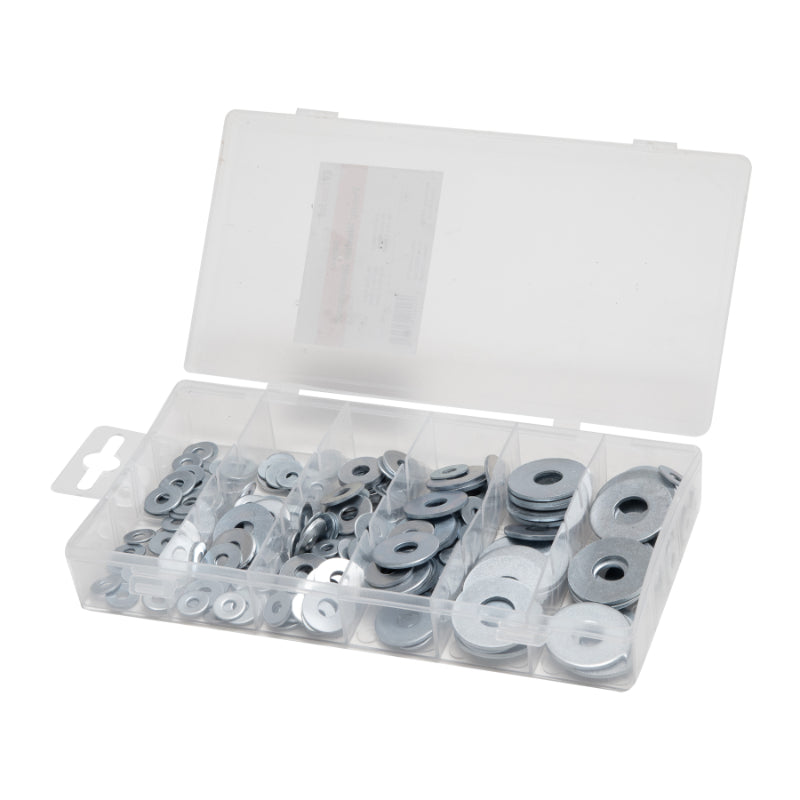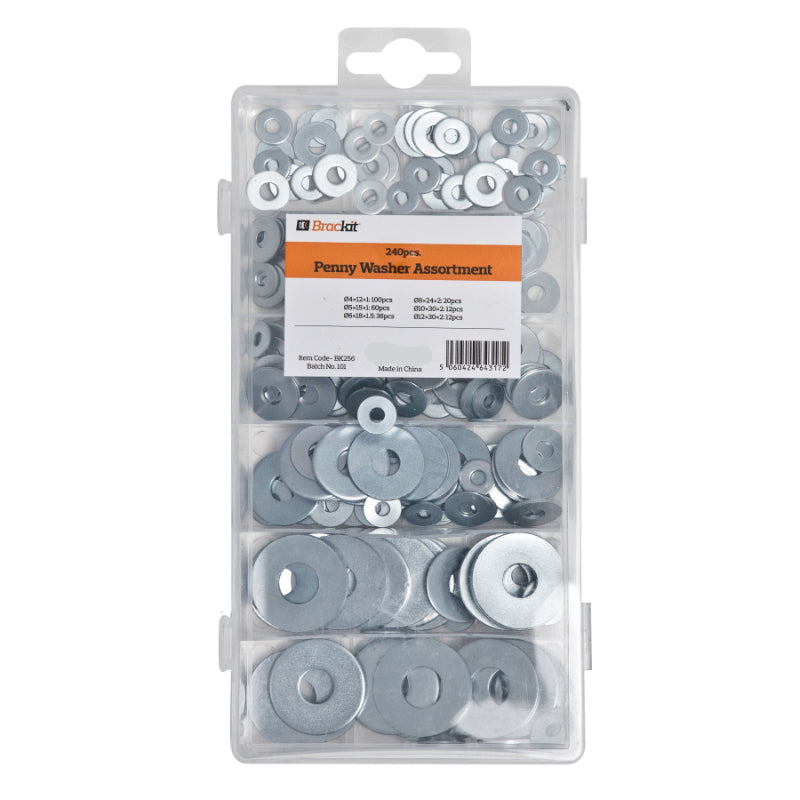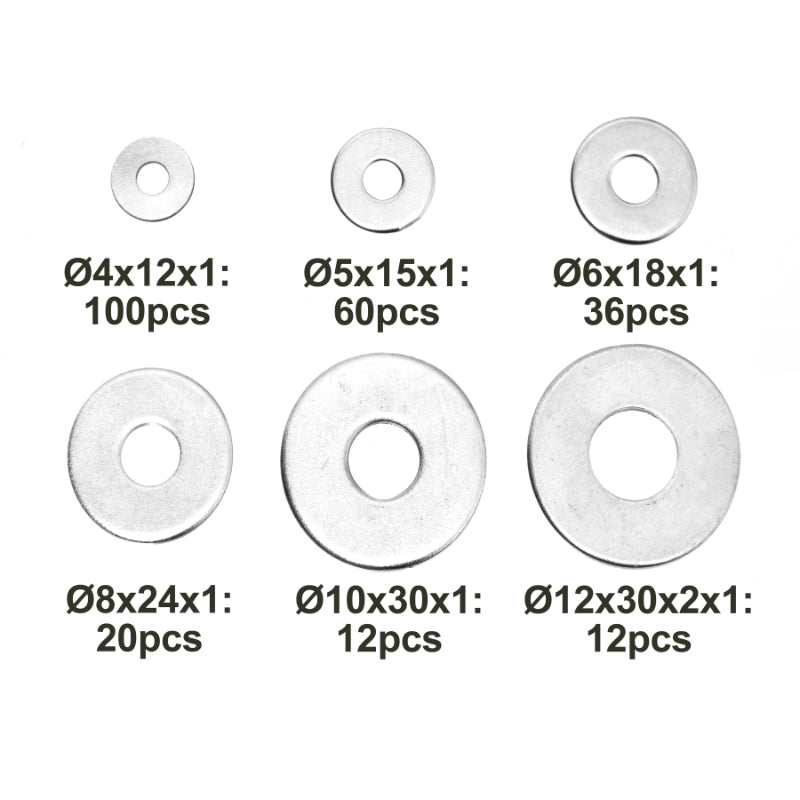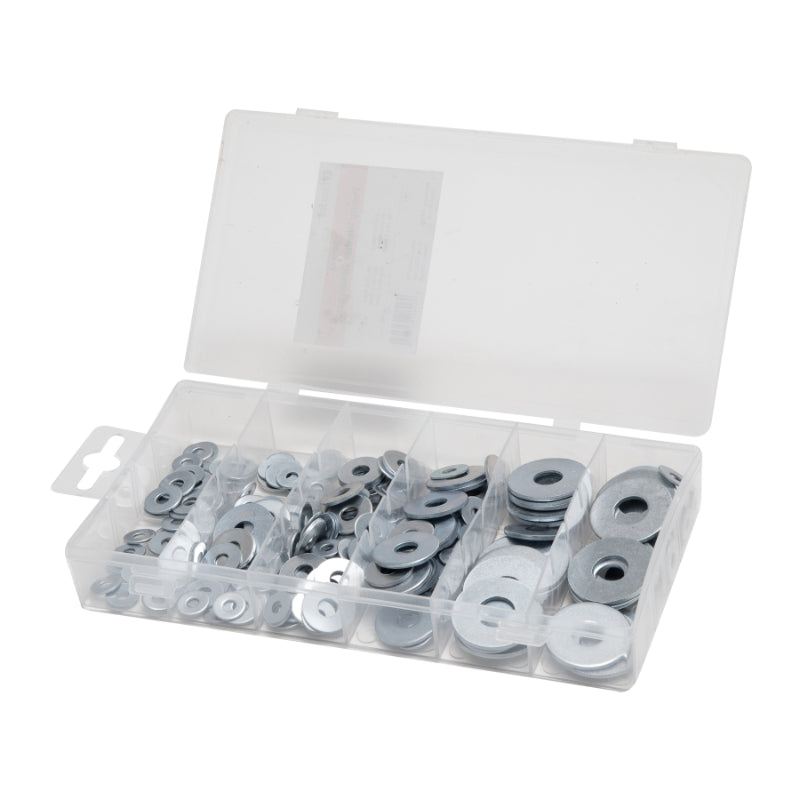 240pc PACK OF ASSORTED SIZE PENNY WASHERS ? These high quality great-value penny washers are suited to many applications and are the first choice of professional tradesmen and amateur DIY enthusiasts all around the UK.
EACH PACK CONTAINS A RANGE OF ASSORTED SIZES ? We include 240pcs per set in the most popular and commonly used sizes: M4×12×1: 100pcs, M5×15×1: 60pcs, M6×18×1.5: 36pcs, M8×24×2: 20pcs, M10X30X2: 12pcs, M12X30X2: 12pcs.
HIGH-STRENGTH AND EXTRA-DURABLE ? Made from high-strength steel with a zinc plating, these useful penny washers are great for using both indoors and outdoors and offer excellent corrosive resistance in adverse weather conditions.
POPULAR FOR MULTIPLE USES ? Can be used in a wide range of trades and always handy to have available, most commonly used by plumbers, builders, engineers, cyclists, mechanics, home DIY projects and hobbyists.
COMES IN HANDY STORAGE CONTAINER ? Each set of 240pcs is provided in its own box with multiple partitions to keep each size separate and allow for fast, easy identification and access. With a hinged securing lid you can also be sure the penny washers will stay safely in their storage box.
Large 240pc Penny Washer Assortment Pack – Durable Metal General-Use & Mudguard Penny Washers for Hobbyists Plumbers Builders and DIY Enthusiasts in Range of Sizes
£0.00
Available for home delivery (free UK delivery over £20)
FREE returns