Strong 40mm (1-9/16") White ABS Plastic Picture Hooks – 25 Pack – Non-Trace Picture Hanger Hook Set for Hanging Frames On Hard Walls/Drywall/Plasterboard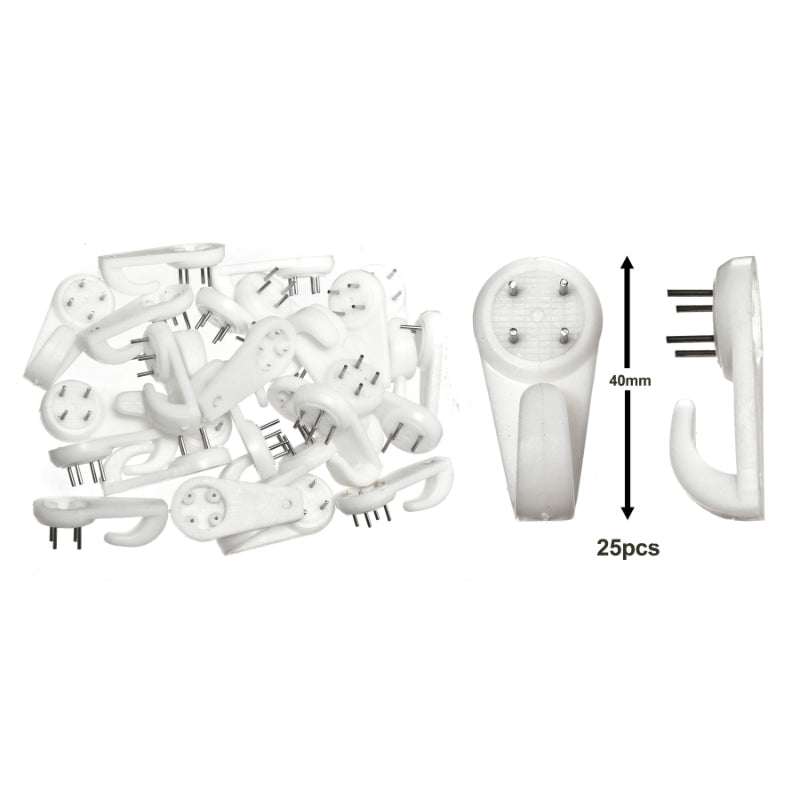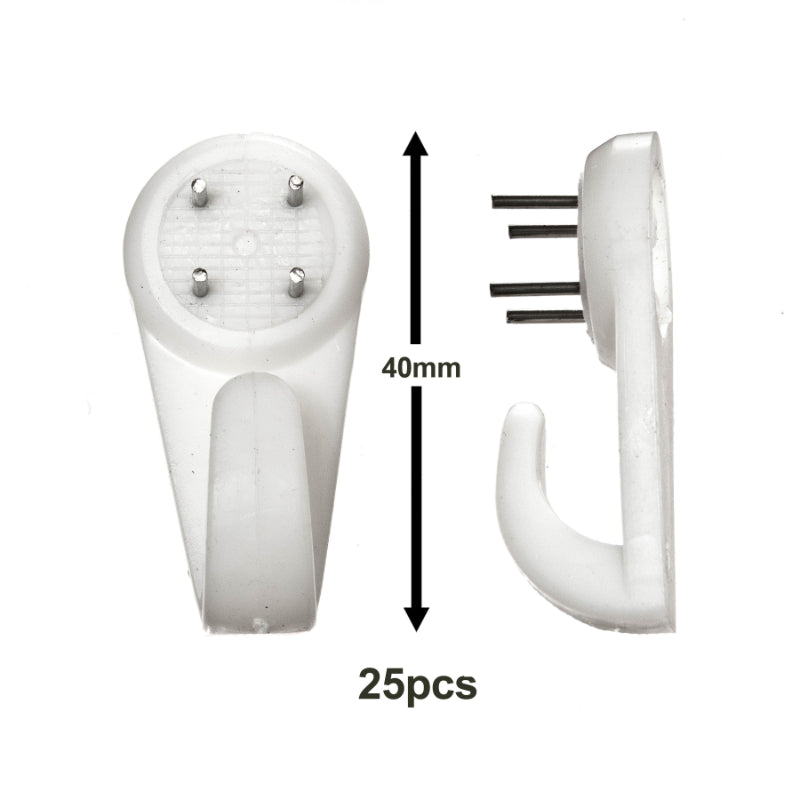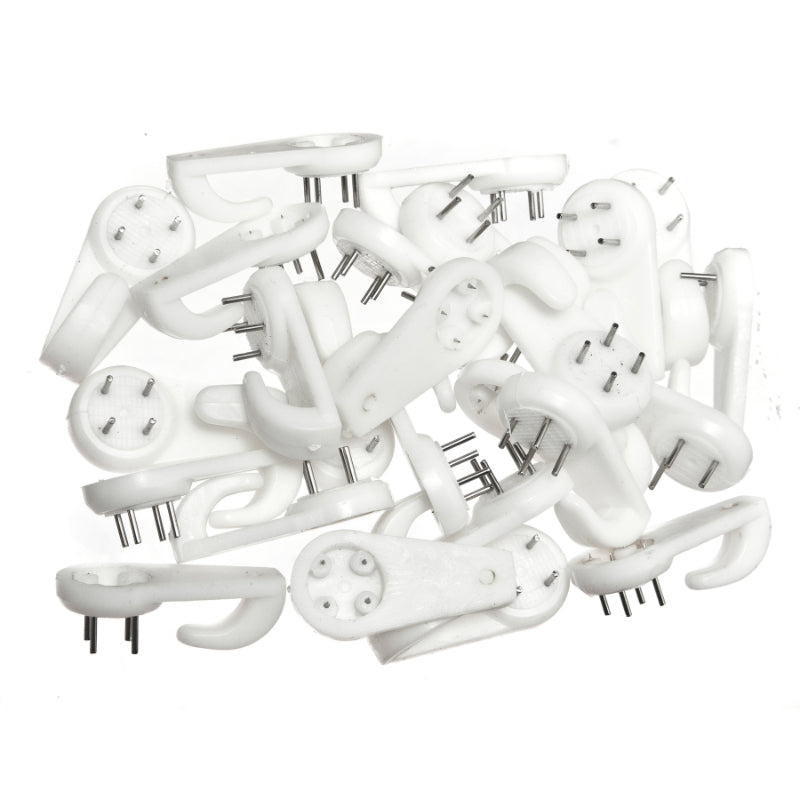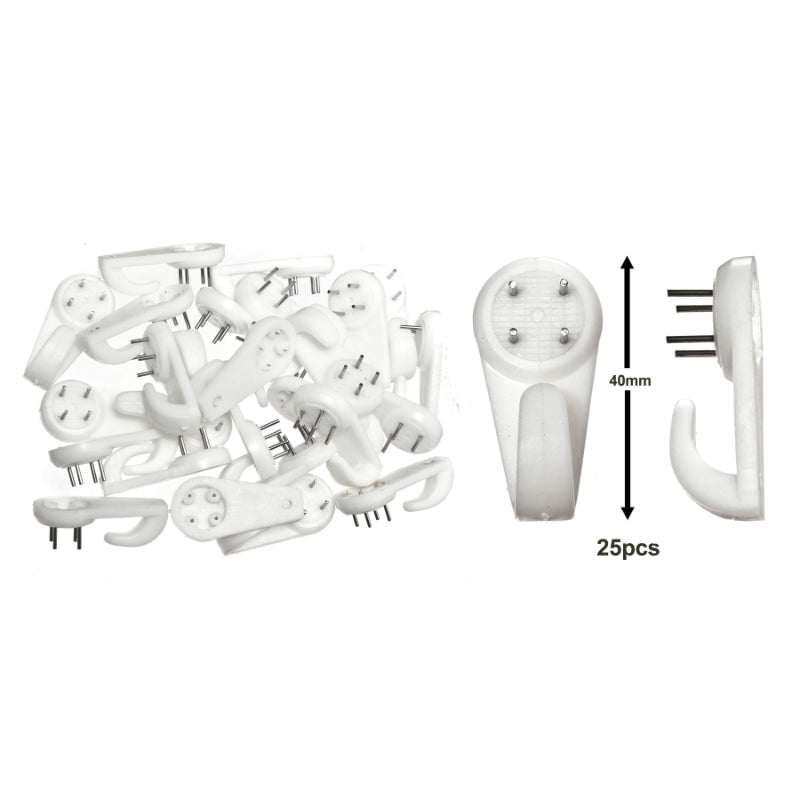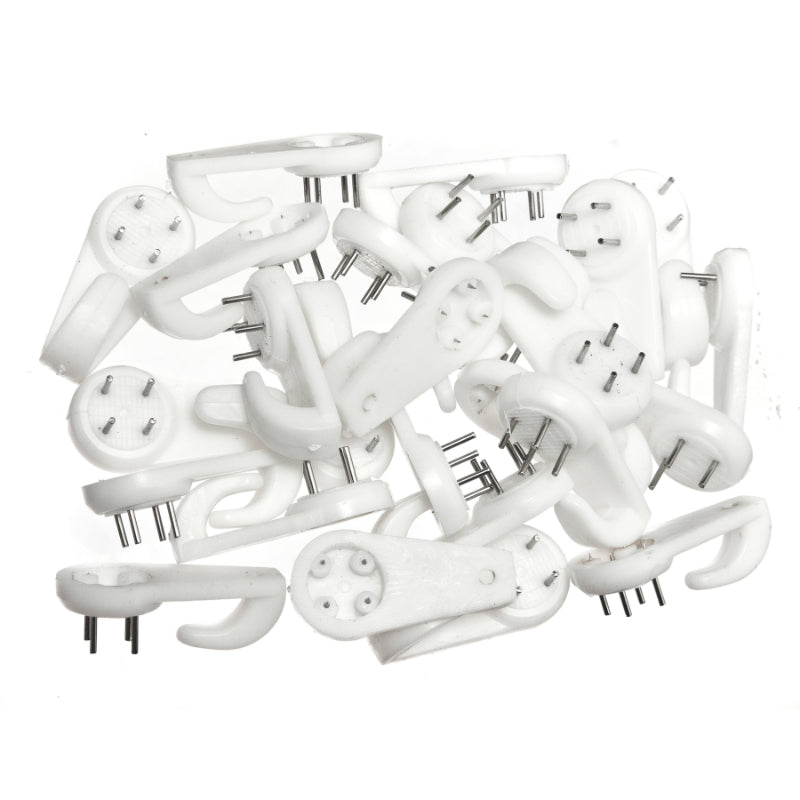 PREMIUM QUALITY 40MM WHITE ABS PLASTIC PICTURE HOOK SET (25PCS) ? Ideal for the fast and efficient hanging for pictures and other items on a variety of walls, this great-value 25-pack of premium 40mm (1-9/16?) picture hooks can be used all around the home or business to easily allow the installation of pictures and wall hangings without causing lasting damage to surfaces.
TRIPLE-SPIKE DESIGN FOR ADDED GRIP AND HOLD ? Utilising a 3-nail design for maximum grip strength and support, these top quality picture hooks offer superb levels of weight-bearing hold given their relatively small and compact size.
IDEAL FOR HANGING PICTURES ON ALL WALL TYPES ? Unlike some picture hooks, these hooks are suitable for use on all types and hardness of walls, making them extremely versatile and easy to install wherever you want to hang your pictures, mirrors, etc.
GREAT VALUE 25-PACK OF NON-TRACE PICTURE HOOKS ? As a leading provider of top quality home accessories, we are able to bring you the most popular everyday products such as these top-rated picture hooks, made to the strictest high standards, and at the very best prices.
MADE FROM HIGH-STRENGTH ABS WHITE PLASTIC ? Manufactured from extra-tough high-strength ABS plastic in a neutral white colour, these picture hooks are extremely durable and long-lasting, allowing you to effortlessly hang your pictures quickly and securely without any worry of them coming loose or falling off their hooks in the future.
Strong 40mm (1-9/16") White ABS Plastic Picture Hooks – 25 Pack – Non-Trace Picture Hanger Hook Set for Hanging Frames On Hard Walls/Drywall/Plasterboard
£0.00
Available for home delivery (free UK delivery over £20)
FREE returns