3.5X30mm (9/64"X1-3/16") Wood Screws (100pcs) – Commercial-Grade Heavy Duty Zinc-Coated Steel Countersunk Pozi-Drive Head Screws for All Types of Wood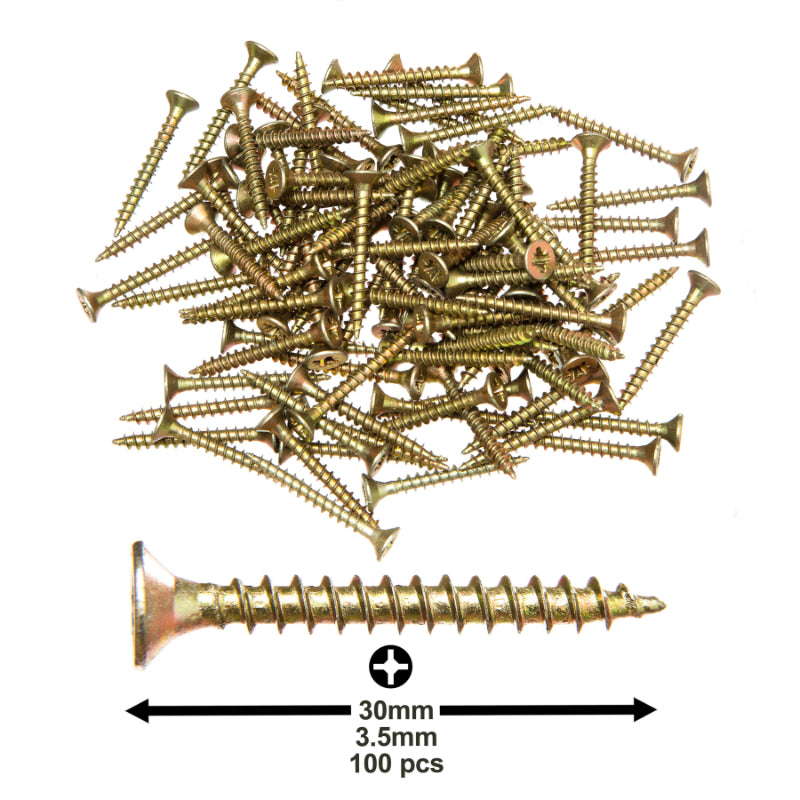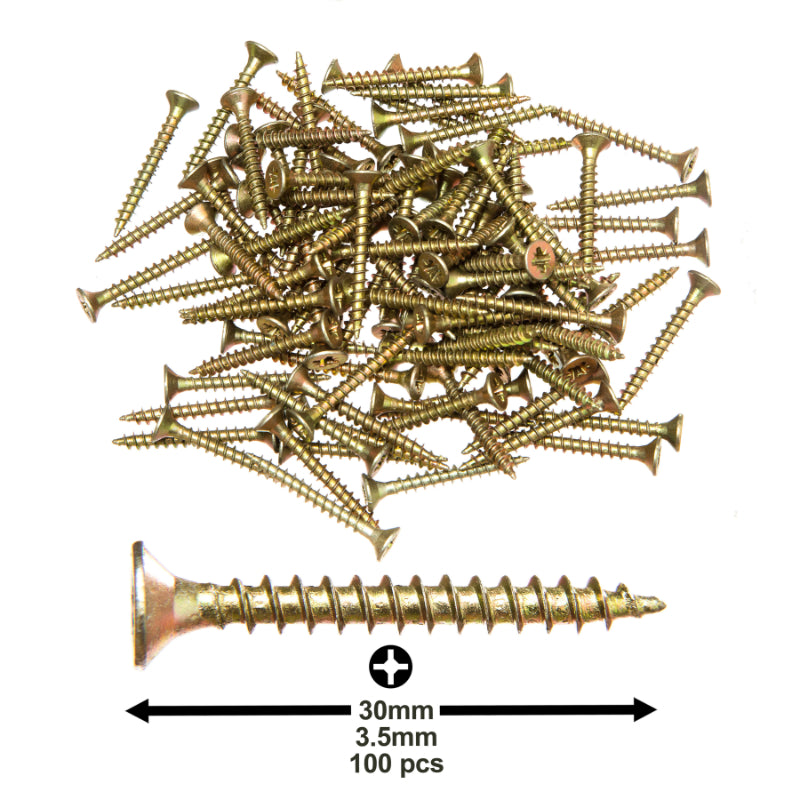 100-PACK OF ZINC-COATED WOOD SCREWS (COUNTERSUNK POZI-DRIVE HEAD) ? This popular pack of 3.5mm x 30mm wood screws are the first choice of professional tradesmen and keen DIY enthusiasts alike who are looking for a reliable high quality and effective wood screw.
COUNTERSUNK HEADS FOR EASY USE ? Featuring the preferred countersunk head design, these wooden screws are fast to grip and enter the wood at your chosen point and screw in quickly and securely, offering a superbly strong hold with all types of wood.
MADE FROM COMMERCIAL GRADE STEEL ? Manufactured to the very highest standards using the latest machinery to ensure a premium top-grade Zinc-coated steel screw that is strong, durable, long-lasting, and reliable.
SUITABLE FOR A WIDE RANGE OF USES ? The quality of these 100pc wood screws makes them perfectly suited to a variety of applications, most commonly for securing small battens, plinths, frames, furniture, etc. and also for general woodworking and DIY projects.
GREAT VALUE PACK OF POPULAR-SIZE 3.5X30mm SCREWS ? Offering exceptional value for money and the very best quality, this 100 pack of 3.5X30mm wood screws are great for keeping handy in your tool box to have available and ready for your next project or job.
3.5X30mm (9/64"X1-3/16") Wood Screws (100pcs) – Commercial-Grade Heavy Duty Zinc-Coated Steel Countersunk Pozi-Drive Head Screws for All Types of Wood
£0.00
Available for home delivery (free UK delivery over £20)
FREE returns
Category: