Round Cable Clip - Nail clips - Assortment Set – Large Bulk Container (1020pcs) With Black White And Grey Coloured Wire Clips In Range of Popular Sizes for Electricians Telecoms Builders DIY Hobbyists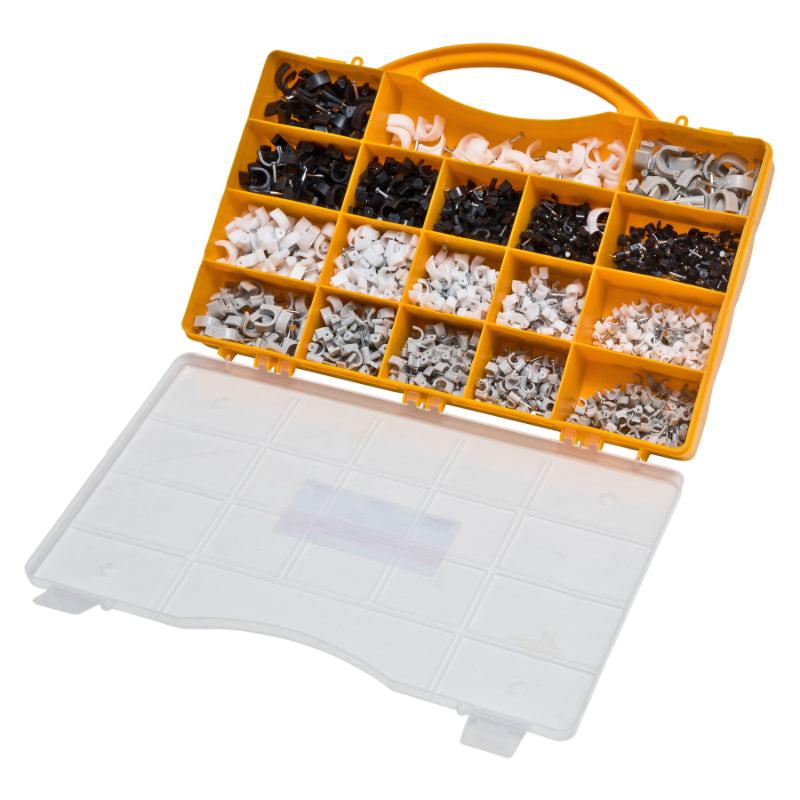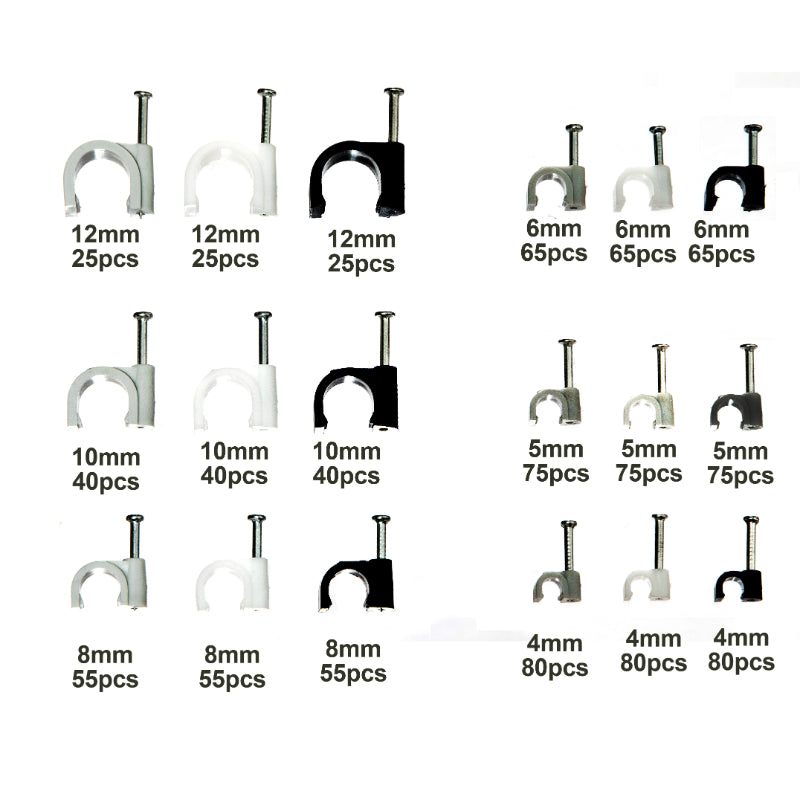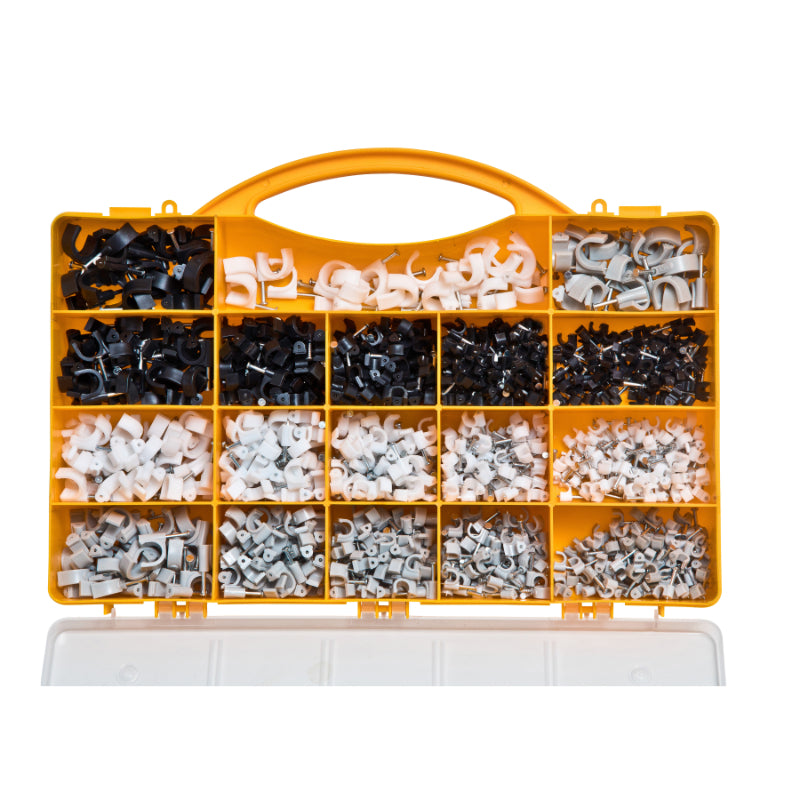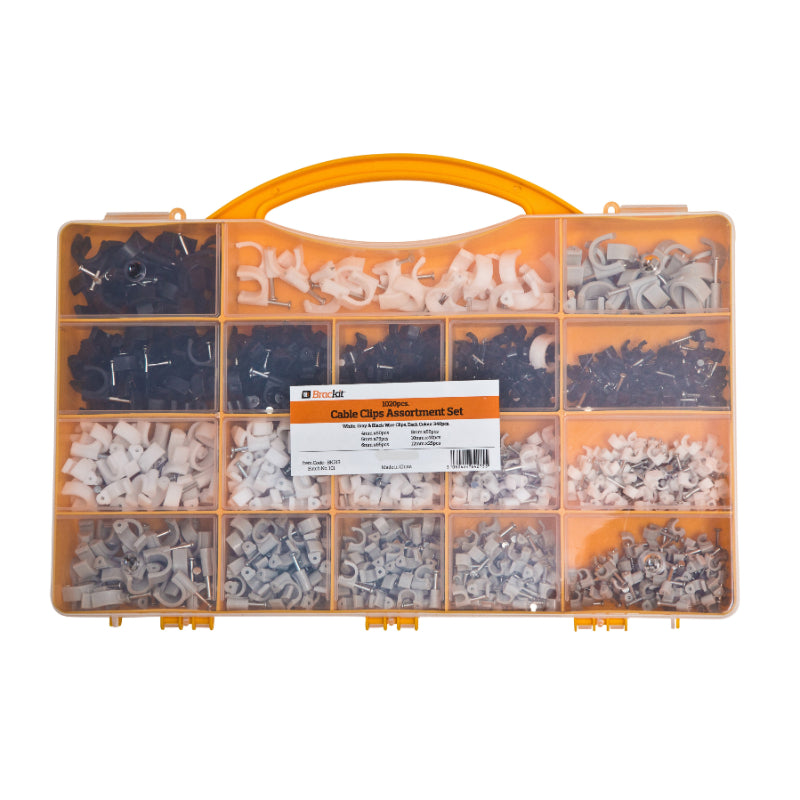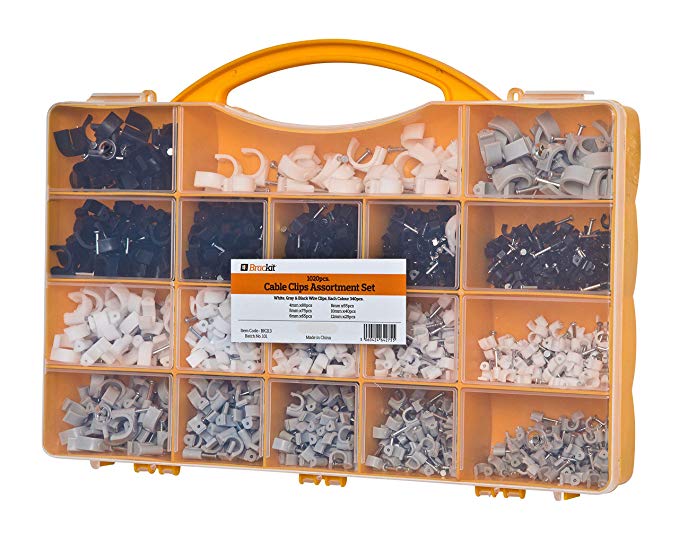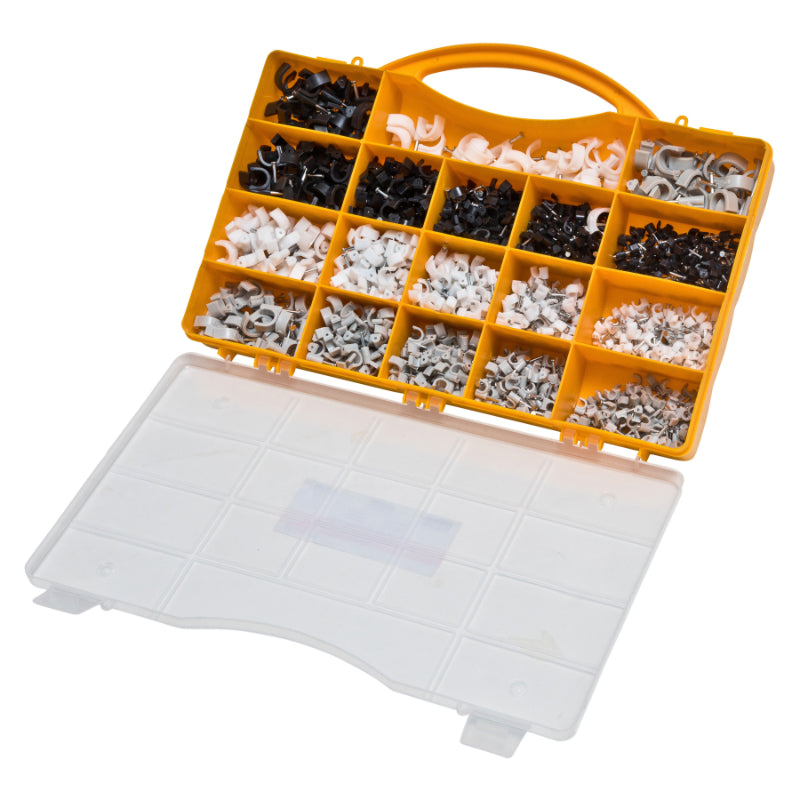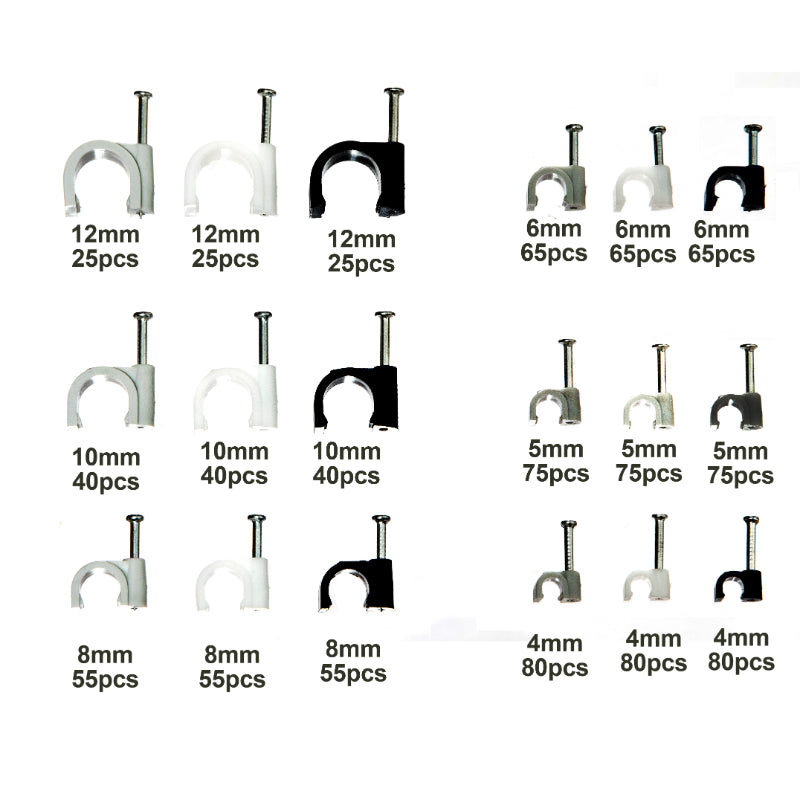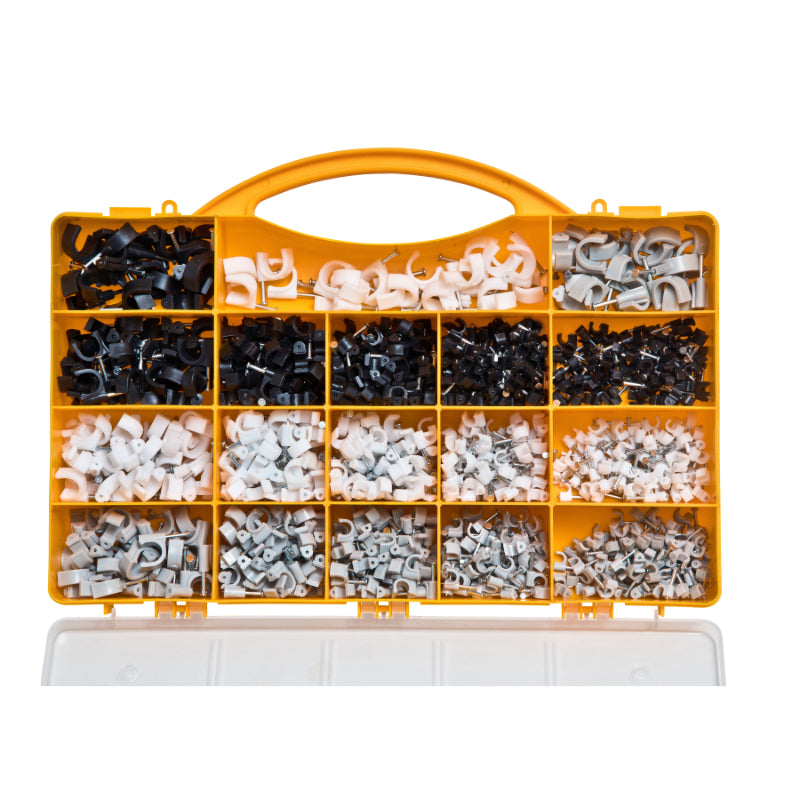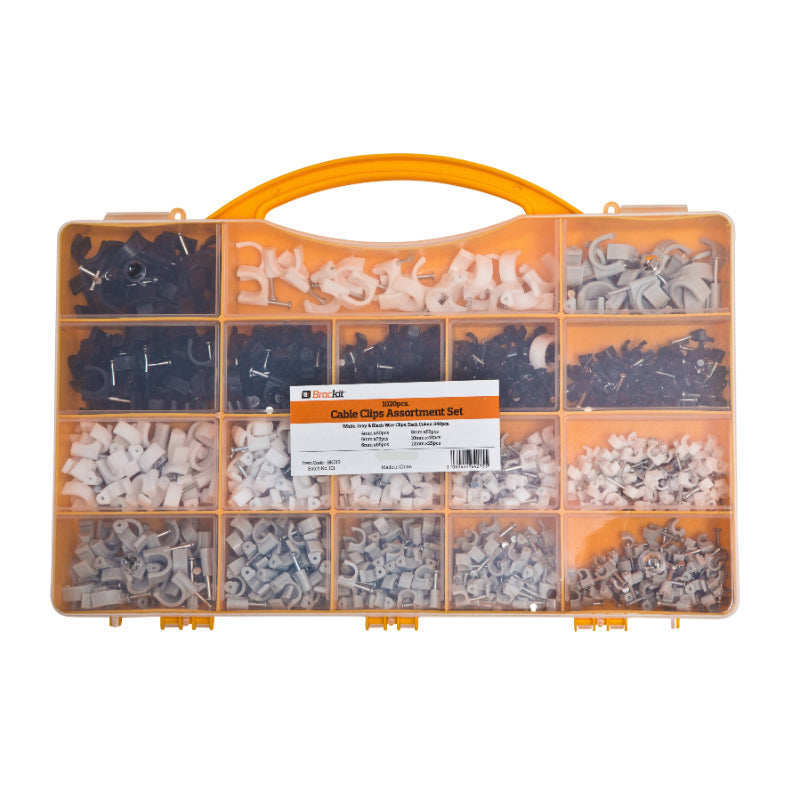 LARGE ASSORTMENT SET OF POPULAR-SIZED CABLE CLIPS ? With 1020pcs, this pack of assorted-size cable clips puts an extra-large great-value supply of the most commonly-used cable clip sizes at your disposal for ongoing use within your job or home projects.
SUITABLE FOR SECURING A WIDE RANGE OF CABLES ? Great for securing all regular types of cables onto walls and surfaces, such as coaxial cables, digital television cables, audio visual cables, speaker wires, power cables, electrical lighting wires, networking cables, phones wires, USB and CAT5/CAT6 cables, and more.
EACH BULK CONTAINER OF 1020x CABLE CLIPS CONTAINS ? A total of 340pcs in each colour clip, as follows: 4mm x 80pcs in each colour, 5mm x 75pcs in each colour, 6mm x 65pcs in each colour, 8mm x 55pcs in each colour, 10mm x 40pcs in each colour, and 12mm x 25pcs in each colour.
BEST VALUE AND LONG-LASTING SUPPLY ? Cable Clips are often something you need a good supply of but rarely have enough available when you need them the most. Let us solve that problem with this excellent-value bulk pack of 1020 cable clips in a range of sizes, ensuring you?ll now have a large amount of clips ready to use whenever you need them.
DELIVERED TO YOU IN ITS OWN HANDY STORAGE CONTAINER ? Each Cable Clip Set is provided in its own portable storage box with multiple partitions to keep each clip size separate and allow for fast, easy identification and access. With the addition of a hinged lid, you can also be sure your supply of clips will remain neatly in its storage box rather than all loose at the base of your tool bag.
Round Cable Clip - Nail clips - Assortment Set – Large Bulk Container (1020pcs) With Black White And Grey Coloured Wire Clips In Range of Popular Sizes for Electricians Telecoms Builders DIY Hobbyists
£0.00
Available for home delivery (free UK delivery over £20)
FREE returns