10x Wall-Mounted Garage Hooks – 30pc Assortment Set for Home Use Hanging & Storing Tools Bikes Ladders Garden and Cleaning Equipment in Garages House Shed or Store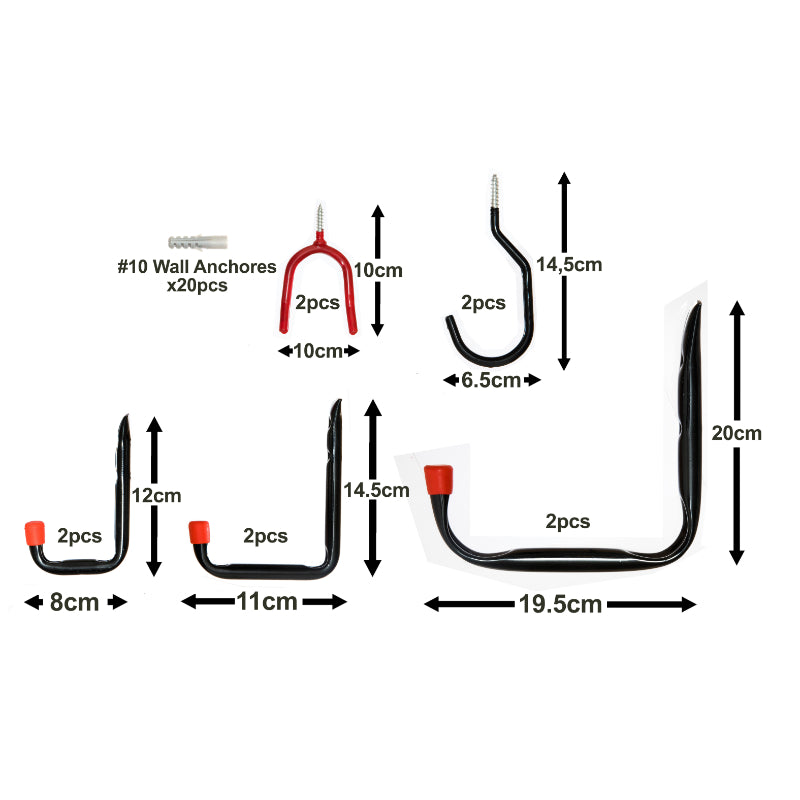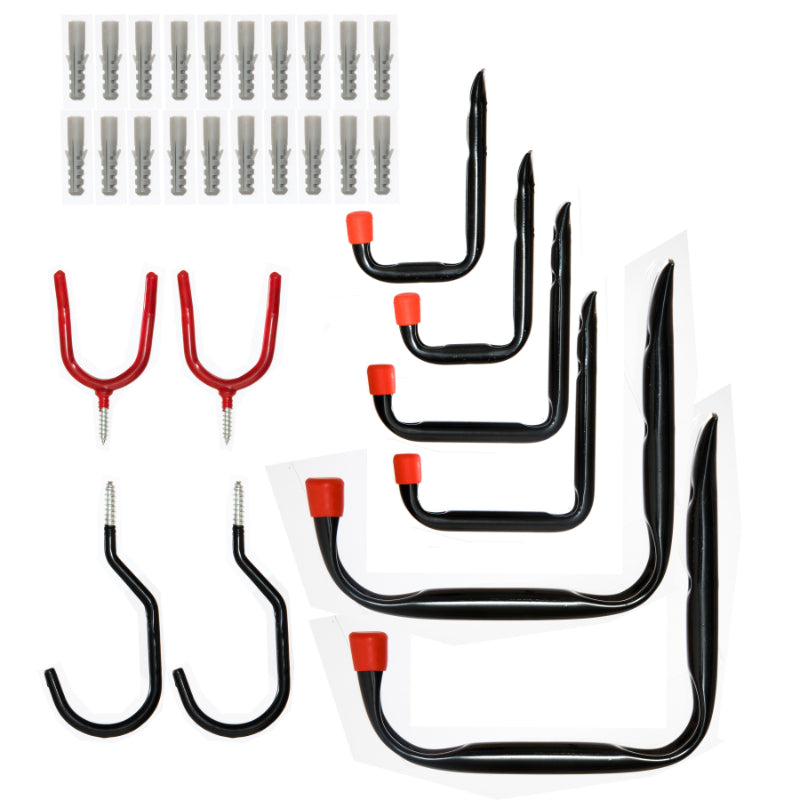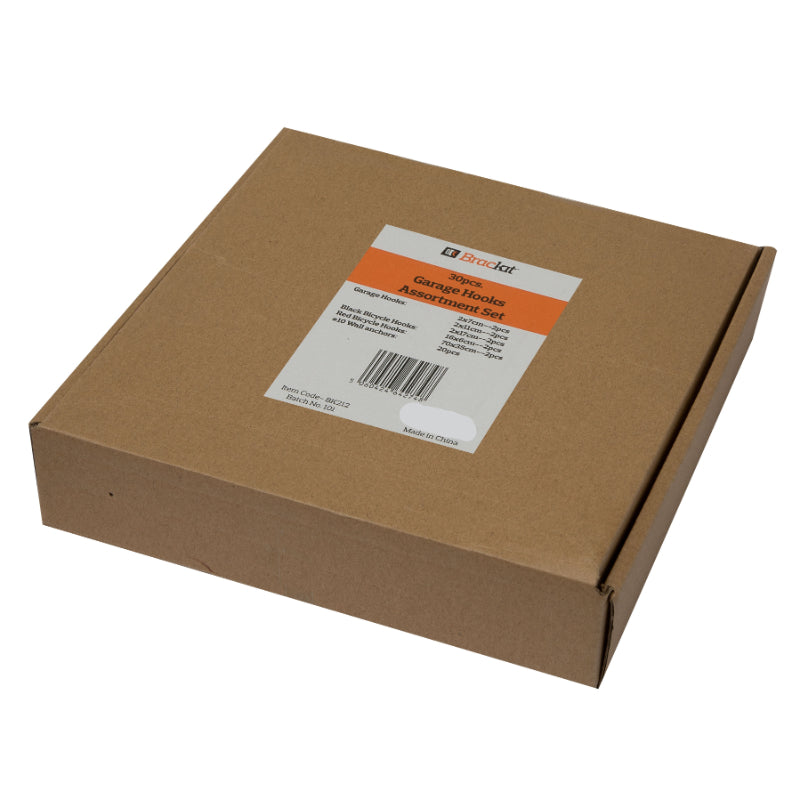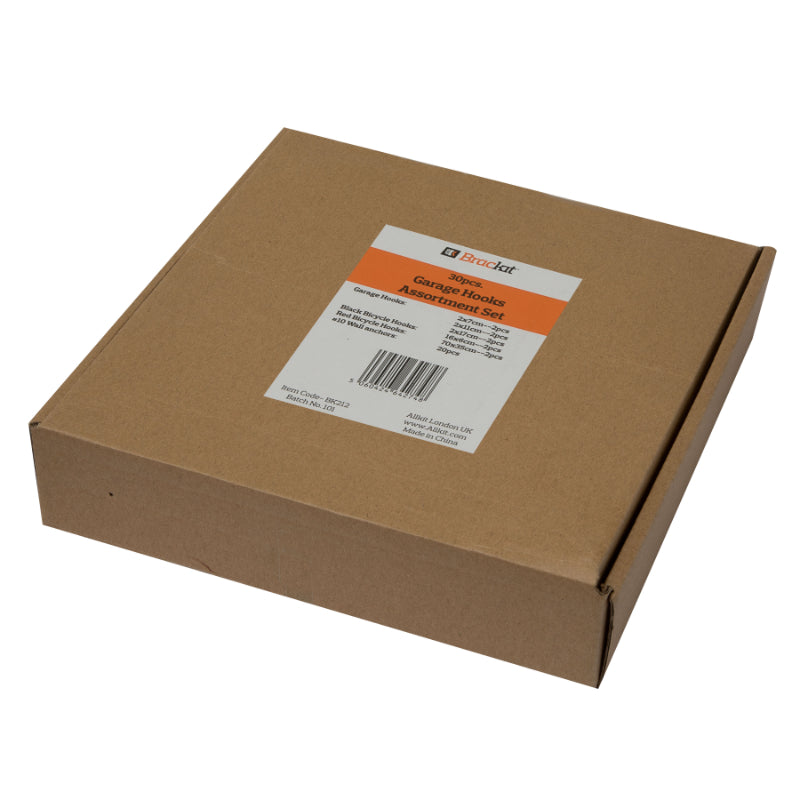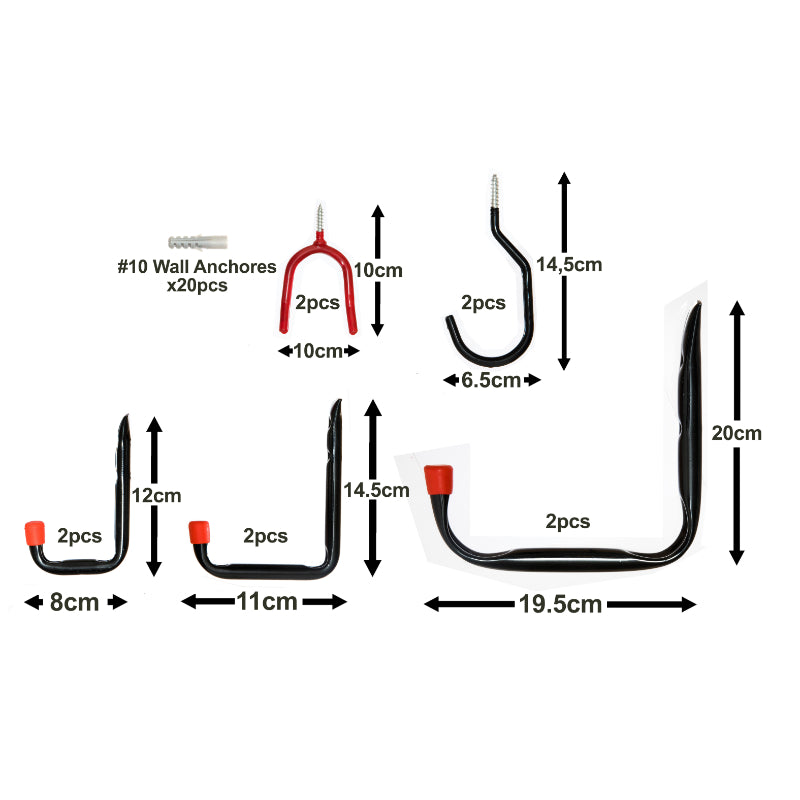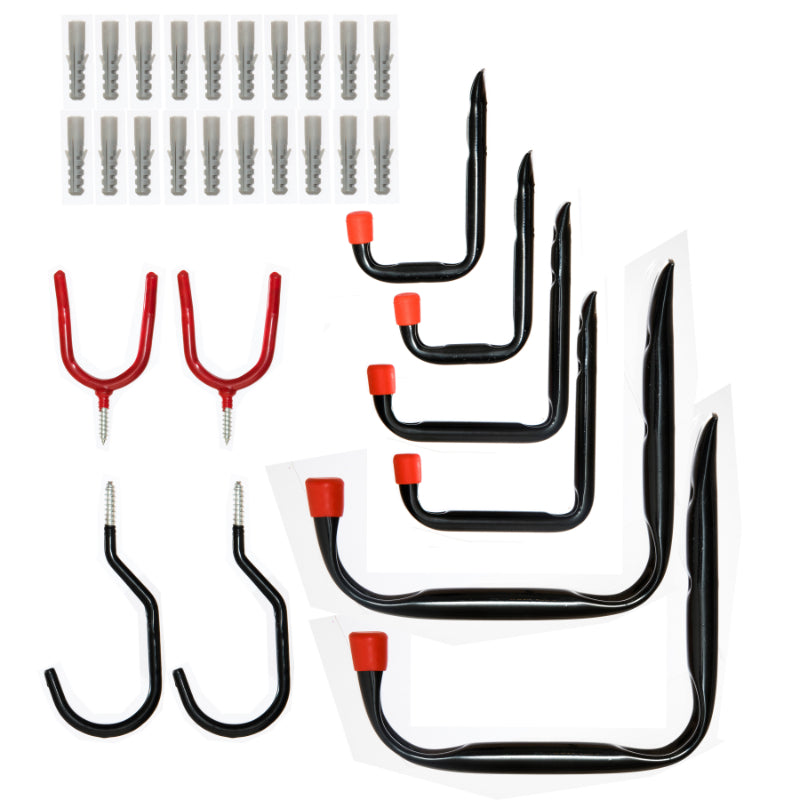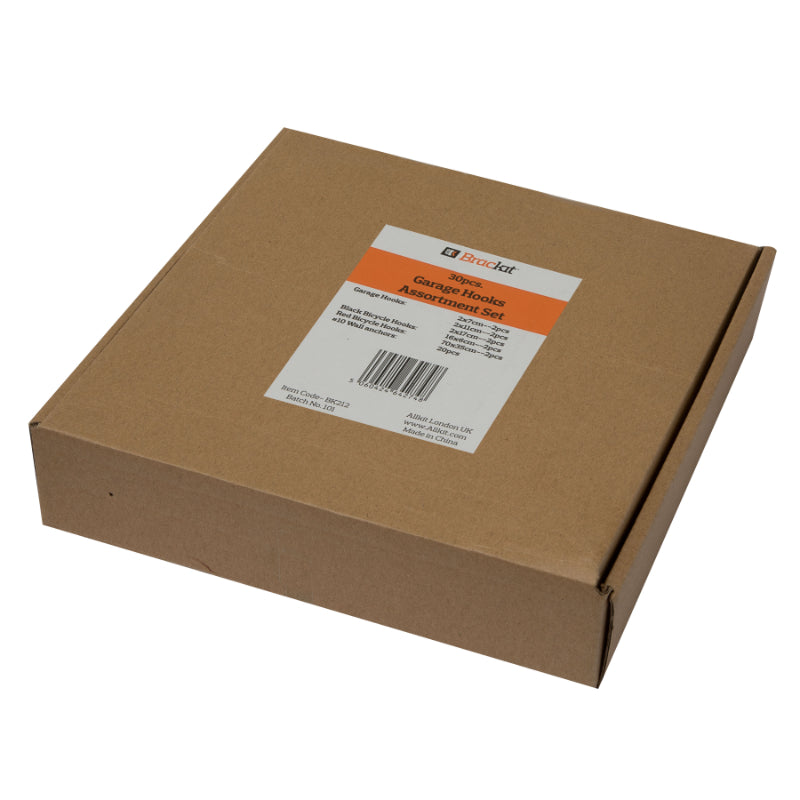 A GREAT SET GARAGE HOOKS IN ASSORTED SIZES ? This pack of 10x garage hooks offers you a choice of sizes allowing you to choose the most appropriate hook for your requirements. Each set contains: 2pcs 20x20cm; 2pcs 14x11cm; 2pcs 12x8cm; 2pcs Y-shape Red Screw-in Hooks 10x10cm; 2pcs Black Screw-in hooks 15x6.5cm. Also includes 20x wall anchors for securing fixing the hooks to walls.
STURDY AND RELIABLE HOOKS FOR SAFE STORAGE ? These strong and durable hooks are the ideal choice for increasing storage space and keeping your home or garage that bit tidier. Offering excellent durability, these hooks are made from high-strength steel to ensure they?ll easily hold your tools and equipment safely and securely.
IDEAL FOR SAVING SPACE IN YOUR HOUSE OR GARAGE ? When space is at a premium, or you keep losing items you need access to, try installing these useful hooks on your walls and you can begin storing items you need access to more easily and conveniently.
SO MANY USES ? Ideal for hanging a multitude of everyday household items and tools on your walls and free up space, such as bicycles, garden equipment, ladders, tools, brushes, spades, rakes, hoses, electrical cords, shovels, cleaning equipment, and many more items that can easily otherwise take up your floor space.
ADVANCED DESIGN AND EXCELLENT QUALITY ? Supplied with 20x wall anchors for secure fixing to walls, these hooks also come with a protective non-slip coating to prevent scratches on equipment and to further protect against corrosion when used in outdoor situations.
10x Wall-Mounted Garage Hooks – 30pc Assortment Set for Home Use Hanging & Storing Tools Bikes Ladders Garden and Cleaning Equipment in Garages House Shed or Store
£0.00
Available for home delivery (free UK delivery over £20)
FREE returns
Category: