Assortment of Hose Clamps and Terry Hooks – 40pc Pack with Range of Sizes – Adjustable Stainless Steel Worm Drive Clamps & Clips for Mechanics Plumbing DIY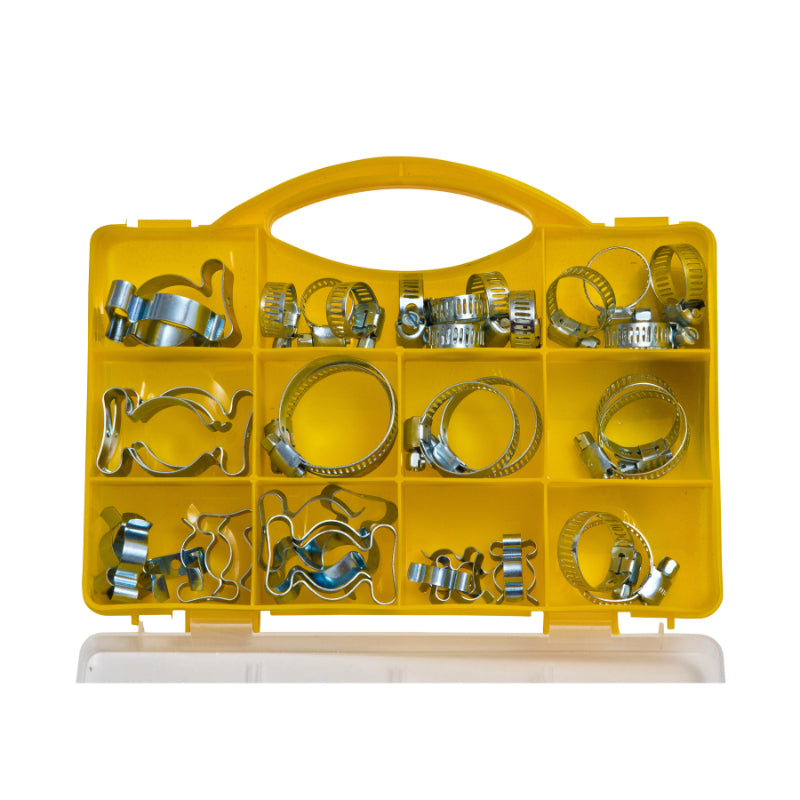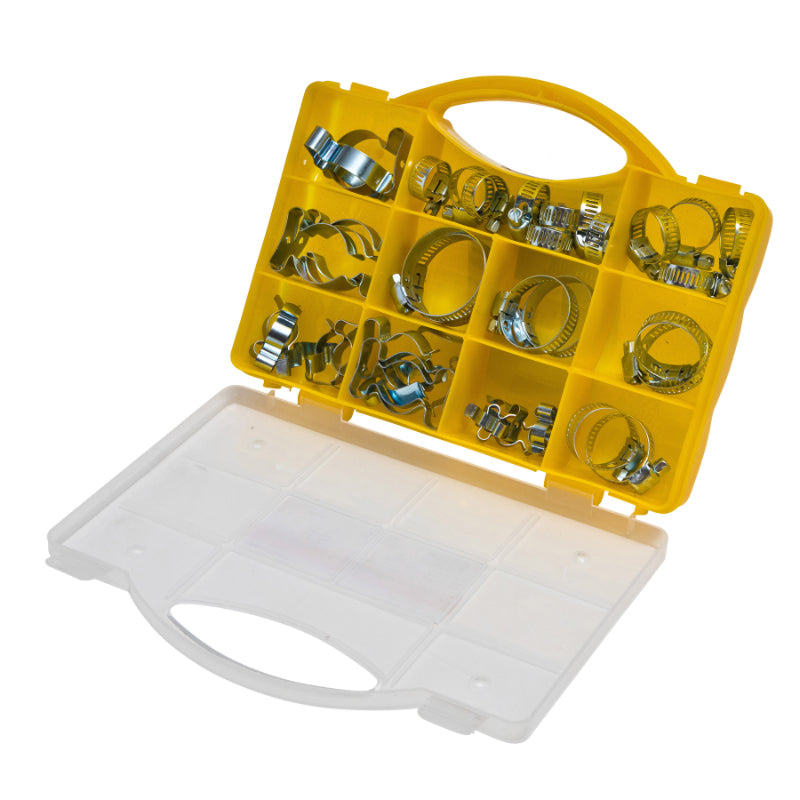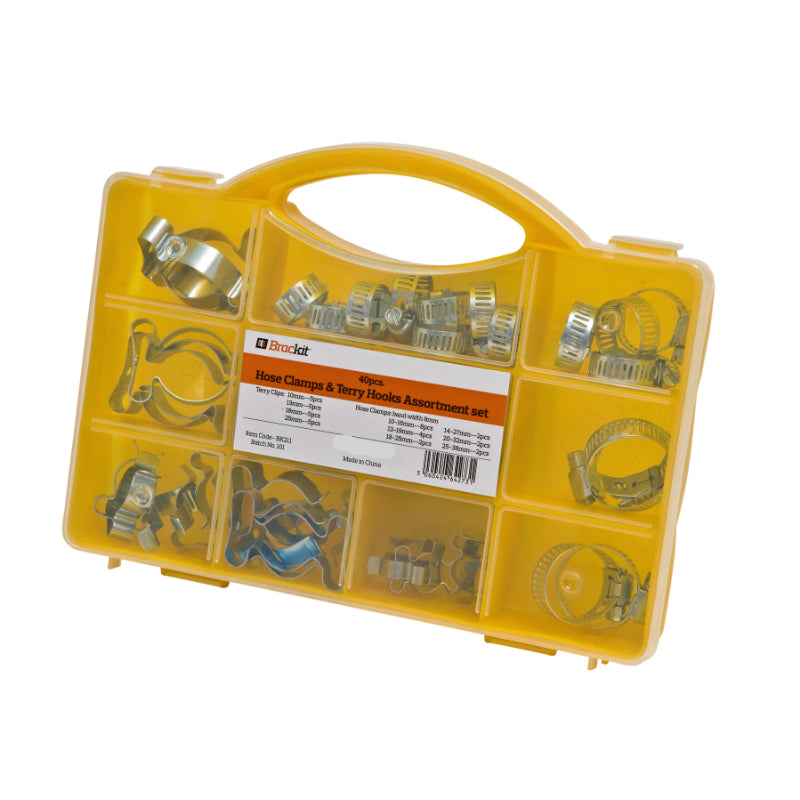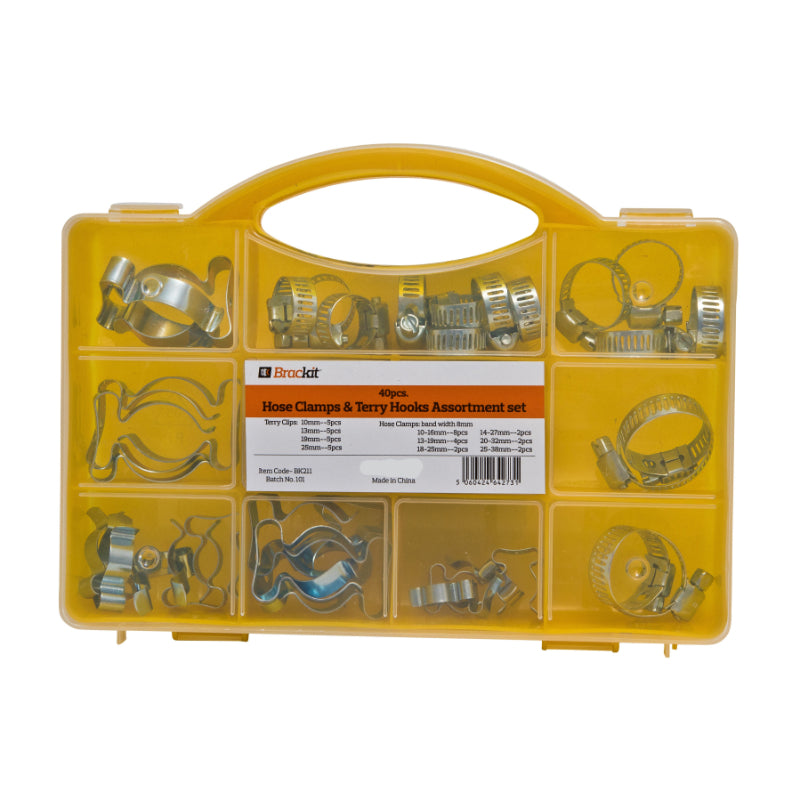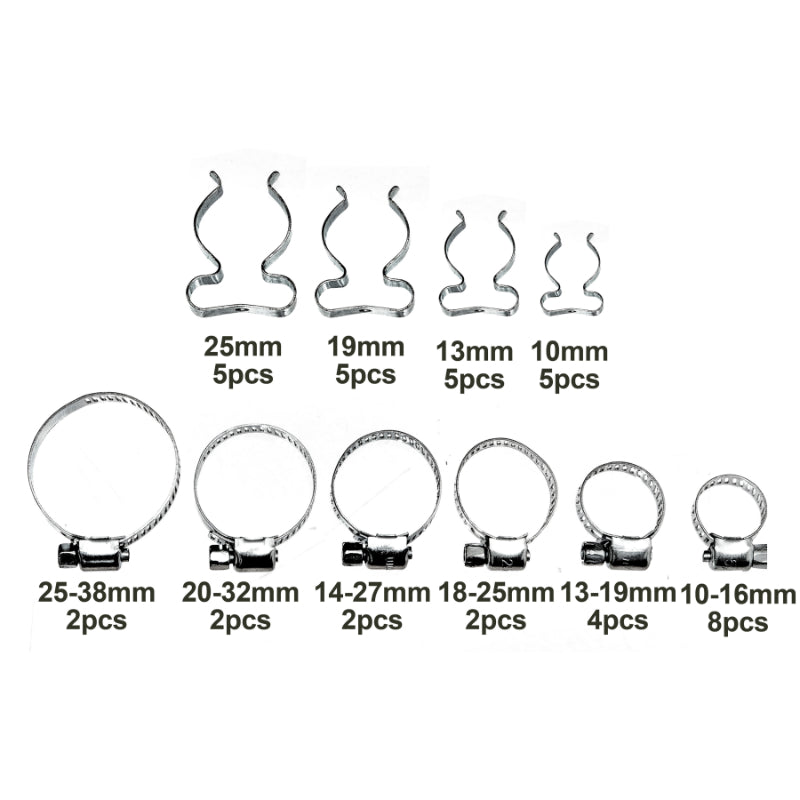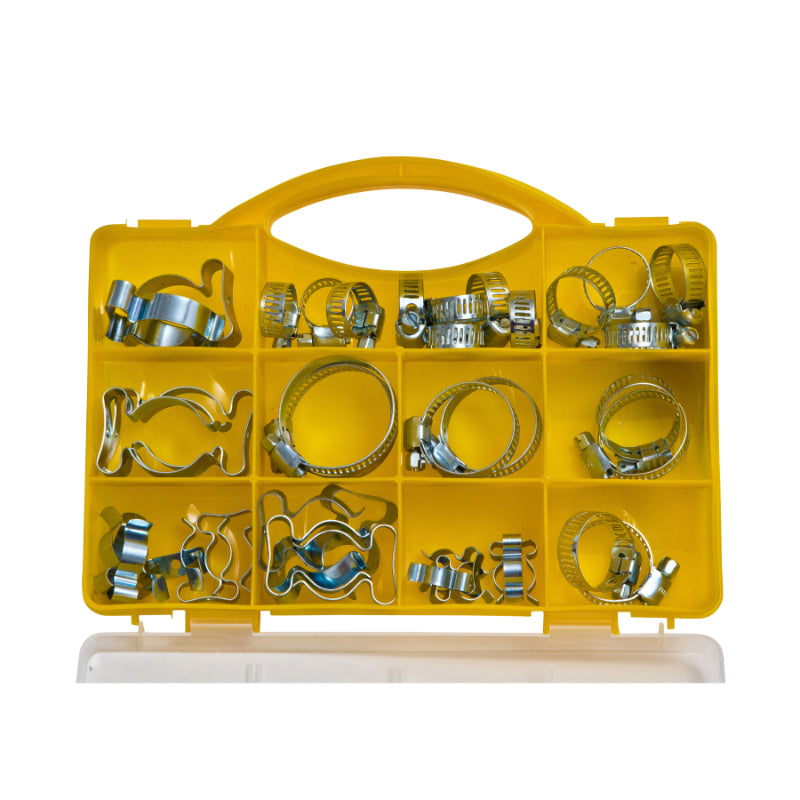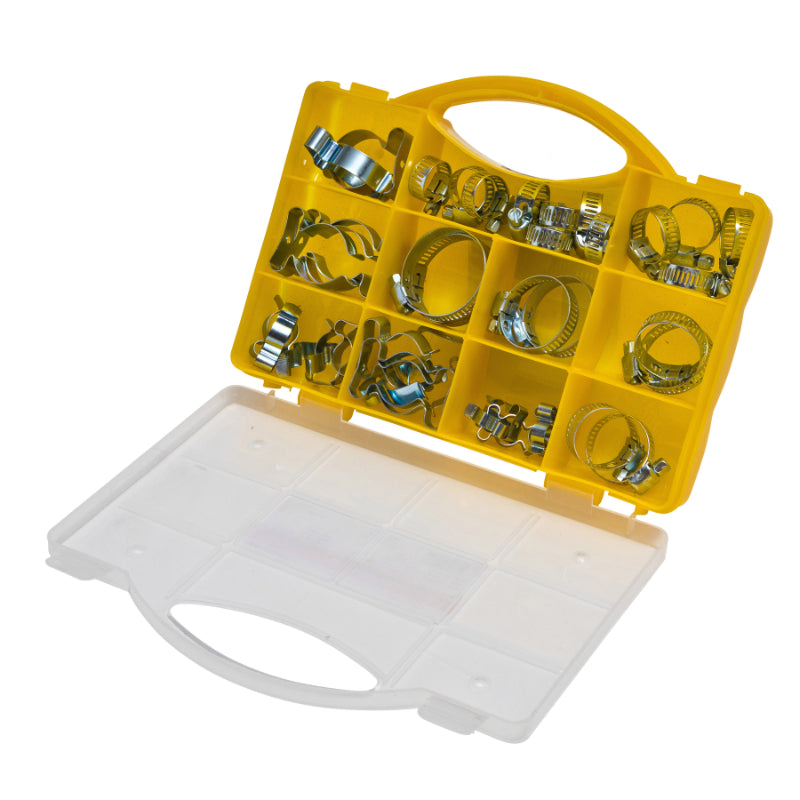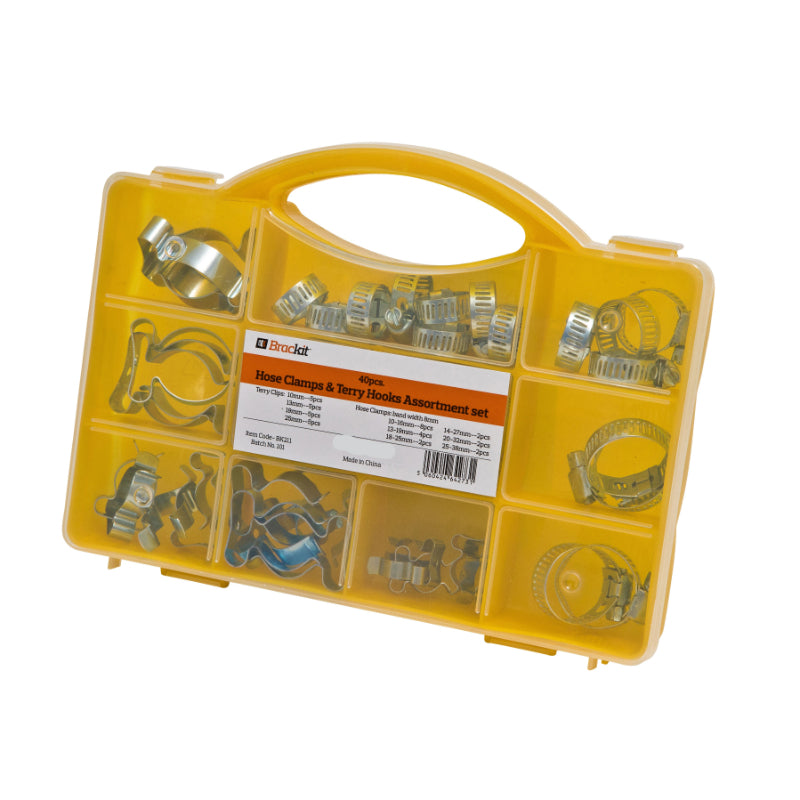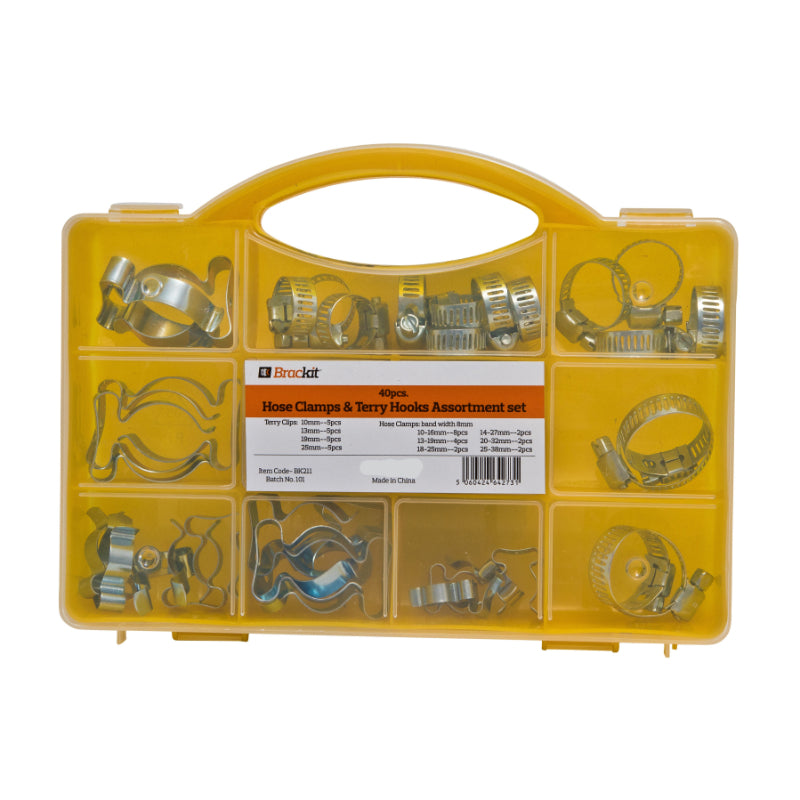 40PC VARIETY PACK OF HOSE CLAMPS & TERRY CLIPS ? Perfect to have available for quick fixes either around the home or whilst on the job, this set of Worm Drive Hose Clamps and Terry Hooks ensures you?ll have a good stock of accessories in a range of sizes ready to go.
GREAT SELECTION TO KEEP IN YOUR TOOL BOX ? Each Assortment Set includes the following contents: 20x 8mm wide Worm Drive Hose Clamps: 8pcs x 10-16mm, 4pcs x 13-19mm, 2pcs x 18-25mm, 2pcs x 14-27mm, 2pcs x 20-32mm, 2pcs x 25-38mm. Also includes 20x Terry Clips: 5pcs x 10mm, 5pcs x 13mm, 5pcs x 19mm, 5pcs x 25mm.
MADE FROM HIGH QUALITY MATERIALS ? Manufactured using premium-grade stainless steel to offer longer lasting durability and excellent resistance against general wear and corrosion. The commercial-grade steel giving added reassurance these hooks clamps and clips will perform well for many years under the toughest conditions.
VERY EASY TO APPLY ? Due to the Worm Drive nature of these hose clamps, they are extremely easy to fit over hoses and tighten down with a suitable screwdriver to ensure an excellent water-tight fit is achieved every time. The terry hooks are precision engineered to offer the best levels of grip and support.
WIDE RANGE OF USES ? This set of assorted hose pipe clamps and terry clips are suitable for use with a wide range of applications in the plumbing and mechanical engineering sectors, however they are equally as popular for home use with hobbyists and DIY enthusiasts for general domestic fixes with the terry clips being great for storing tools, brooms, brushes, rakes, and more on walls.
Assortment of Hose Clamps and Terry Hooks – 40pc Pack with Range of Sizes – Adjustable Stainless Steel Worm Drive Clamps & Clips for Mechanics Plumbing DIY
£0.00
Available for home delivery (free UK delivery over £20)
FREE returns
Category: