Picture Hanging Kit - 120 High-Strength D-Rings With Screws And 10M X 4mm Braided Cord For Hanging Picture Frames To Wall | Ideal For Family Paintings Wedding Photos & Mirrors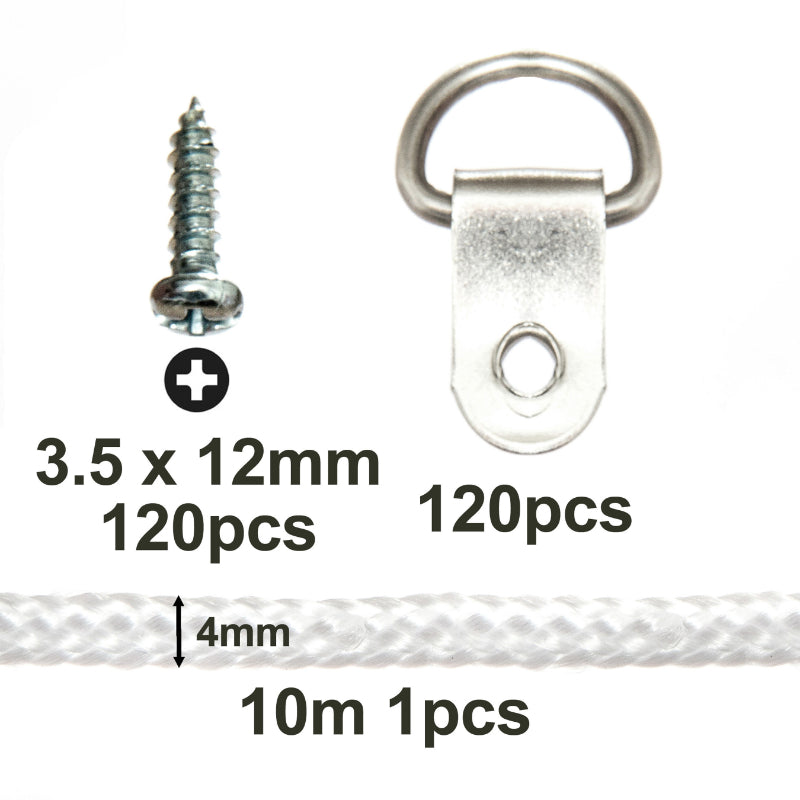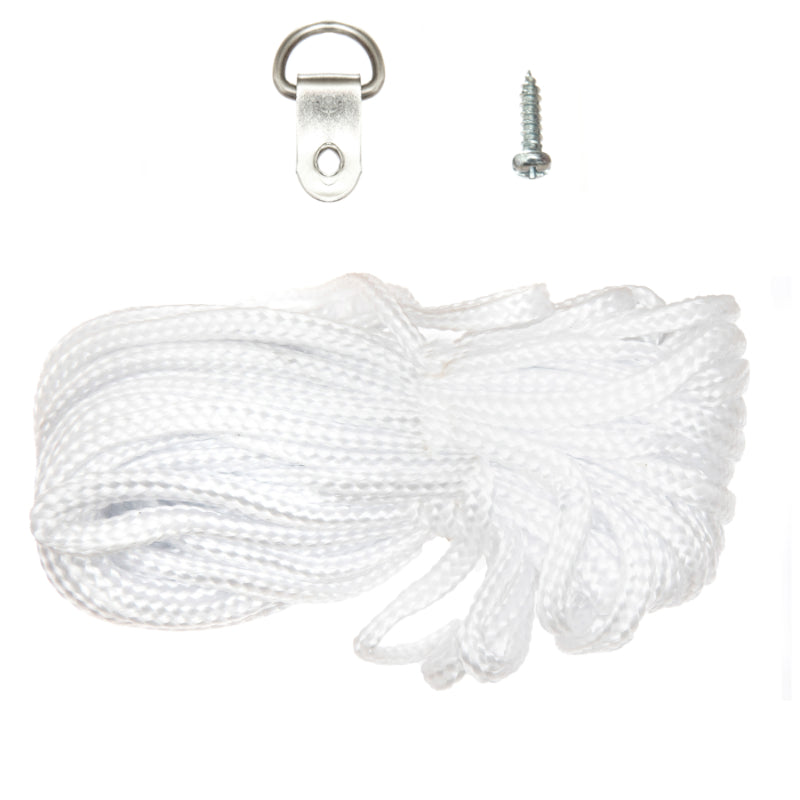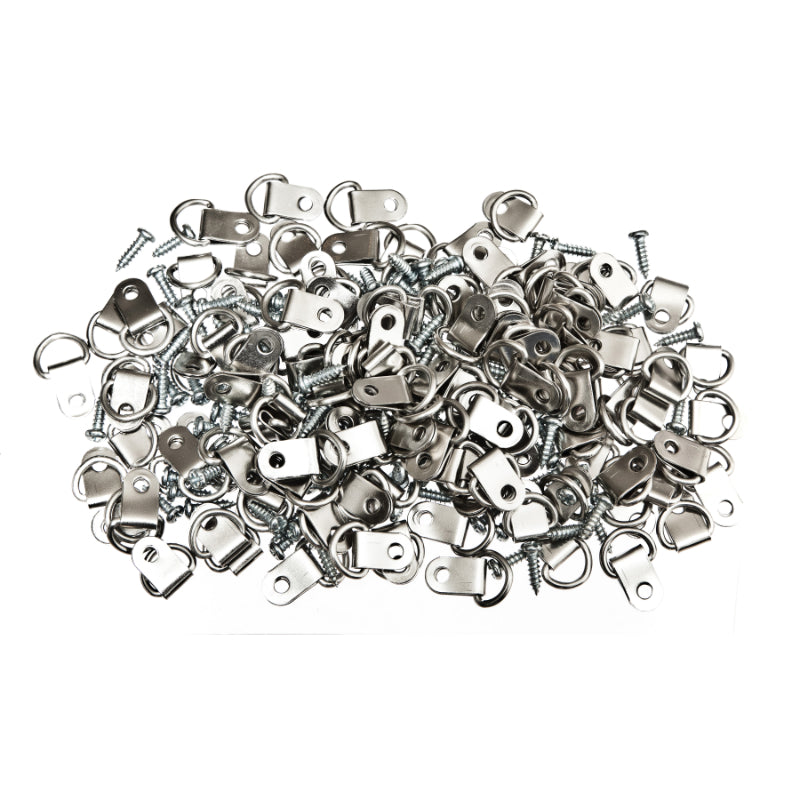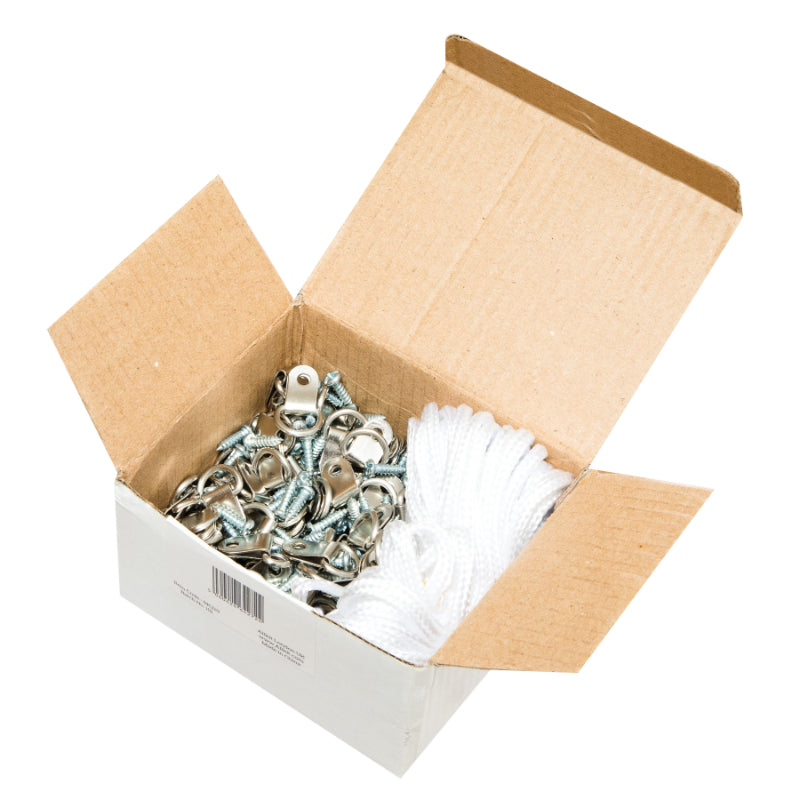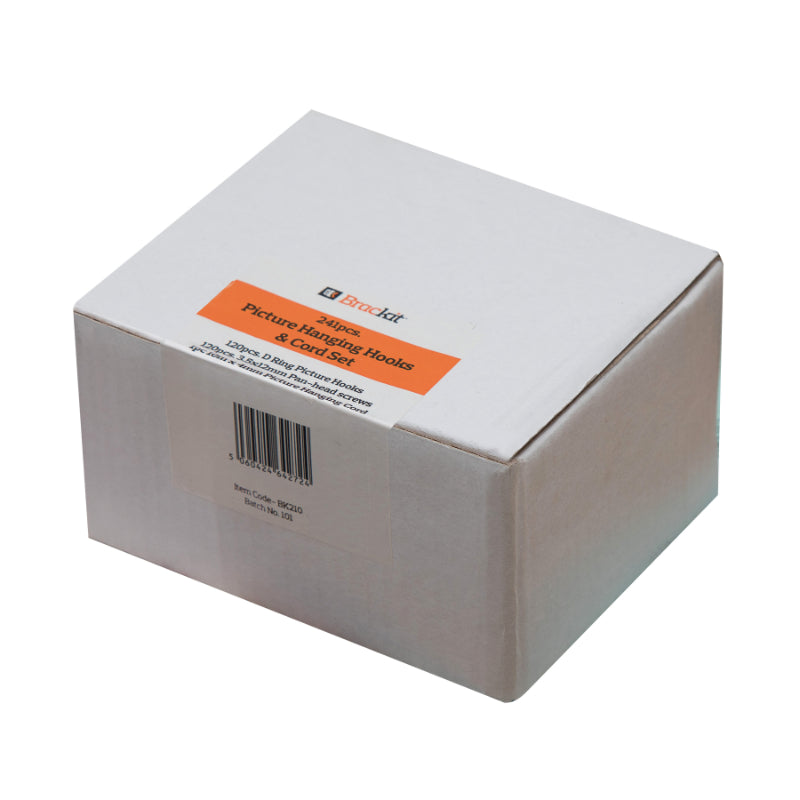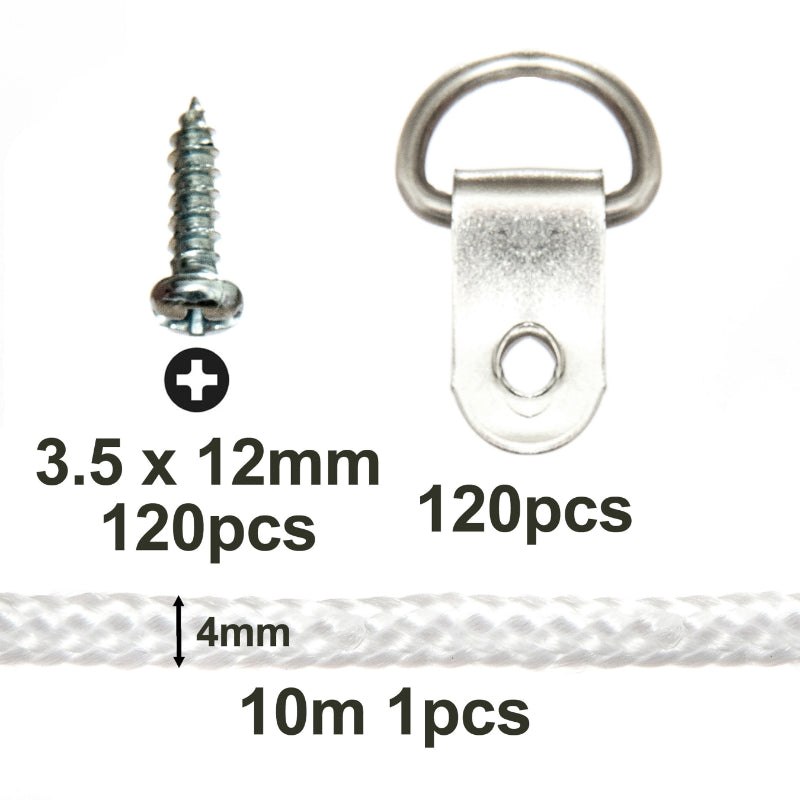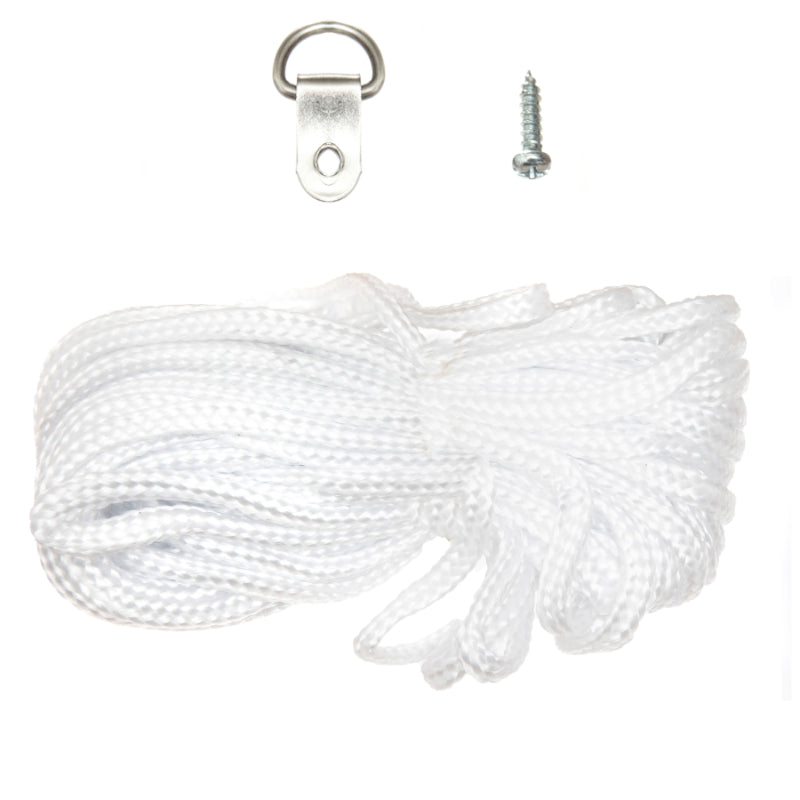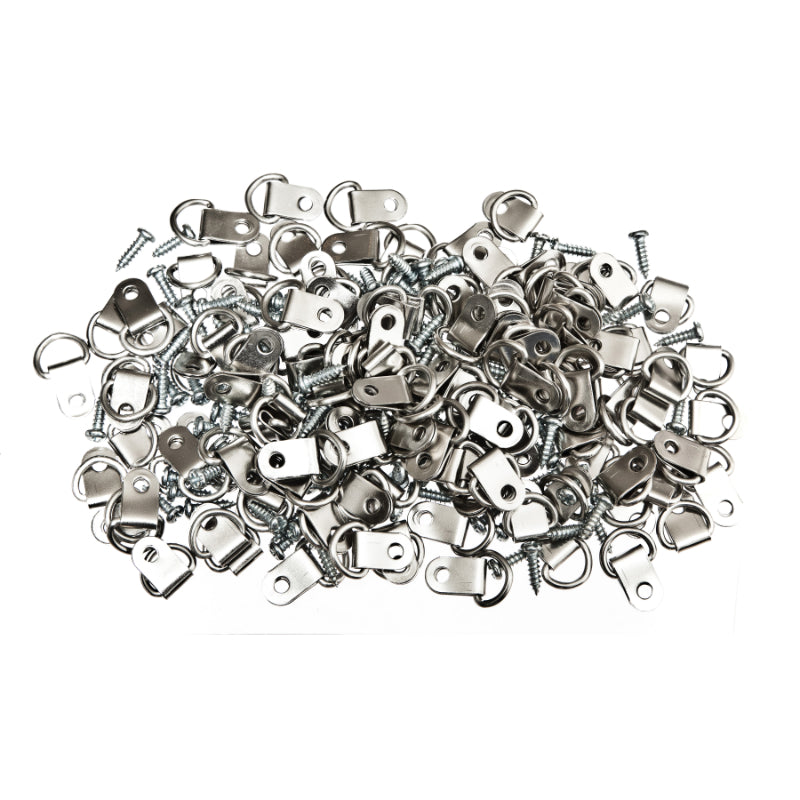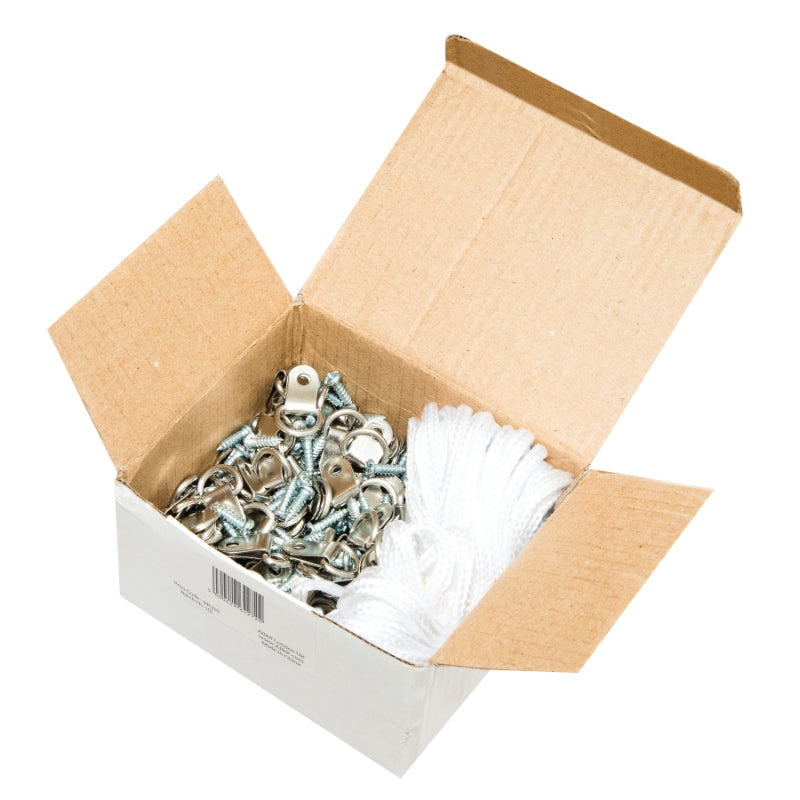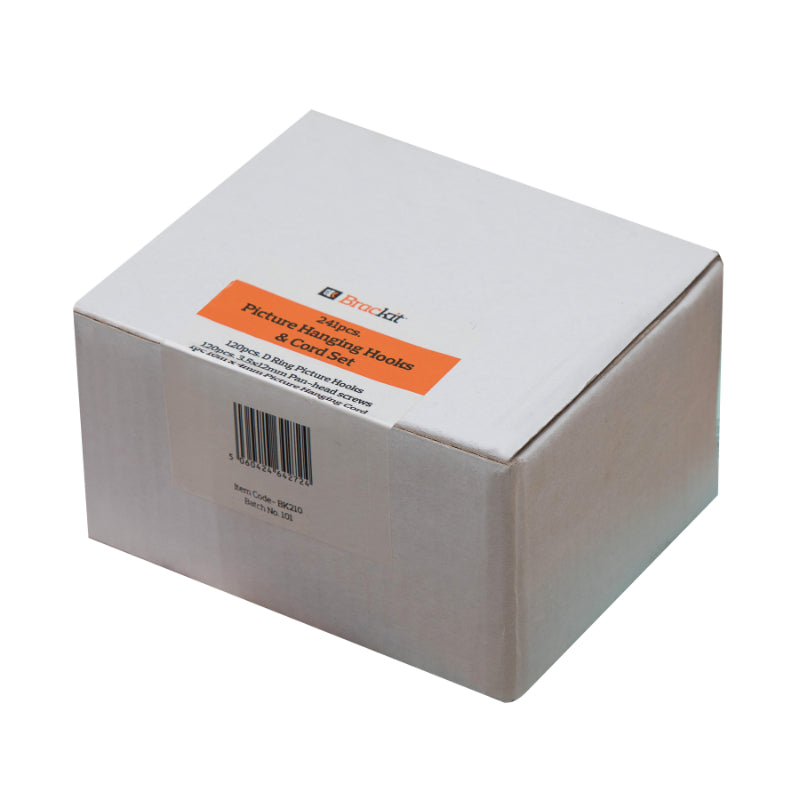 120 METAL D-RING HOOKS WITH SCREWS AND BRAIDED CORD ? This handy set of picture hanging hooks with braided cord and screws is great for keeping in your DIY closet to have on hand whenever you need to put up a new picture, hang a mirror, or replace old broken hooks.
EXCELLENT VALUE BULK PICTURE HANGING SET ? Offering superb value for money, our bulk pack of picture hanging D-Rings ensures you?ll have plenty of attachments available for a long time to come. The lengthy 10 metre reinforced braided cord also gives you plenty of good quality picture hanging string for use with hanging frames whenever required.
MADE FROM STRONG & DURABLE MATERIALS ? Our metal D-Rings are manufactured to the strictest quality standards to ensure they keep your paintings, pictures, and mirrors safely in place on the walls, whilst the extra-strong 4mm thick braided rope gives added reassurance when supporting more bulky wall hangings.
IDEAL FOR MULTIPLE APPLICATIONS ? Suited to a wide range of uses, these high quality picture hanging accessories are great for hanging pictures, paintings, photos, memorabilia, cross-stitch, ornaments, mirrors, signs, and many other items to the walls of your home, office or workplace.
FAST AND EASY TO USE ? Designed to be quick and simple to install, these premium 120x D-Ring Hooks are easy to attach to most walls and come provided with matching 120x screws (3.5x12mm) for convenient installation. The additional 10M of braided picture rope is also great to keep handy for when hanging larger, wider, or heavier items that may require a string attachment running across the rear between the D-Rings.
Picture Hanging Kit - 120 High-Strength D-Rings With Screws And 10M X 4mm Braided Cord For Hanging Picture Frames To Wall | Ideal For Family Paintings Wedding Photos & Mirrors
£0.00
Available for home delivery (free UK delivery over £20)
FREE returns