Door Catch Bulk Pack 96pcs - Including Magnetic Door Catches | Double Roller Door Catches | Double Ball Catch | Door Bolts – Tower Bolt – Bolt Lock - Fixing Screws – Metal & Plastic Fittings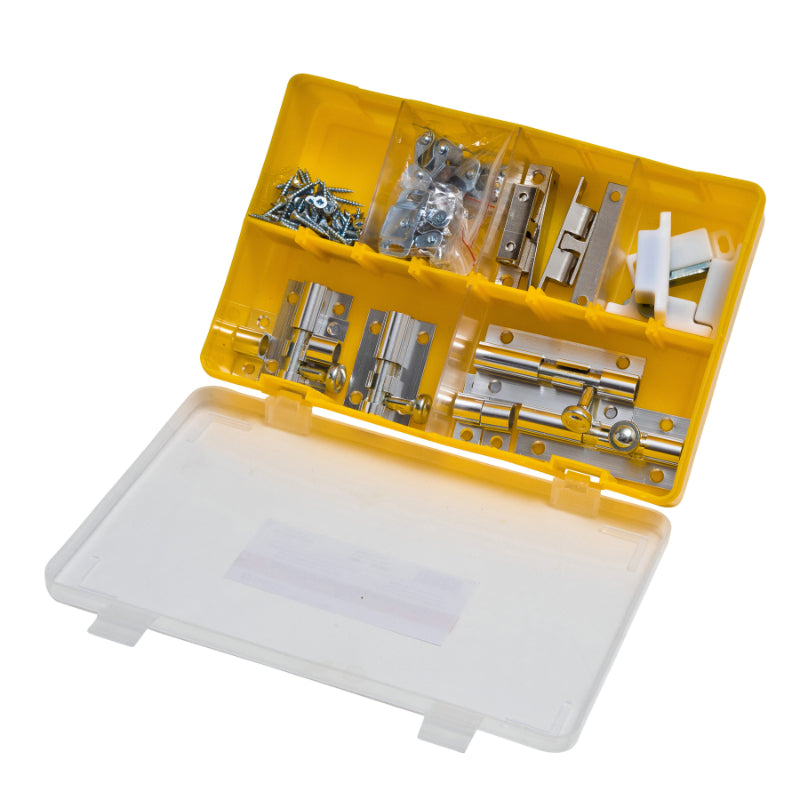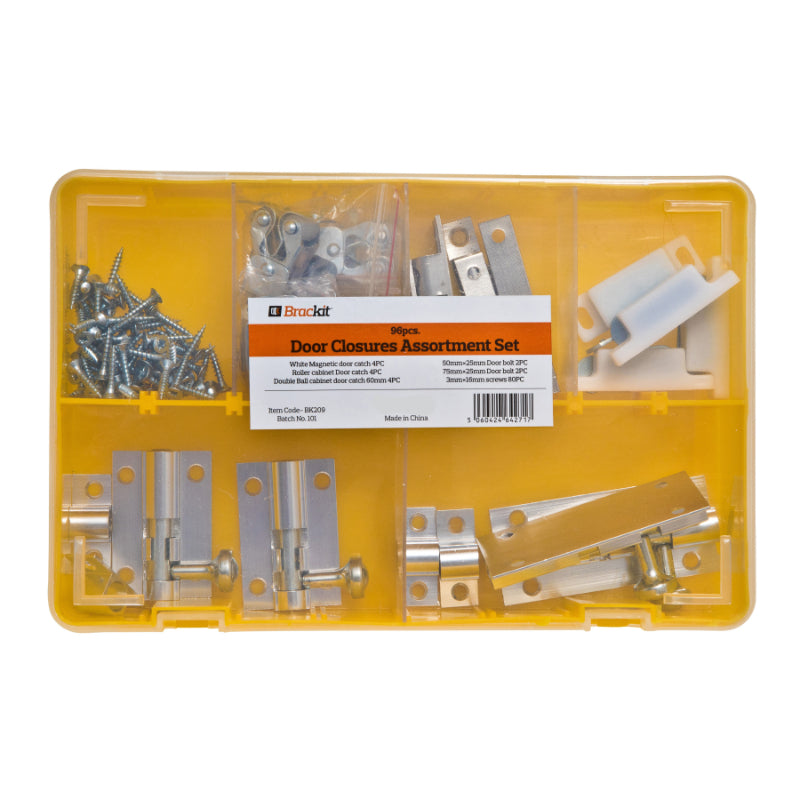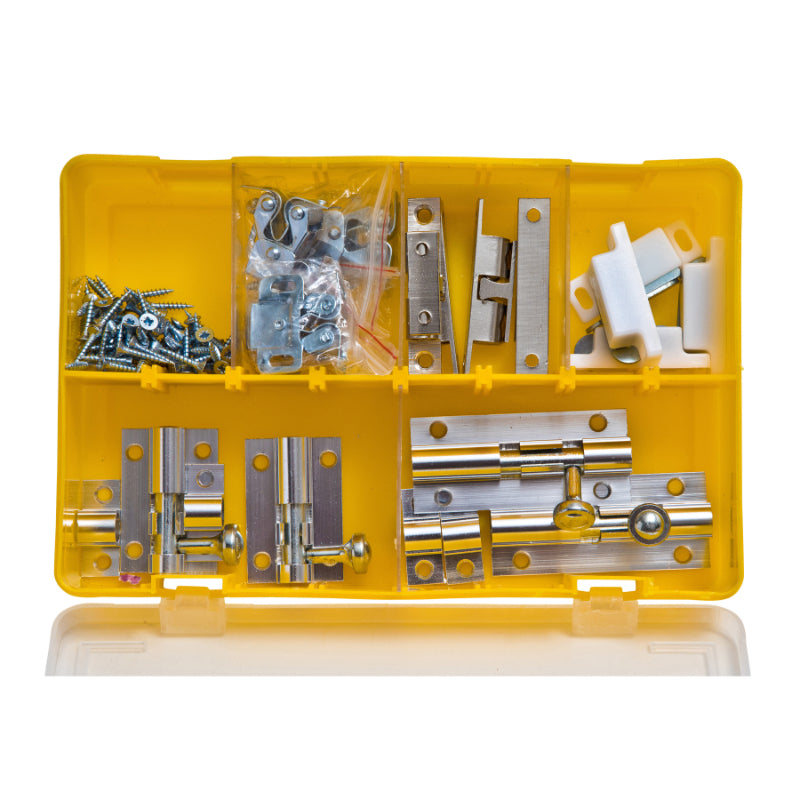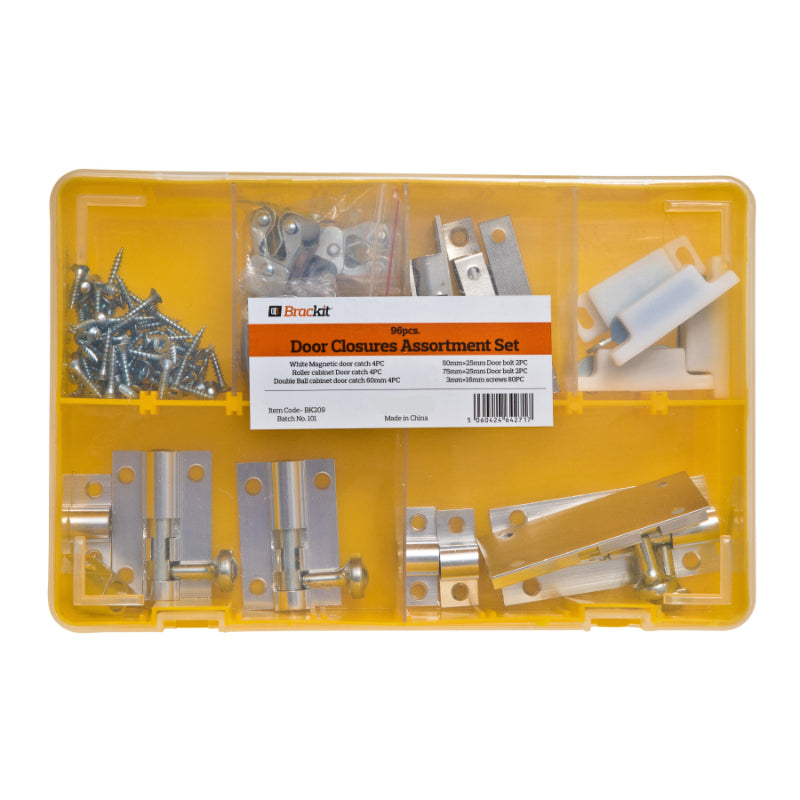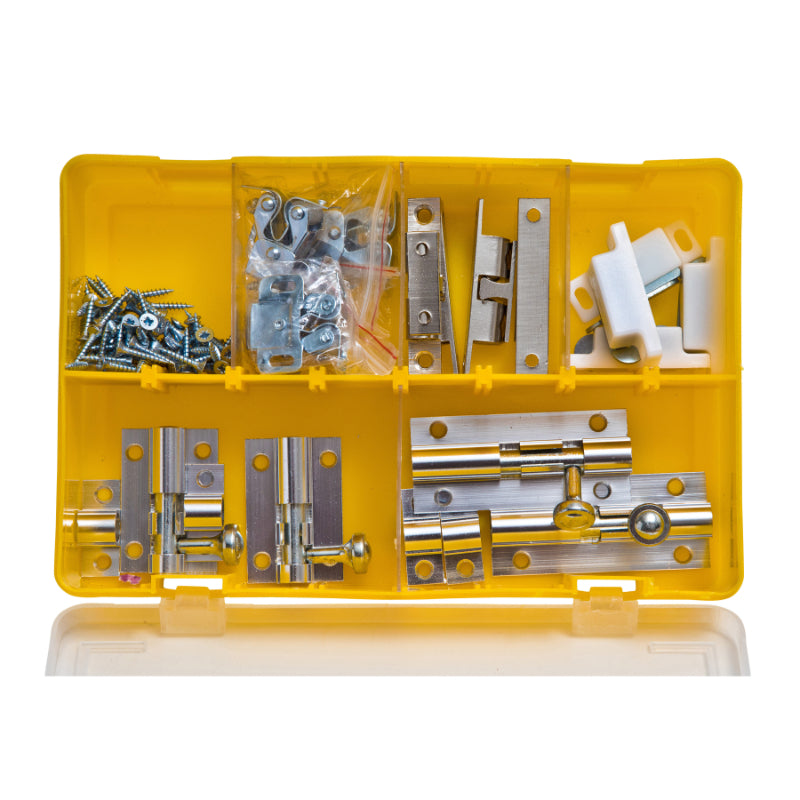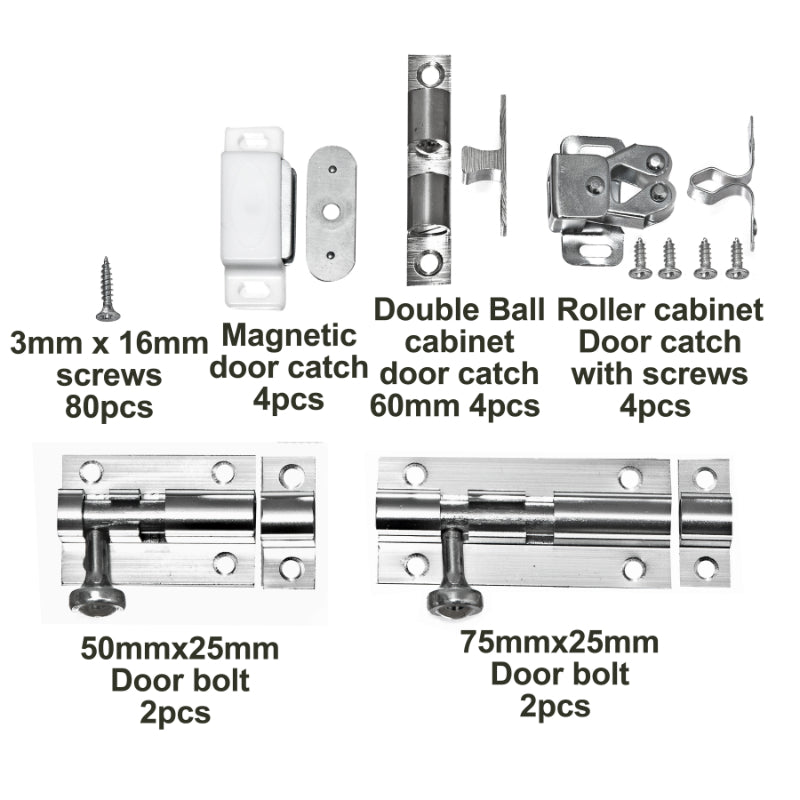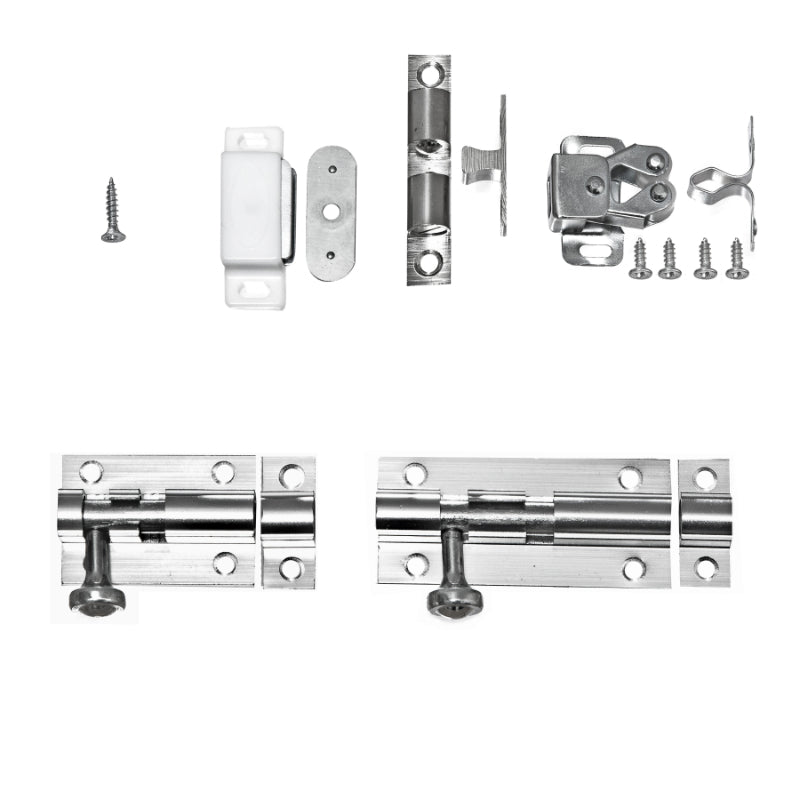 GREAT VALUE ASSORTMENT OF DOOR CLOSURES ? This set of high quality door closure fittings and fixings ensures you?ve always got a wide selection of the most popular and commonly-used catches at your disposal ready to fix and repair doors and cupboards on the go.
EACH SET CONTAINS A RANGE OF USEFUL DOOR ACCESSORIES ? Ideal for keeping in your tool box or DIY cupboard, your Door Closure Set contains: 4x Door Bolts in the following sizes: 2pcs 50mm×25mm and 2pcs 75mmx25mm. 4x Adjustable Double-Ball Door Catch in size: 60x10x11mm. 4x Roller Door Catch in size: 32x30x14mm. 4x White Magnetic Door Catch in size: 45 x14x14mm. Plus 80x screws in size: 3x16mm.
THE PERFECT ADDITION TO YOUR TOOLBOX ? No more looking around your garage and at the back of draws hoping to find a spare closure to make a quick door repair. No more wasted trips to the DIY shop just for one fixing. Regardless of whether you?re a professional tradesman or a DIY expert, this convenient assortment of door closures is a great addition to any tool box.
MADE FROM PREMIUM QUALITY MATERIALS ? Each door closure fixing and fitting has been manufactured to our exacting standards of high quality and excellence, ensuring your new fittings will perform at their best and last for years to come.
COMES WITH A HANDY STORAGE BOX ? The durable plastic storage box helps to keep all your door closure fittings in one easy to access place, and is both hinged and partitioned for safe storage and organisation of your fixtures and fittings.
Door Catch Bulk Pack 96pcs - Including Magnetic Door Catches | Double Roller Door Catches | Double Ball Catch | Door Bolts – Tower Bolt – Bolt Lock - Fixing Screws – Metal & Plastic Fittings
£0.00
Available for home delivery (free UK delivery over £20)
FREE returns