Bulk Set of 225x Mixed-Size Solid Premium Birch Wood Dowels – Tapered and Ribbed Wooden Birch Dowels for DIY and Carpentry and Hobbyists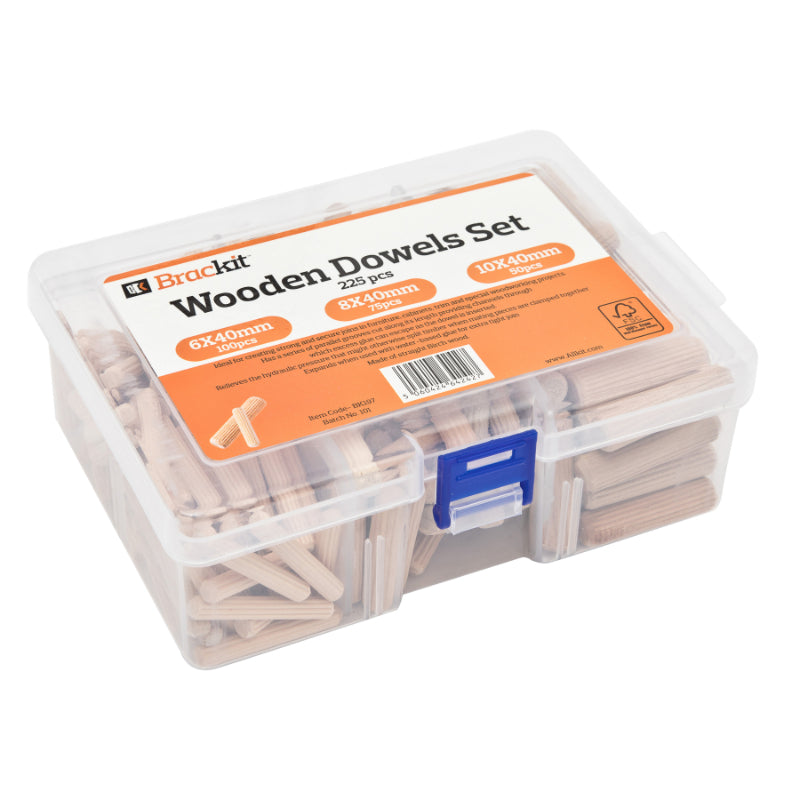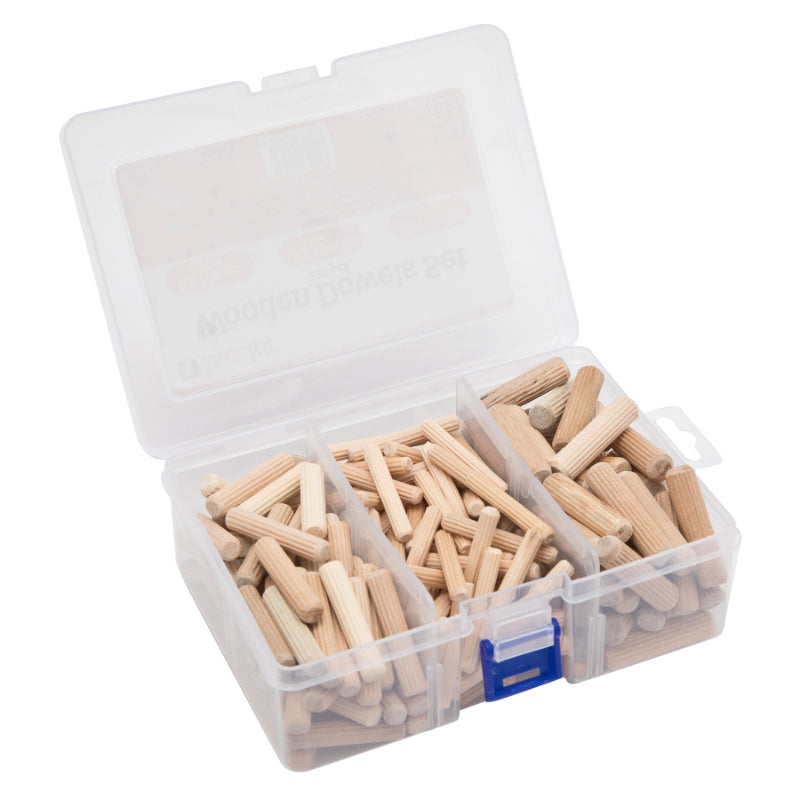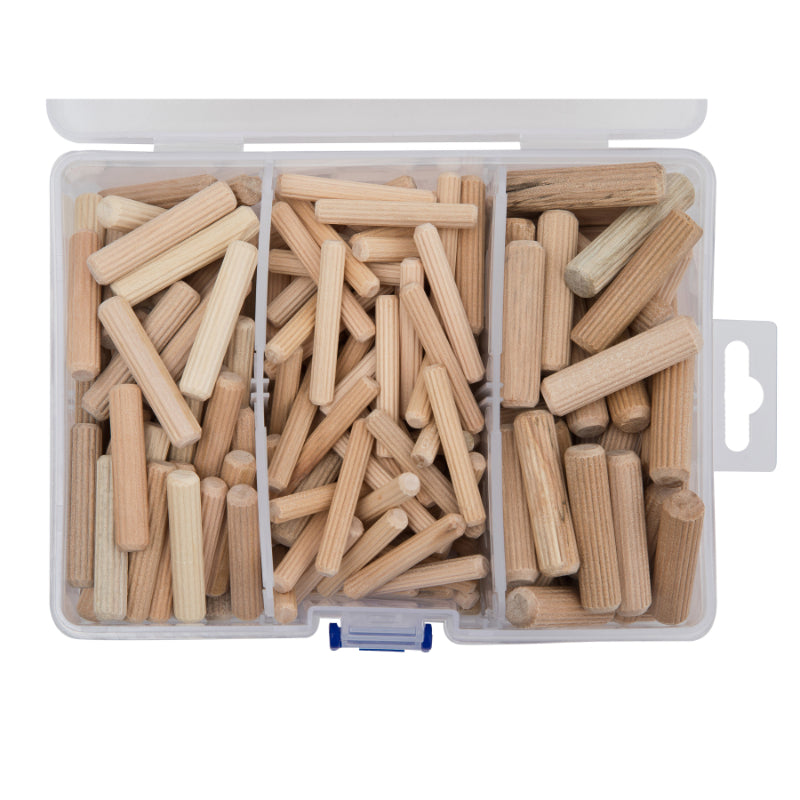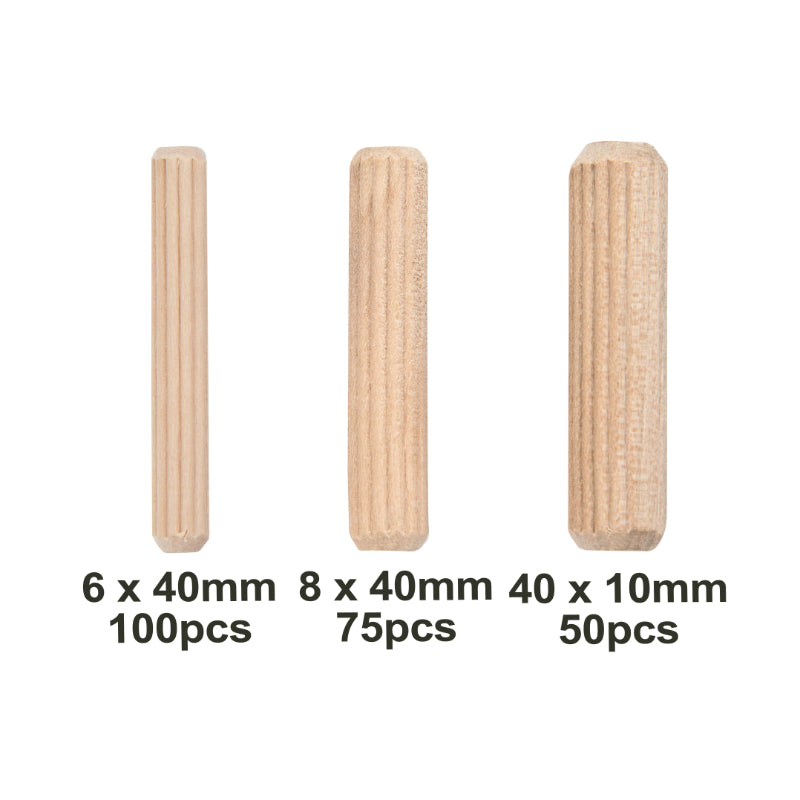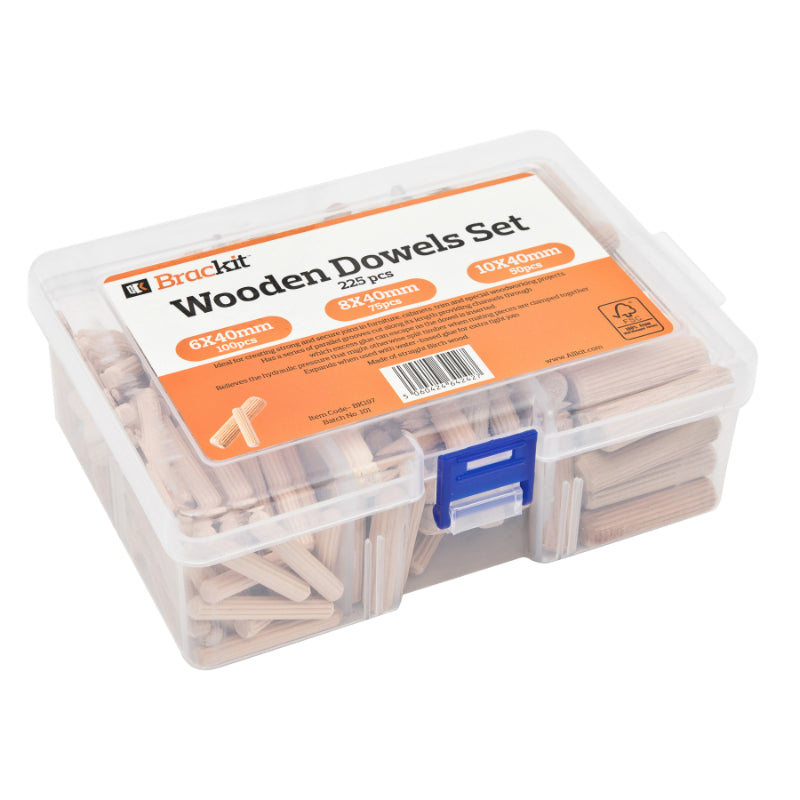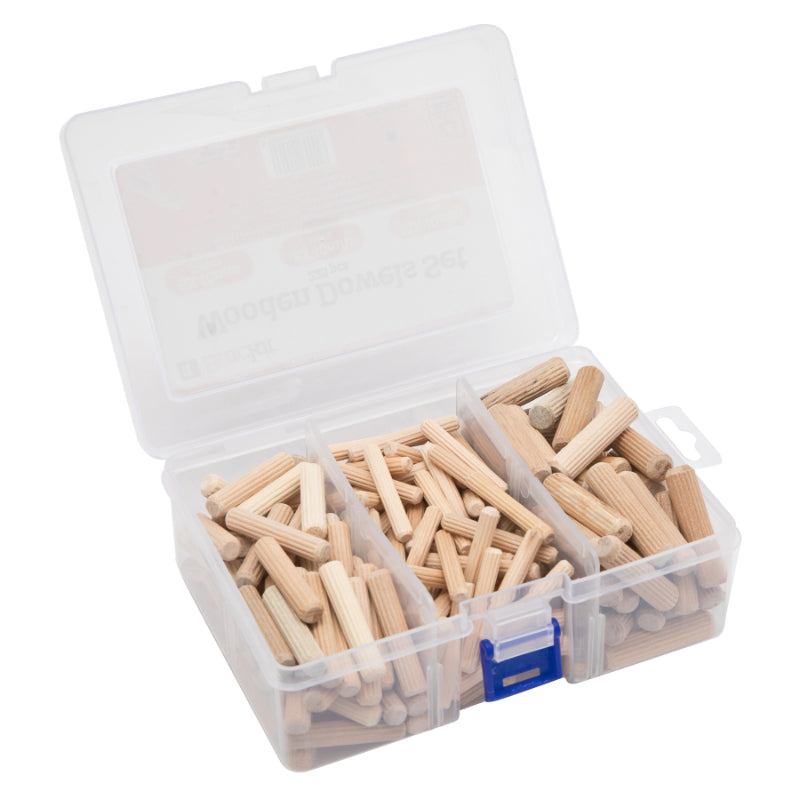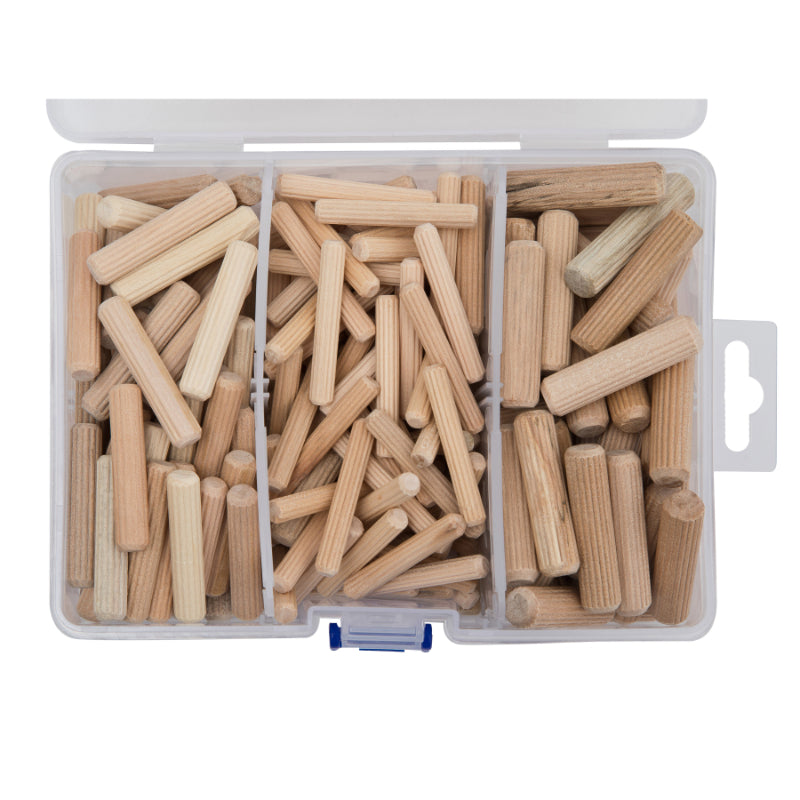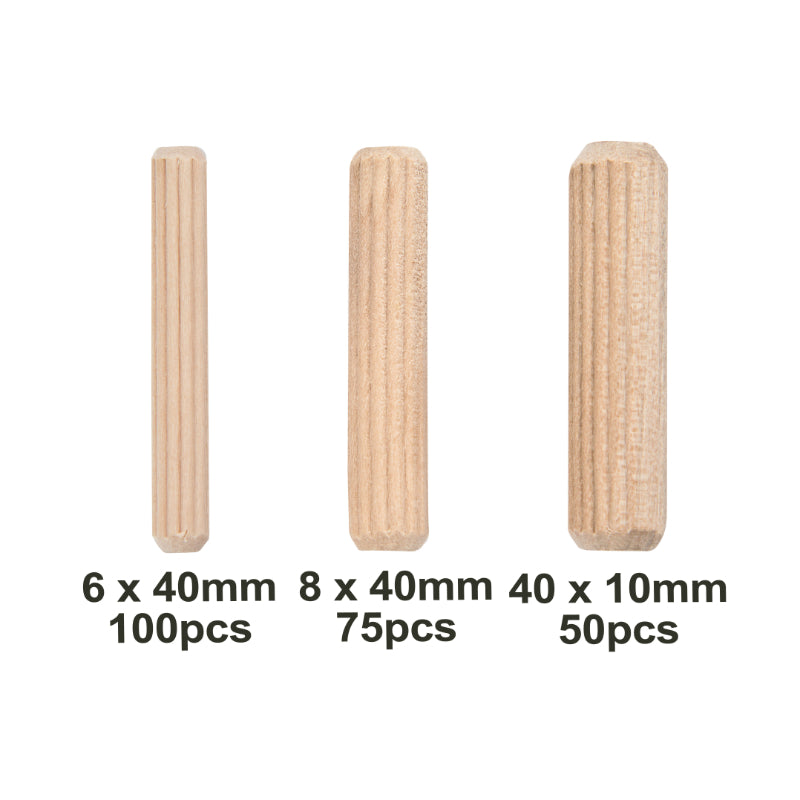 PREMIUM-GRADE SOLID BIRCH WOOD DOWELS BULK PACK ? This large 225pc set of wooden dowels is made from premium solid birch wood to ensure maximum strength and support is offered and achieved with each use. We only use the best birch wood to create our dowels which offer the highest levels of performance for our demanding customers.
RIBBED AND TAPERED DESIGN FOR EASE OF USE ? Each dowel is carefully ribbed and tapered during production to standardise the size and fit during use. Some lesser quality dowels can vary in quality, size, and importantly strength, making them more difficult to use and install securely. Now you do not need to compromise, our dowels offer the best performance and the best price.
3 DIFFERENT SIZES FOR MAXIMUM VERSATILITY ? Each bulk pack of 225 solid birch dowels is provided in 3 different commonly-used sizes to help ensure you?ve got a good supply of wooden dowels at your disposal when you need it most. Each pack contains: 100pcs of 6MM x 40MM, 75pcs of 8MM x 40MM, and 50pcs of 10MM x 40MM.
PROVIDED IN STORAGE BOX WITH SIZE DIVIDERS ? We know small wooden dowels can often be difficult to store, which is why we provide them in their own handy securely-sealed storage box. In addition to this, the storage box is segmented with dividers keeping each of the three sizes separate for ease of access.
GREAT FOR A WIDE RANGE OF USES ? Our premium-quality solid birch wood dowels are perfect for a number of uses and great to have available in your tool box. They are extremely popular with carpenters, furniture builders, DIYers, Hobbyists, and are highly useful even just to keep as spares in case any pieces of furniture or wooden frames break and need attention.
Bulk Set of 225x Mixed-Size Solid Premium Birch Wood Dowels – Tapered and Ribbed Wooden Birch Dowels for DIY and Carpentry and Hobbyists
£0.00
Available for home delivery (free UK delivery over £20)
FREE returns