Brackit Insulated Vinyl Electrical 7 Color Coding PVC Tape, Black, Yellow, Yellow/Blue Stripe, White, Red, Green, Blue, 17MM x 15M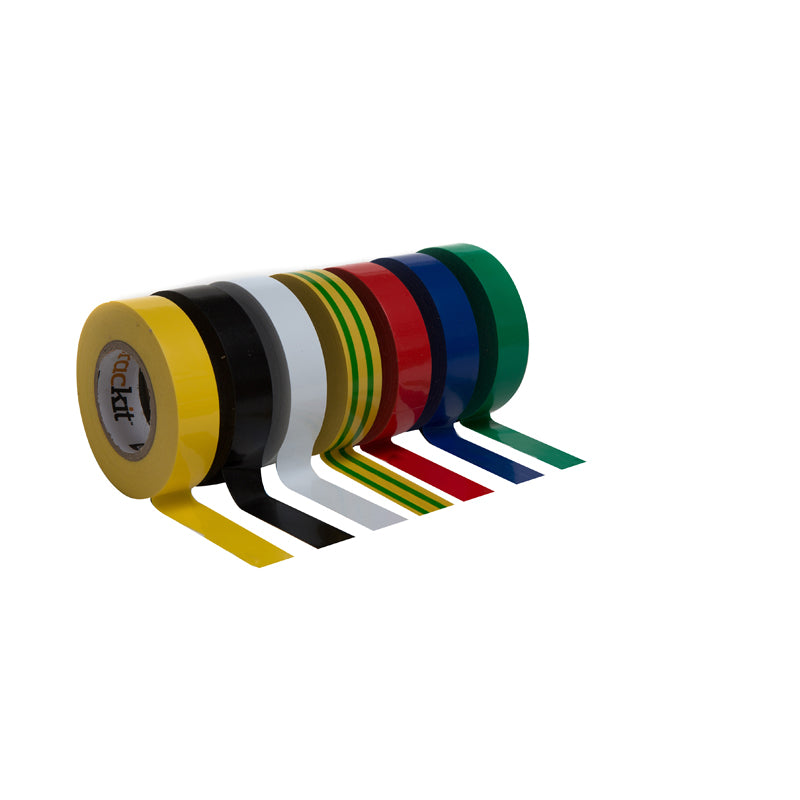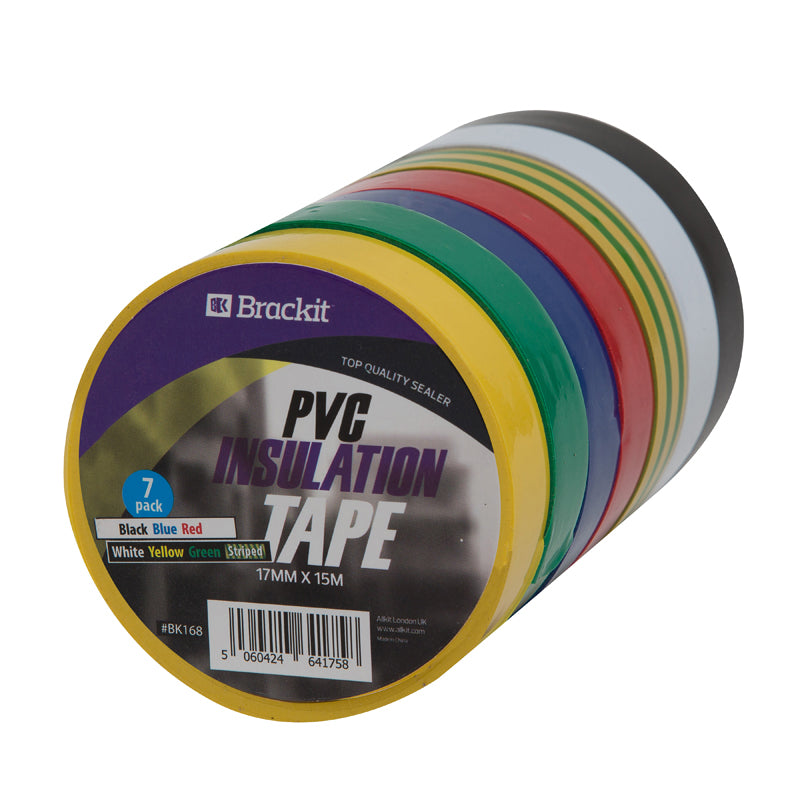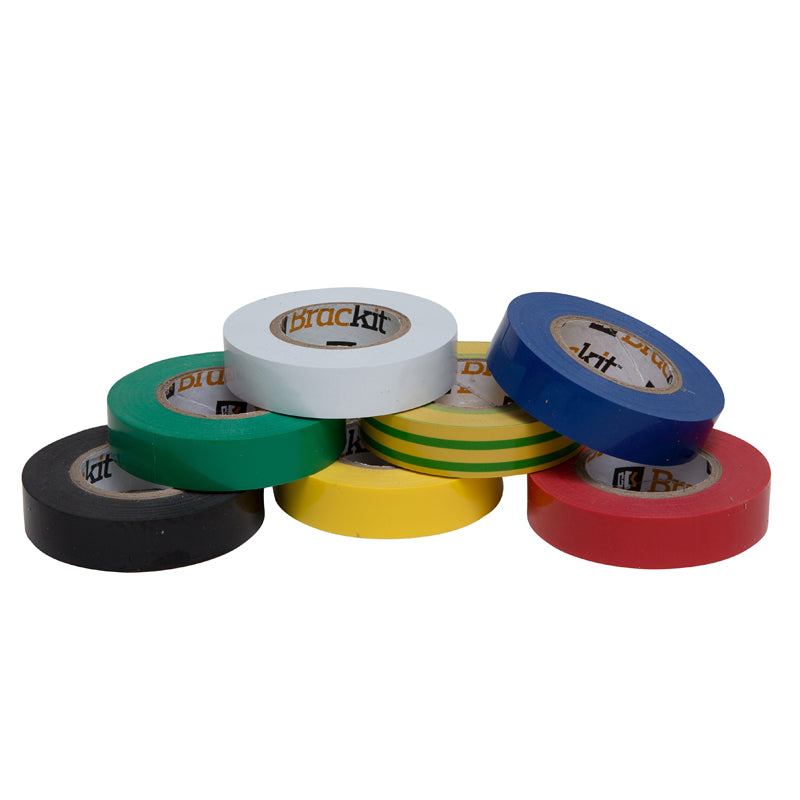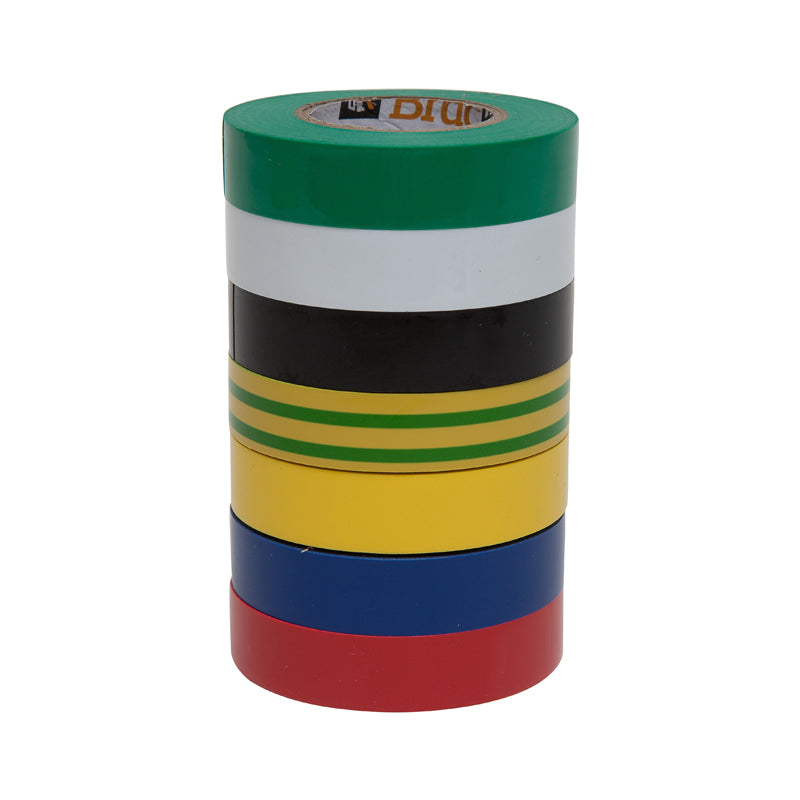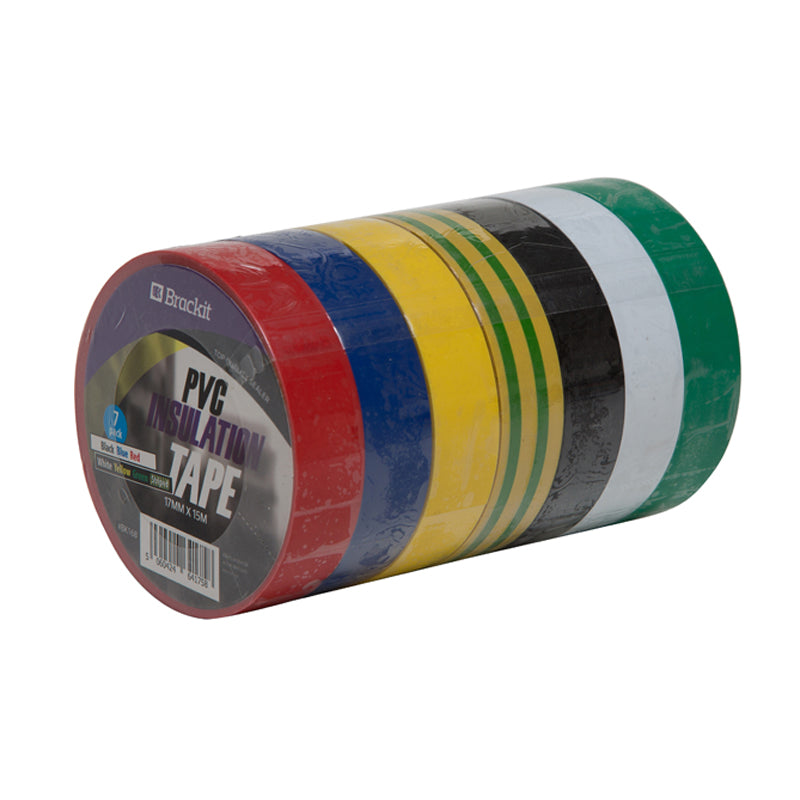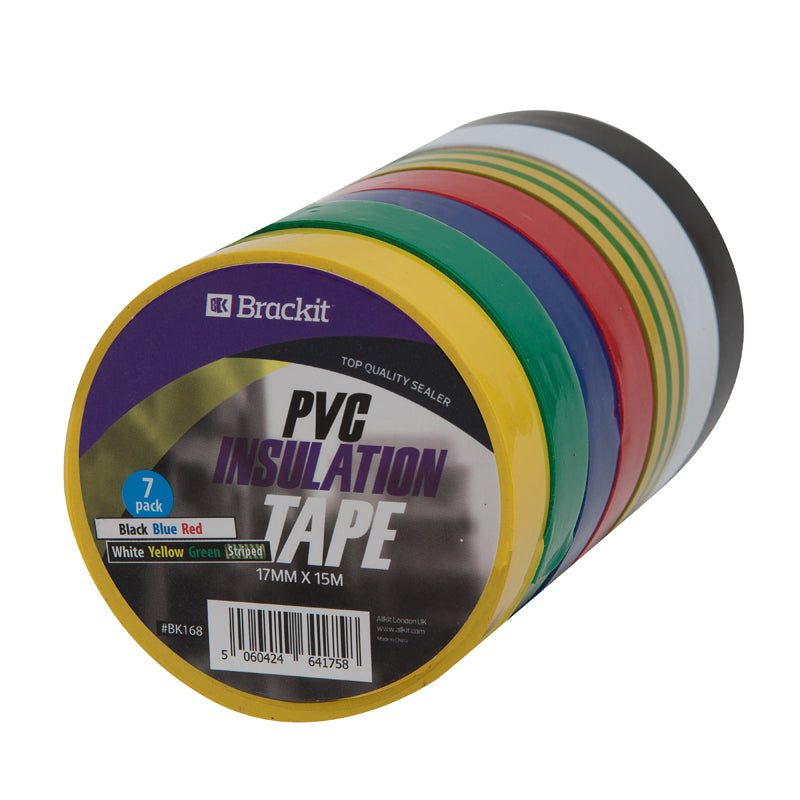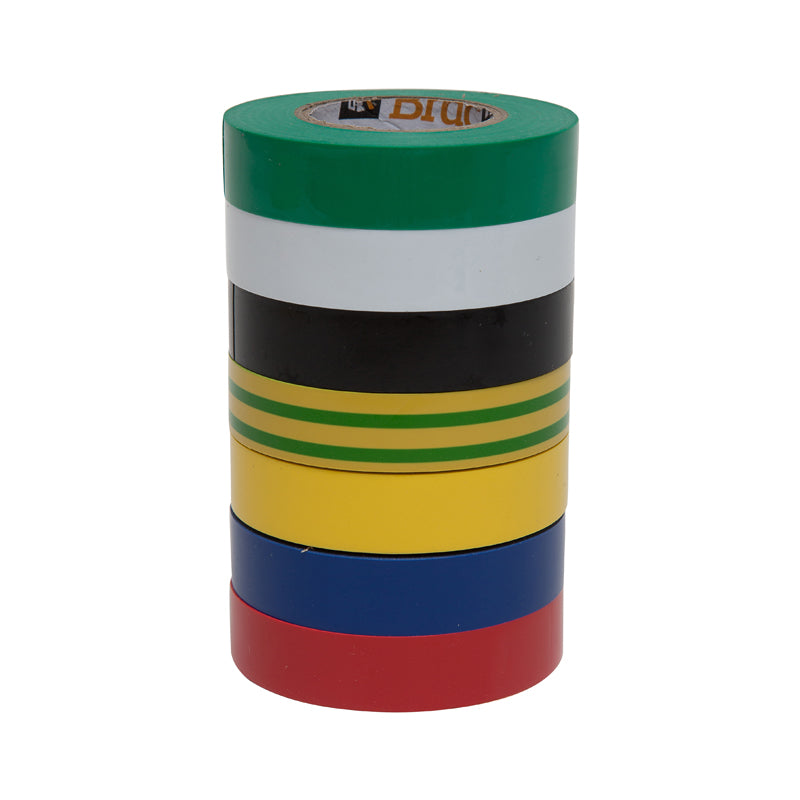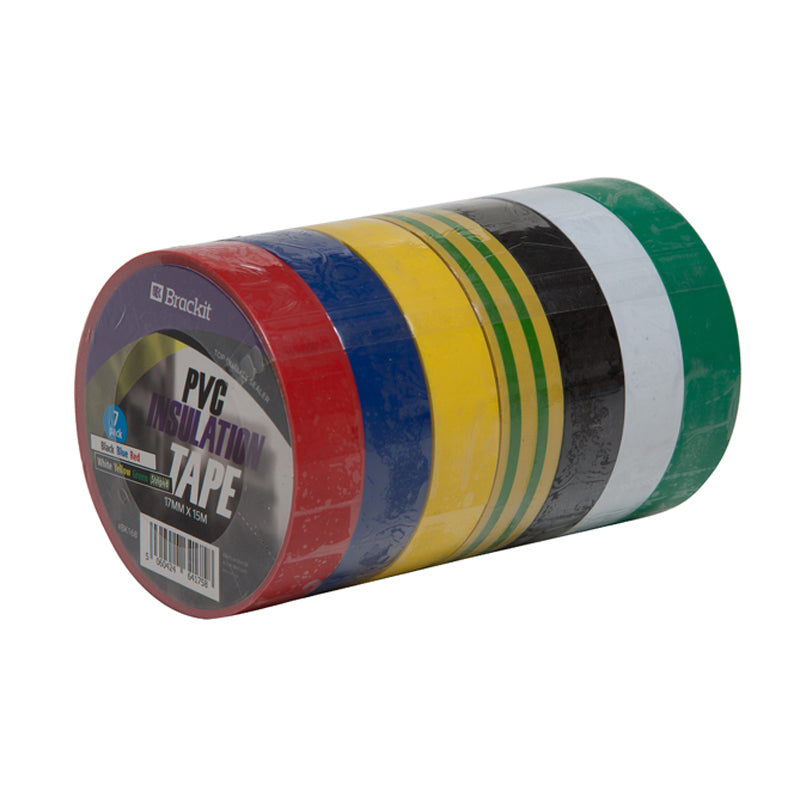 BRACKIT PVC ELECTRICAL TAPE: This high-quality insulation tape grips instantly no matter what the temperature may be. It is excellent for coding cables and quick identification of electrical circuits.
STRONG ADHESIVE: This tape has a strong film acting with less stretch and is resistant to tear and punctures.
MORE FOR YOUR MONEY: A superb savings with seven rolls in the pack and includes the colours black, blue, yellow, white, red, green.
PERFECT FOR ALL YOUR ELECTRICAL NEEDS: Perfect for your professional or do it yourself jobs with excellent adhesive material and a sticky resin.
SUGGESTED USES: Includes repairing spliced wires, wire bundling, cable insulation, or just a great every day tape to have around the house!
Brackit Insulated Vinyl Electrical 7 Color Coding PVC Tape, Black, Yellow, Yellow/Blue Stripe, White, Red, Green, Blue, 17MM x 15M
£0.00
Available for home delivery (free UK delivery over £20)
FREE returns