Brackit 15M x 48mm Colored Duct Tape Variety Pack| Set of 7 Duct Tape Rolls (Navy Blue, White, Gray, Red, Yellow, Green & Black) | Duct Tape Multi Pack for Arts & Crafts, DIY Projects, Signage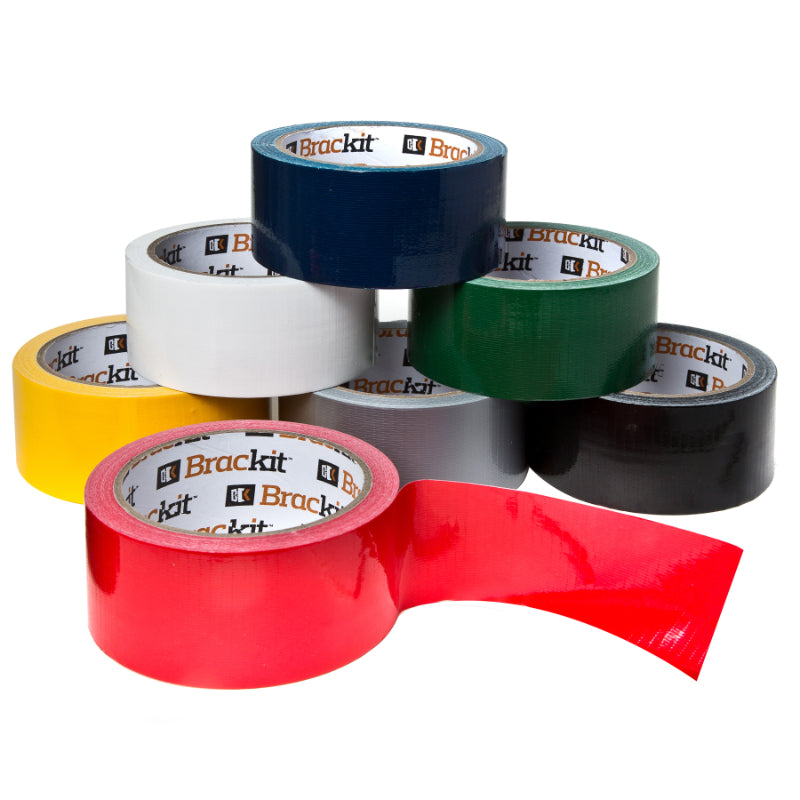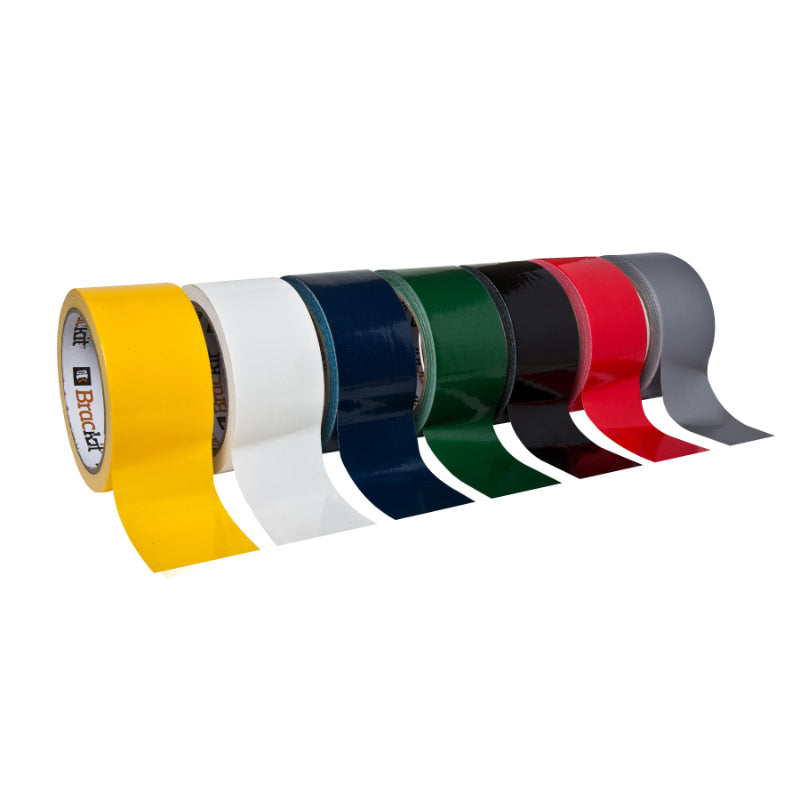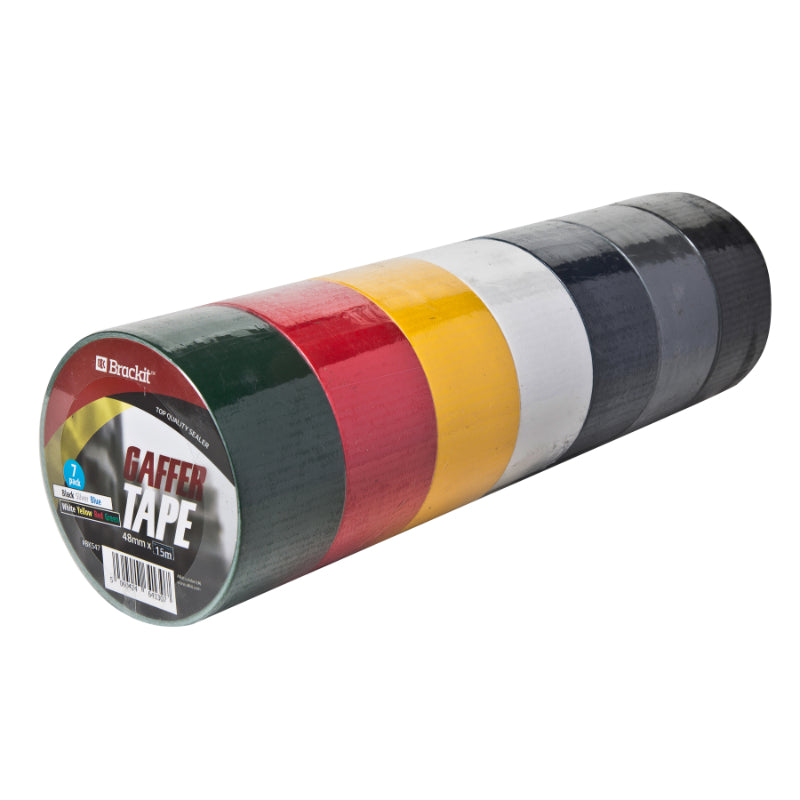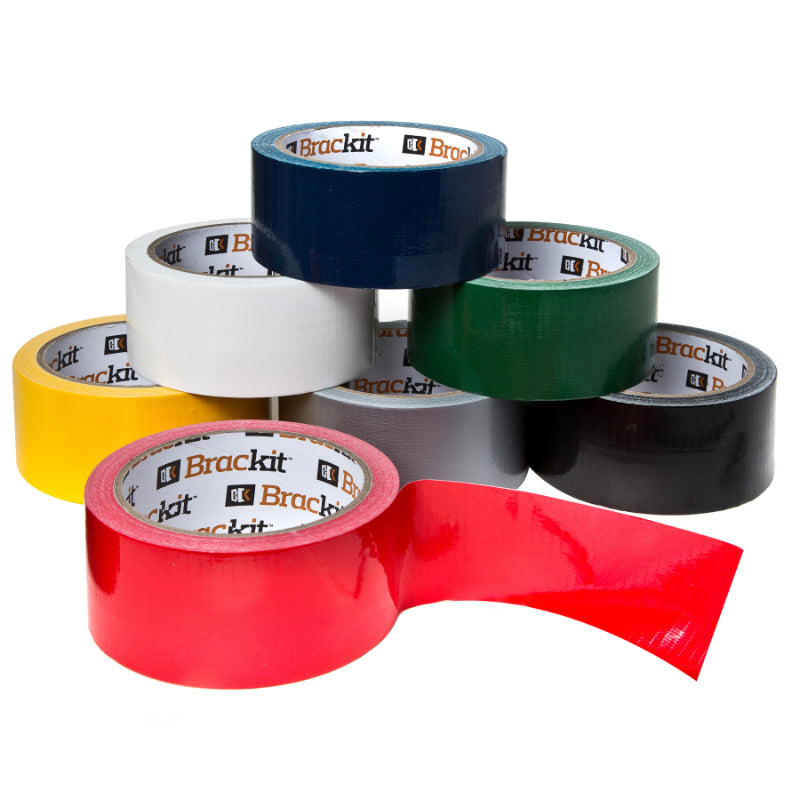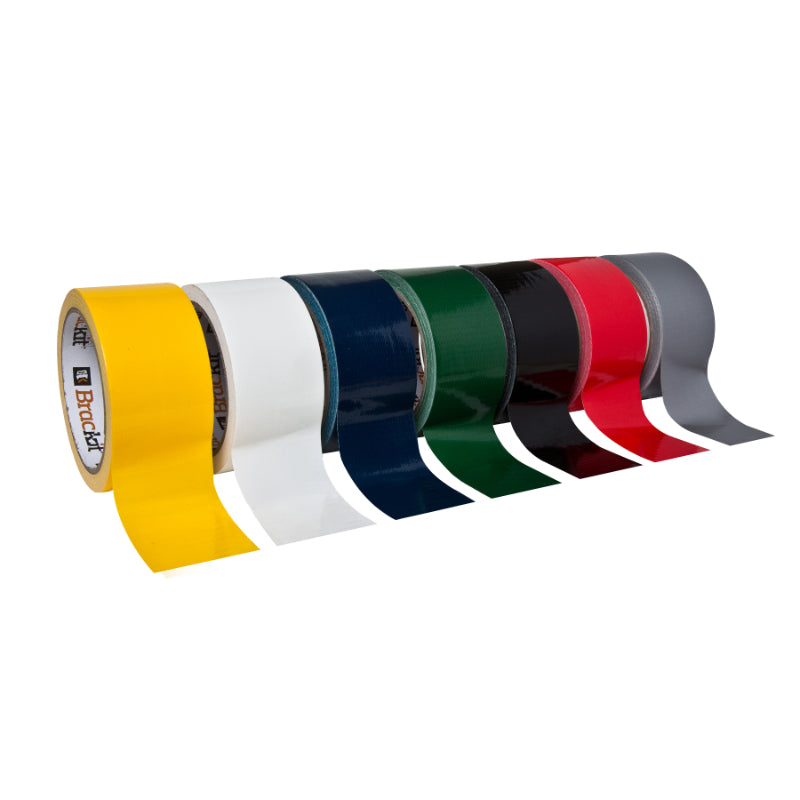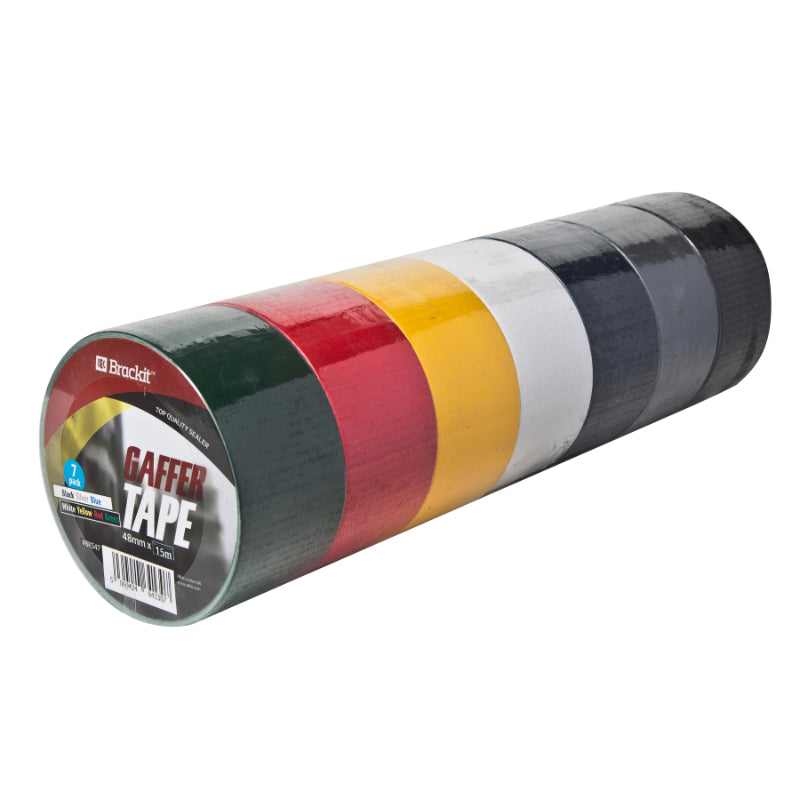 BEST DUCT TAPE LOT: We have compiled our duct tape set so you don't have to search around to build your colorful collection. The colorful tape set is economical for all budgets!
ASSORTED COLORS: Each duct tape assortment by Brackit includes 7 duct tape colors for general use. (Navy Blue, Solid White, Silvery Gray, Red, Yellow, Green & Black) No other duct tape kit compares!
STRONG & DURABLE: Team Brackit is committed to providing the strongest, sturdiest, longest lasting multicolored duct tape around. It sticks and holds until you remove it.
15M DUCT TAPE ROLLS: A single roll of our colored tape offers a total length of 15 meters, so you should have plenty to meet your decorating, crafting or sign making needs.
SUGGESTED TAPE USES: Use the gray duct tape for industrial purposes, use the red tape for caution signage, use the yellow tape for safety projects, use the white duct tape for labeling, use the black duct tape for repairs, etc.
Brackit 15M x 48mm Colored Duct Tape Variety Pack| Set of 7 Duct Tape Rolls (Navy Blue, White, Gray, Red, Yellow, Green & Black) | Duct Tape Multi Pack for Arts & Crafts, DIY Projects, Signage
£0.00
Available for home delivery (free UK delivery over £20)
FREE returns
Category: