Brackit Easy Removal White Masking Tape | 10 Masking Tape Rolls Bulk Bundle (24mm x 48m per roll)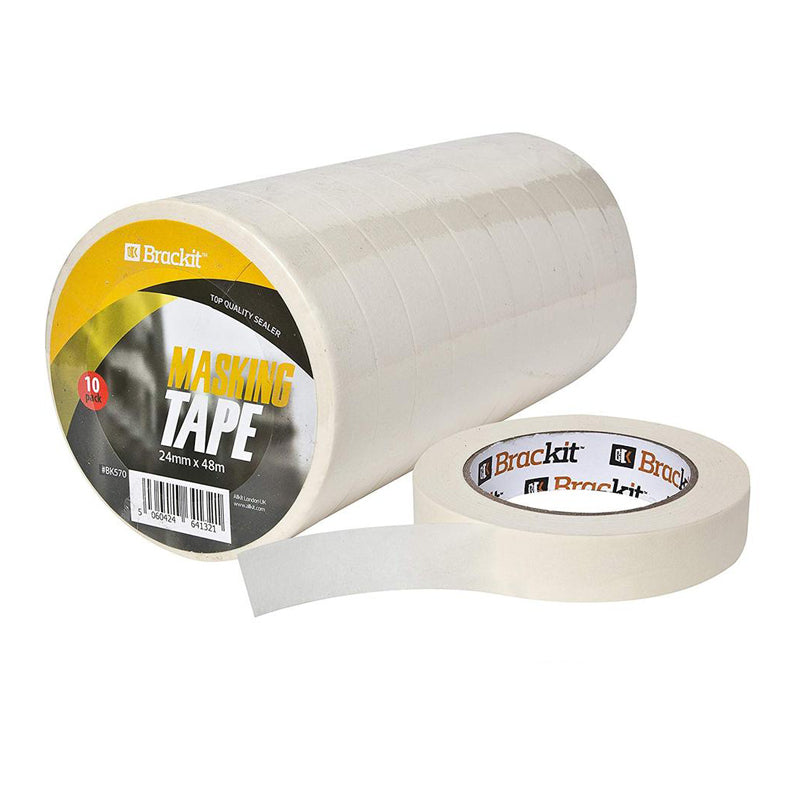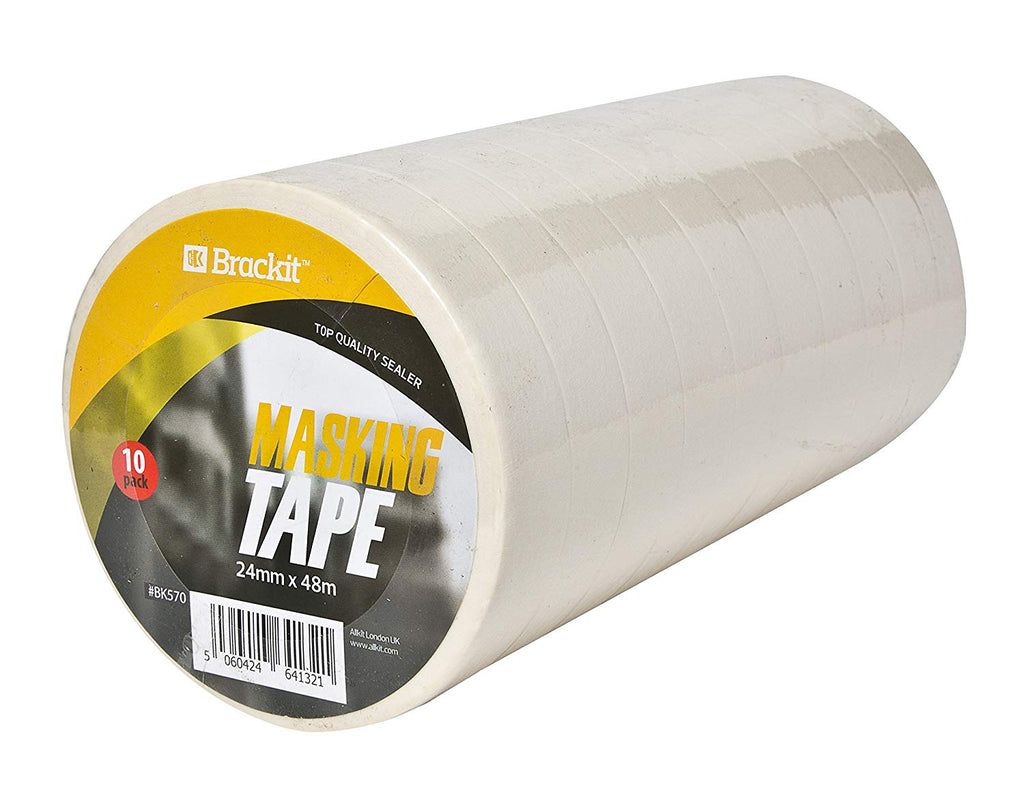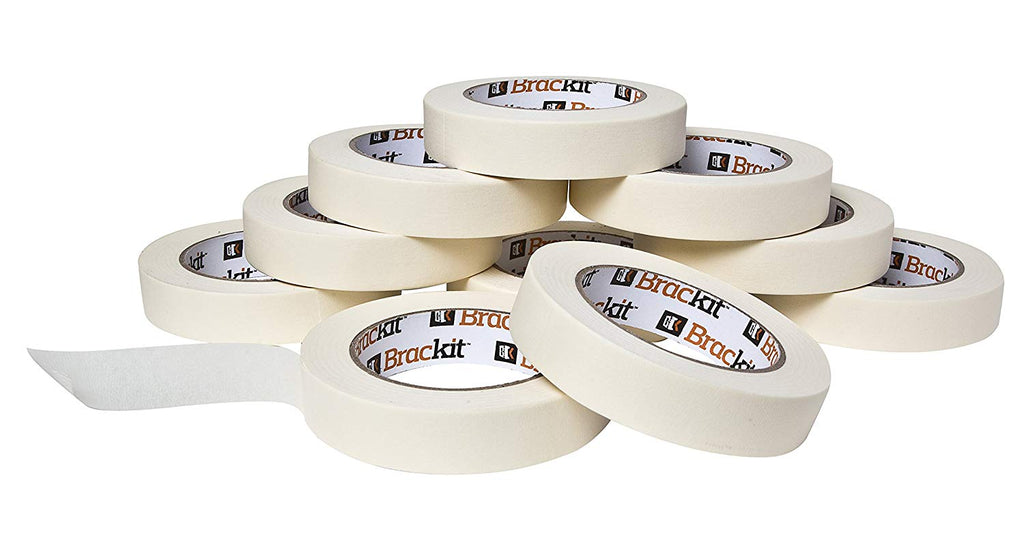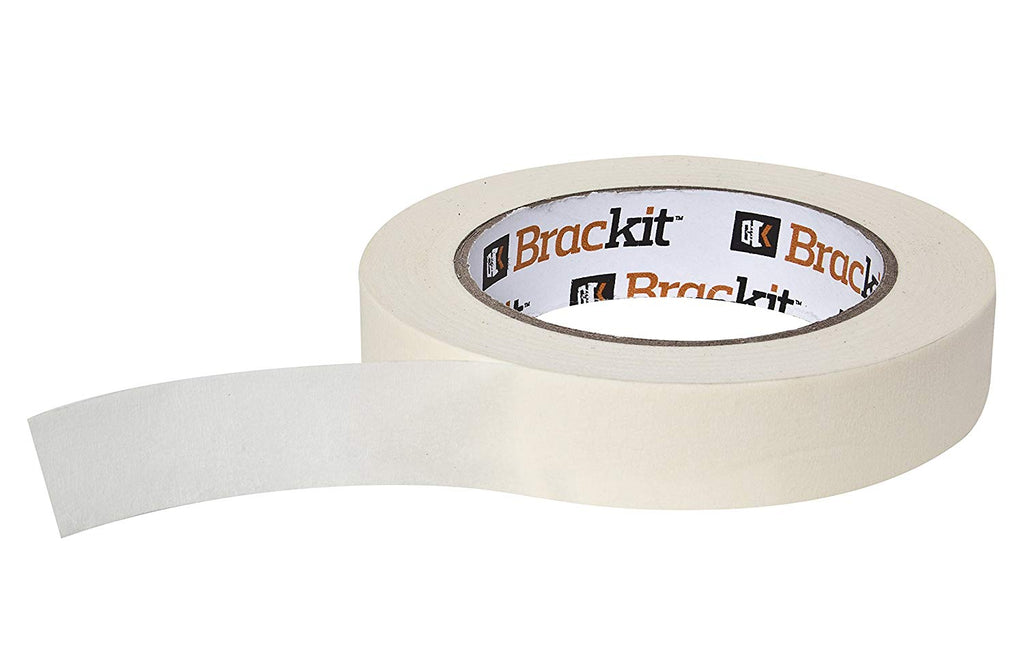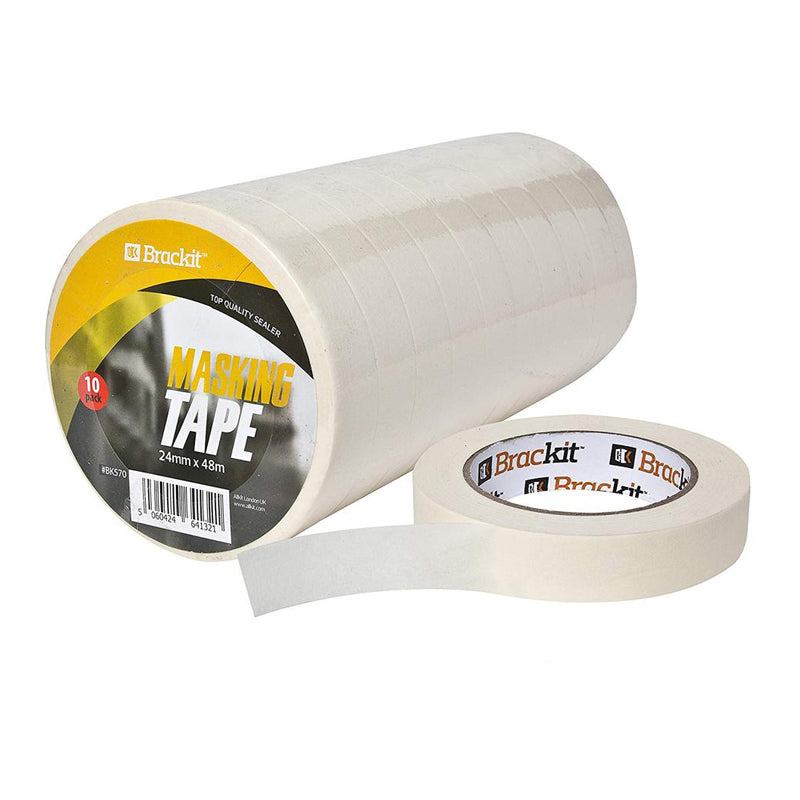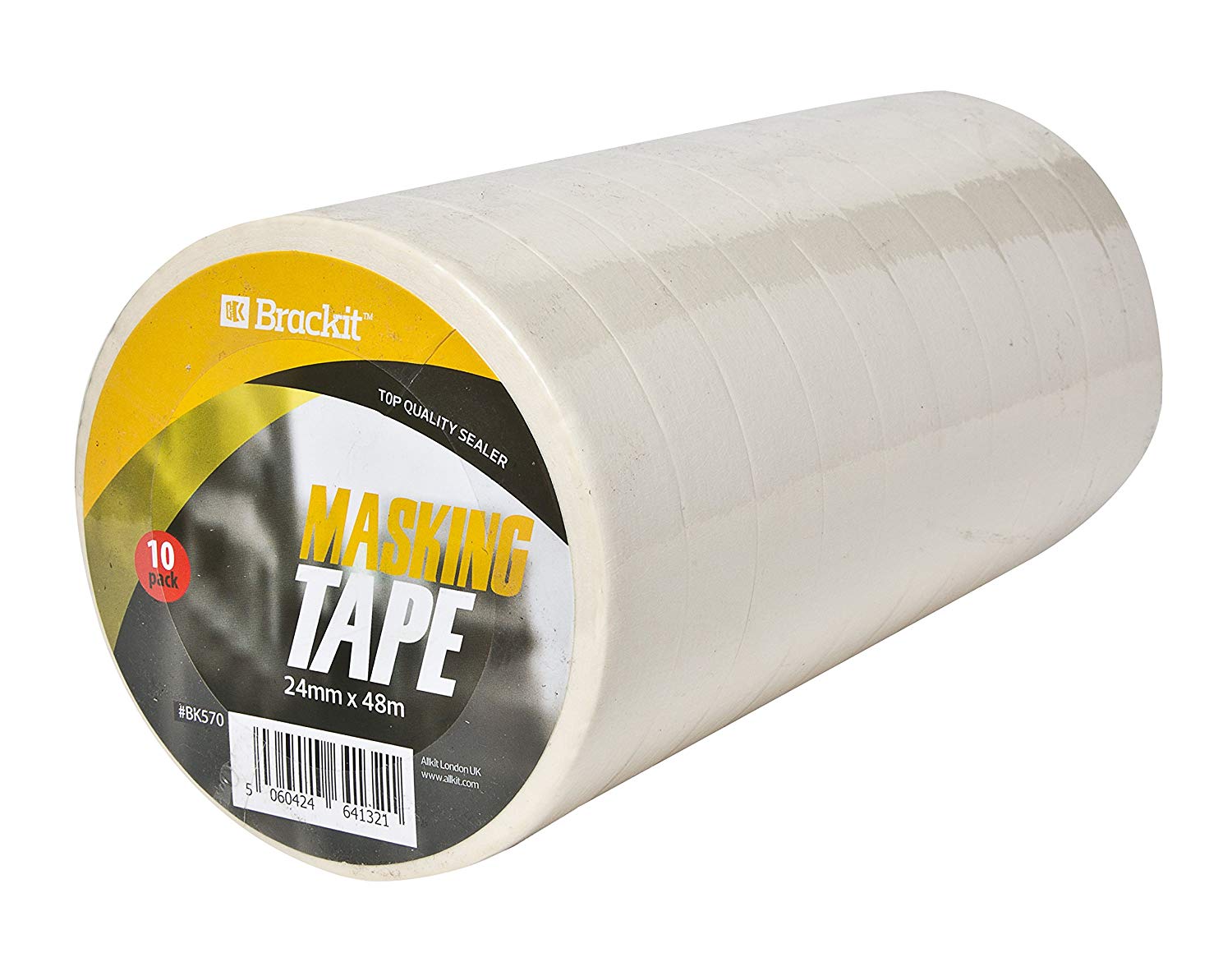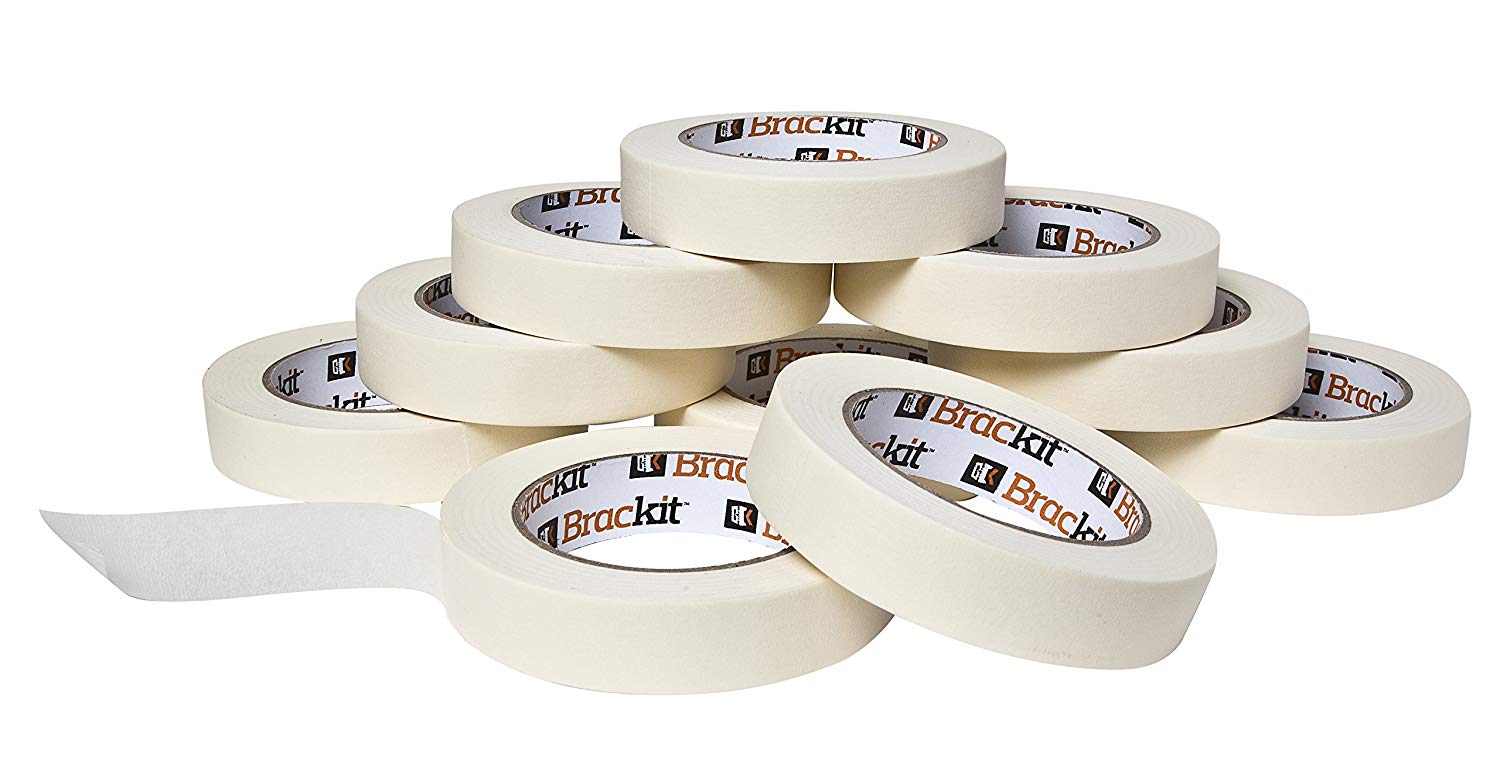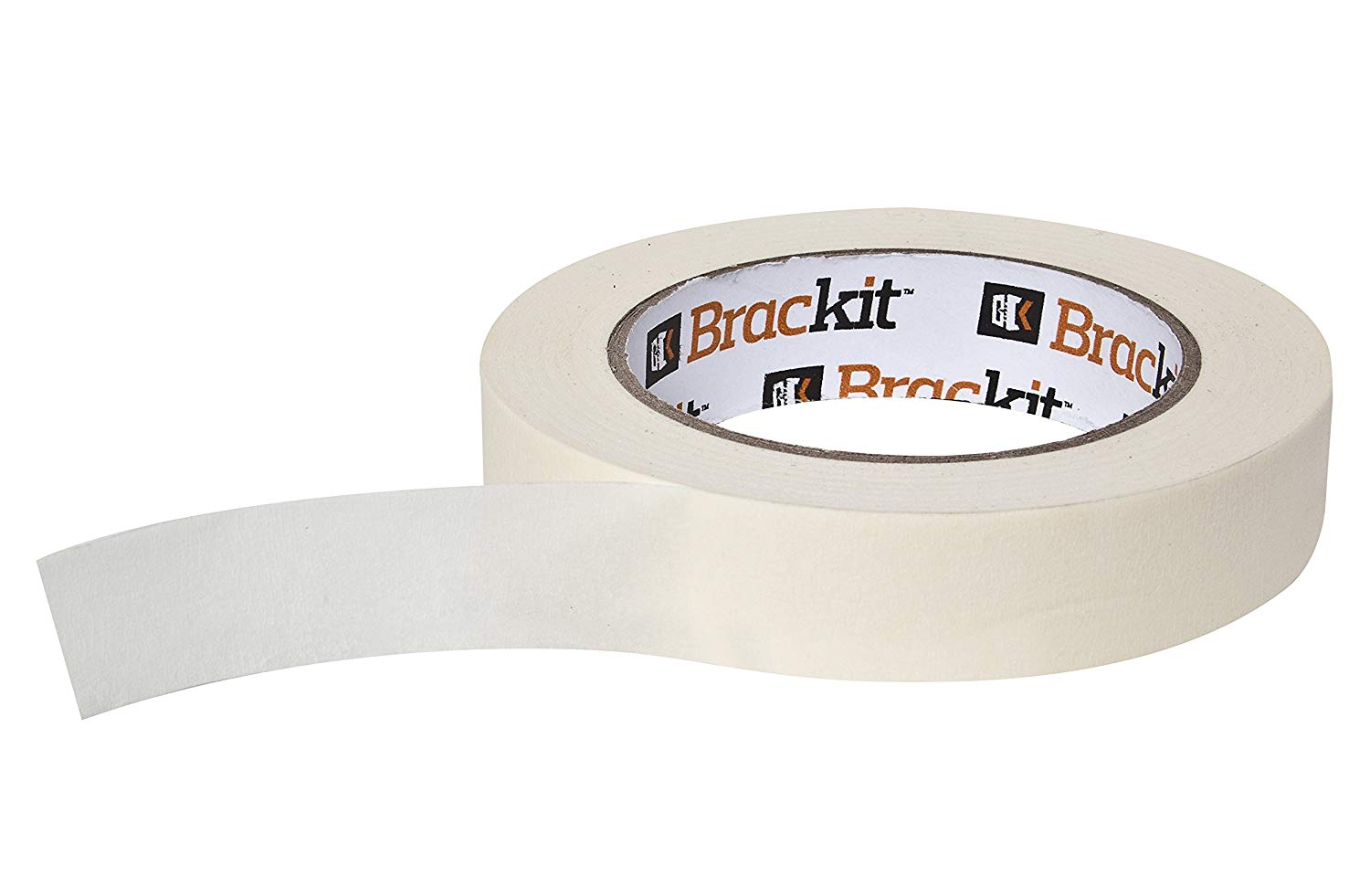 EXTRA WIDE TAPE: Every roll of Brackit no-residue masking tape offers 48m of 24mm wide easy removal masking tape. The standard width makes the tape super strong, seriously sturdy and ultimately dependable.
INCLUDES 10 ROLLS: Each masking tape bundle includes (10) rolls of our heavy duty masking tape. Keep a few tape rolls at home, keep a few in the classroom or keep some in your desk drawer at the office.
SOFT WHITE COLOR: The soft white color of our thick masking tape makes it ideal for all types of DIY home projects, work assignments or arts and crafts, including mural painting, edging, auto detailing, poster making and so much more.
MESS-FREE REMOVAL: Our low adhesion masking tape never leaves behind a sticky residue! This means you can use it safely on your walls, on wooden furniture, on craft boards, on vehicles, etc.
SUGGESTED USES: Use the general purpose masking tape to make masking tape labels, use it as masking tape for painting, use it as industrial masking tape or simply use it as everyday office masking tape.
Brackit Easy Removal White Masking Tape | 10 Masking Tape Rolls Bulk Bundle (24mm x 48m per roll)
£0.00
Available for home delivery (free UK delivery over £20)
FREE returns
Category: