Brackit 780 Pc Chipboard Screw Assortment Kit | Large Value Pack Zinc-Plated, Extra Strength Assorted Wood Screws for Door Hinges, Repairs, Drilling Boards with Clear Top Tool Box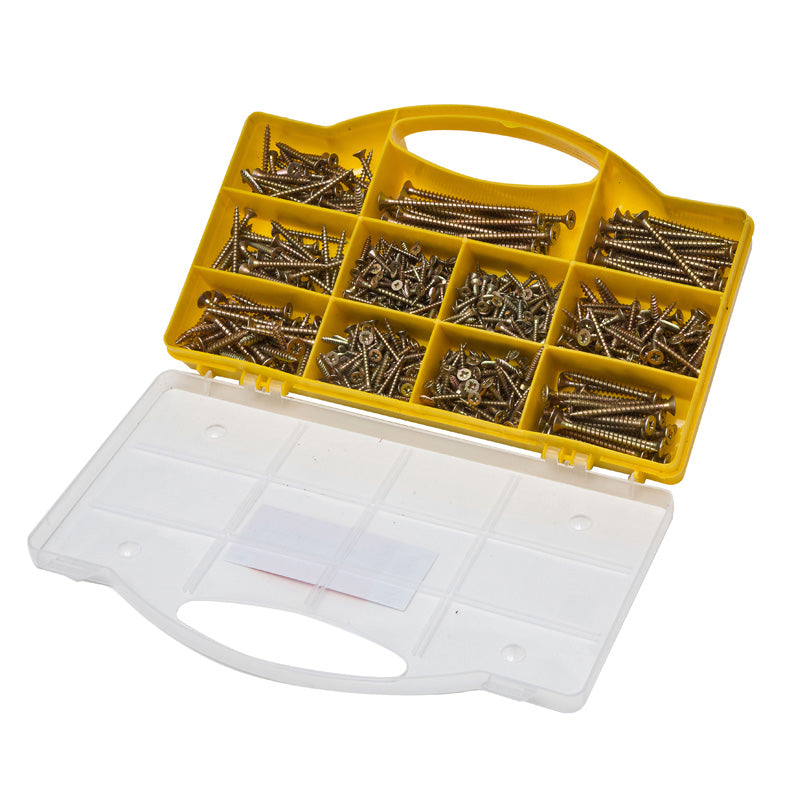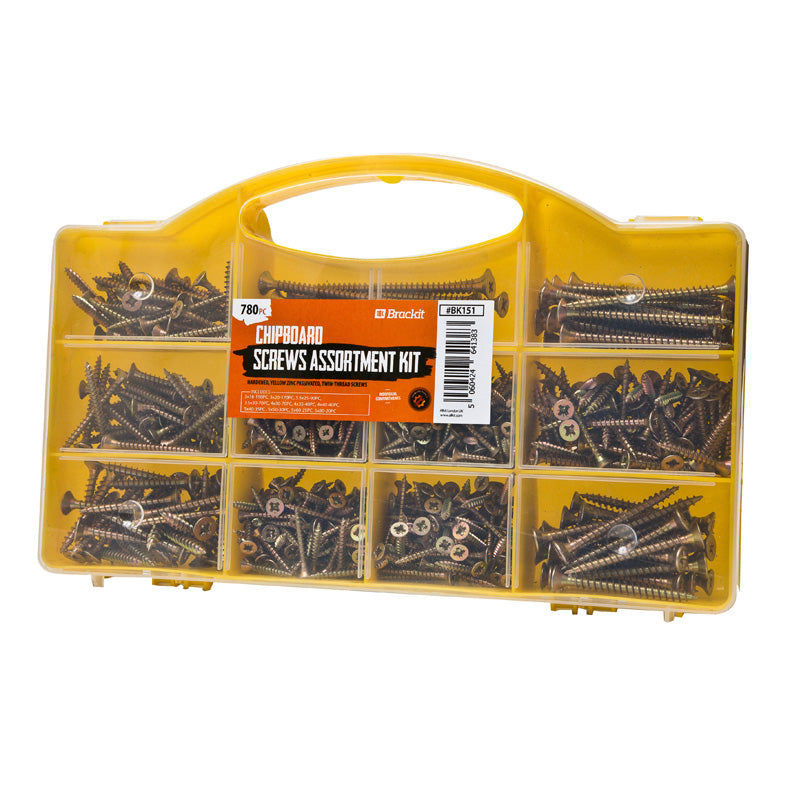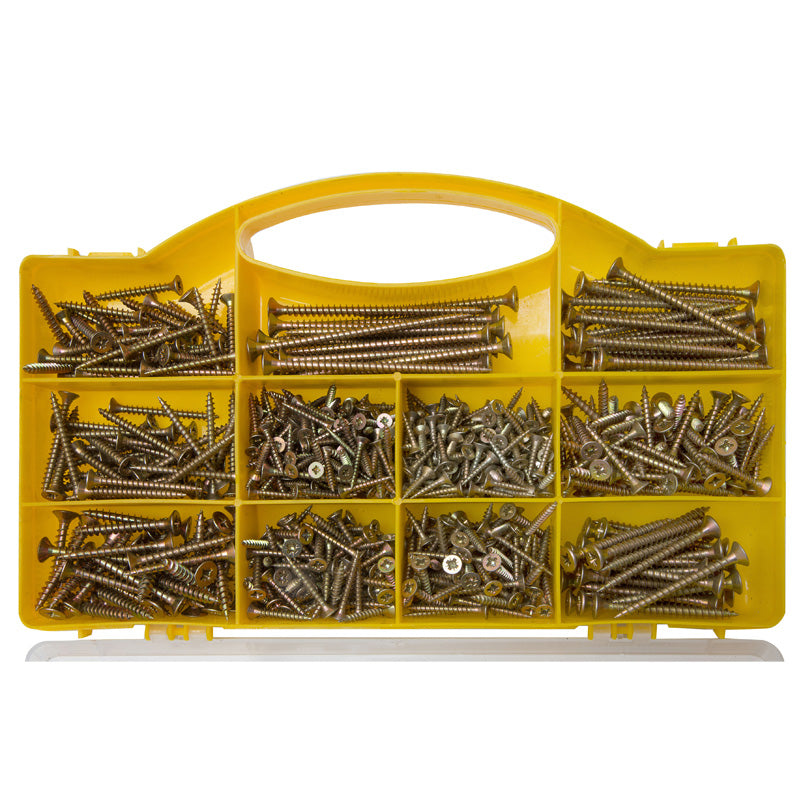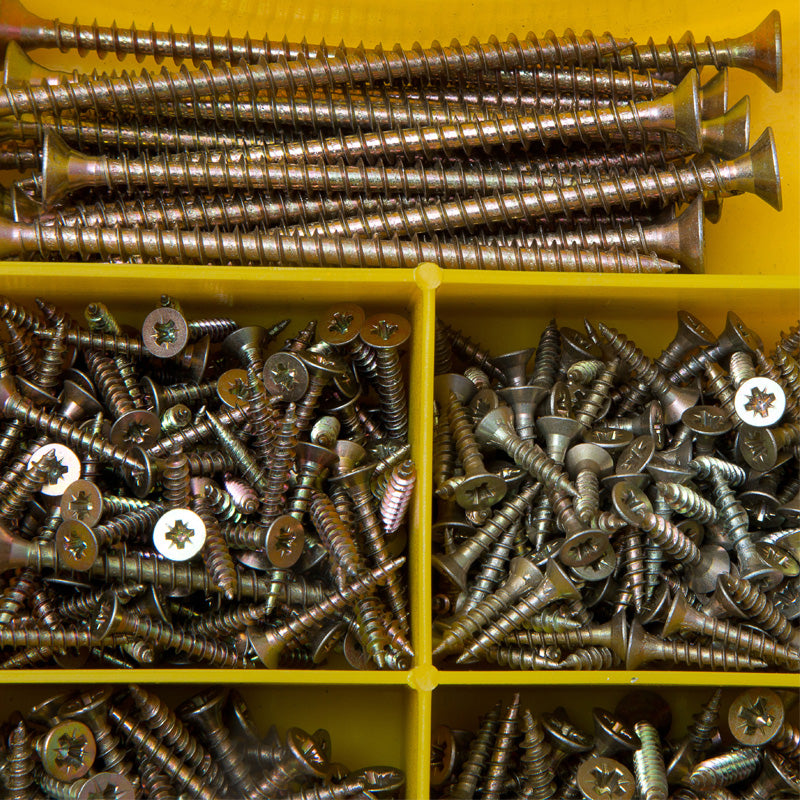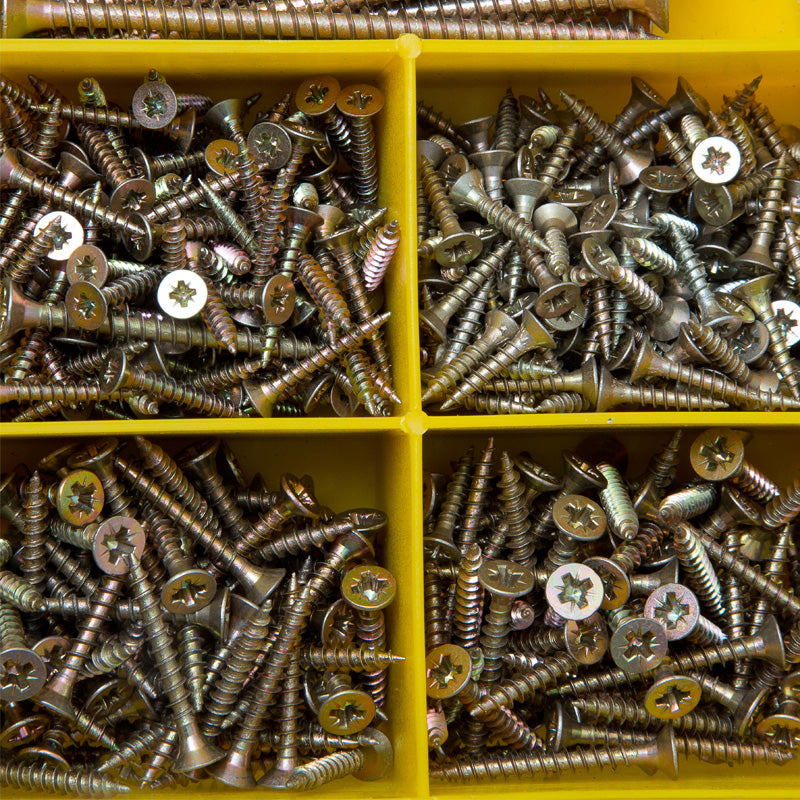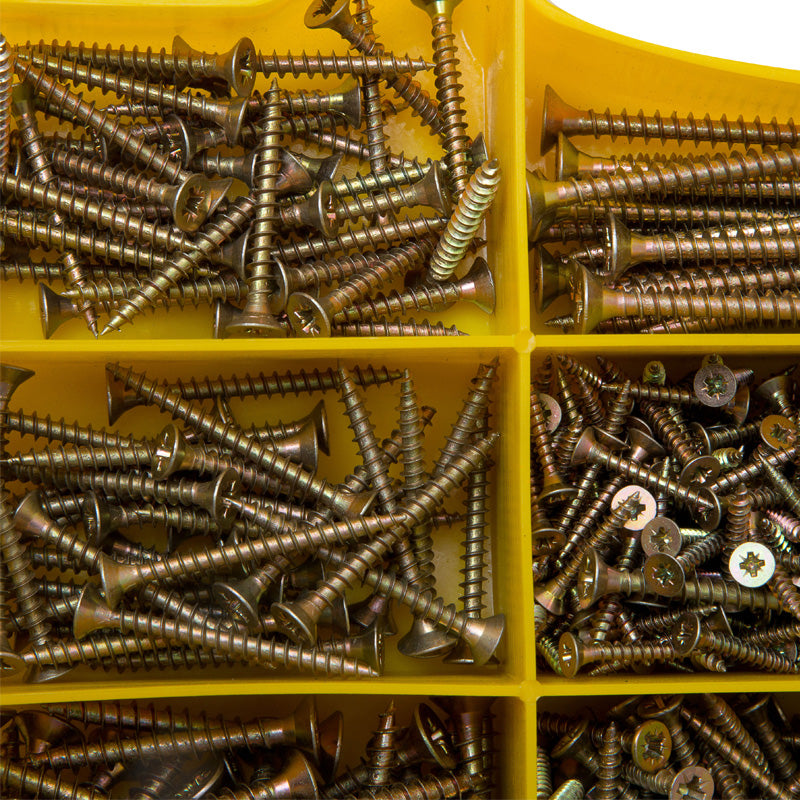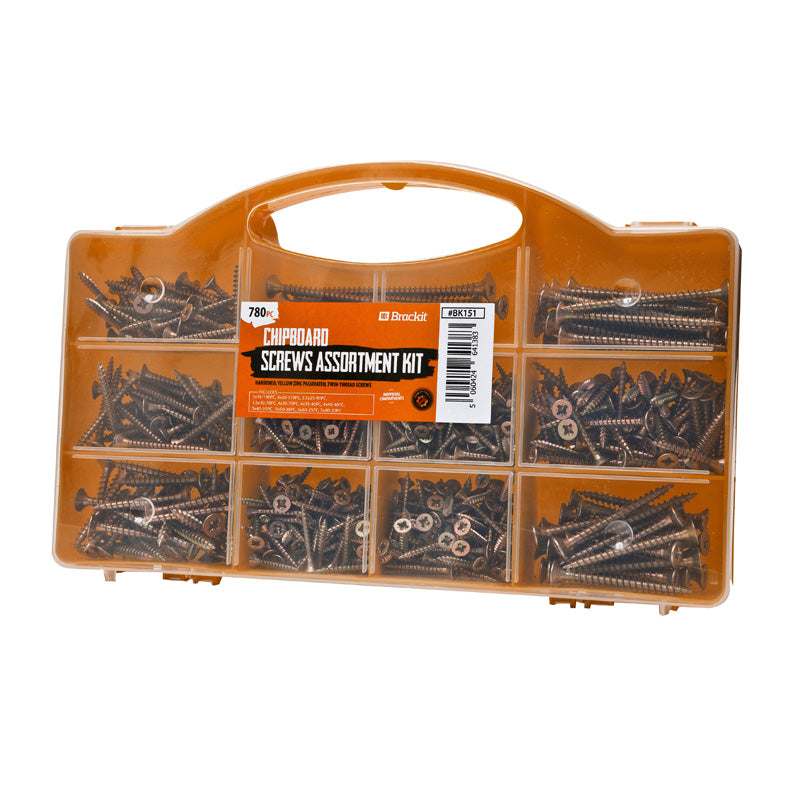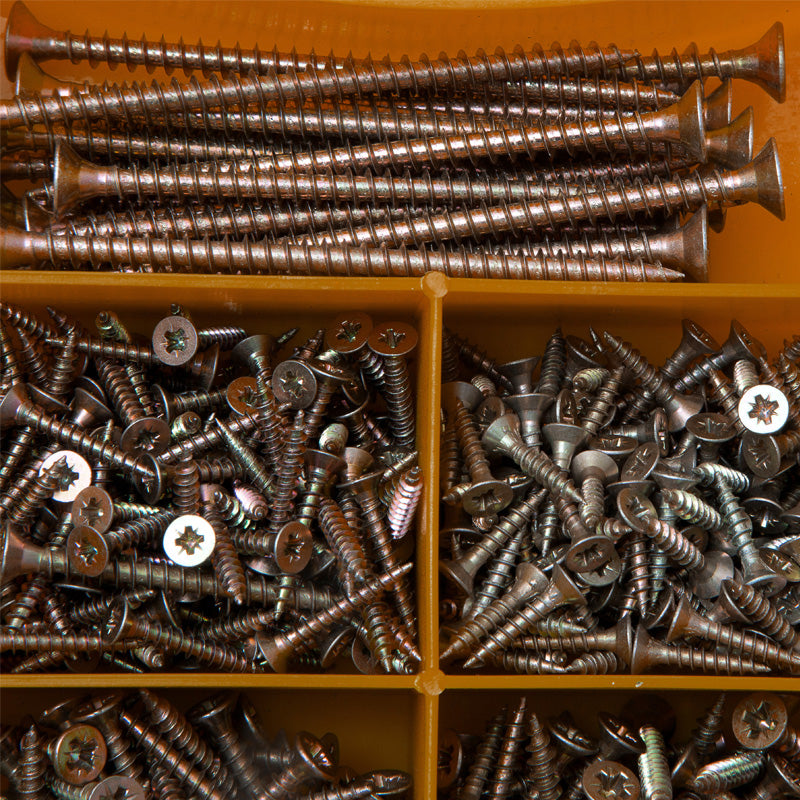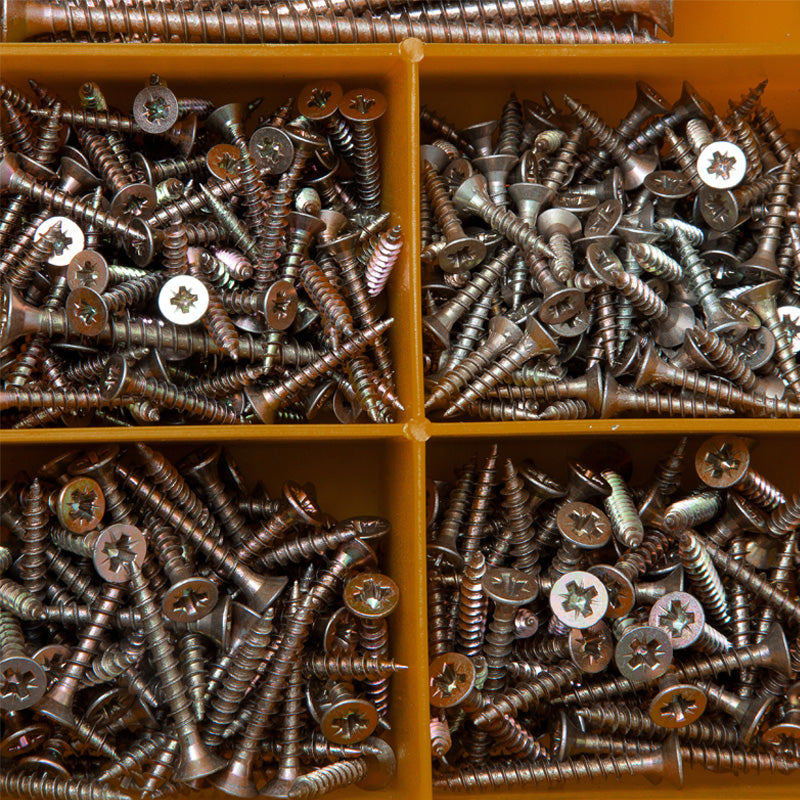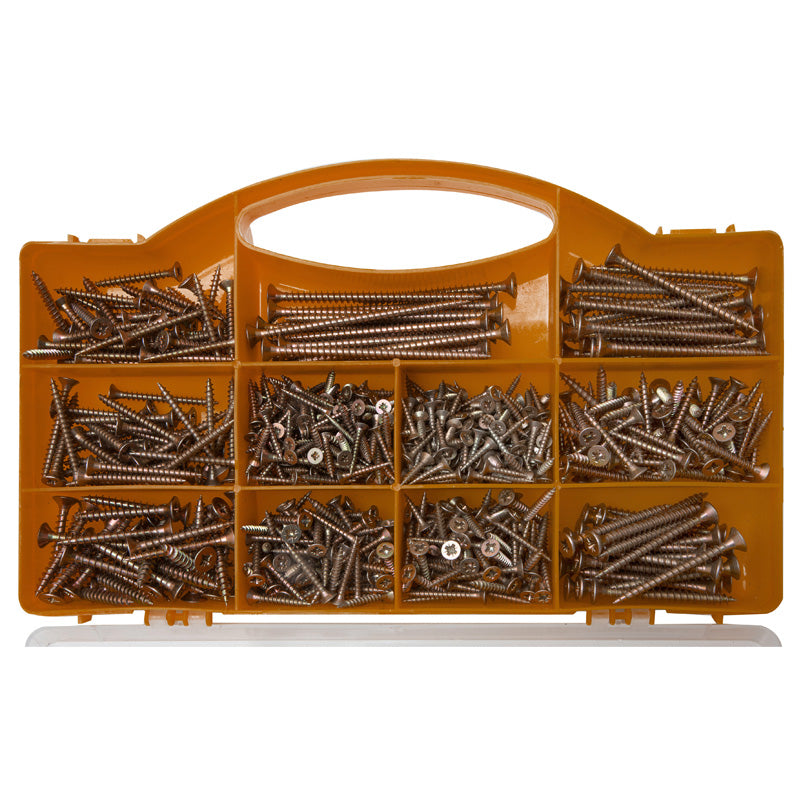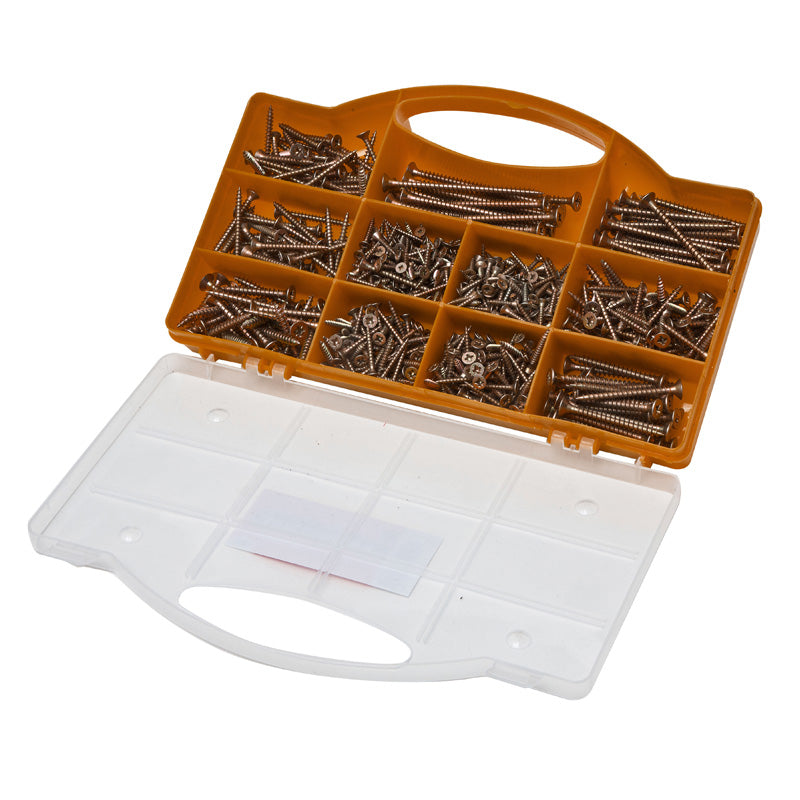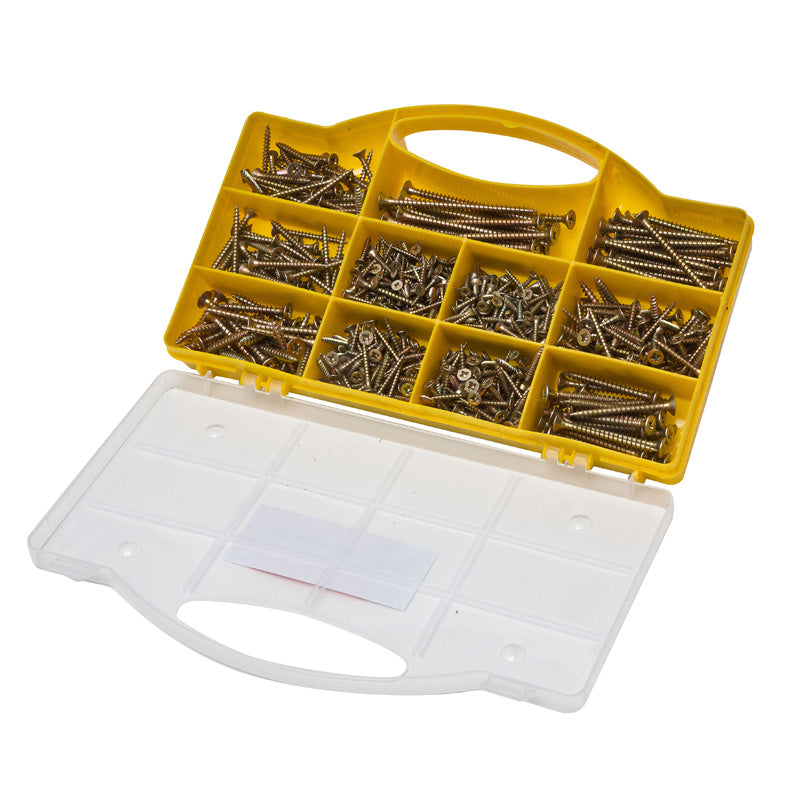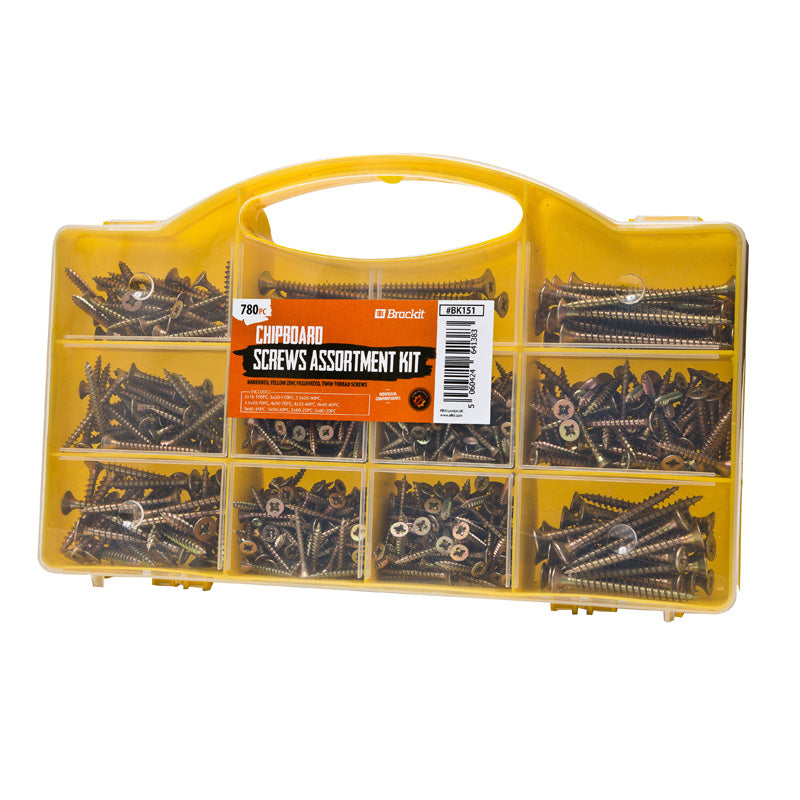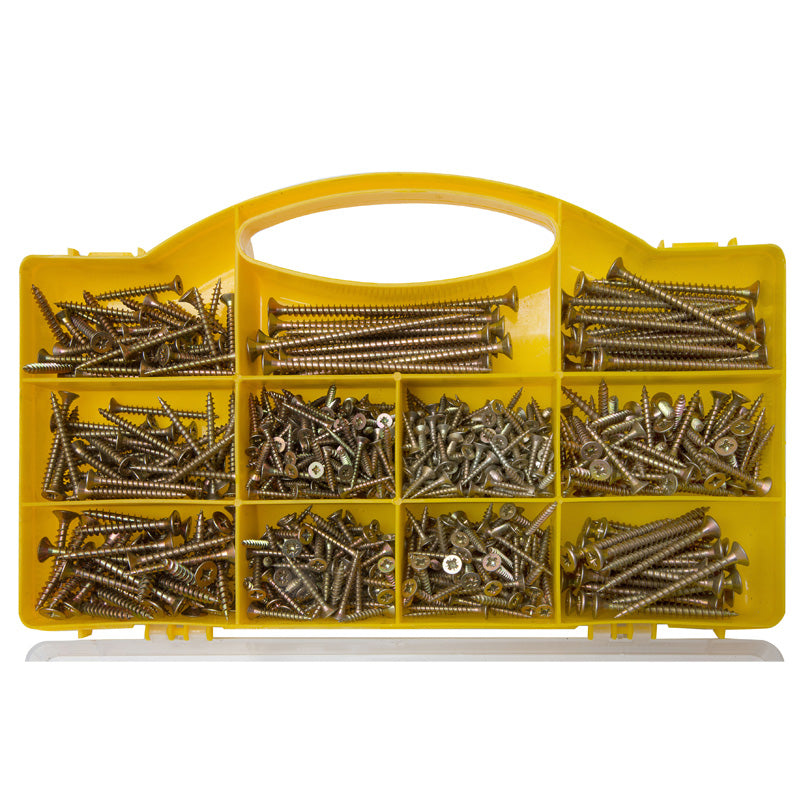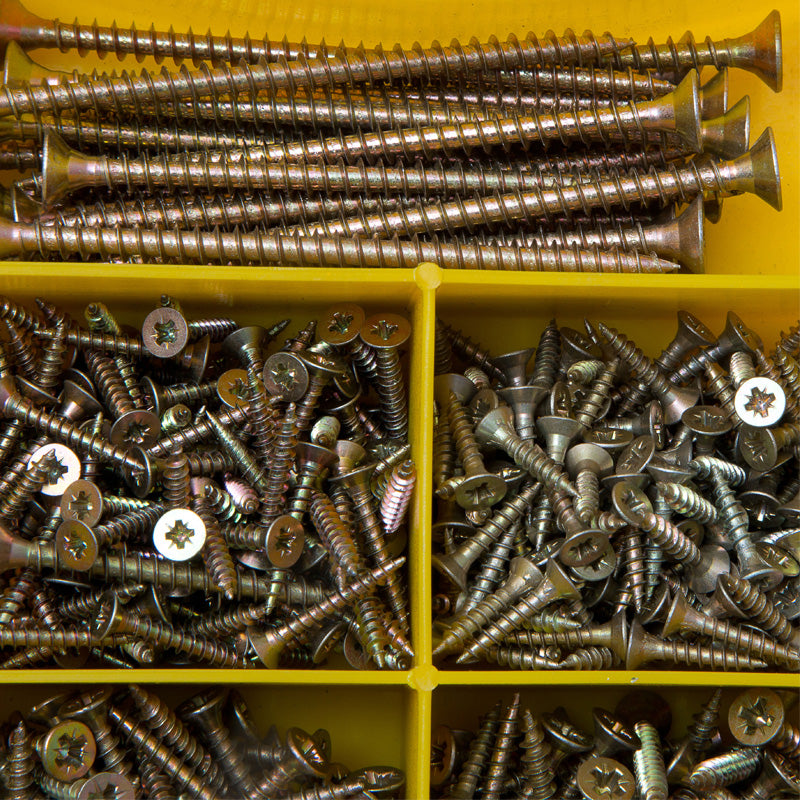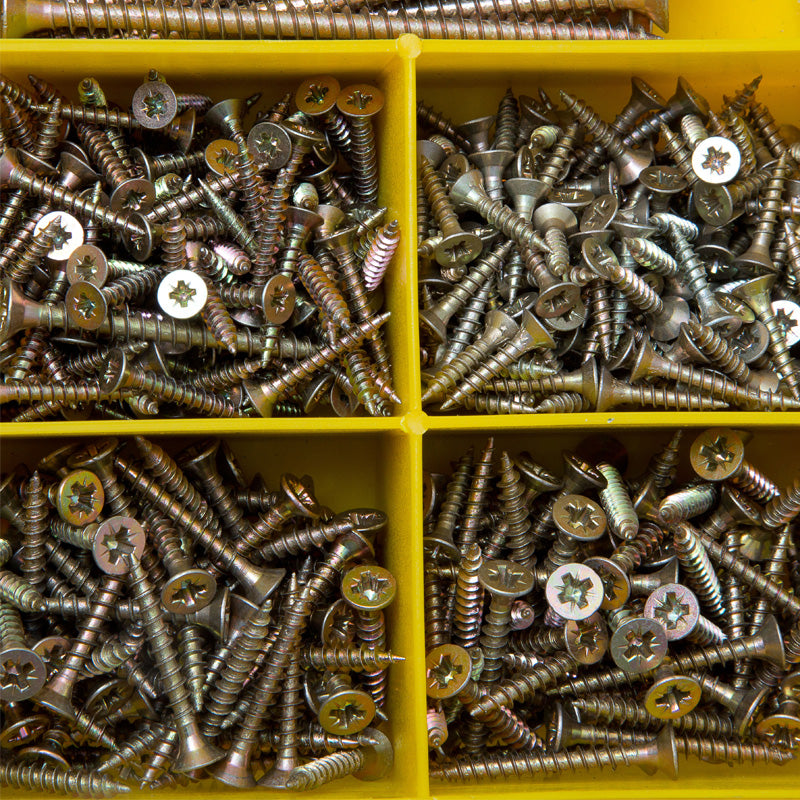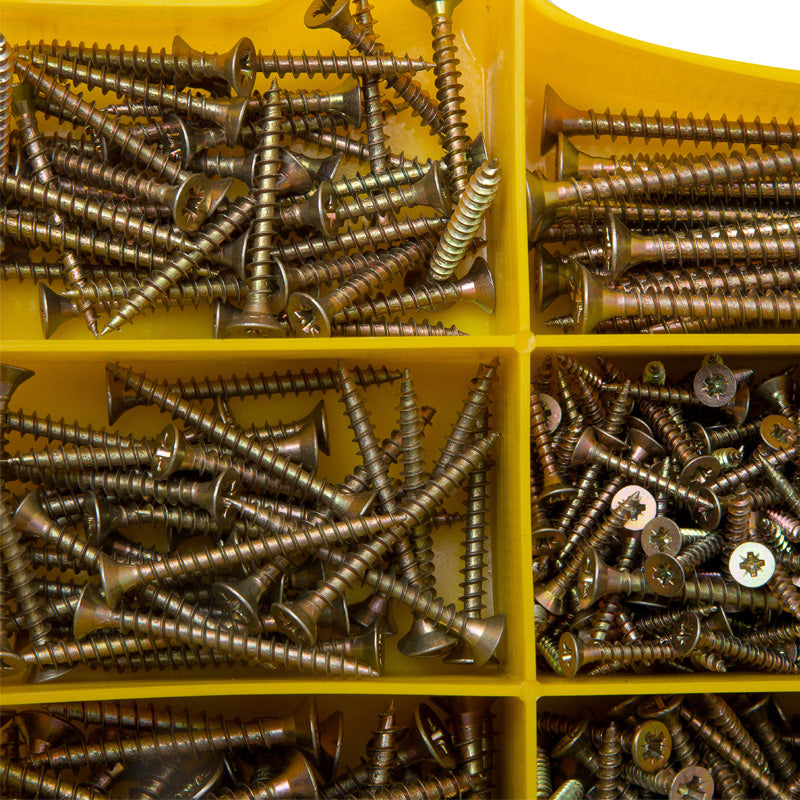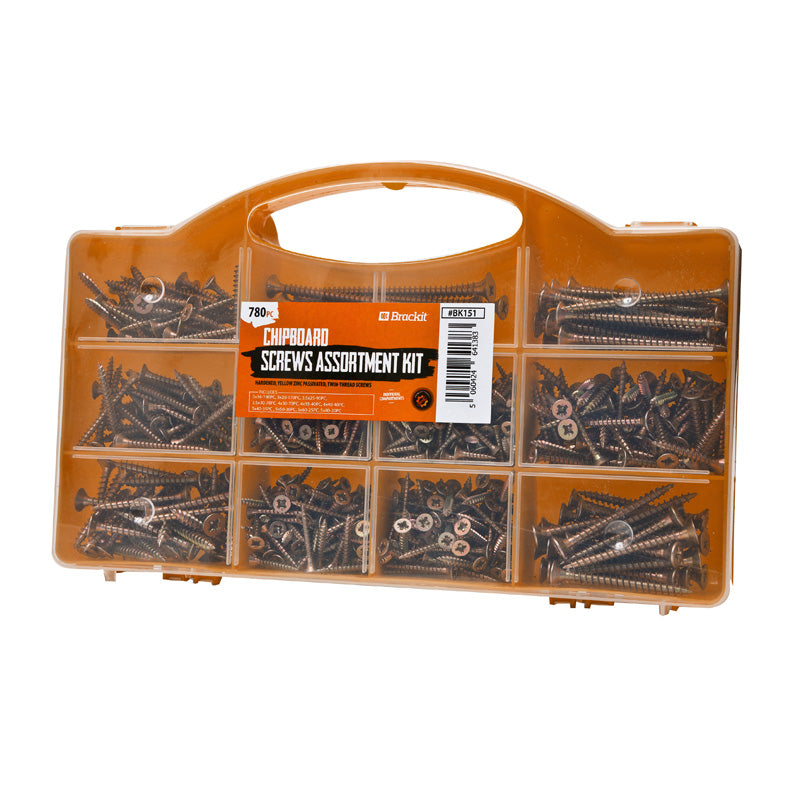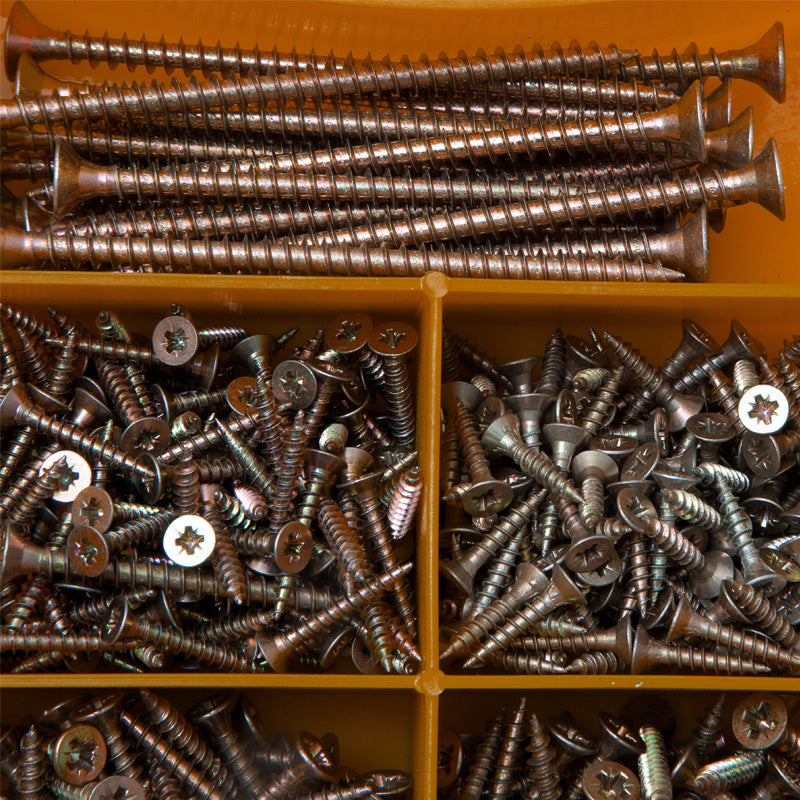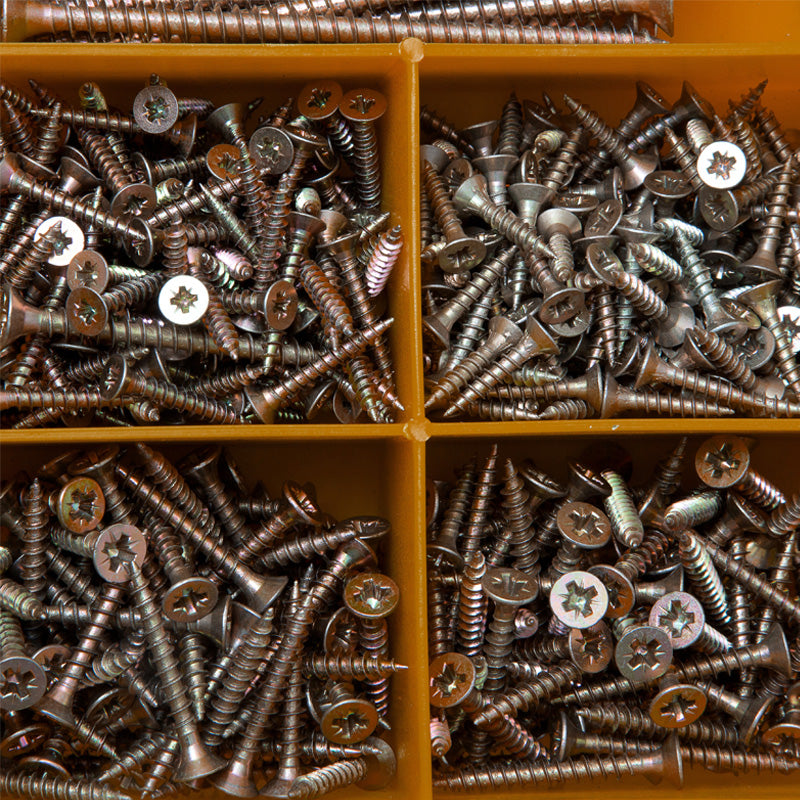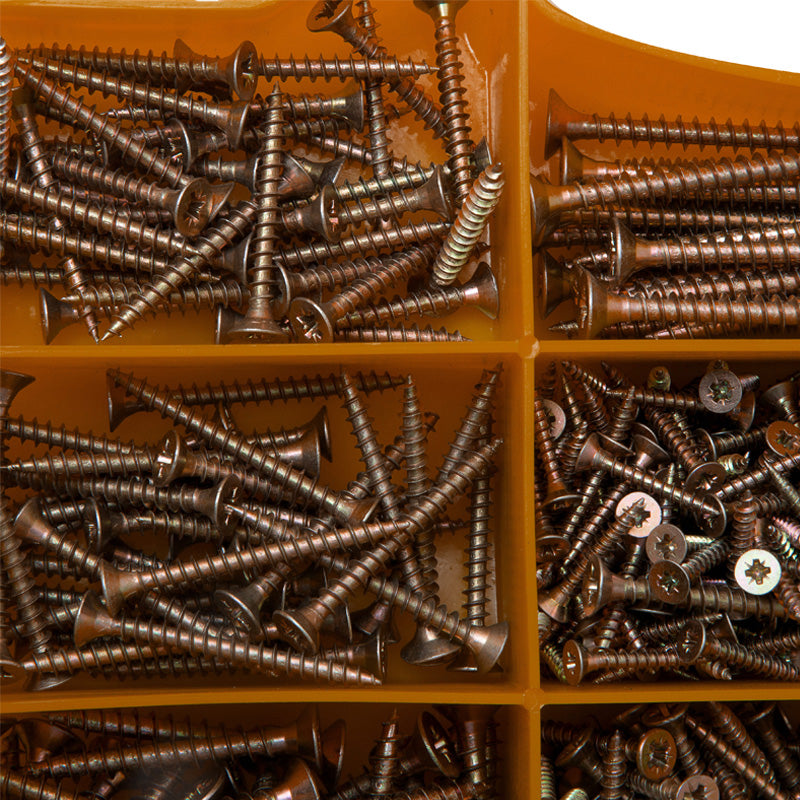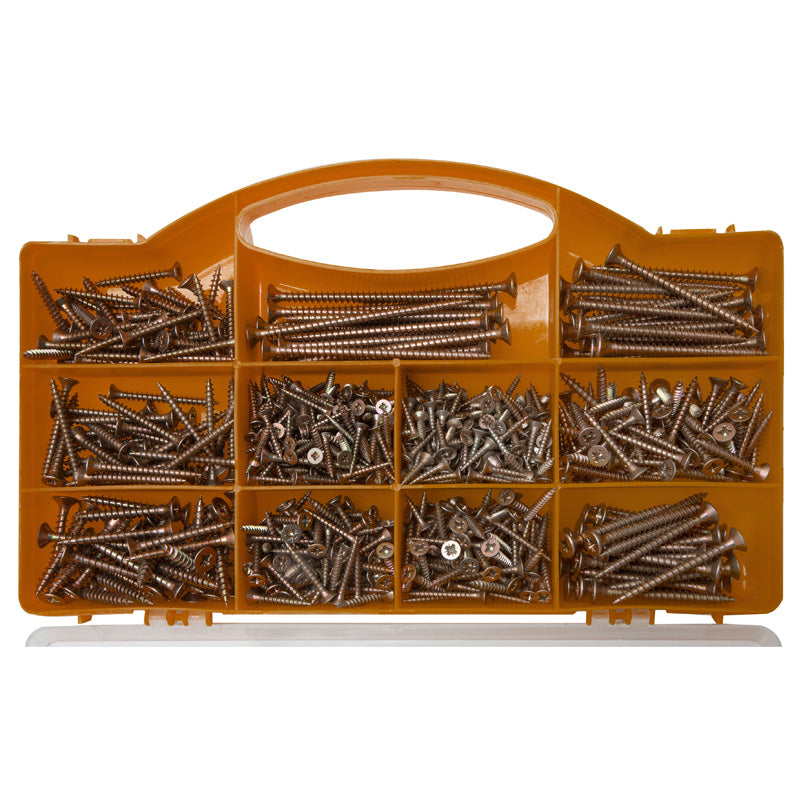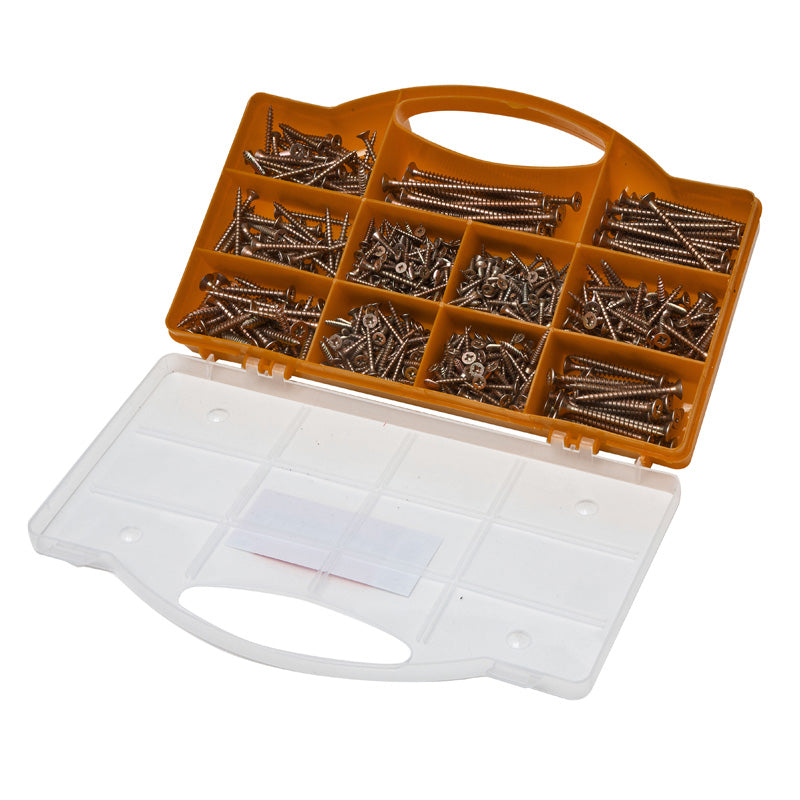 HUGE SCREW ASSORTMENT: Never again run out of screws when on the job or working around the home. This wood screws kit by Brackit includes all of the woodworking screws you need to repair and build.
INCLUDES VARIOUS SIZES: This wood screws set includes a total of 780 bulk wood screws in a variety of lengths and widths, thus providing you with a handy assortment to choose from when drilling and screwing.
DURABLE & DEPENDABLE:Hardened, yellow zinc passivated and thoroughly tested, our chipboard screws have been designed to produce a tight screw and hold up well when unscrewed/screwed back again.
CONVENIENTLY PORTABLE: Each Brackit wood screw set is neatly packaged in a plastic clear top hard shell tool box that features compartments which keep the hex head wood screws organized and ready to grab.
SUGGESTED SCREW USES: Our wood screws can be used for indoor or outdoor woodworking! Use them as wood screws for fencing, as screws for wood desks or as heavy duty screws for building.
Brackit 780 Pc Chipboard Screw Assortment Kit | Large Value Pack Zinc-Plated, Extra Strength Assorted Wood Screws for Door Hinges, Repairs, Drilling Boards with Clear Top Tool Box
£0.00
Available for home delivery (free UK delivery over £20)
FREE returns