Brackit 206 Pc Screws & Anchors Set | Large Assorted Drywall Plugs & Screws for Mounting, Repairing, Building, Secure Drilling (83 Wallplugs, 123 Chipboard Screws)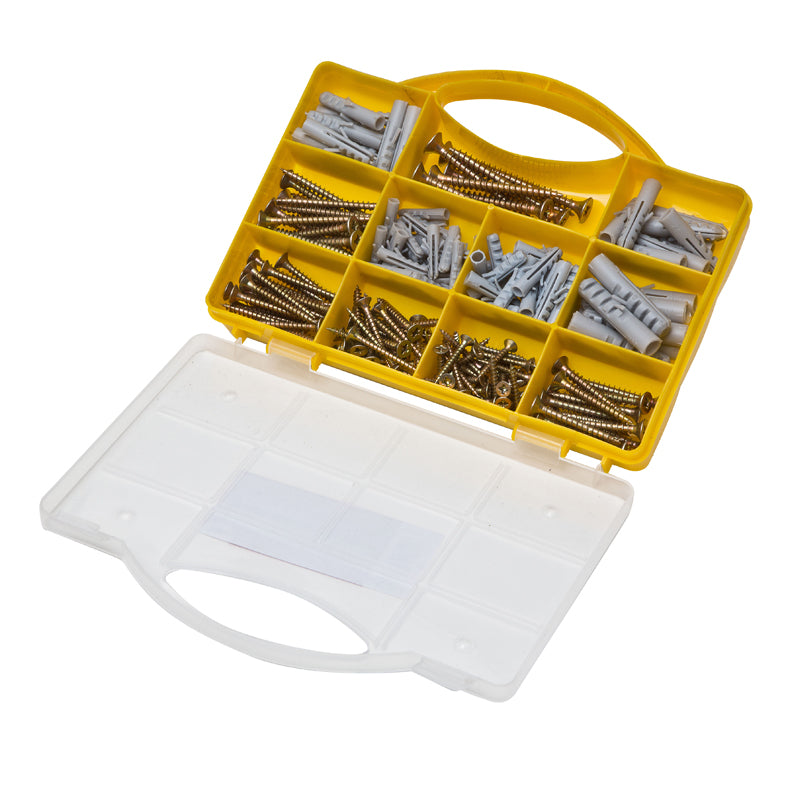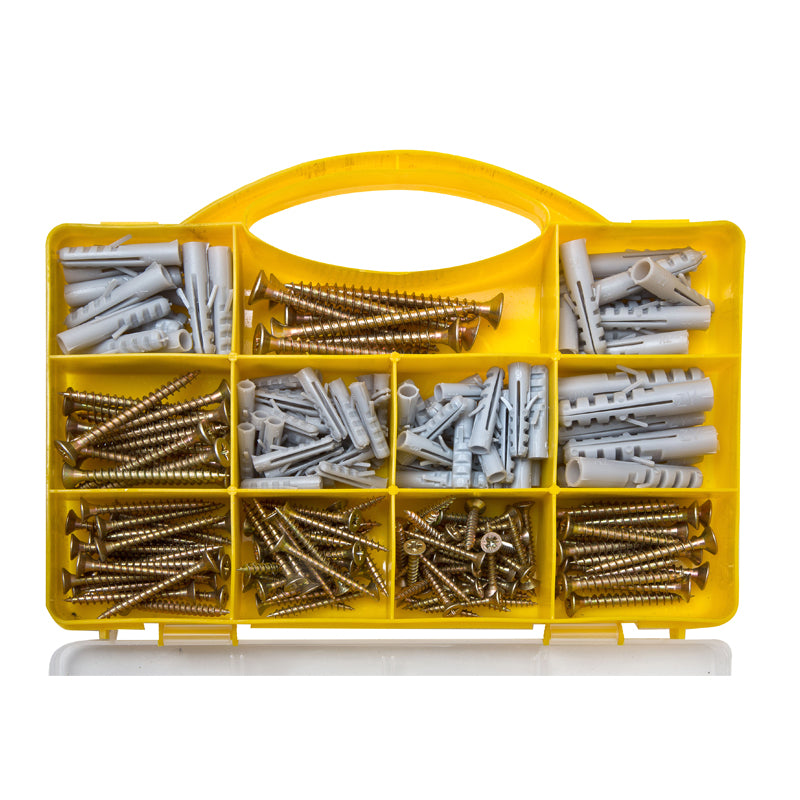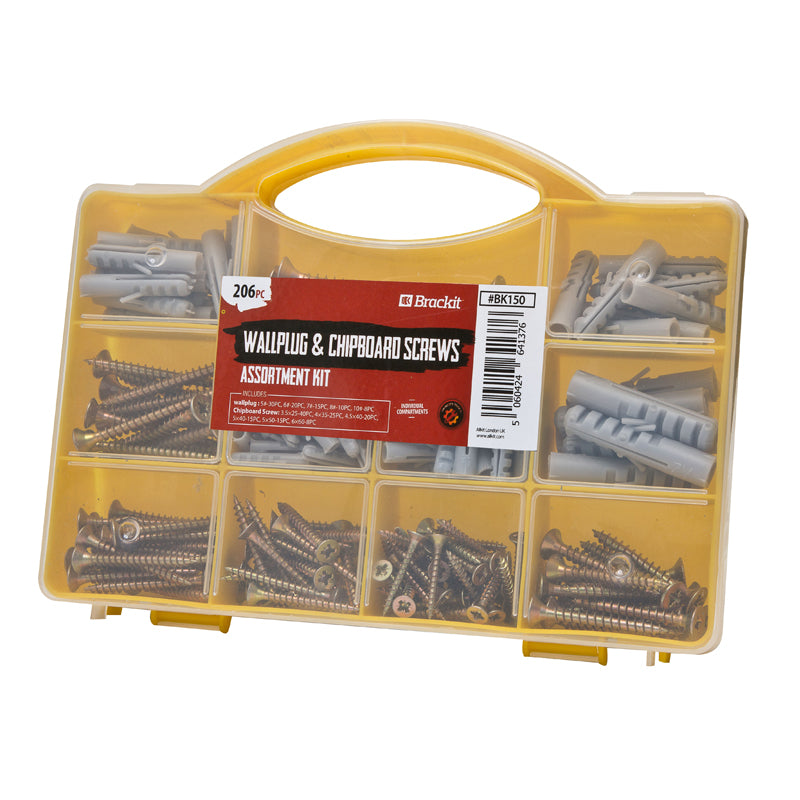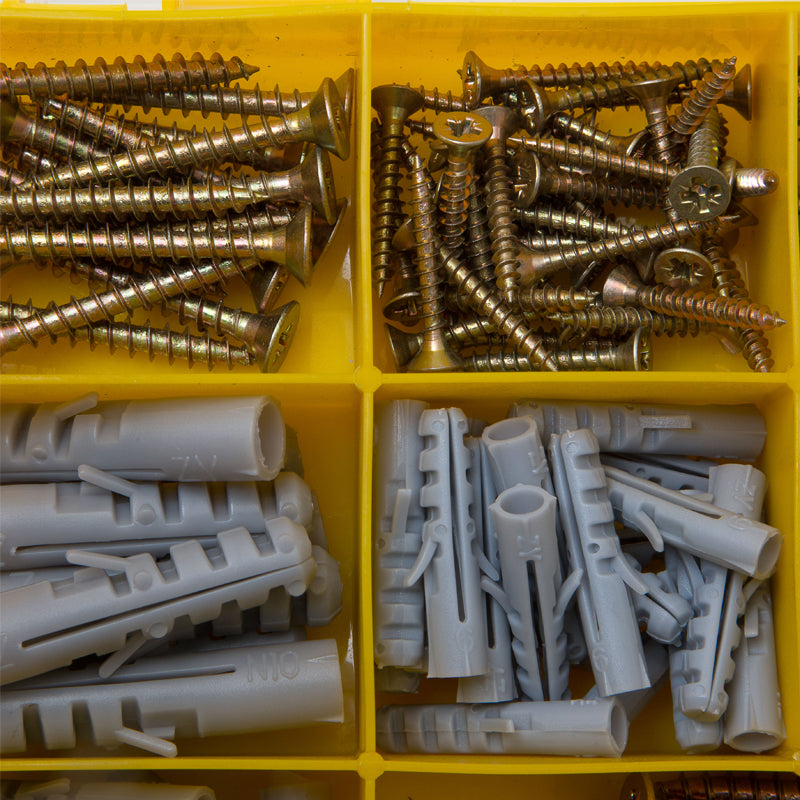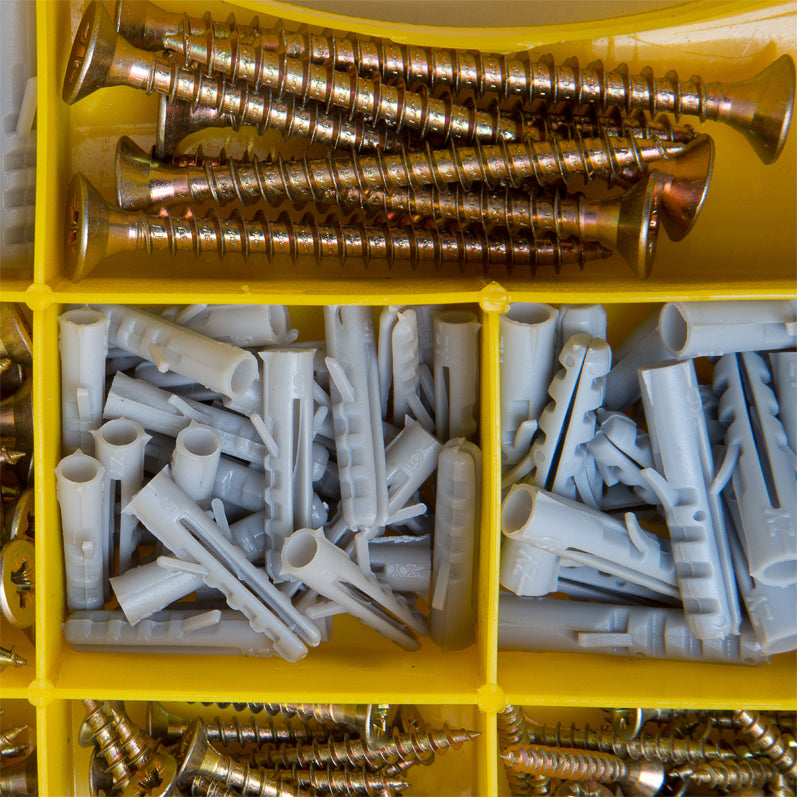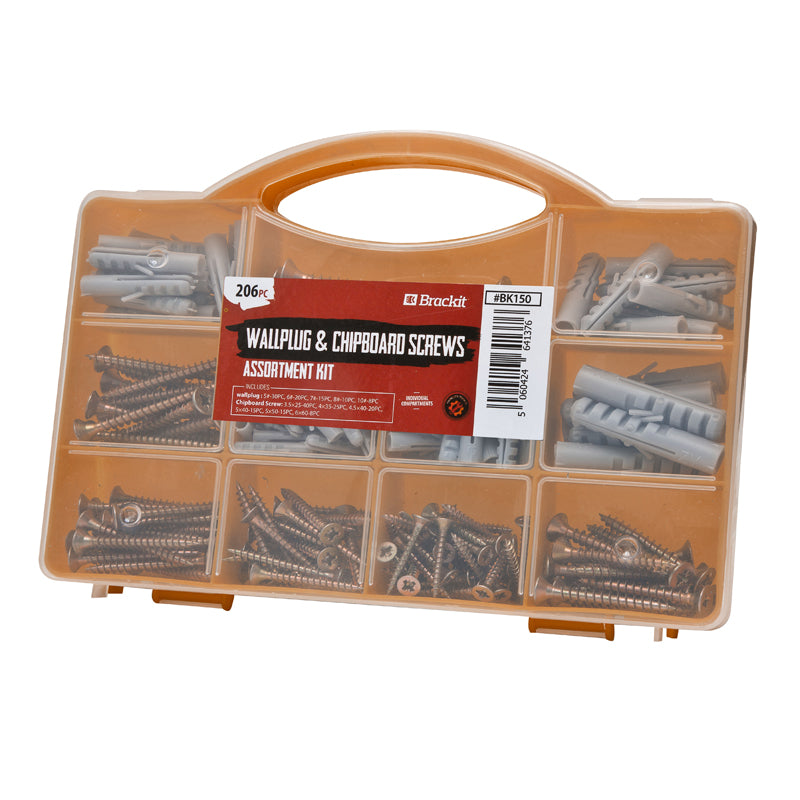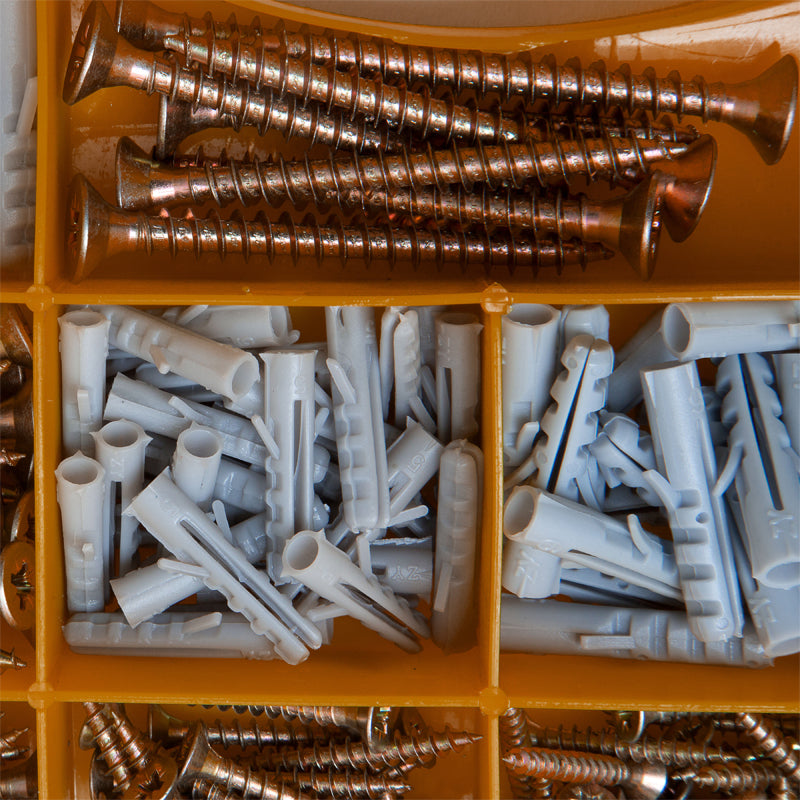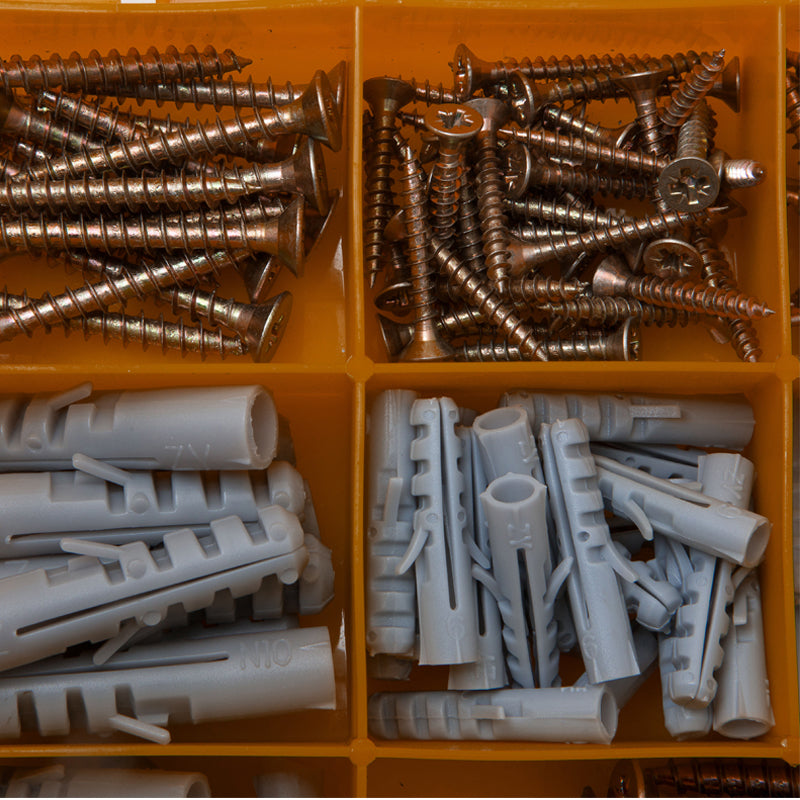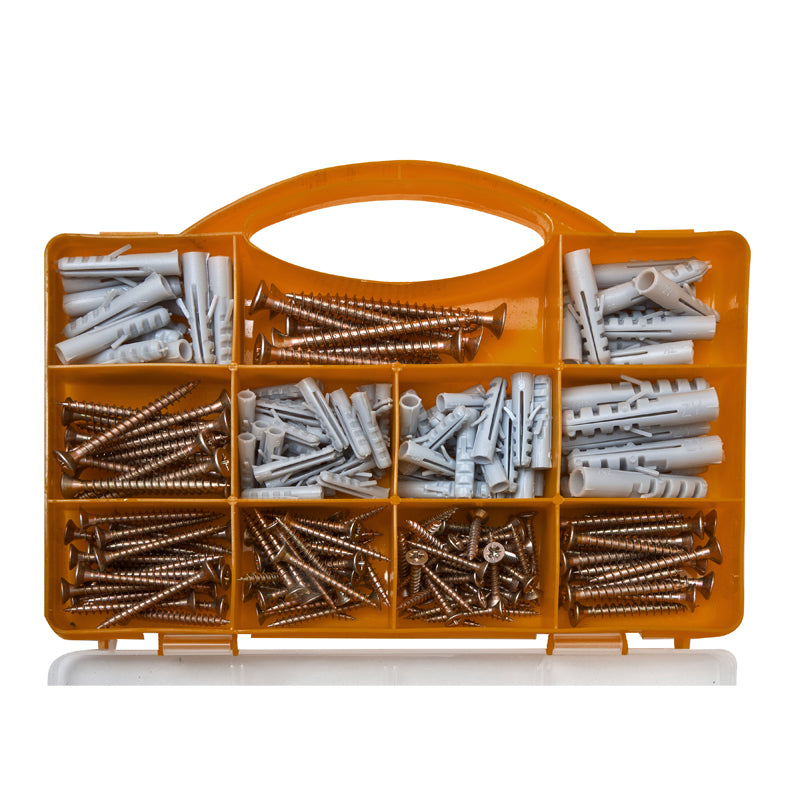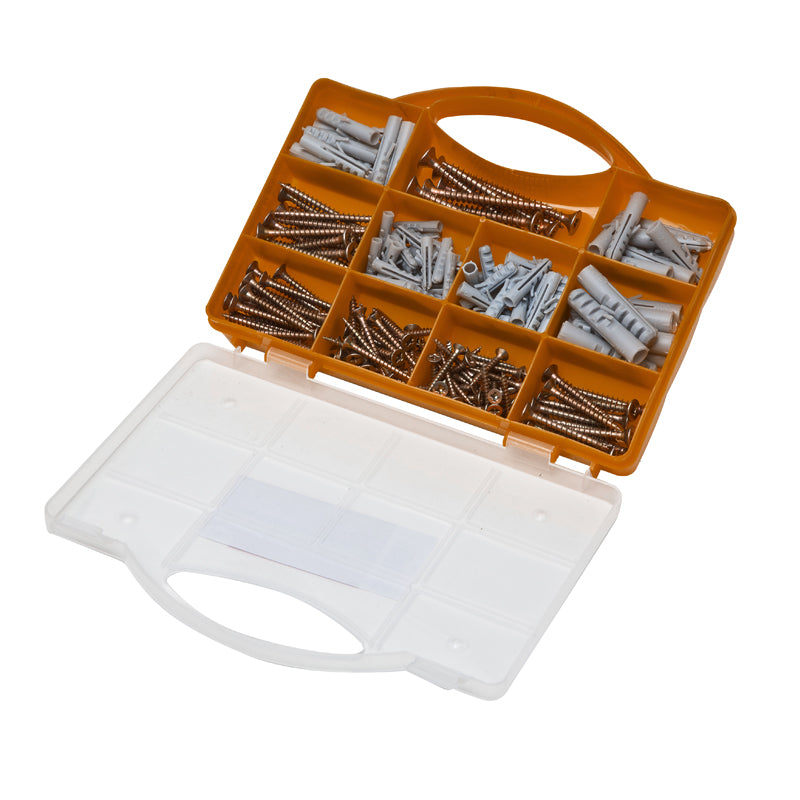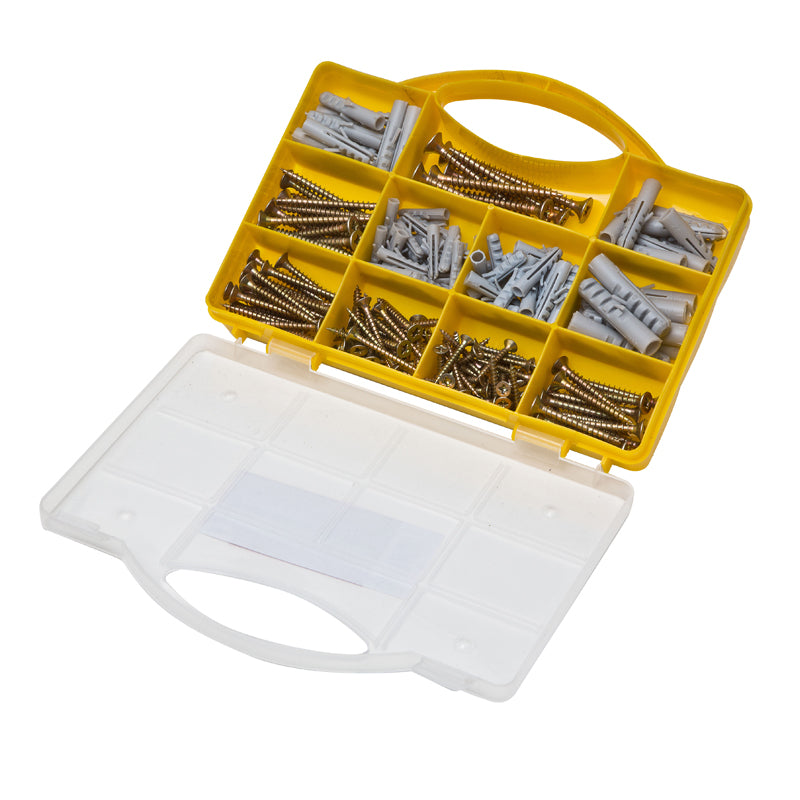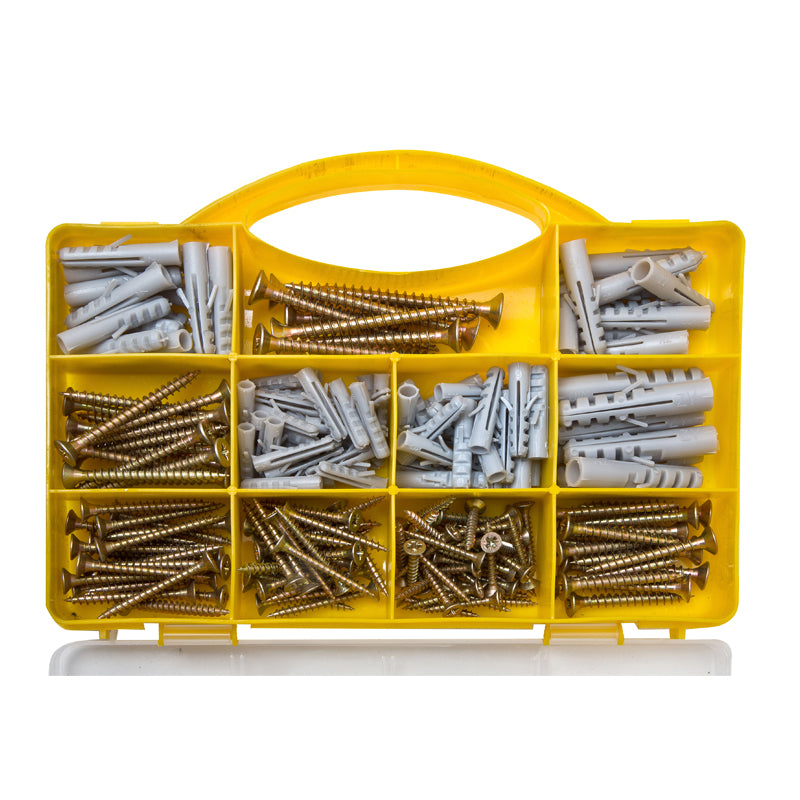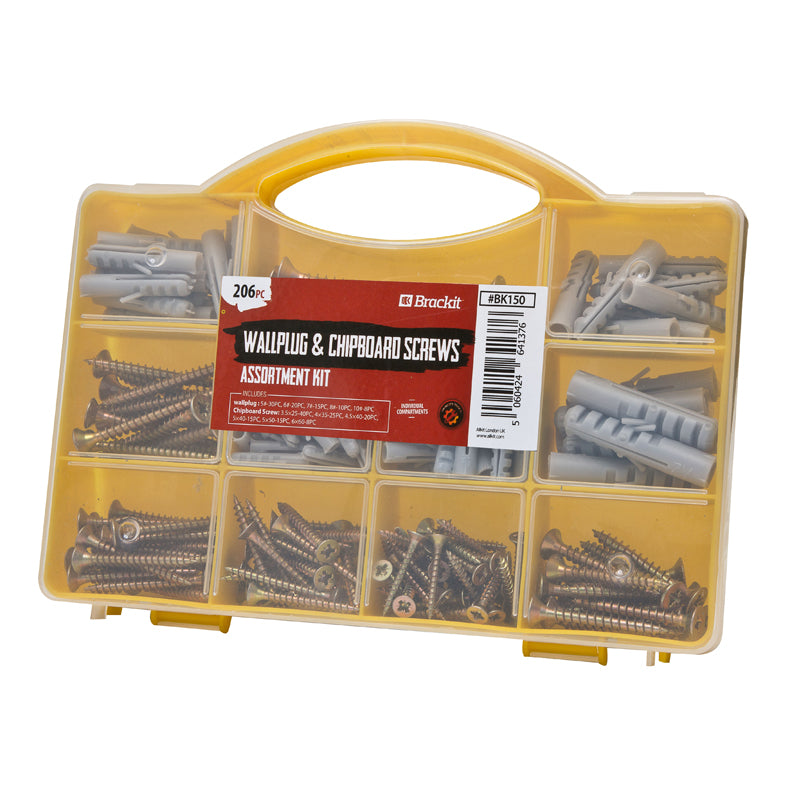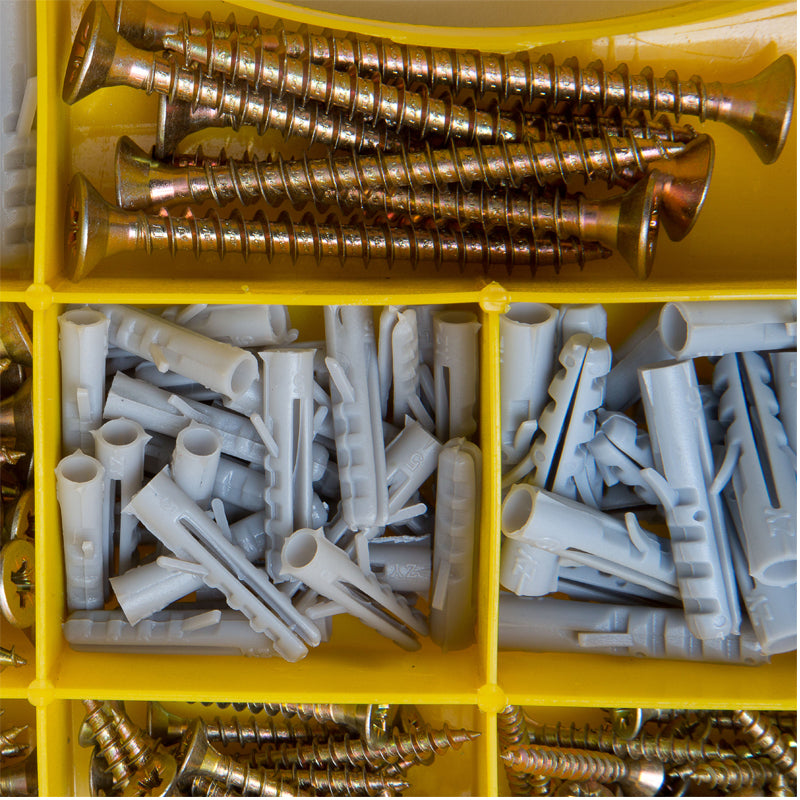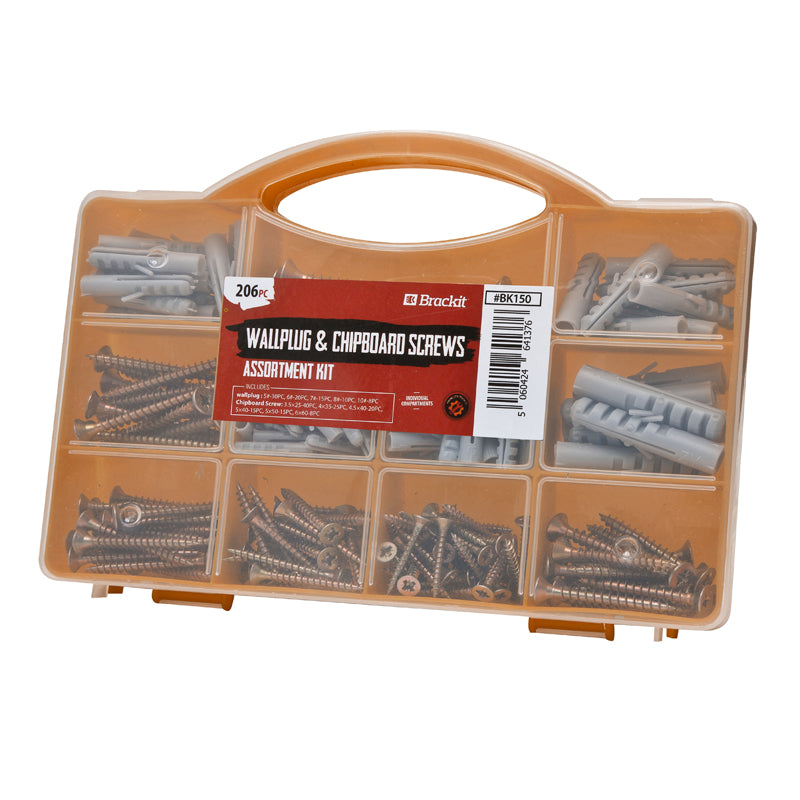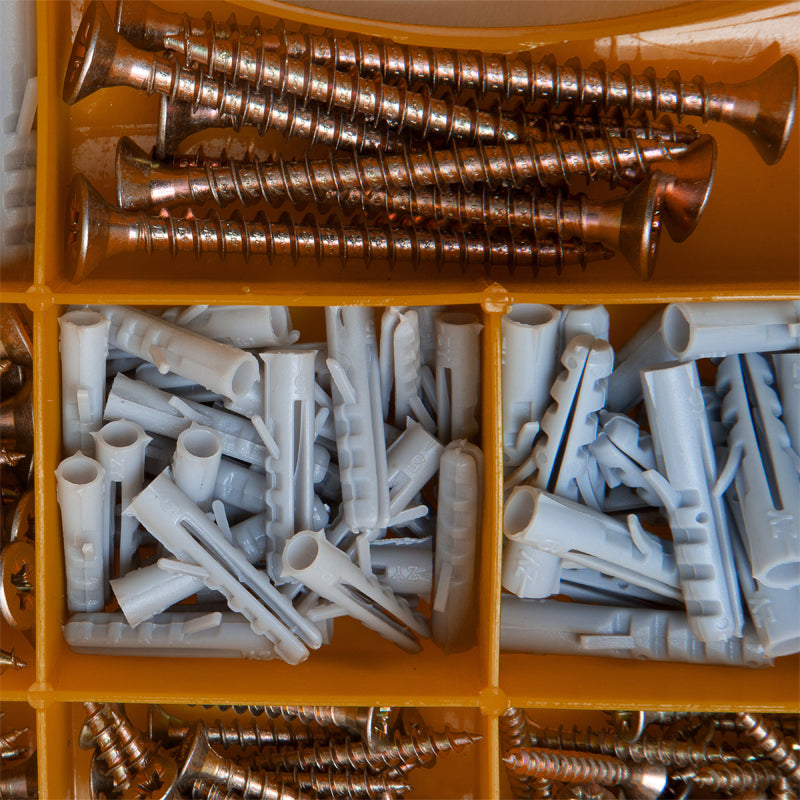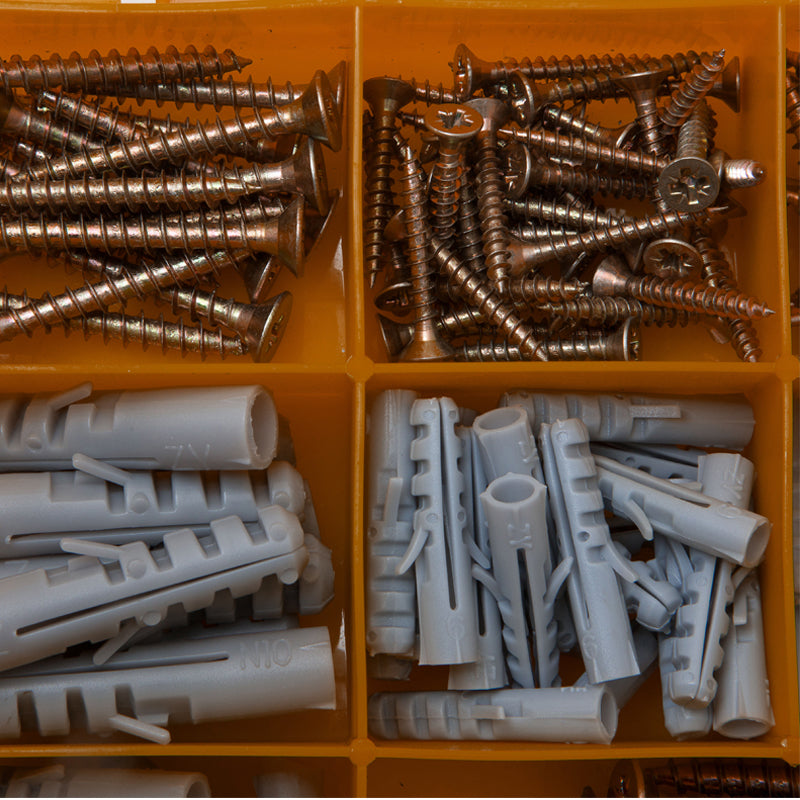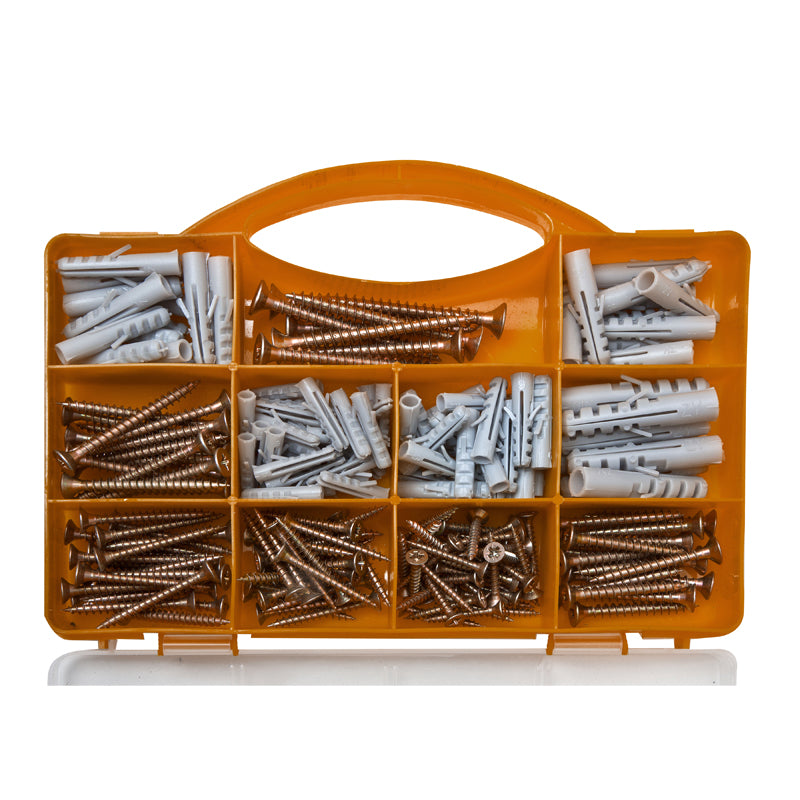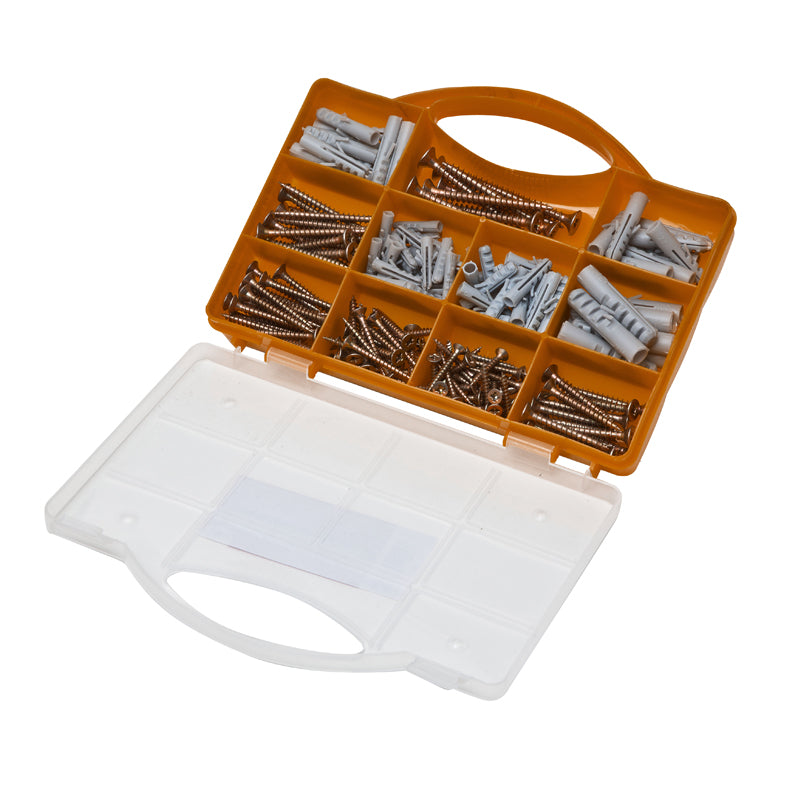 ALL-IN-ONE DRYWALL KIT: You won't need to search for compatible pairs. We've done the matching for you! This screw plug kit includes an assortment of heavy duty screws and anchors to save you time and money.
EXTRA LARGE ASSORMENT: Each of our wall anchor kits for drywall contains 206 pieces. You'll be getting 83 screw plugs and 123 mounting screws ? plenty to satisfying all of your screwing/anchoring/wallplugging needs!
MULTIPURPOSE HARDWARE: Although commonly used as anchor screws for drywall, the mounting anchors and screws can also be used as anchor screws for wood, anchor screws for plaster or anchor screws for concrete.
COMES WITH PLASTIC BOX: Since you'll of course need a way to keep your screws and anchors assortment organized, the wall anchor kit is neatly packaged in a clear lid tool box with compartments and a carrying handle.
RECOMMENDED KIT USES: You can use them as anchor screws for TV mount, rack mount screws or plywood screws. The wall anchor plugs can also be used when securely mounting wall shelves and when hanging mirrors.
Brackit 206 Pc Screws & Anchors Set | Large Assorted Drywall Plugs & Screws for Mounting, Repairing, Building, Secure Drilling (83 Wallplugs, 123 Chipboard Screws)
£0.00
Available for home delivery (free UK delivery over £20)
FREE returns
Category: