Forged Carbon Steel 4" / 10cm Mini Pliers - Set of 3 with Soft-Gripped Slip-Guard Handle – Contents: 1x Combination Plier / 1x Side Cutter / 1x Long Nose Plier for Trade and Domestic Use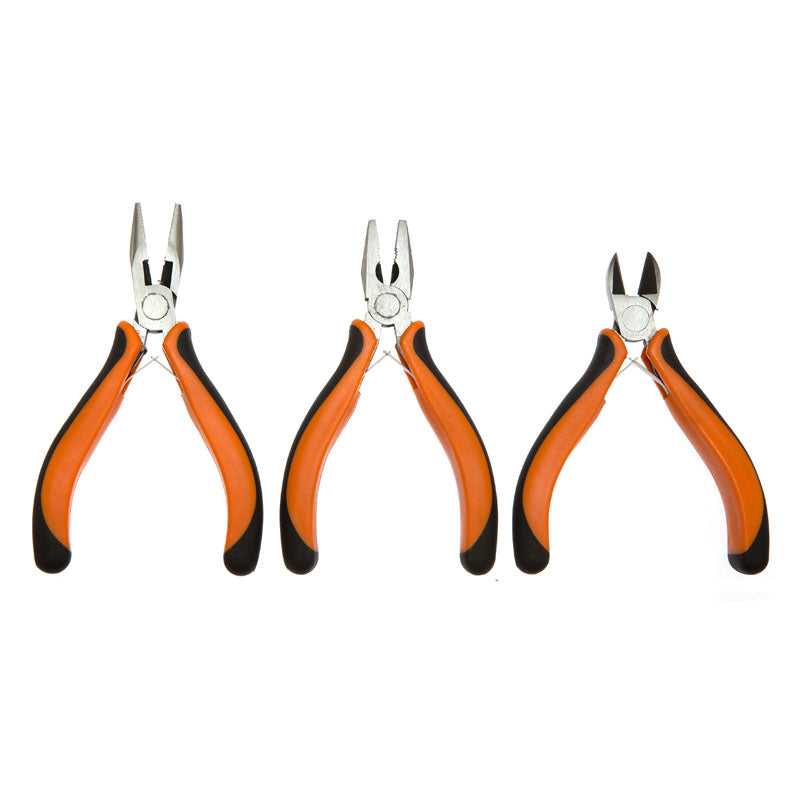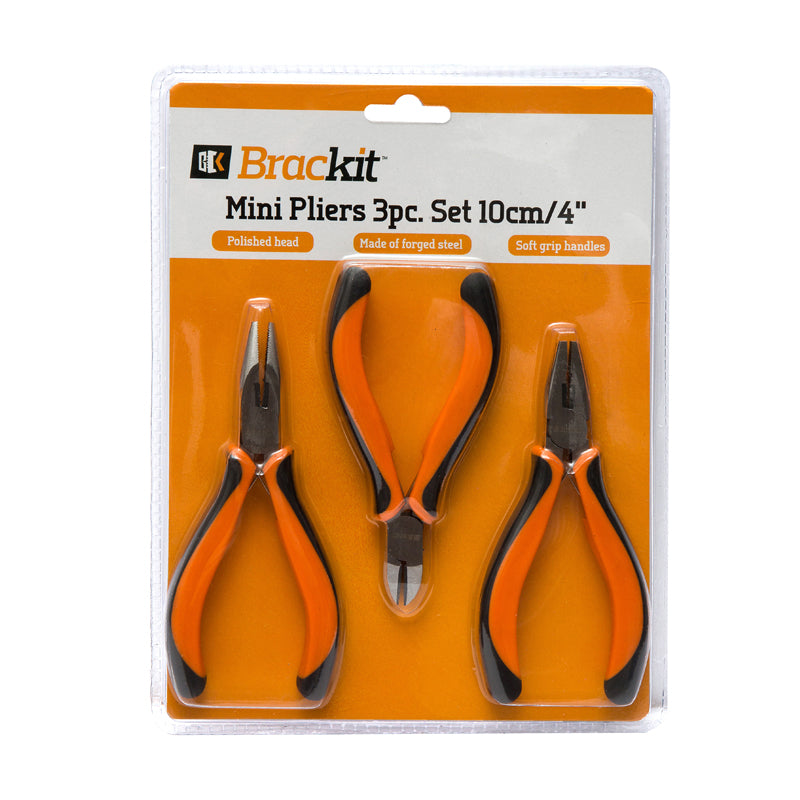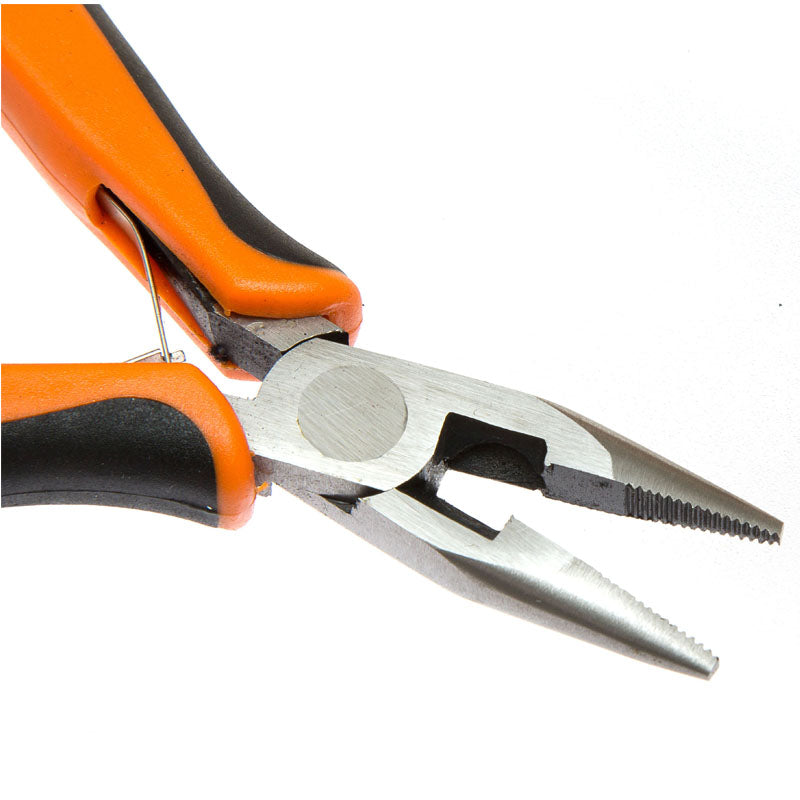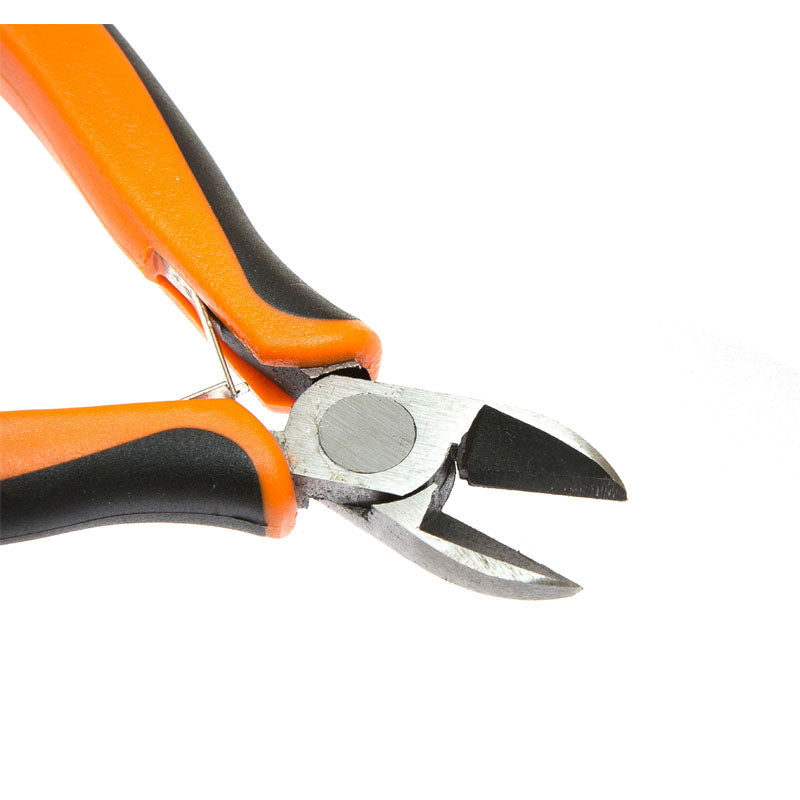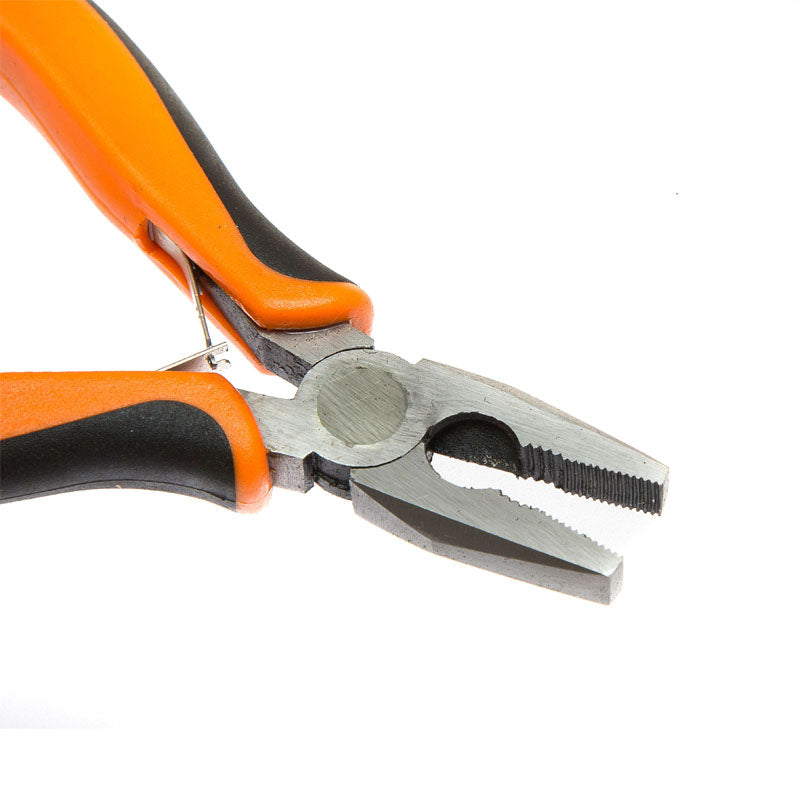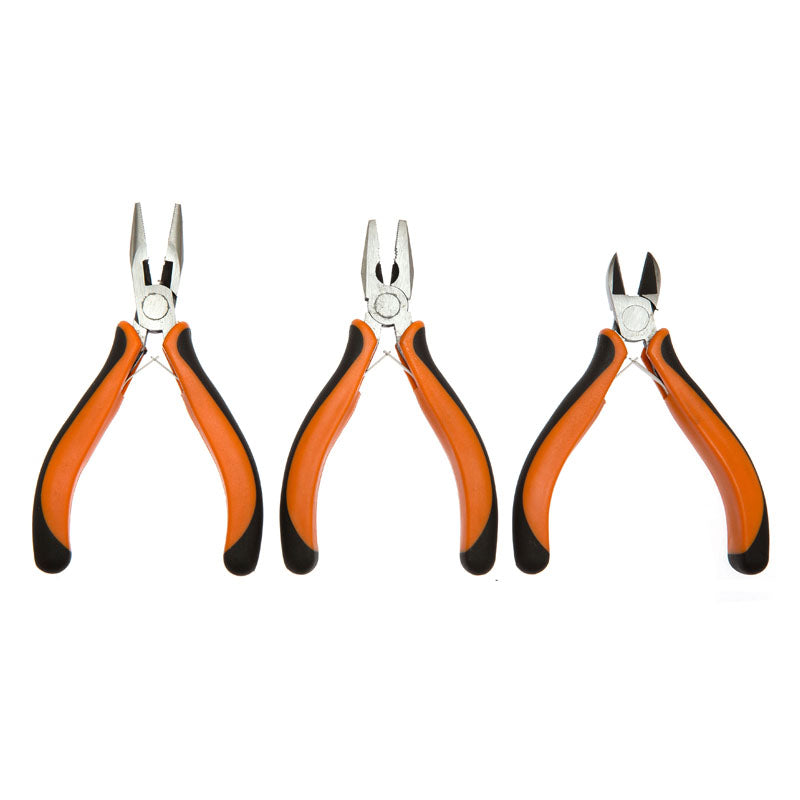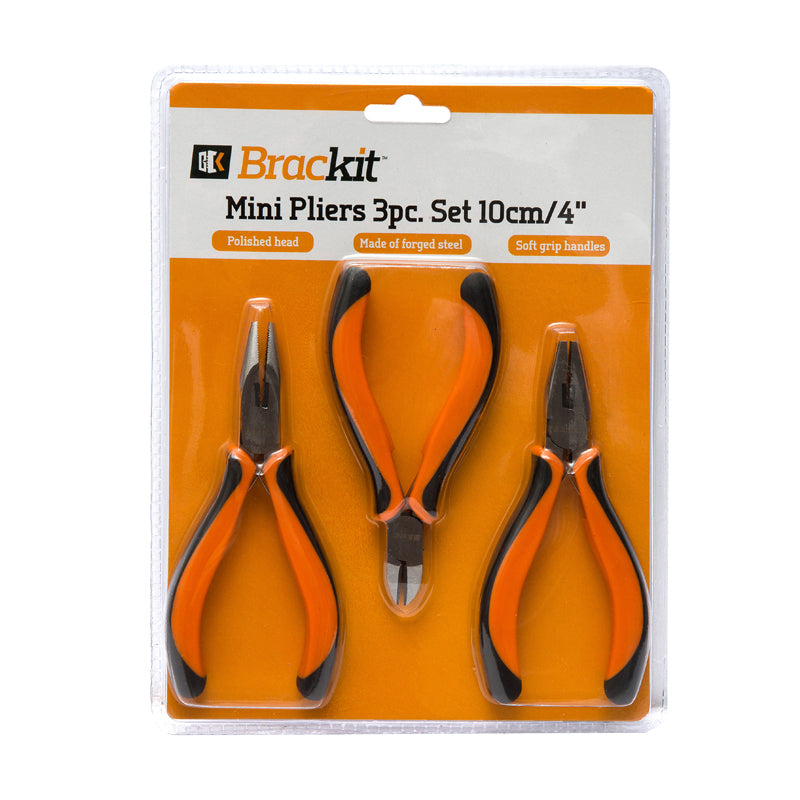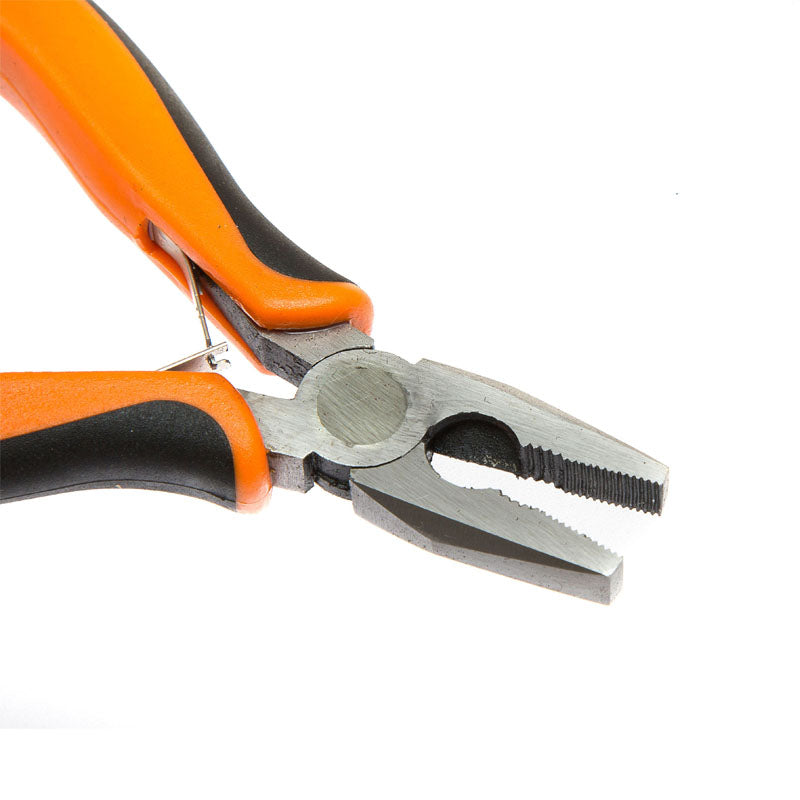 HEAVY-DUTY 4? FORGED CARBON STEEL MINI PLIERS (SET OF 3) ? This popular set of mini pliers have forged carbon steel jaws and cutting edges, ensuring they are extremely hard-wearing and offer the highest grip levels combined with the very best performance and ease of use.
A RELIABLE SET OF MINI PLIERS THAT ARE BUILT TO LAST ? Manufactured to the highest standards, these popular mini carbon steel pliers are designed to be great value tools that you can rely on for many years to come and are perfect for gripping and working on smaller items.
SLIP-GUARD HANDLES OFFER BETTER HAND PROTECTION ? Designed with comfortable soft-grip two-tone handles, these mini pliers also have a built-in slip guard to minimise the risk of slippage whilst the pliers are in use, keeping your hands, fingers, and knuckles safer.
3 DIFFERENT MINI PLIERS IN EACH SET ? This set includes 3 different styles of mini plier, offering a selection of premium-grade reliable tools at an affordable low price for all. Contents of the set are: 1x Mini Combination Plier / 1x Mini Side Cutter / 1x Mini Long Nose Plier.
IDEAL MINI PLIER SET FOR ALL REQUIREMENTS ? Regardless of whether you are an electrician, builder, plumber, handyman, mechanic, DIY enthusiast or hobbyist, this excellent value set of heavy duty mini pliers are perfect for all types of work, both trade and domestic.
Forged Carbon Steel 4" / 10cm Mini Pliers - Set of 3 with Soft-Gripped Slip-Guard Handle – Contents: 1x Combination Plier / 1x Side Cutter / 1x Long Nose Plier for Trade and Domestic Use
£0.00
Available for home delivery (free UK delivery over £20)
FREE returns