Brackit Extra Strong Magnet Wristband Tool | Adjustable Tool Wrist Bands for Screws, Nails, Nuts, Bolts & More | Premium Magnetic Screw & Nail Wristband for Carpenters, Builders, Roofers, Auto Mechani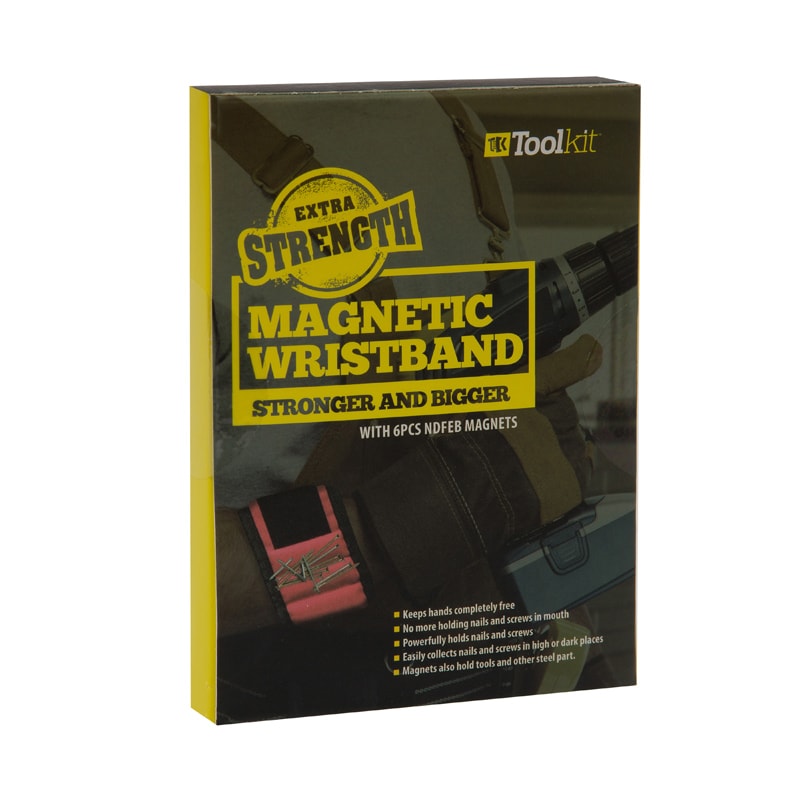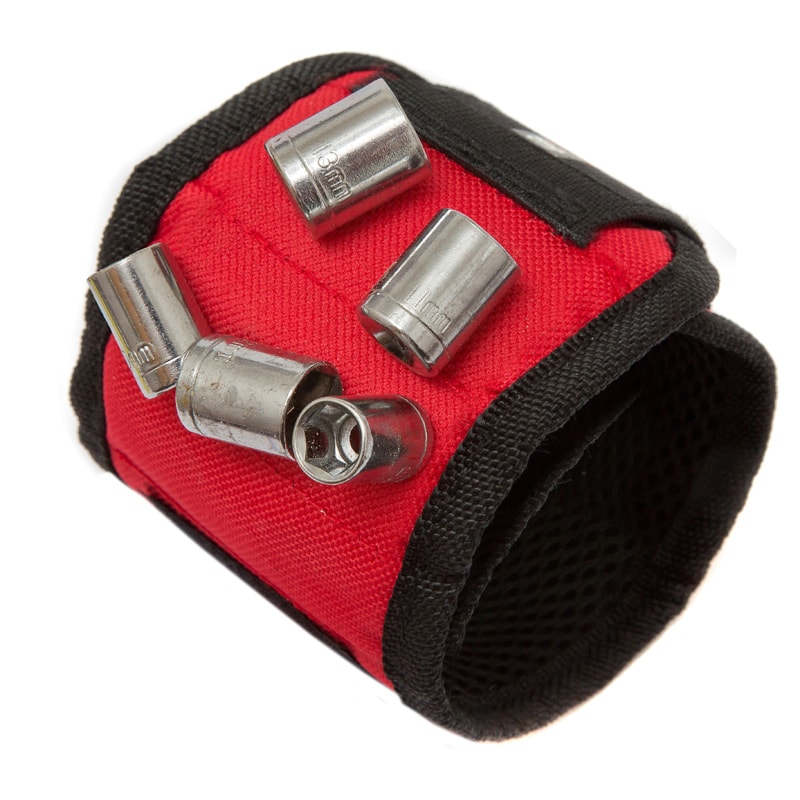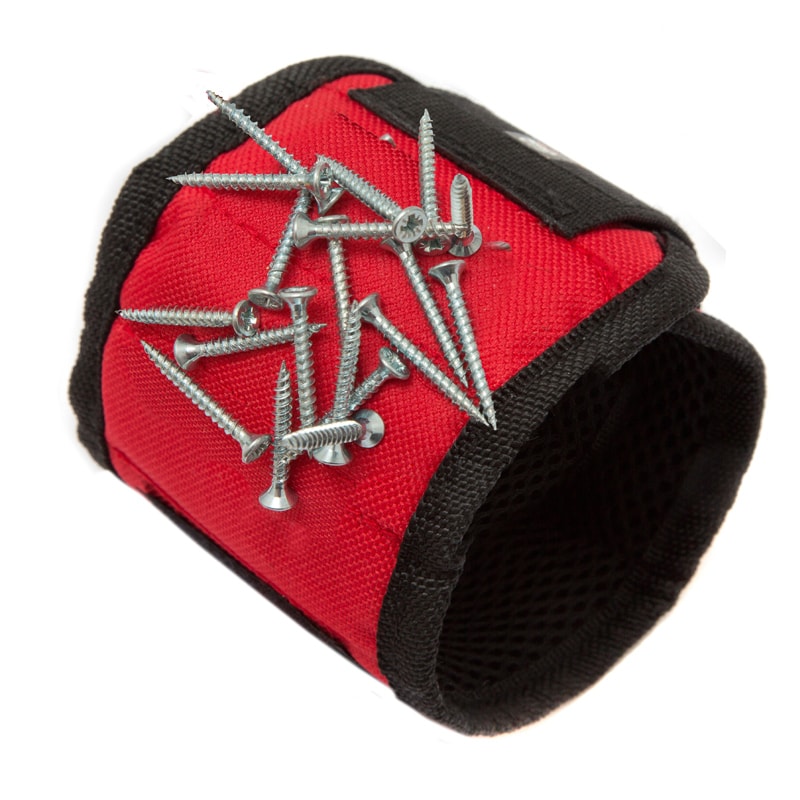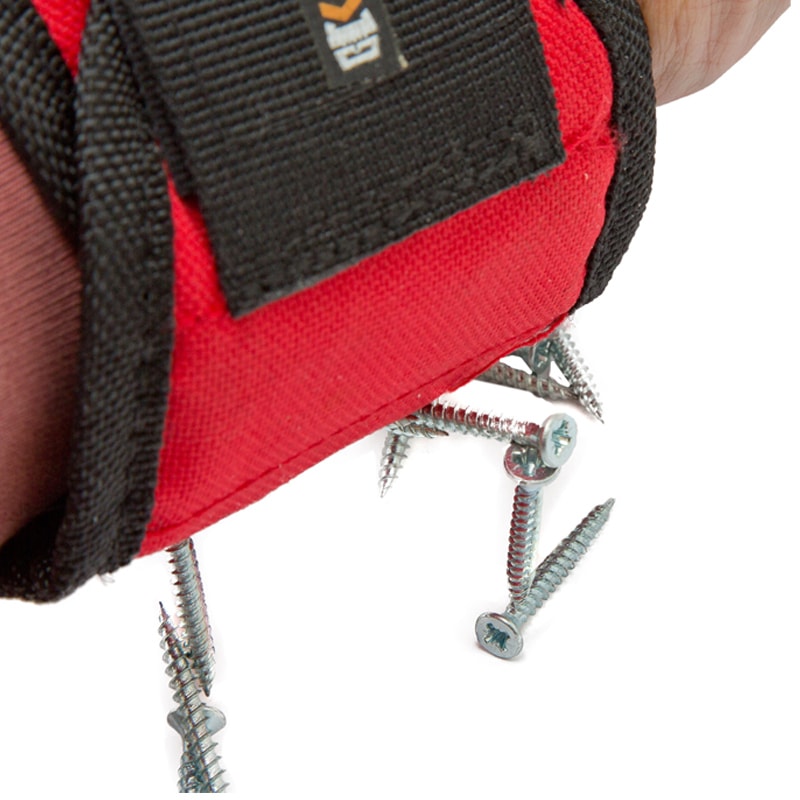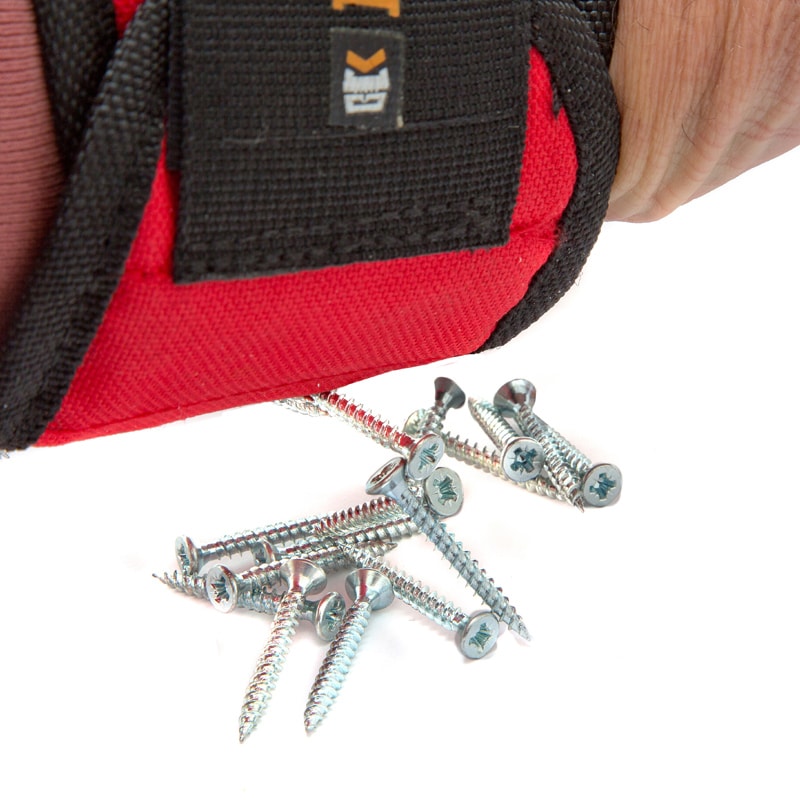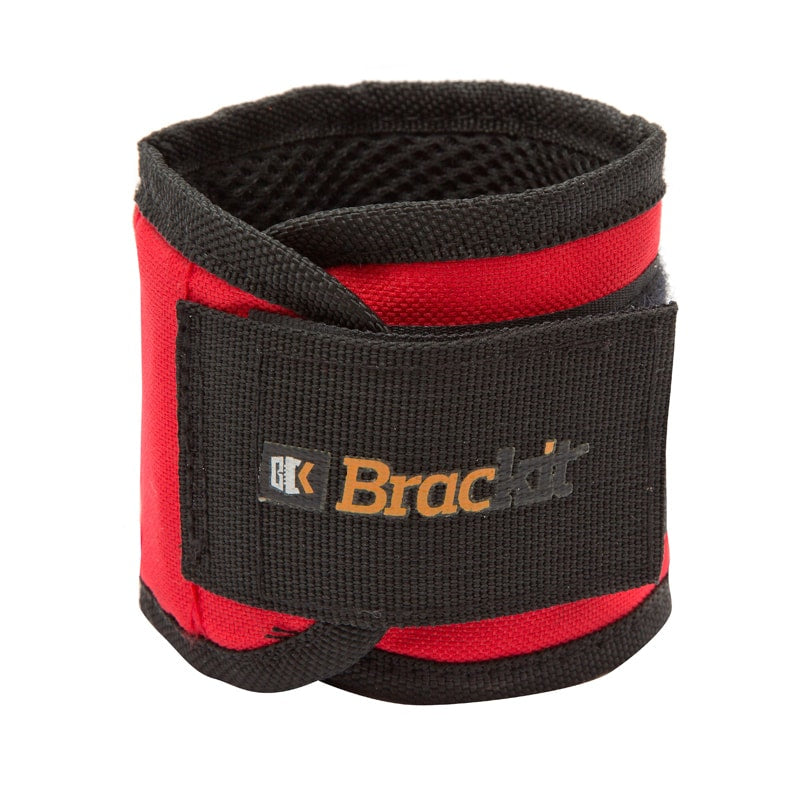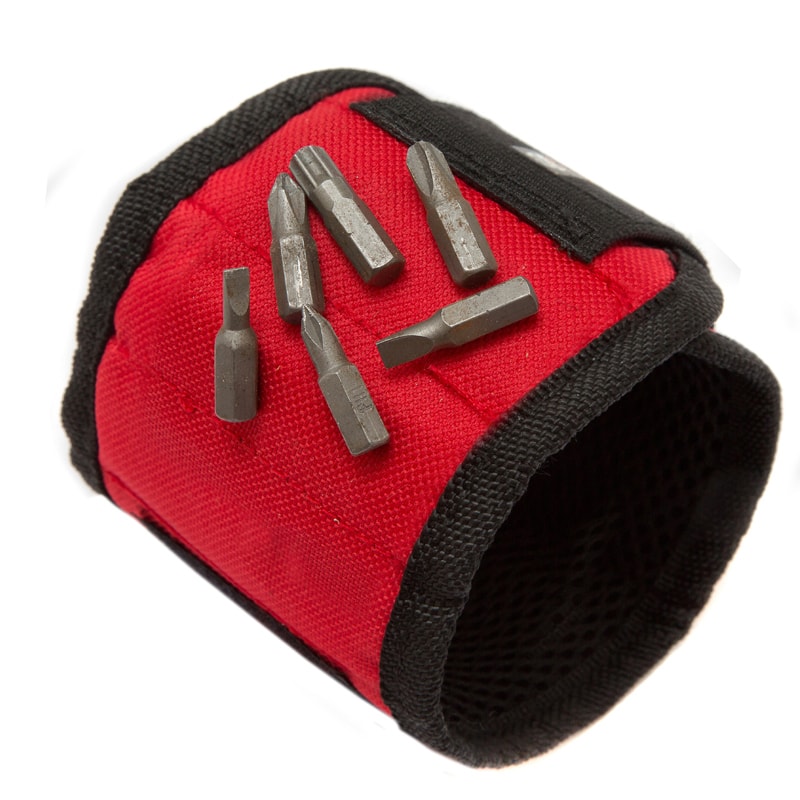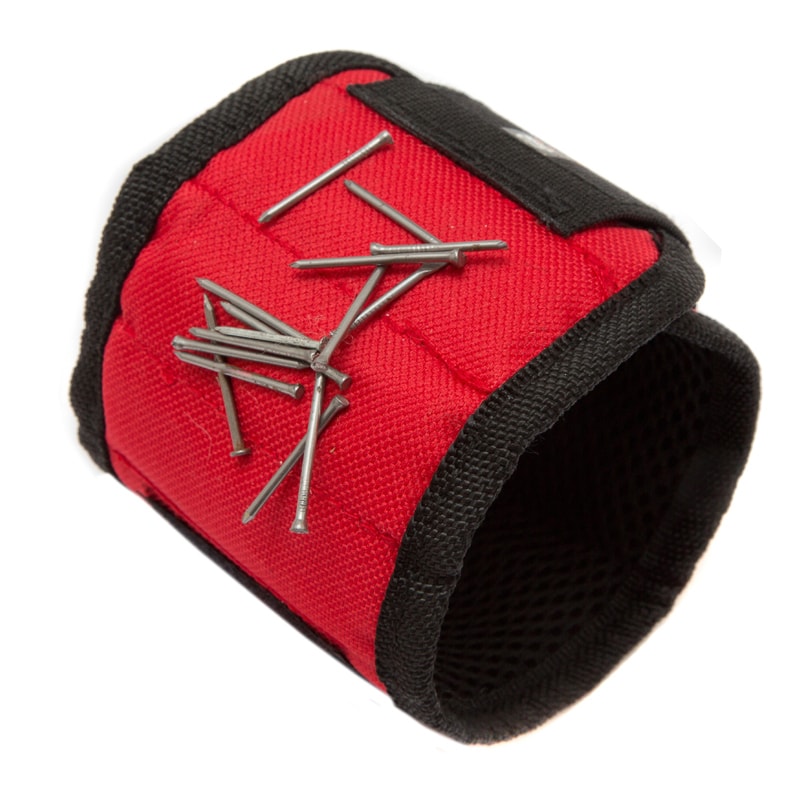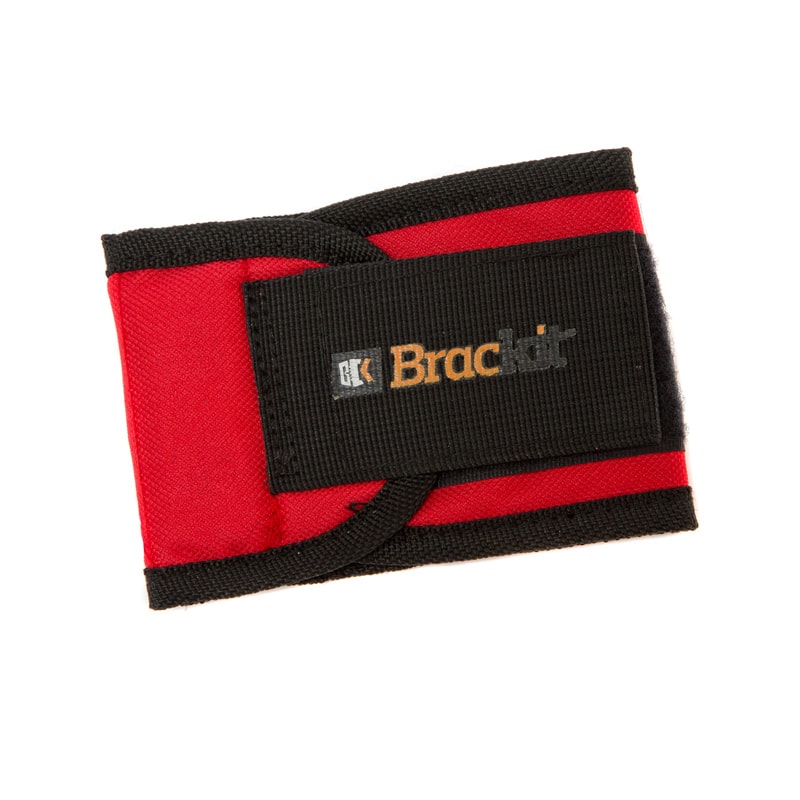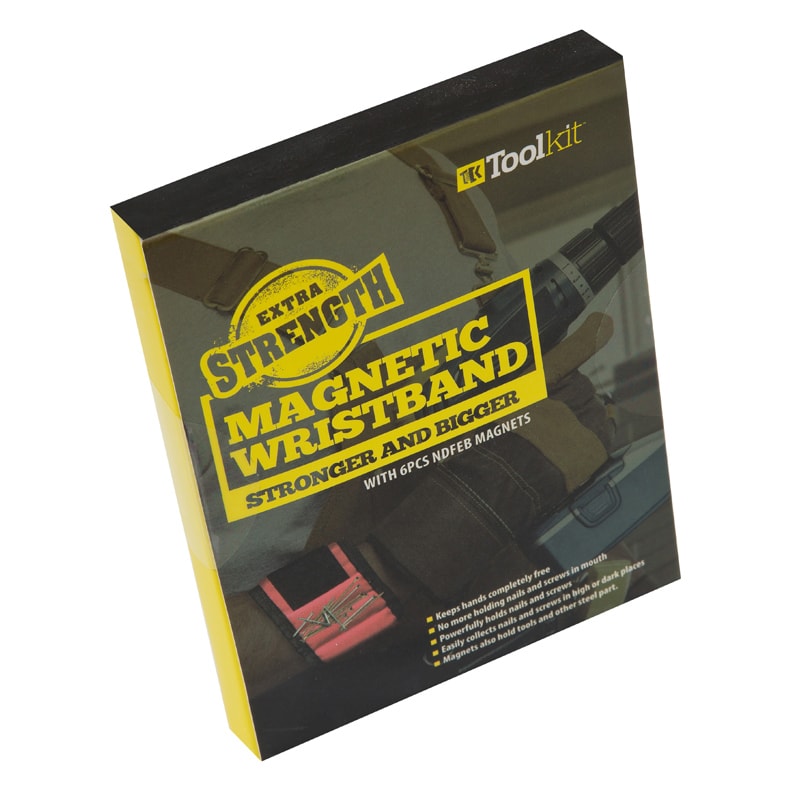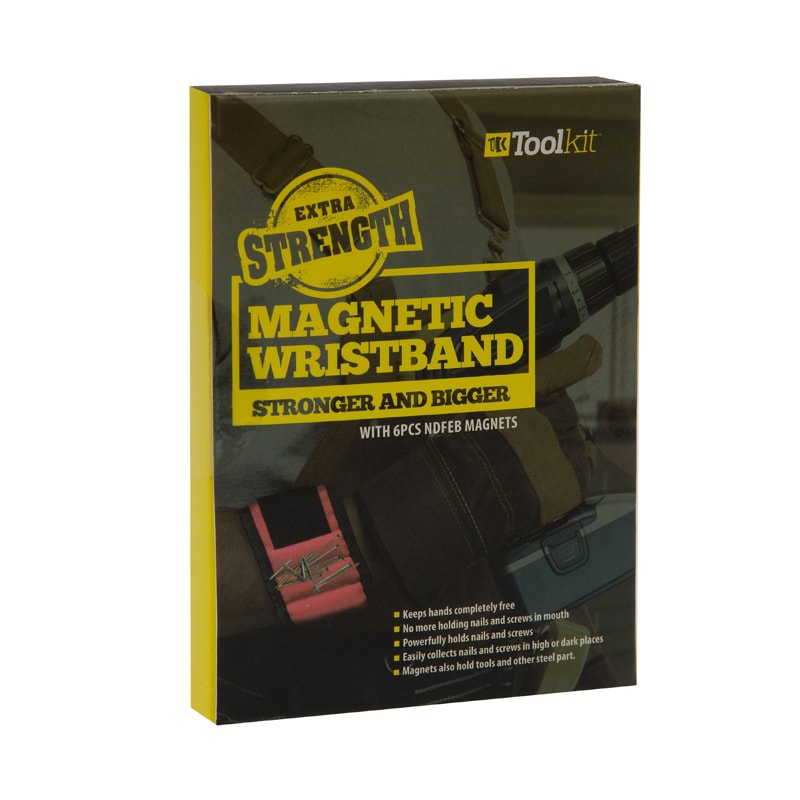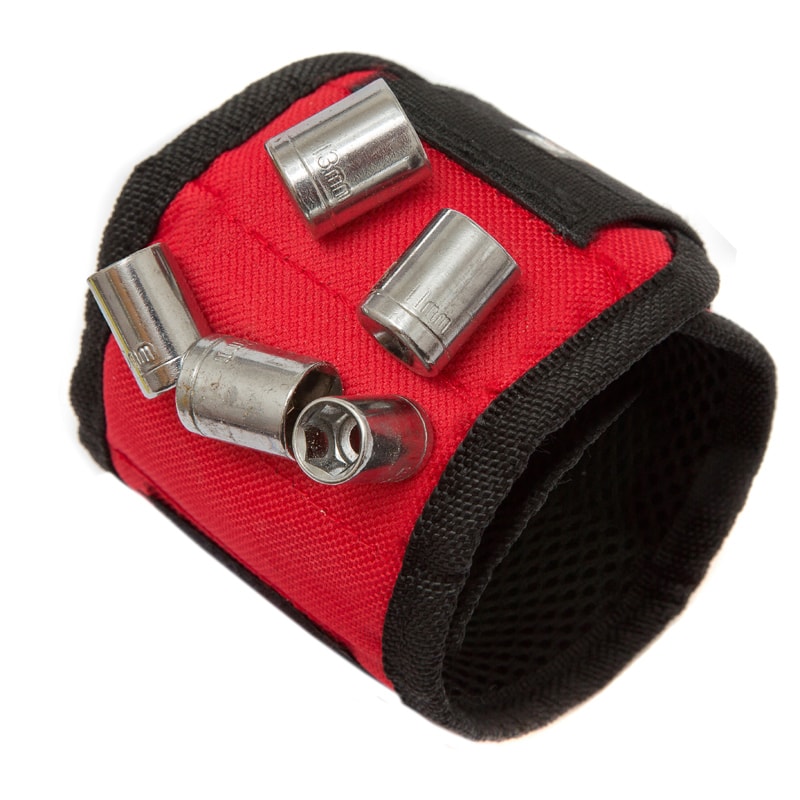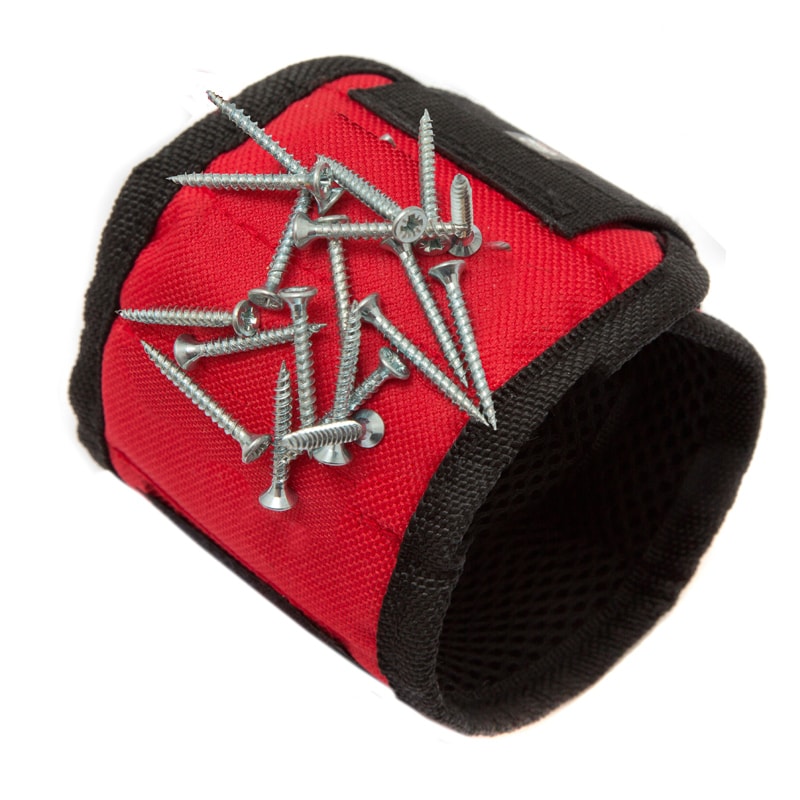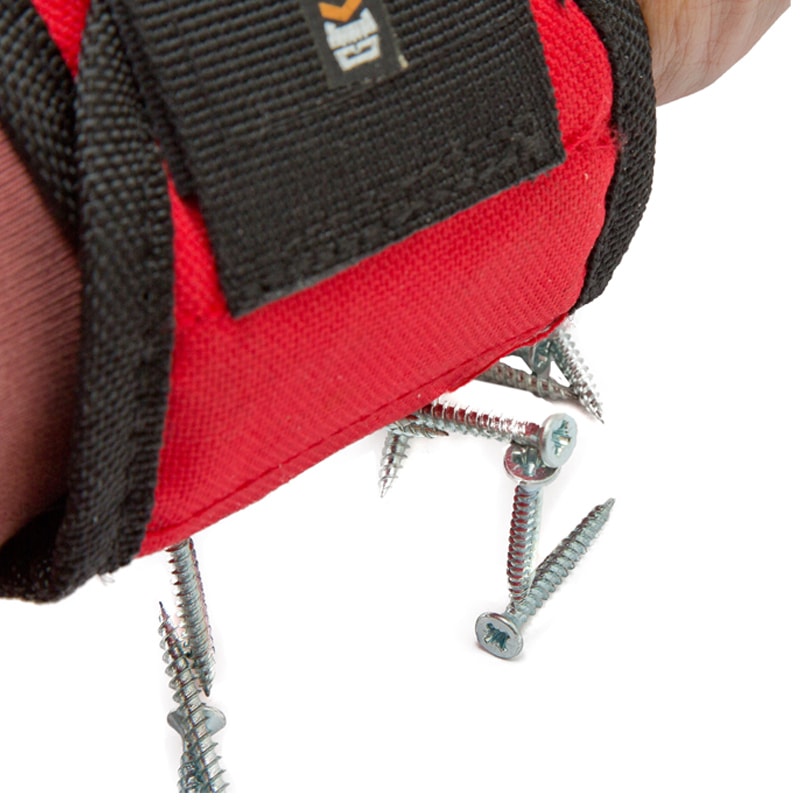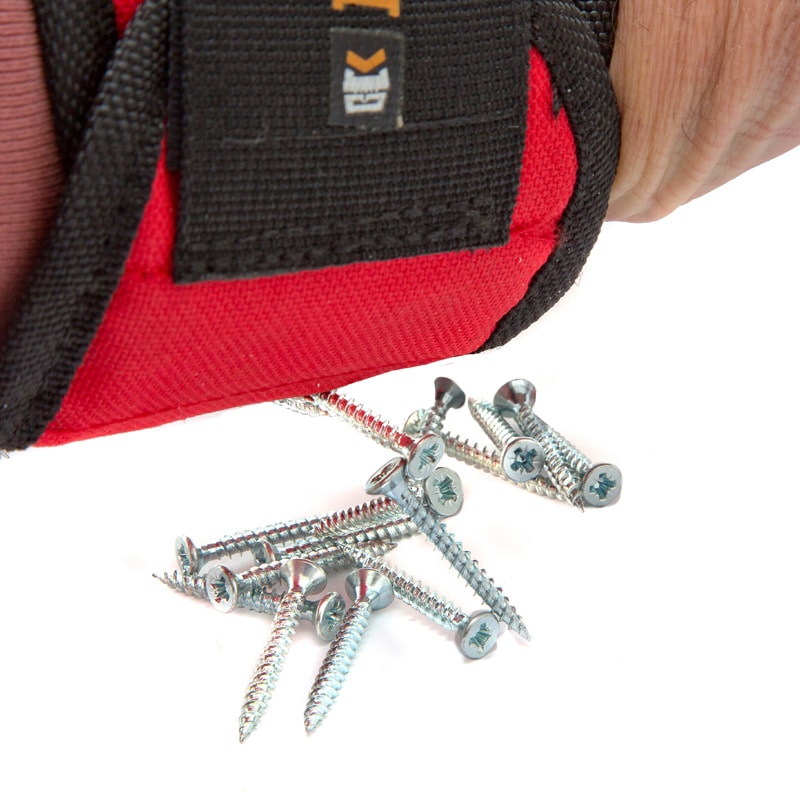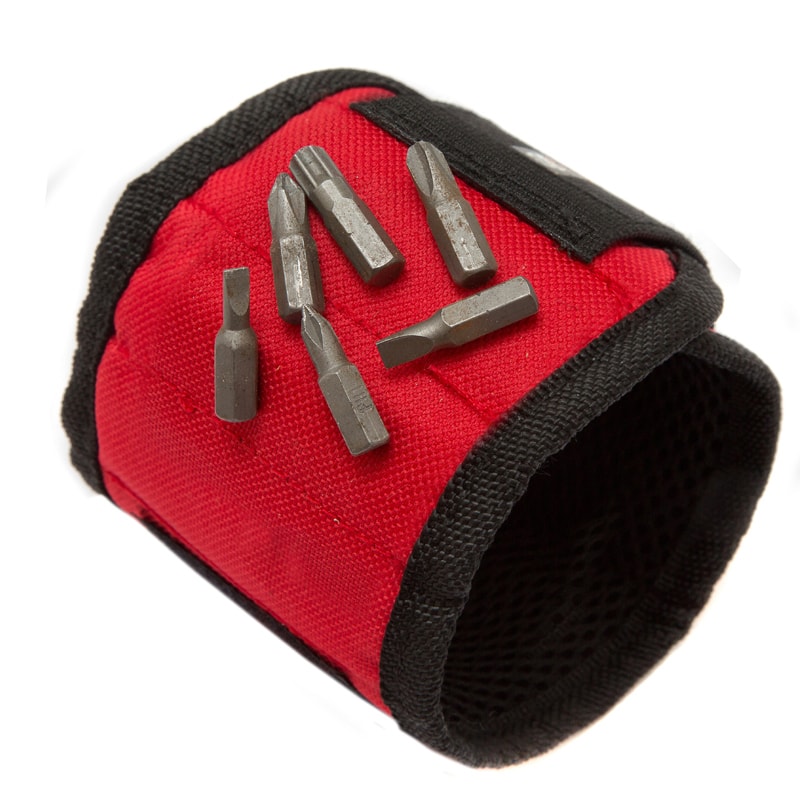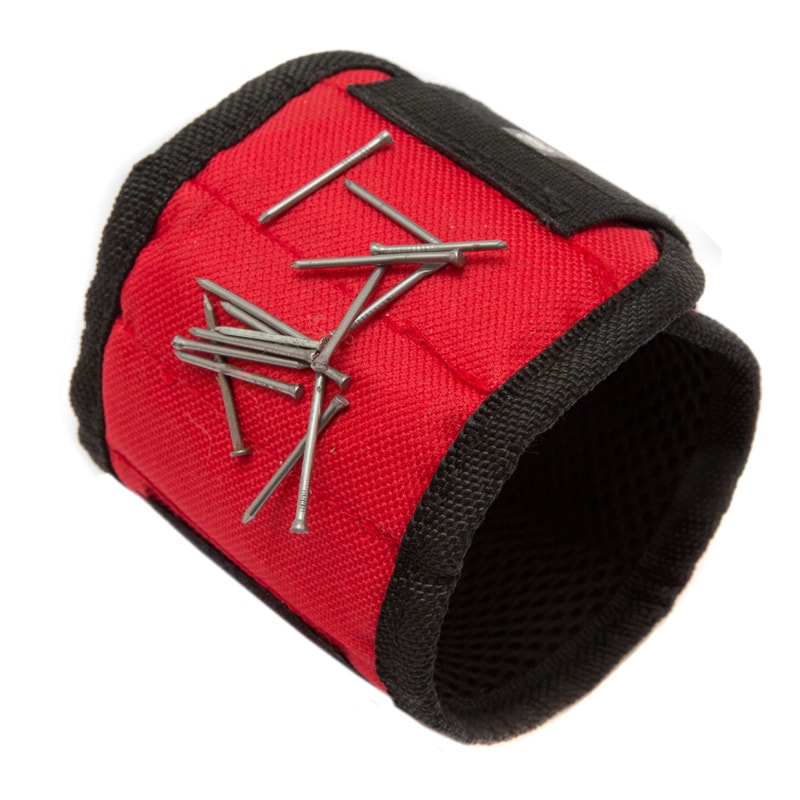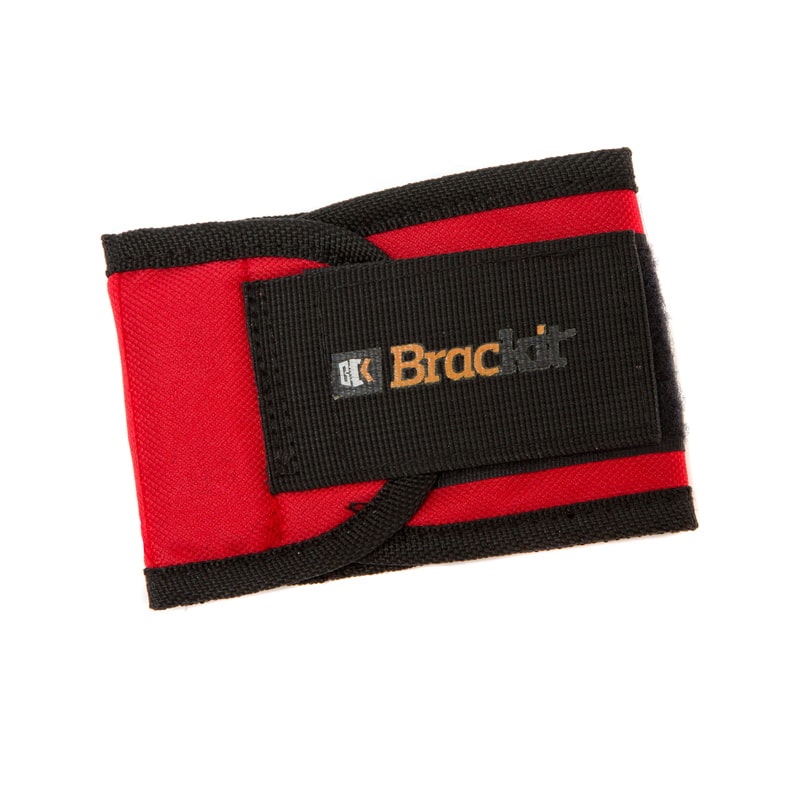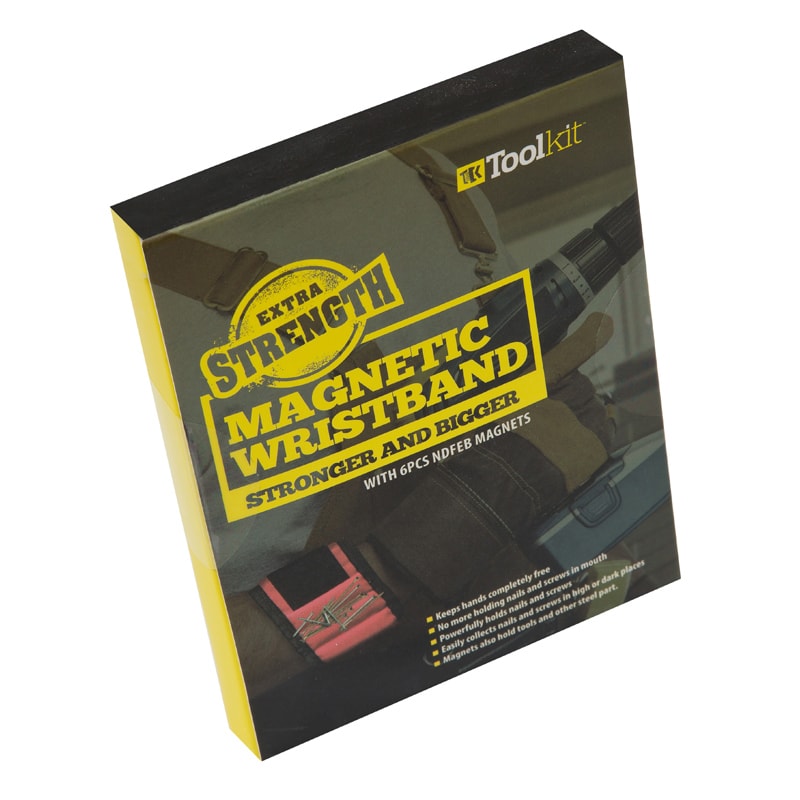 POWERFULLY MAGNETIC: Complete with the integration of impressively strong magnets, this wristband tool is a top choice among woodworkers, upholstery professionals, machinists, computer repairmen and installation specialists.
HELPFUL ACCESSORY: These magnet wristbands allow you to keep small metal objects within reach while attending to other tasks at hand, such as using a drill, climbing a ladder, positioning shingles or taking measurements.
REALLY EASY TO WEAR: Made out of a durable nylon material and equipped with a strong hook-and-loop Velcro strap that securely wraps around the wrist, these magnetic wristbands are incredibly easy to wear while working, sewing or crafting.
ONE-SIZE-FITS-MOST: The strap fitted onto these magnet wrist bands is conveniently adjustable, which means one size fits most wrists and you can adjust the fit as needed.
THOUGHTFUL GIFT IDEA: Although the nail and screw wristband can be used by laborers and contractors, it can also be used by craft enthusiasts or seamstresses. This is why the Brackit wristband tool makes a fantastic gift idea for him OR her!
Brackit Extra Strong Magnet Wristband Tool | Adjustable Tool Wrist Bands for Screws, Nails, Nuts, Bolts & More | Premium Magnetic Screw & Nail Wristband for Carpenters, Builders, Roofers, Auto Mechani
£0.00
Available for home delivery (free UK delivery over £20)
FREE returns