Brackit Felt Pads Jumbo Assortment Pack | 270 Pc Non-Slip Felt Circles & Cut-To-Size Felt Sheet Furniture Pads for Hardwood Floors, Cabinet Door Bumpers, Chair Legs, Pianos & Other Home Furnishings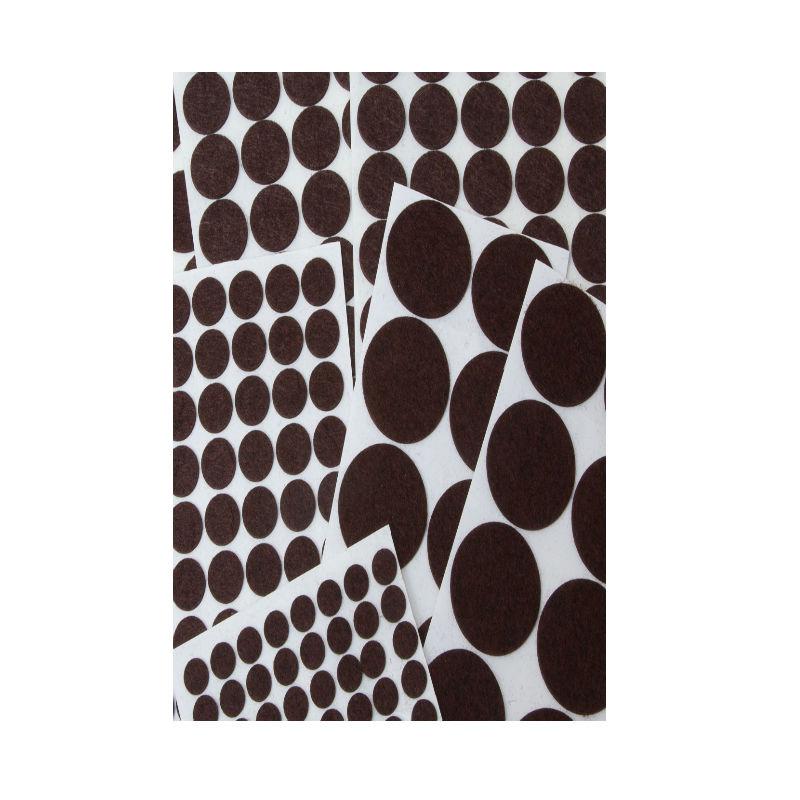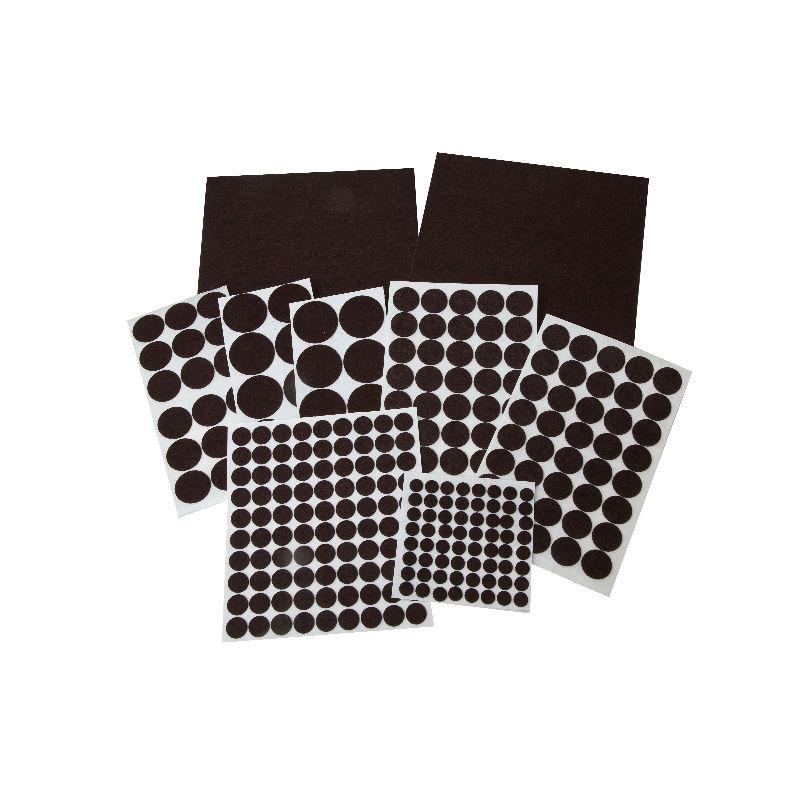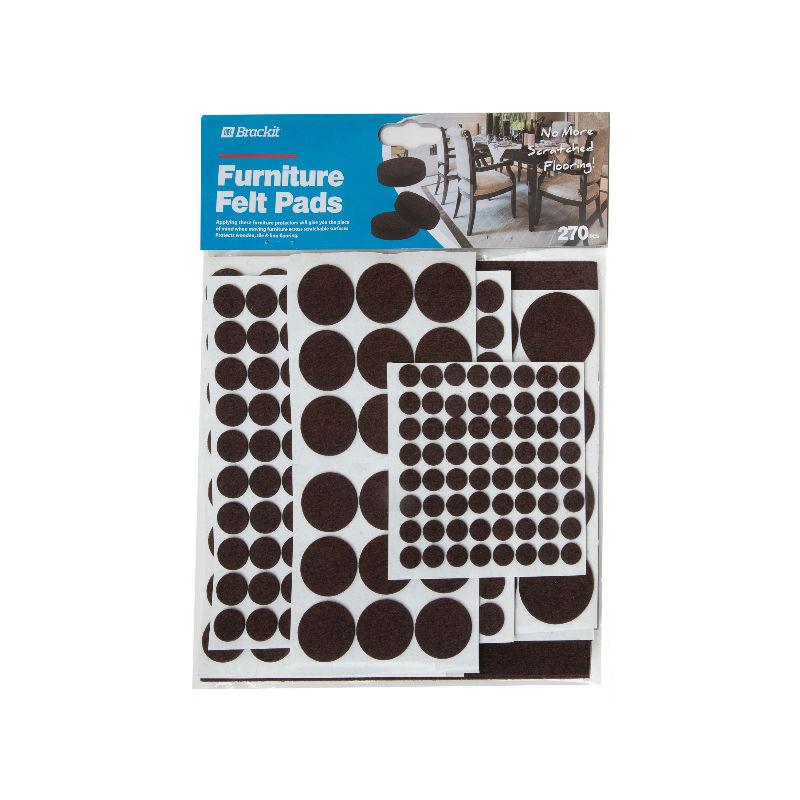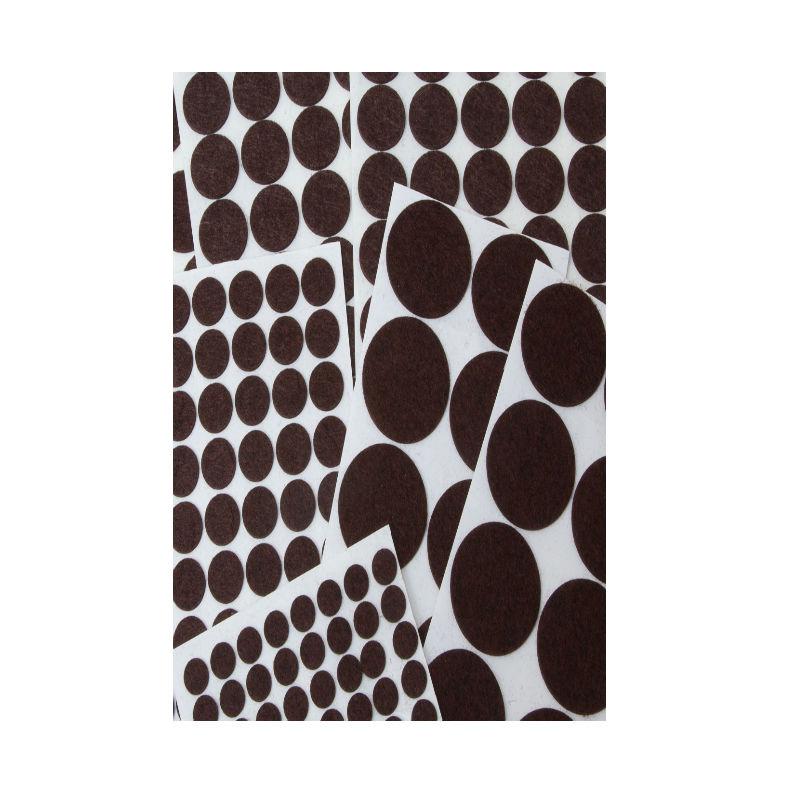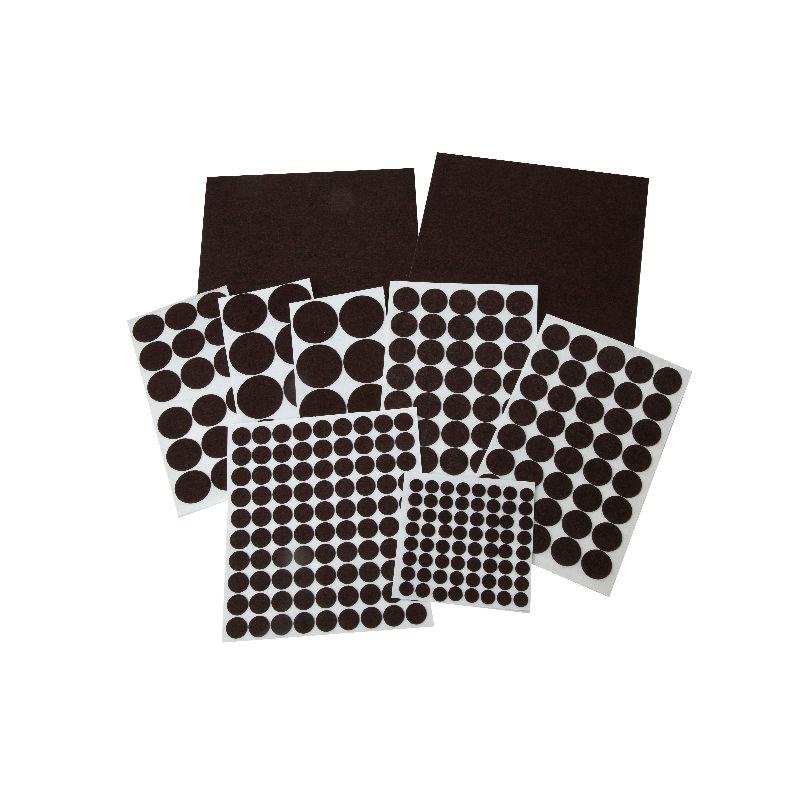 BRACKIT BROWN/BLACK FELT PADS: The dark espresso brown/black color of the furniture pads and sliders in our felt pads assorted pack makes them the #1 pick among those looking for nonslip furniture pads that blend in with their surroundings.
SLIP-RESISTANT FELT GLIDES: Have a chair, couch, table, dresser or desk that slides and slips on your hardwood floors, thus damaging them in the process? Apply these anti slip furniture pads to the bottom of your chair legs or corners to prevent the shifting.
READY-TO-STICK FELT CIRCLES: Our felt kit comes with a jumbo assortment of heavy duty felt pads to give you plenty of options. The small round felt pads are commonly used as picture frame felt pads or felt door bumpers, while the bigger ones can be used to make felt coasters.
TWO CUT-TO-SIZE FELT SHEETS: Can't find a felt circle that meets your needs? No worries! Each felt variety pack also includes a pair of large brown/black felt sheets that you can use to cut our your own custom felt pad shapes and sizes as desired.
RECOMMENDED FELT PAD USES: Use the adhesive felt pads as felt pads for cabinet doors, felt pads for chair legs, felt pads for coasters, furniture pads for carpet, rocking chair furniture pads, furniture pads to protect walls, under furniture felt pads, etc.
Brackit Felt Pads Jumbo Assortment Pack | 270 Pc Non-Slip Felt Circles & Cut-To-Size Felt Sheet Furniture Pads for Hardwood Floors, Cabinet Door Bumpers, Chair Legs, Pianos & Other Home Furnishings
£0.00
Available for home delivery (free UK delivery over £20)
FREE returns