Brackit Bolts and Nuts Set - 240 pcs. - inc. Machine Bolts, Lock Washers and Hex nuts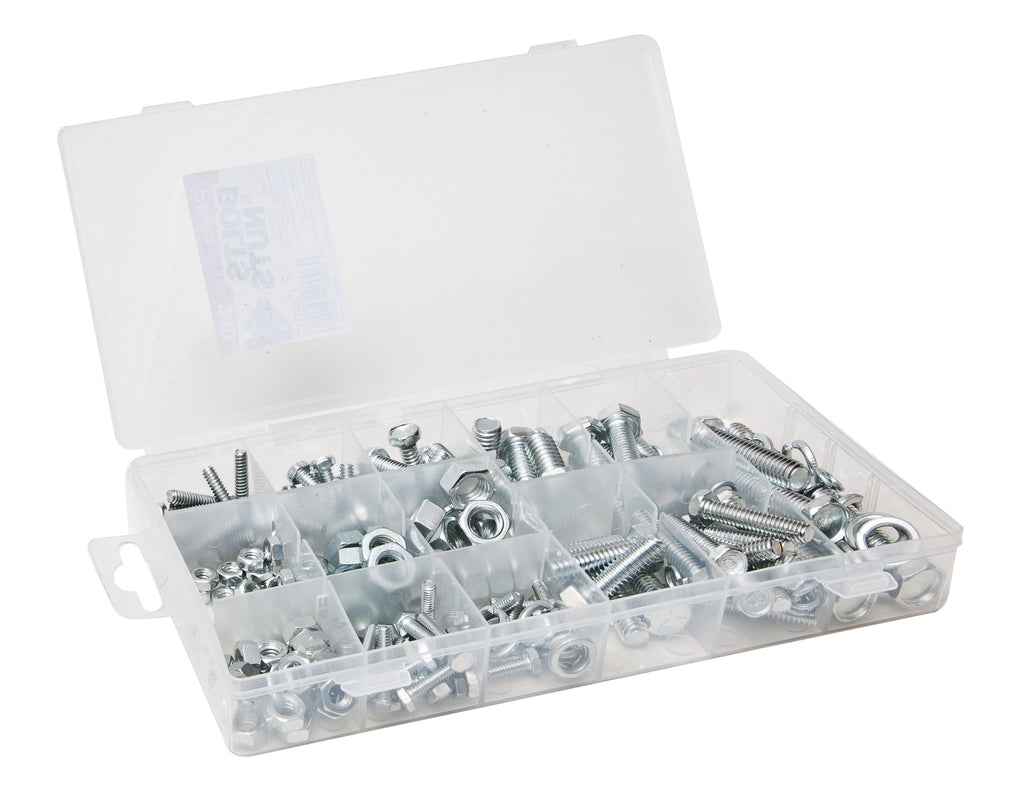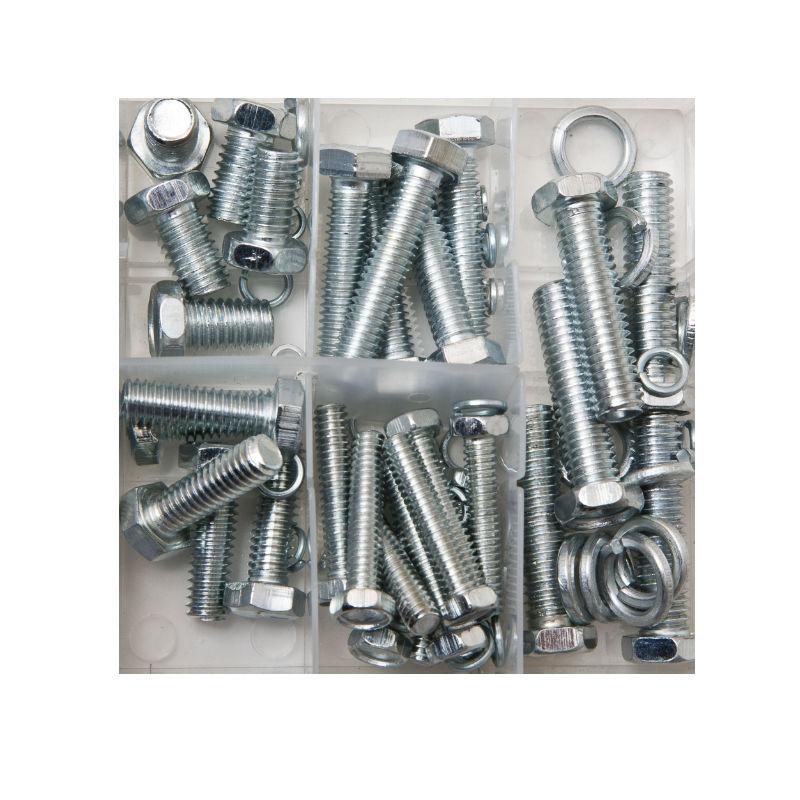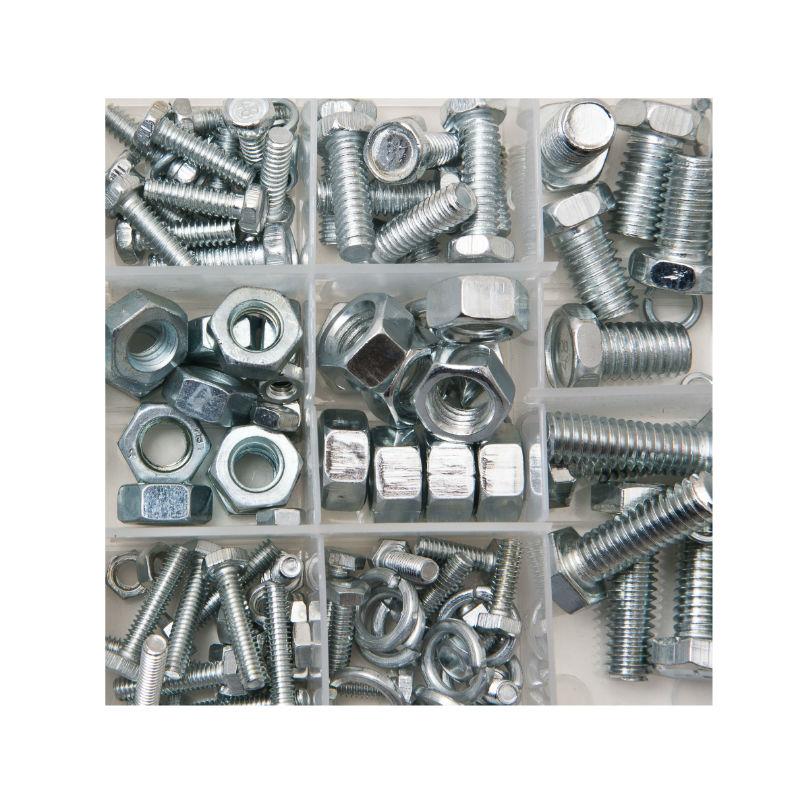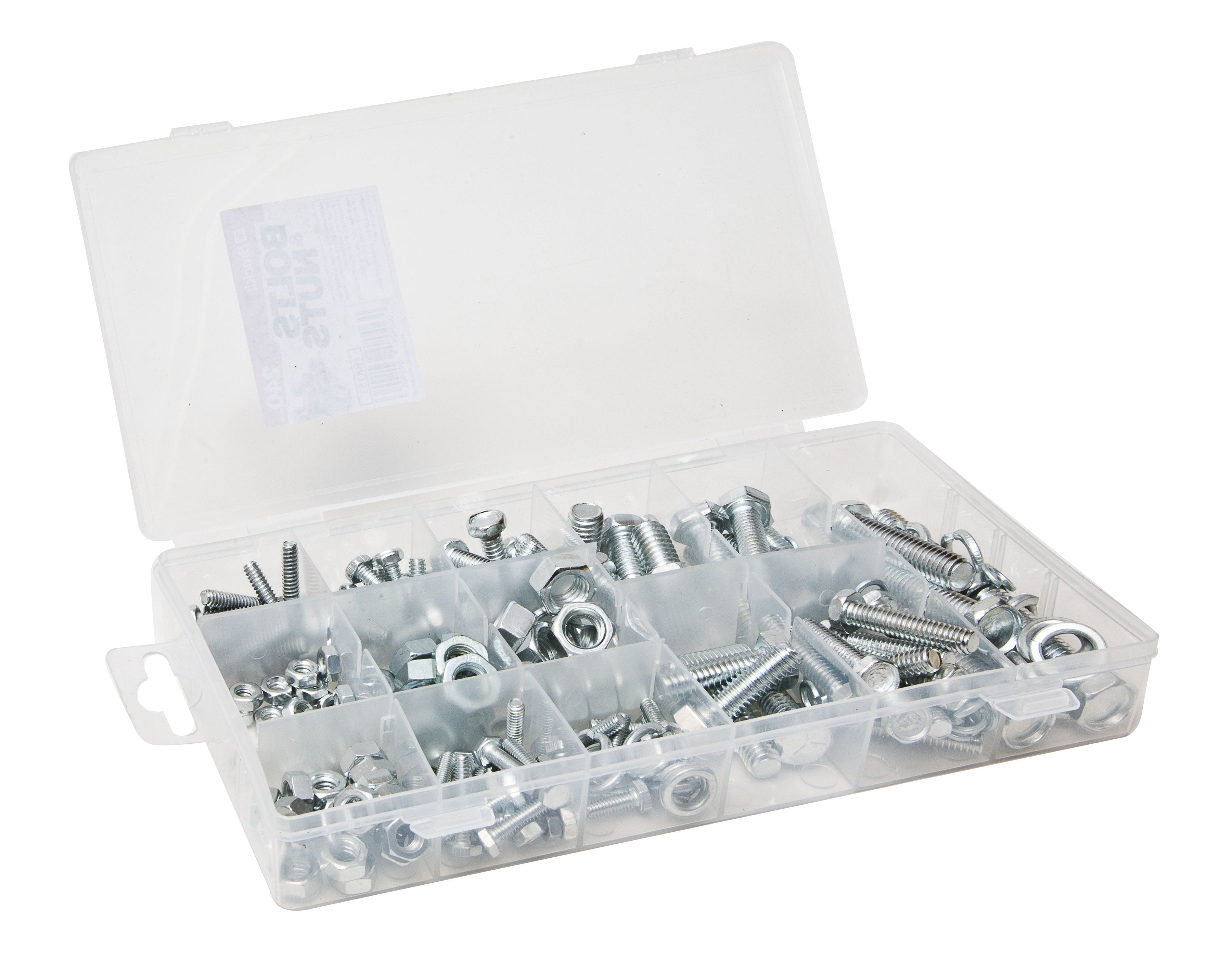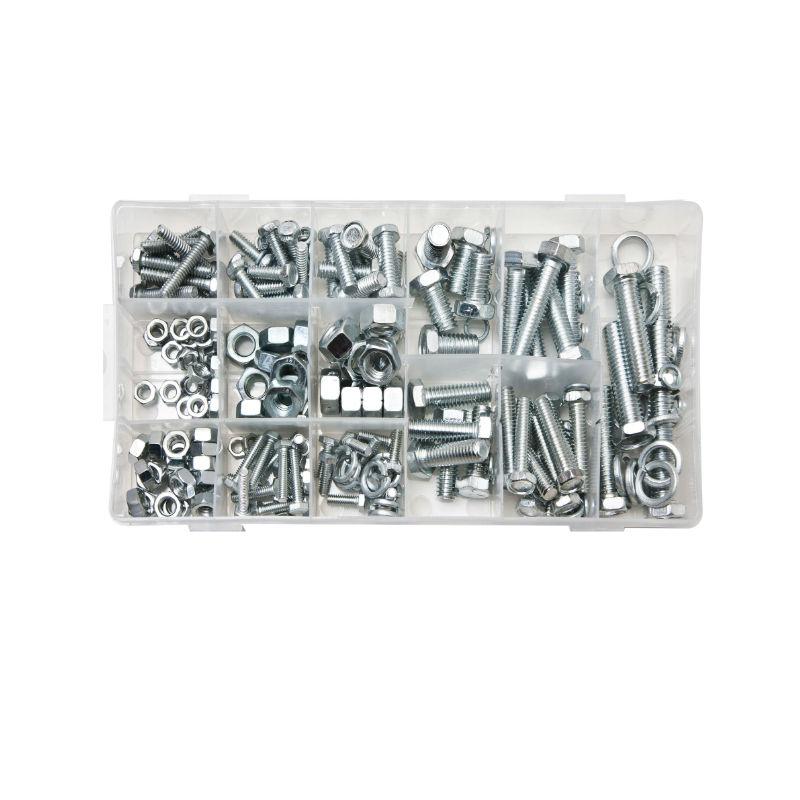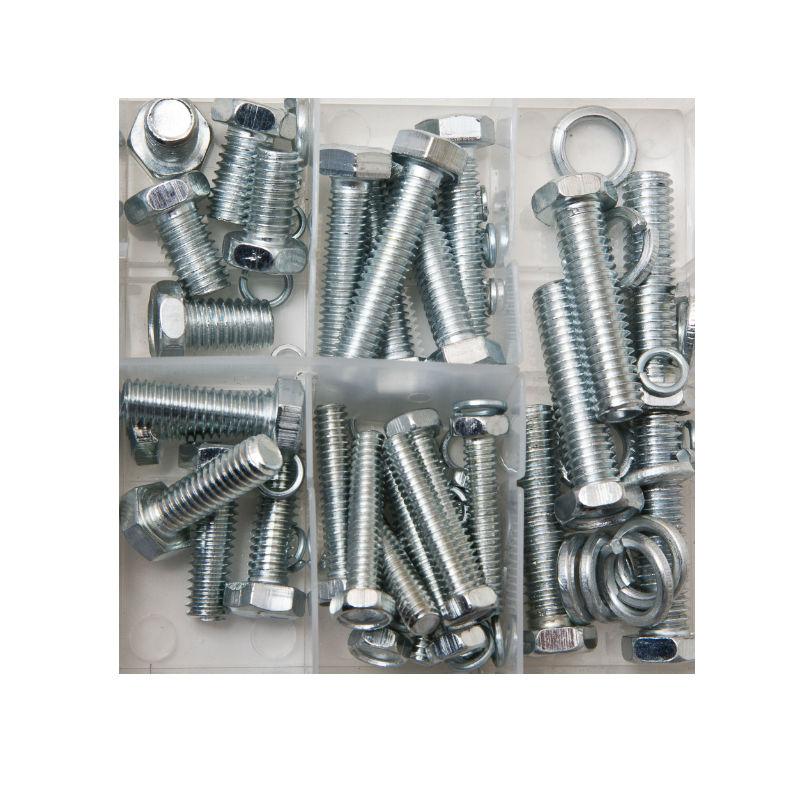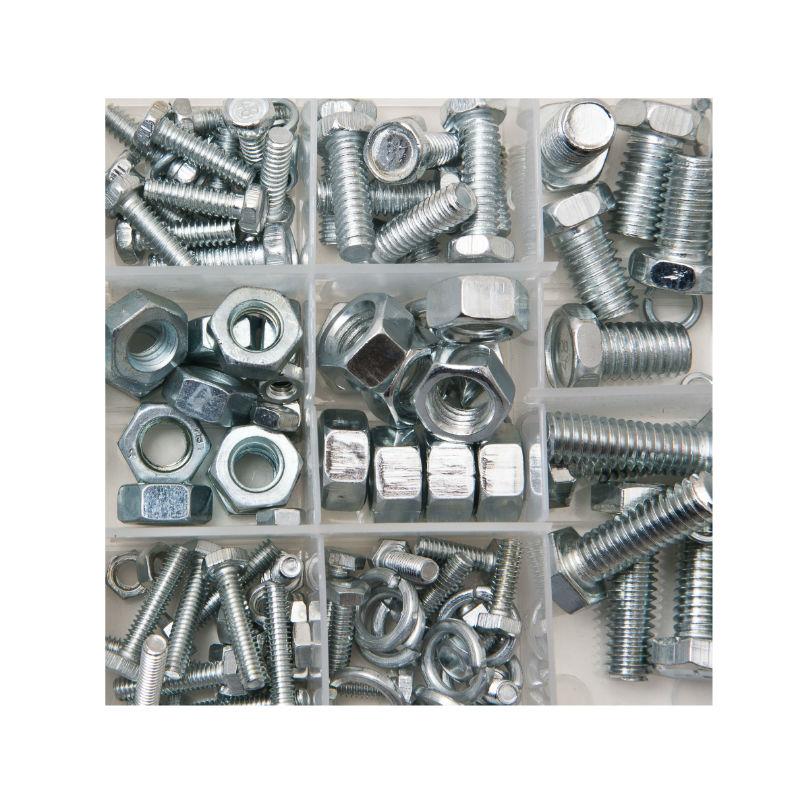 ASSORTED BOLTS KIT: Quit chasing around after loose bolts, nuts and washers. This nut bolt assortment by Brackit includes a selection of all three pieces of hardware you need to mount, repair, assemble or secure.
BUY BOLTS IN BULK: These bolts with nuts and washers come in various sizes, which means you'll a selection to choose from when creating, repairing, building or mounting.
COMPARTMENT CASE: Every bolts, buts and washers kit comes with a small compartmentalized tool box that keeps the bulk bolts organized for you. The clear lid also lets you see your stash, so you'll know when you're running low!
STRONG & RELIABLE: Since they are made out of solid metal, our bolts and nuts are durable enough to stay screwed without budging. They're resistant to stripping, they produce a smooth screw and they are easy to remove.
RECOMMENDED USES: Heavy duty eye bolts sure can come in handy! Use them (along with the wing nuts and washers) to safely install a headboard, assemble a crib, mount a TV, repair a motorcycle or even secure down your wall hangings.
Brackit Bolts and Nuts Set - 240 pcs. - inc. Machine Bolts, Lock Washers and Hex nuts
£0.00
Available for home delivery (free UK delivery over £20)
FREE returns