40-Pack of Mixed 2mm Glitter & Normal EVA Foam Craft Sheets – Multi-Coloured 20x A5-Size Glitter Foam Sheets and 20x A5-Size Standard Foam Sheets – Art Supplies for Craft Scrapbooking Decoupage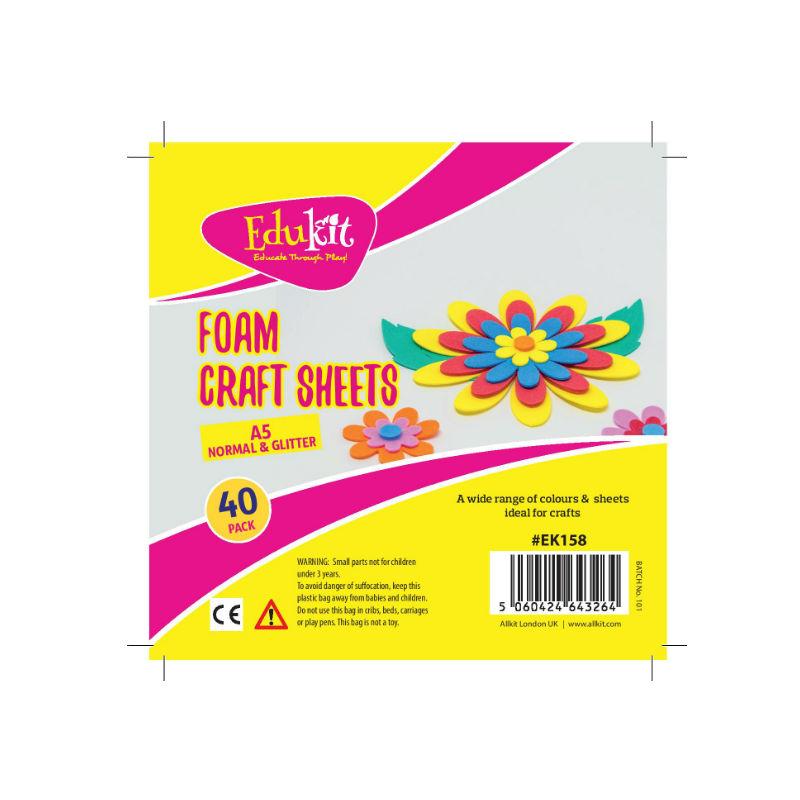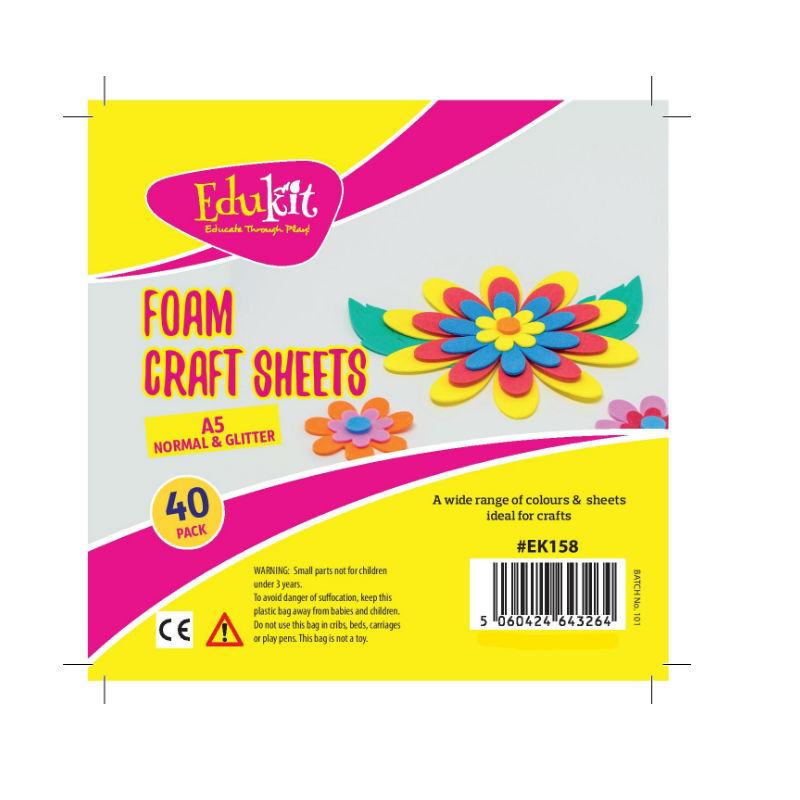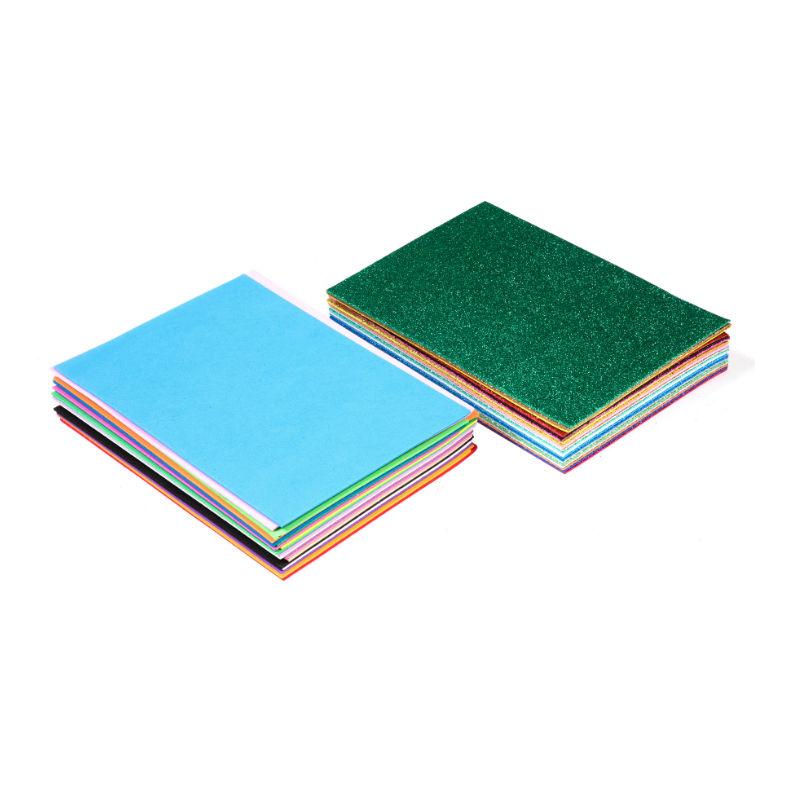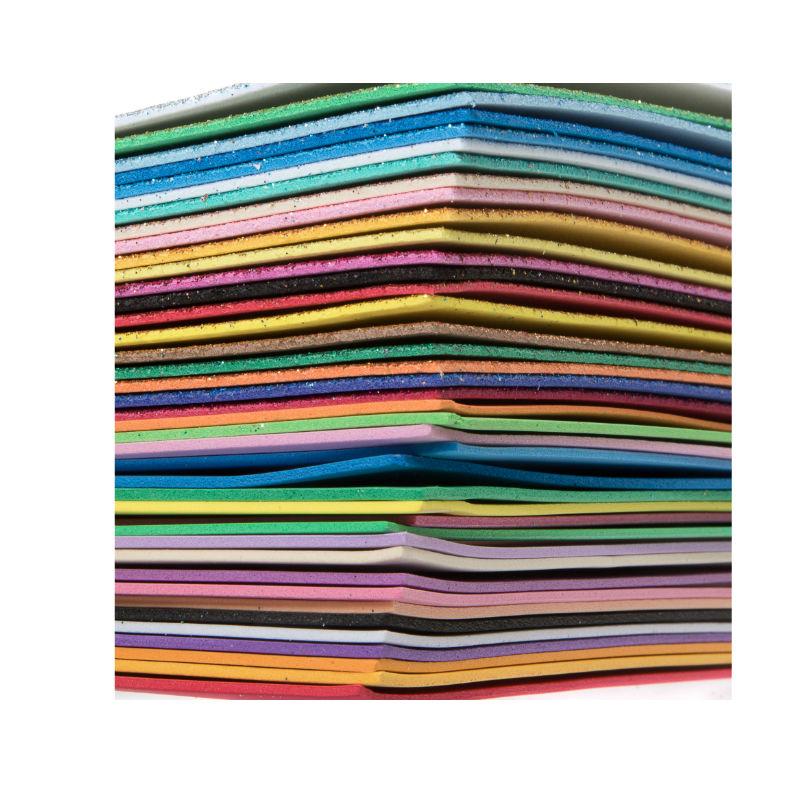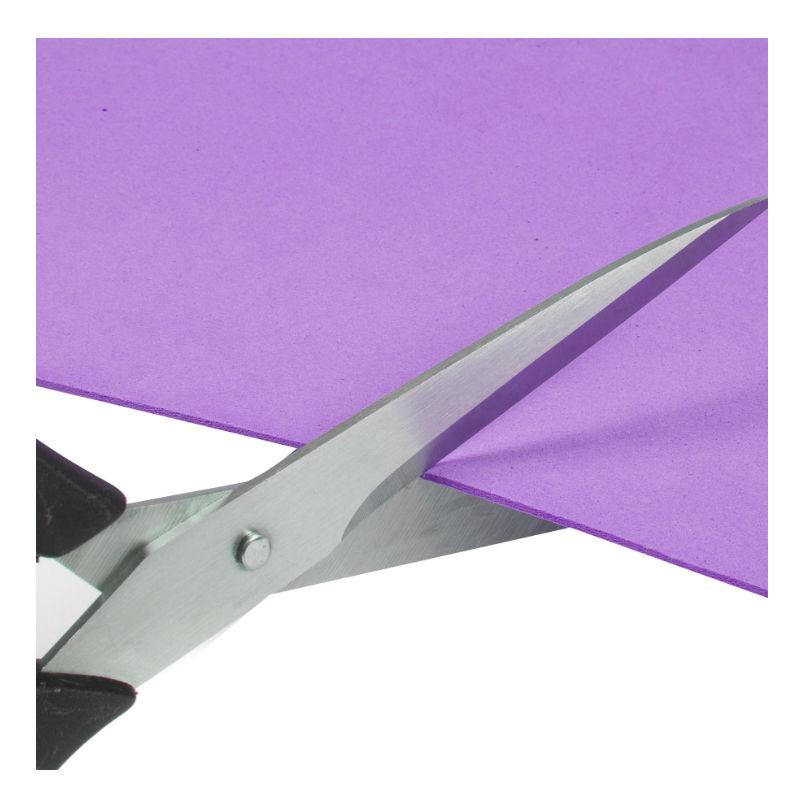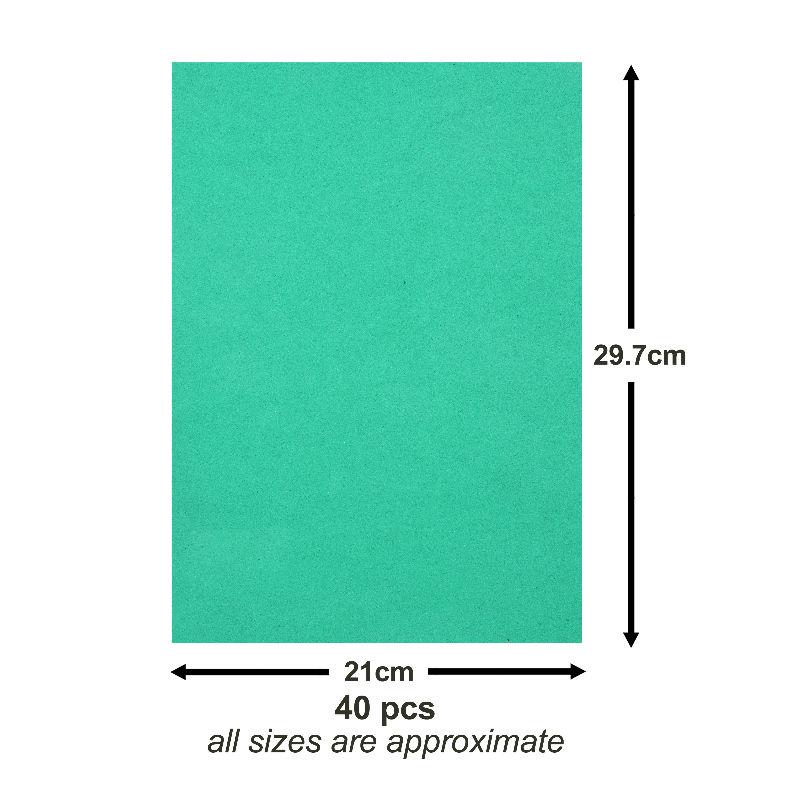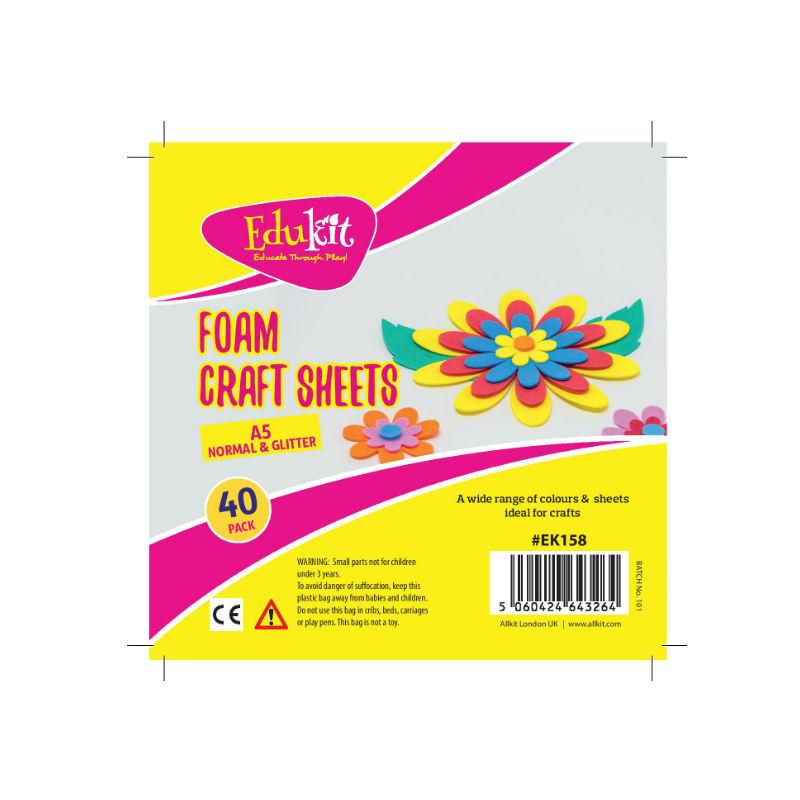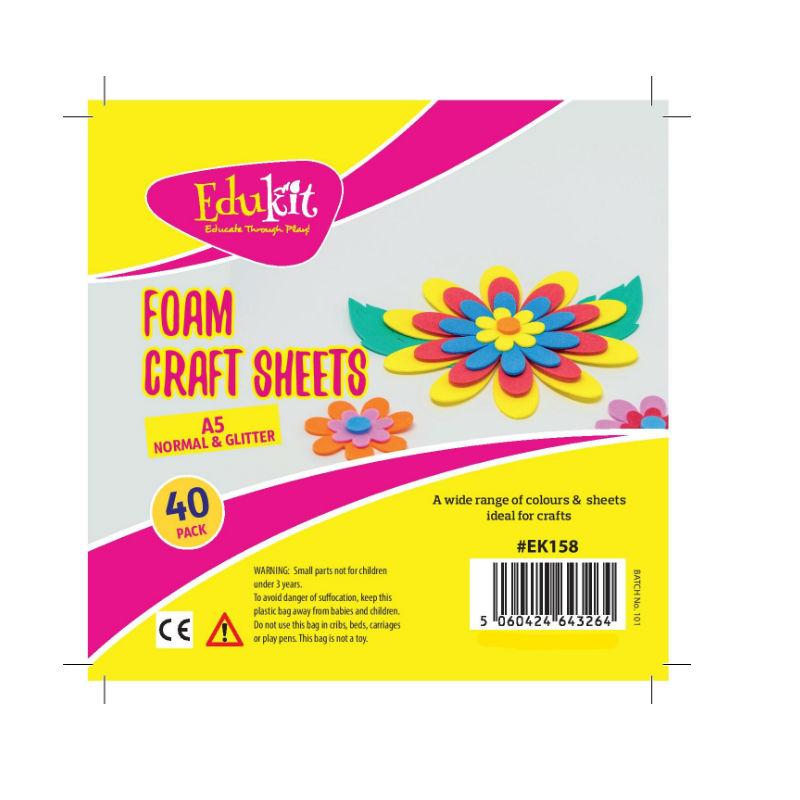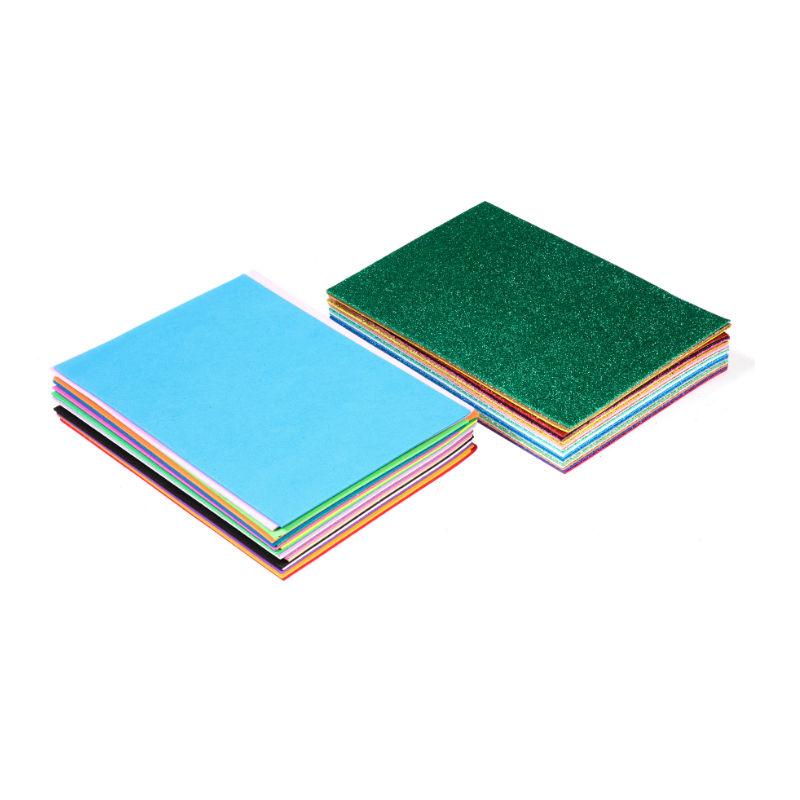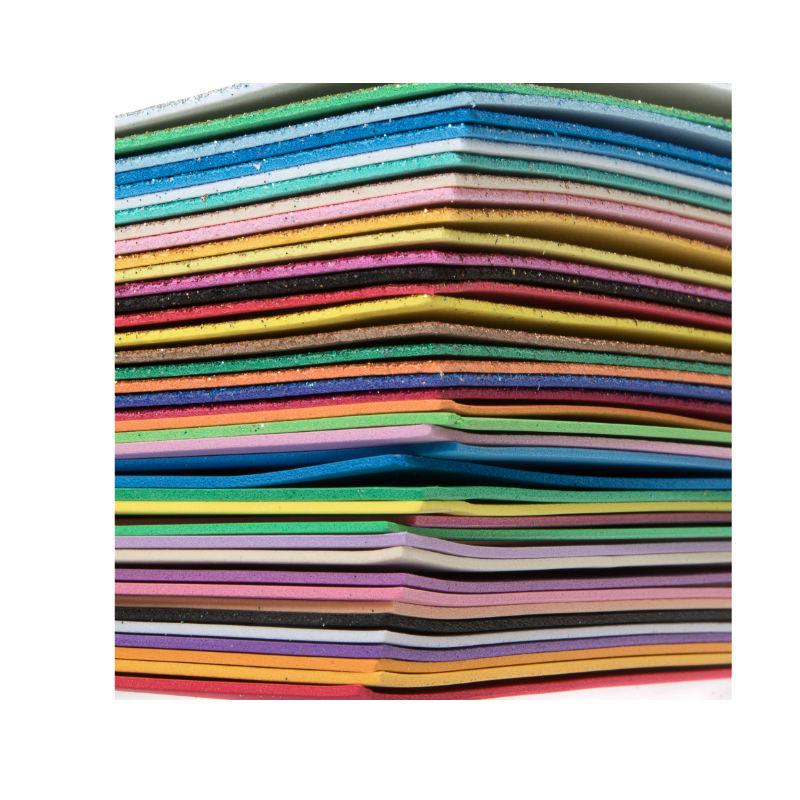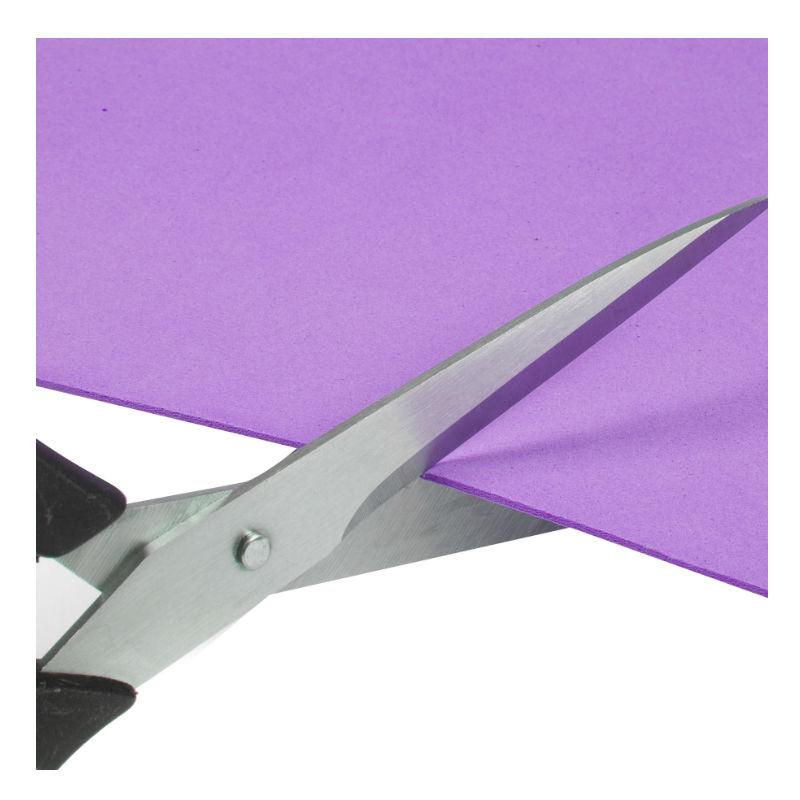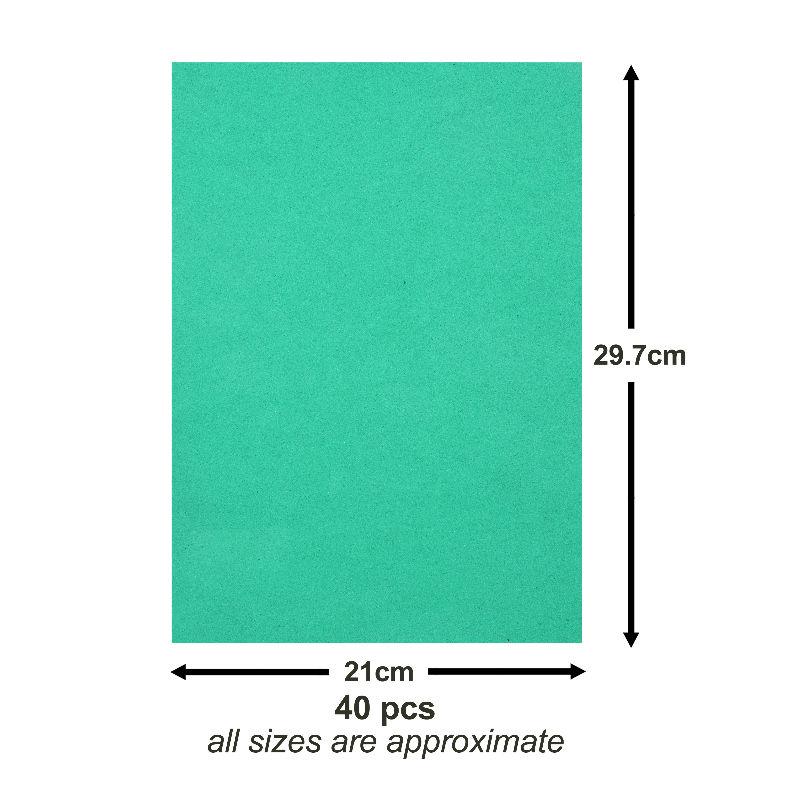 GREAT VALUE SET OF MIXED EVA FOAM A5-SIZE 2MM CRAFT SHEETS ? This premium quality pack of A5-sized foam sheets comprise of Glittered and Standard finished sheets which are simple to cut into any shape using normal scissors. Bright and vibrant, they are great for instantly glitzing up any DIY craft project!
CONTAINS 40 SHEETS (20 GLITTER & 20 NORMAL) ? Each A5-sized bulk pack is made up of 20 eye-catching glitter-finished foam sheets and 20 regular foam sheets. With a wide variety of brightly coloured sheets in each pack, there?s always going to be a great selection allowing you to add amazing-looking finishing touches to your scrapbooking, card decorating and general craftwork.
GIVE YOUR CRAFT PROJECTS A TOUCH OF FLAIR ? Our extra-sassy glitter foam sheets are the perfect way to spice up your design skills, plus the regular foam sheets included in this pack also offer an easy way to add new dimensions of texture and depth to your art.
SUITABLE FOR MANY ACTIVITIES ? Our best-selling coloured glitter and regular 2mm foam sheets are perfect for a wide number of DIY crafting activities, with the glitter-finish foam making for unique and elegant design touches and the regular foam sheets offering the further benefit of being easy to write on with all types of pens and pencils.
SUITABLE FOR BOTH HOME AND SCHOOL-USE ? This great-value set of 40 mixed multi-coloured foam sheets for all types of crafting and DIY is a popular choice for keeping imaginative minds busy both at home and at school. Start taking your crafting to new heights with these fun-to-use brightly-coloured glitter and regular A5-sized foam sheets.
40-Pack of Mixed 2mm Glitter & Normal EVA Foam Craft Sheets – Multi-Coloured 20x A5-Size Glitter Foam Sheets and 20x A5-Size Standard Foam Sheets – Art Supplies for Craft Scrapbooking Decoupage
£0.00
Available for home delivery (free UK delivery over £20)
FREE returns
Category: