Edukit Wooden Shape Sorting Pull Toy Cart for Children Toddlers Wooden Sorter Toy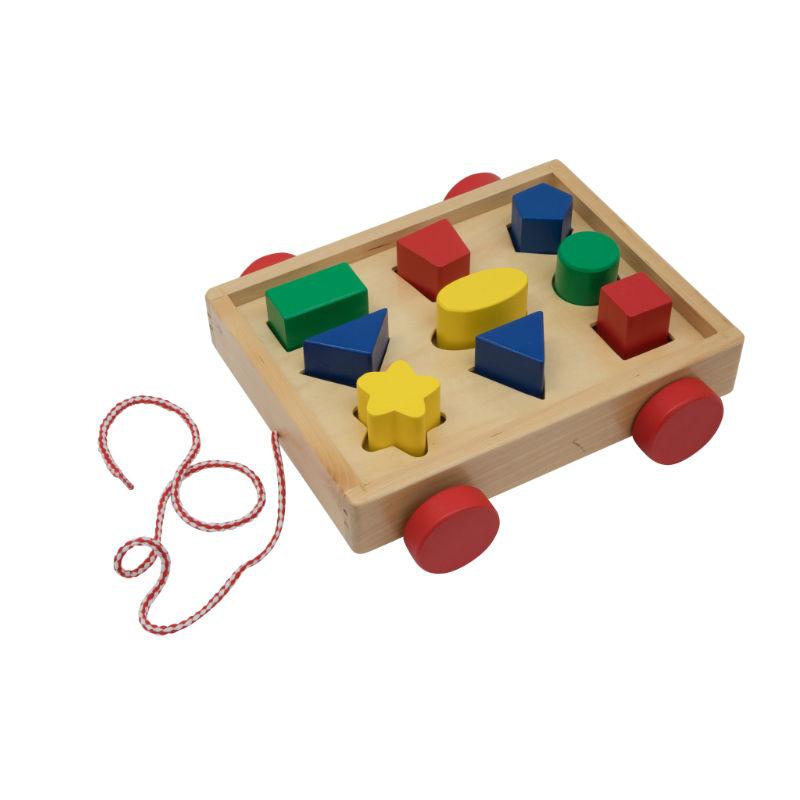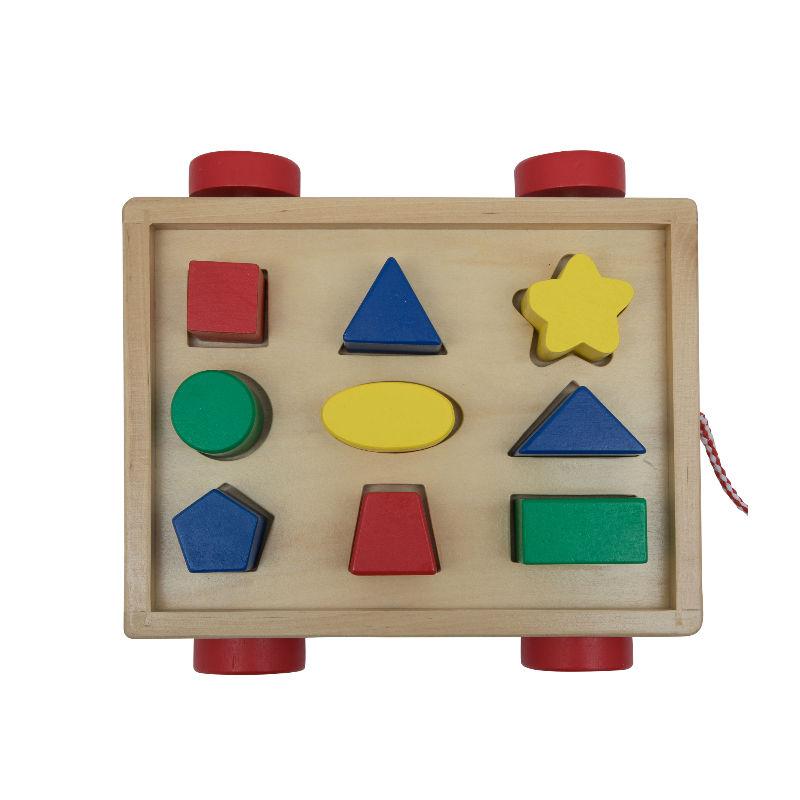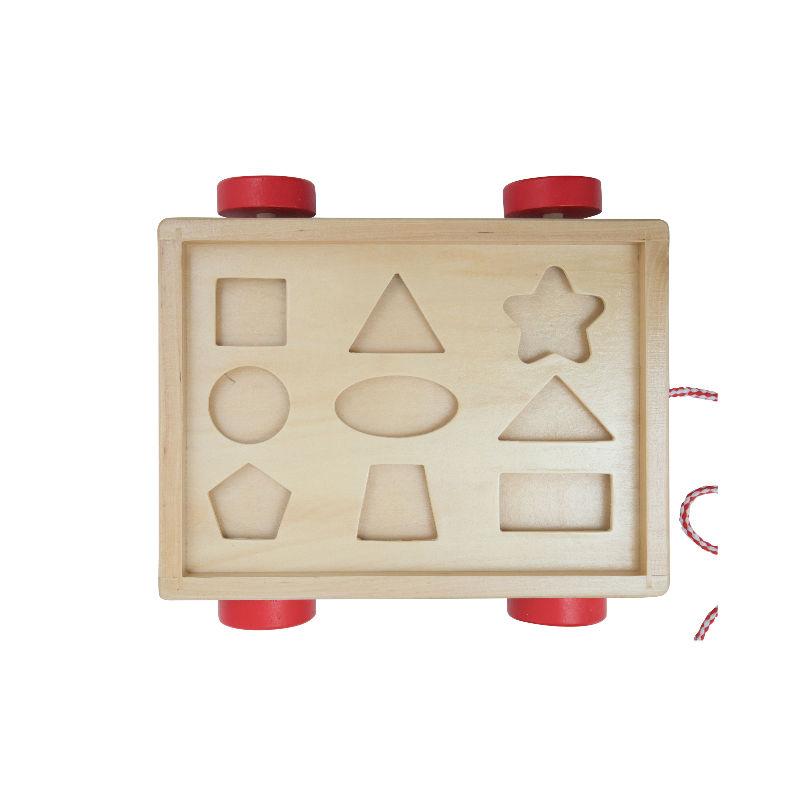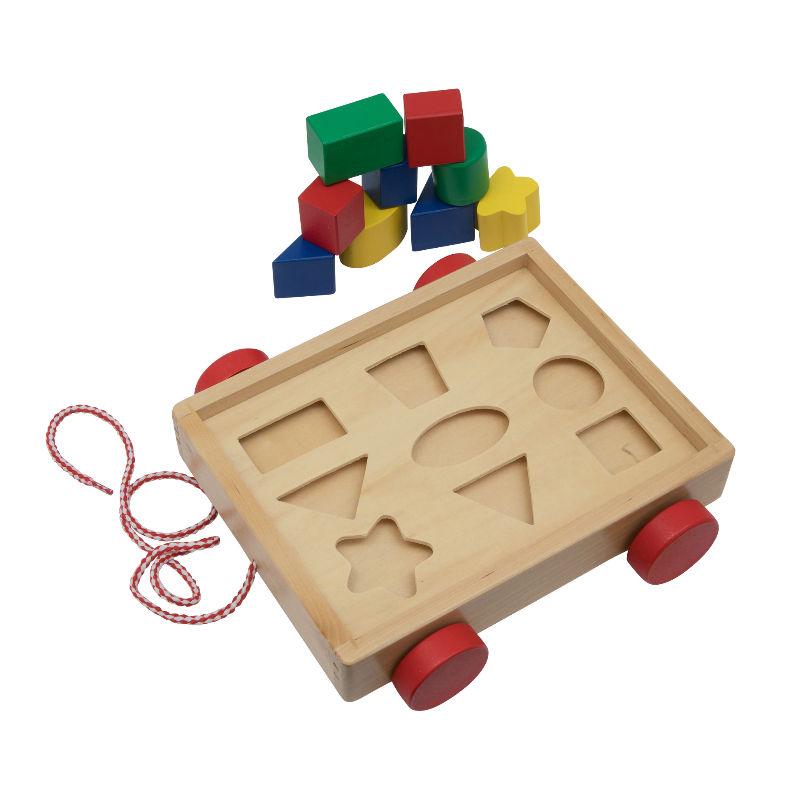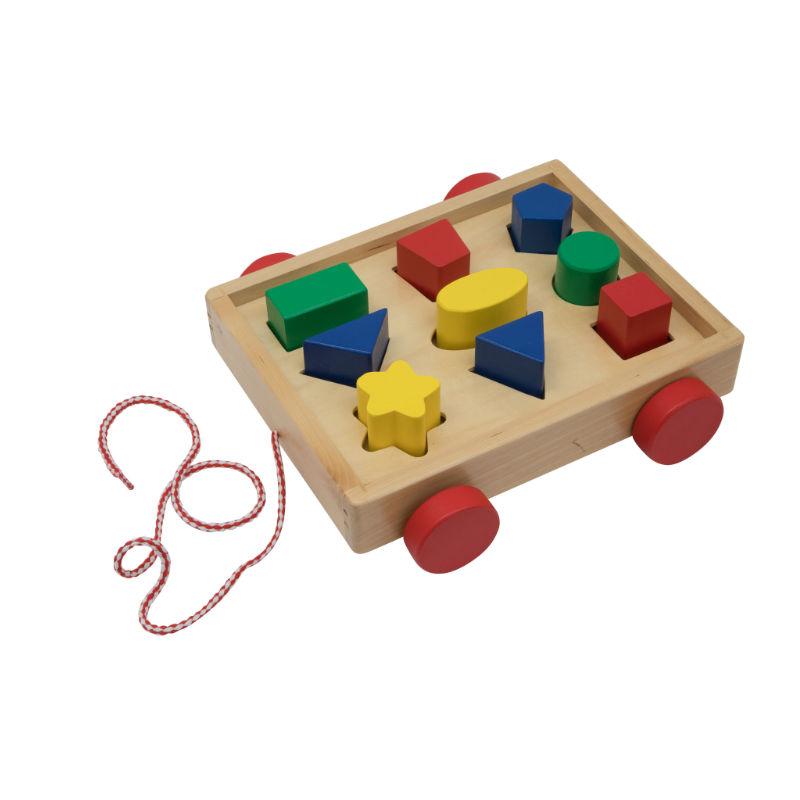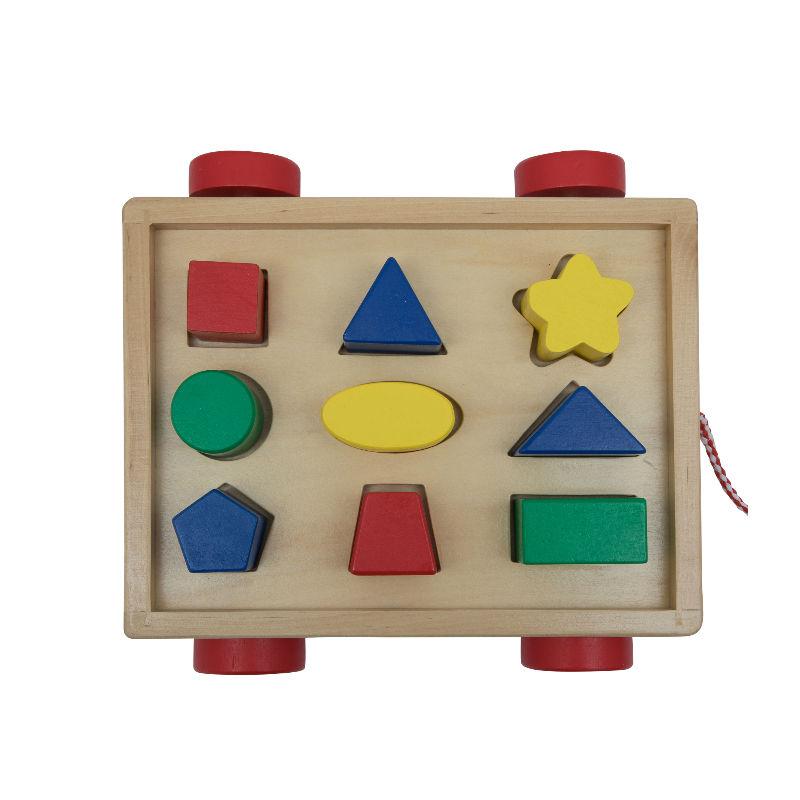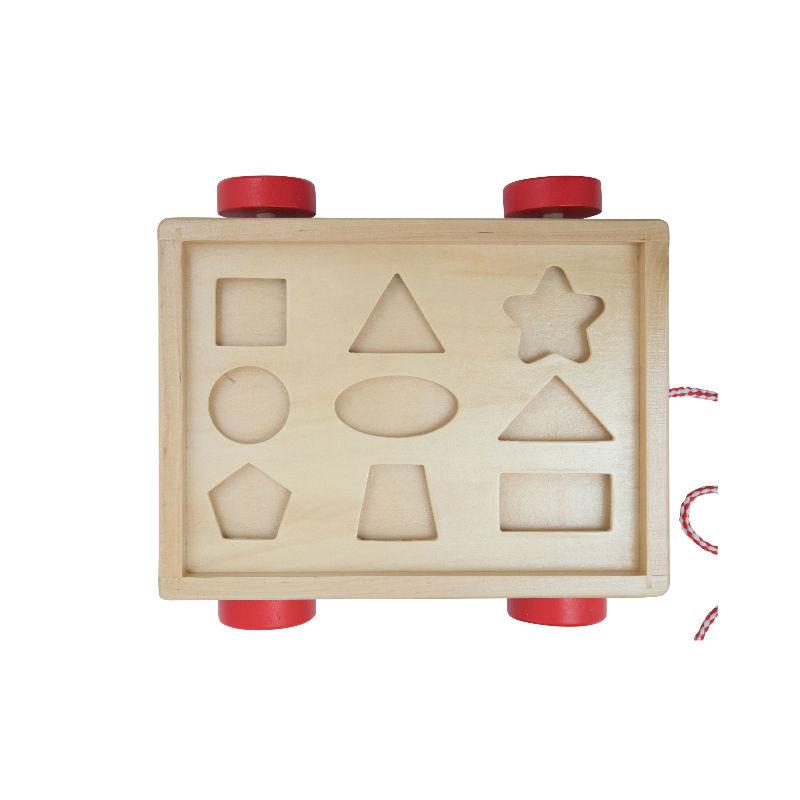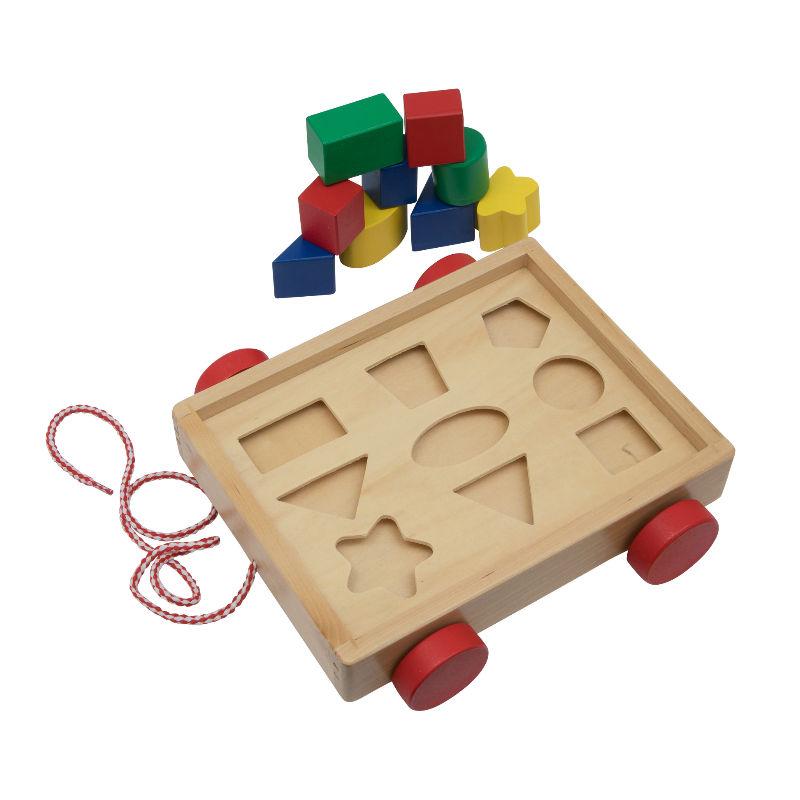 COLOURFUL CHILDREN?S SHAPE SORTING PULL TOY CART: Will provide children ages 18 months and older engaging and endless fun as they try to match each peg into the matching hole.
MATERIAL: 9 wooden blocks in 9 different shapes with 4 colors, crafted from eco-friendly, sustainable lumber. Children can pull along their toy using the red string attached.
SAFETY: Our shape sorting pull cart is an ecofriendly toy and painted with nontoxic water-based child safe paints
BENEFIT: Our shape sorting pull cart helps instruct kids about color, recognition, and is excellent for improving hand-eye coordination. Watch your children?s confidence soar as they learn to count and identify shapes.
COMMON USES; Our shape sorting pull cart is an early education toy that instantly commands grabs your child?s attention and poses a problem-solving challenge requiring multi-tasking skills. It also encourages toddlers to walk and run as they pull their cart behind them.
Edukit Wooden Shape Sorting Pull Toy Cart for Children Toddlers Wooden Sorter Toy
£0.00
Available for home delivery (free UK delivery over £20)
FREE returns
Category: