edukit Fun and Educational 280pc Art & Craft Materials Bumper Pack – Felt Sheets Pipe Cleaners Pompoms, Sticky Goggle Eyes, Gem Stickers and Coloured Feathers for Kids Toddlers & Children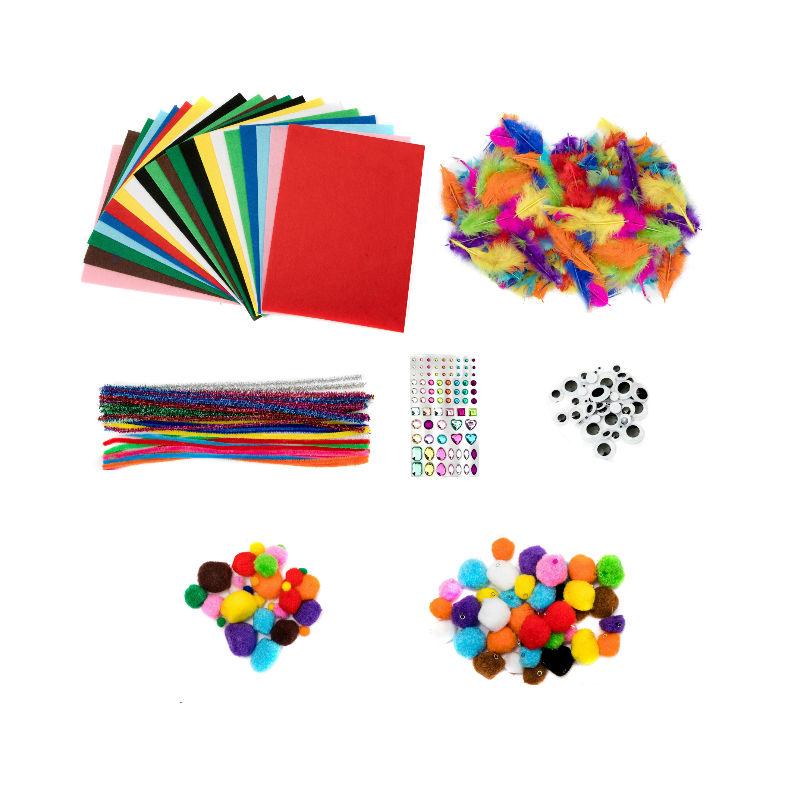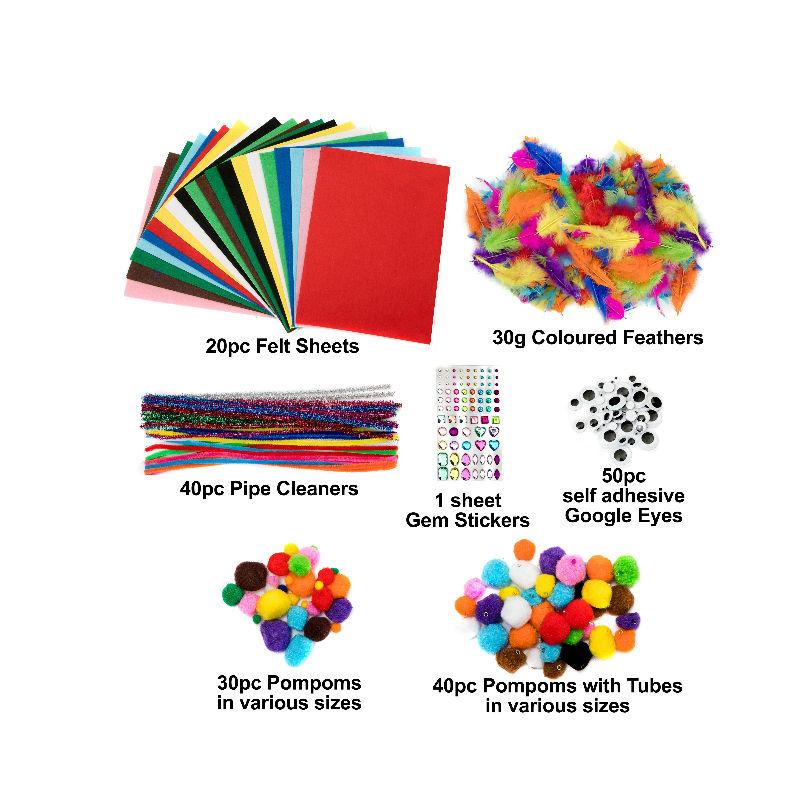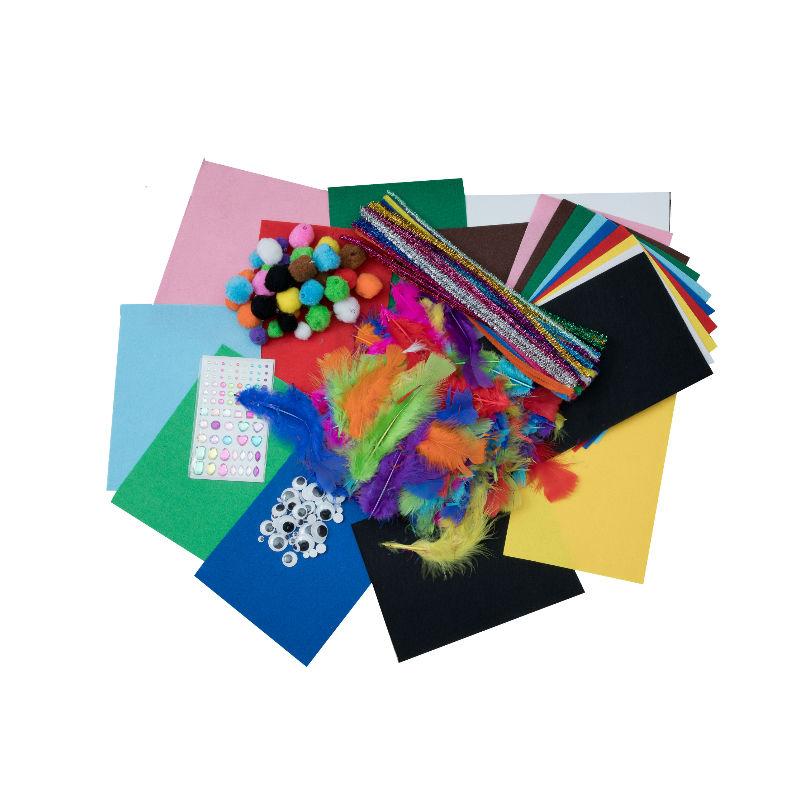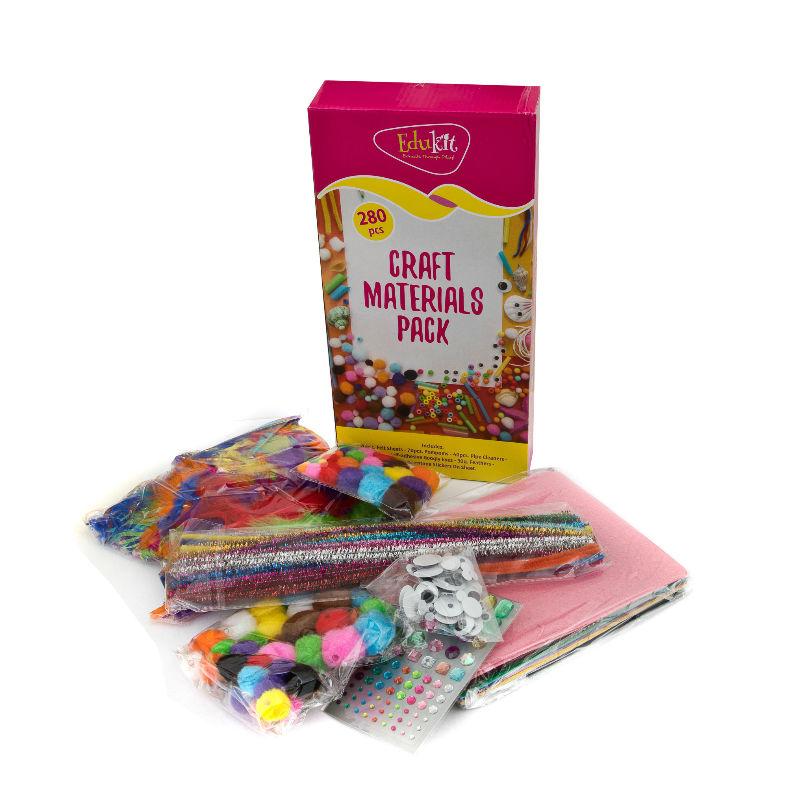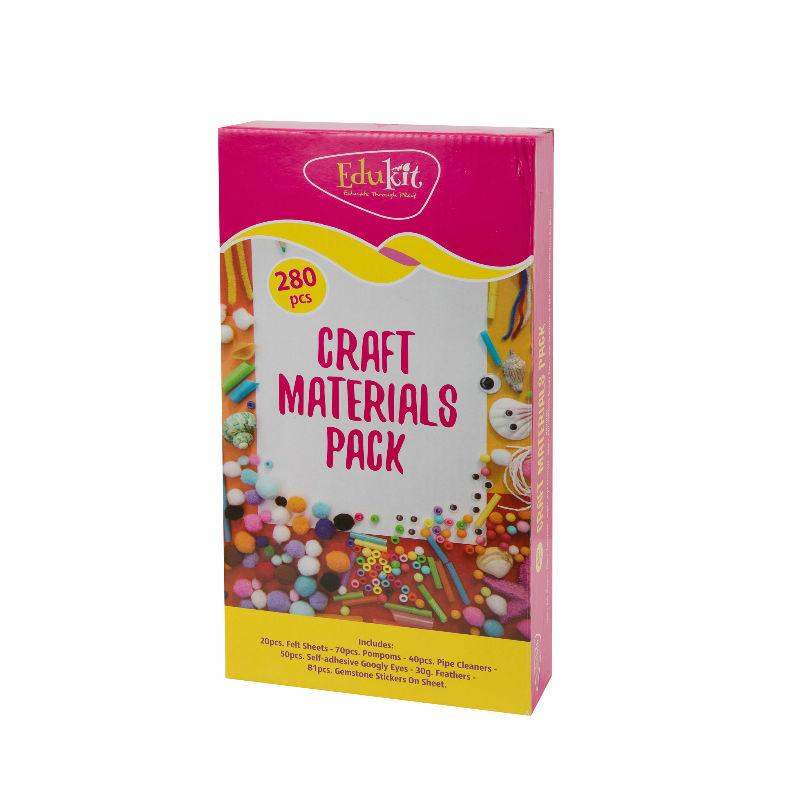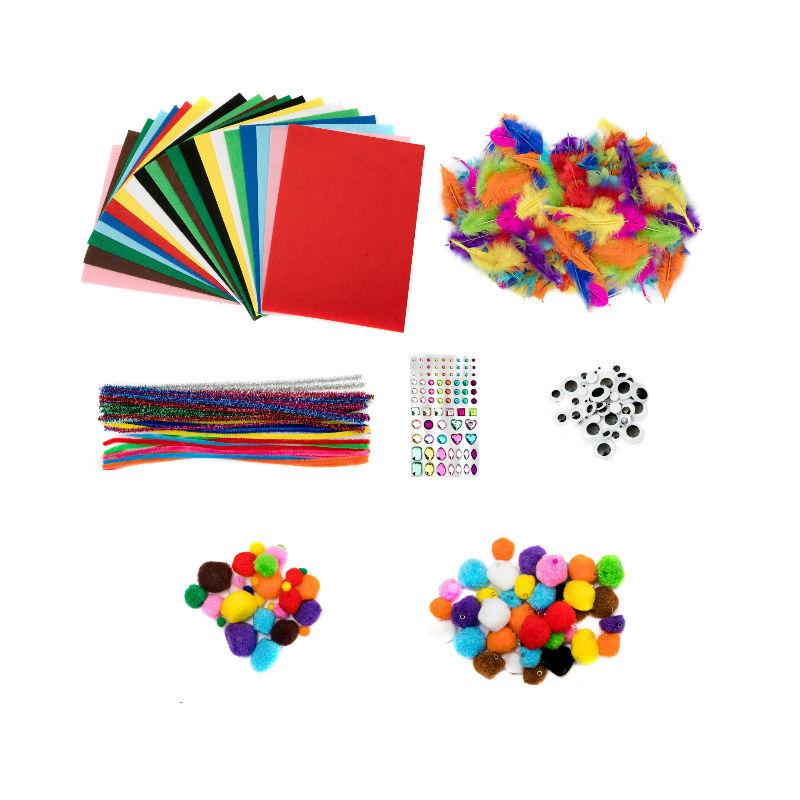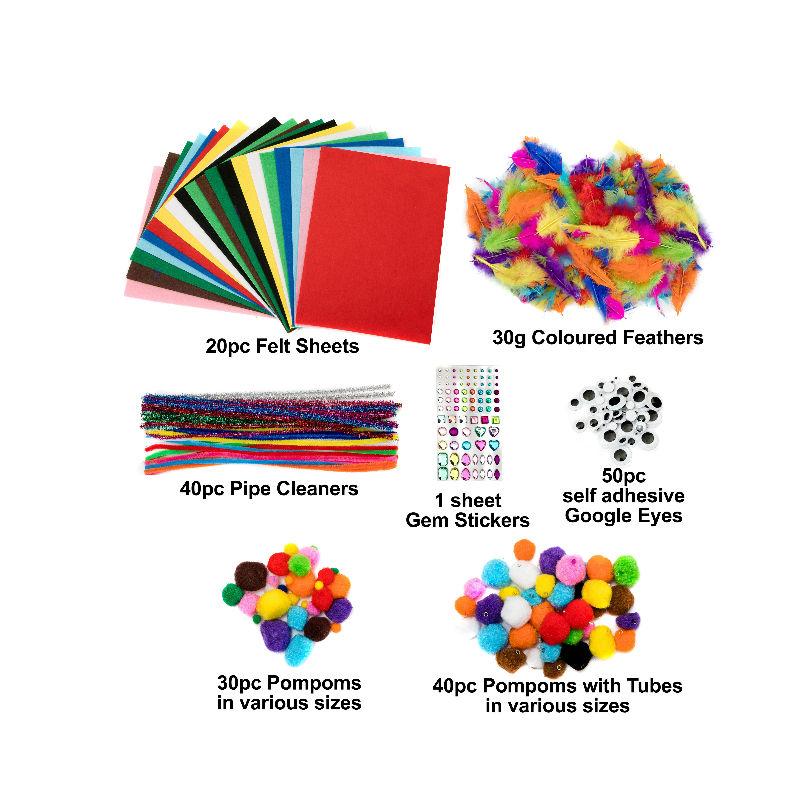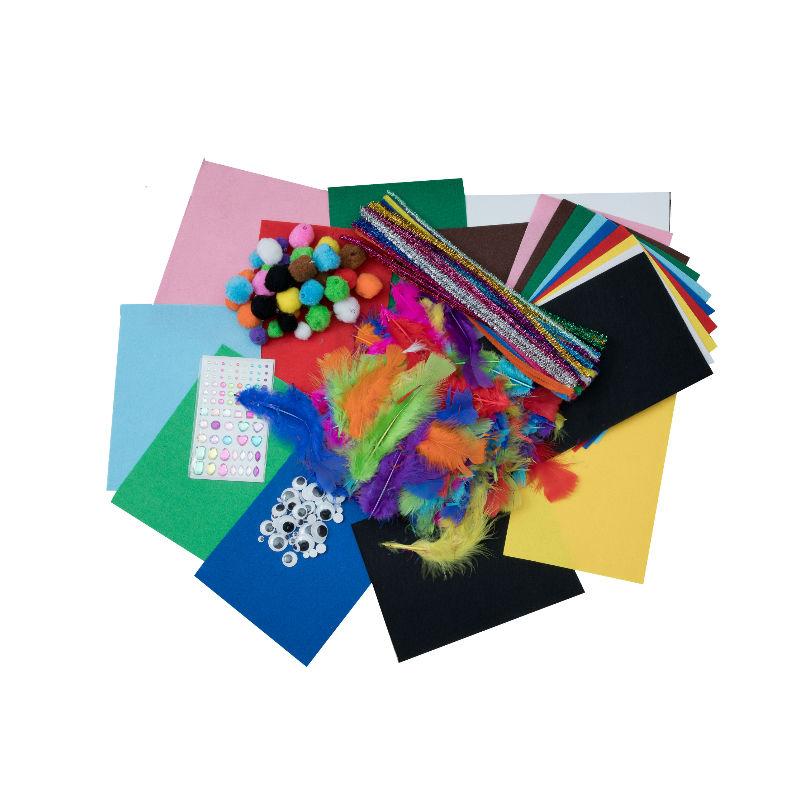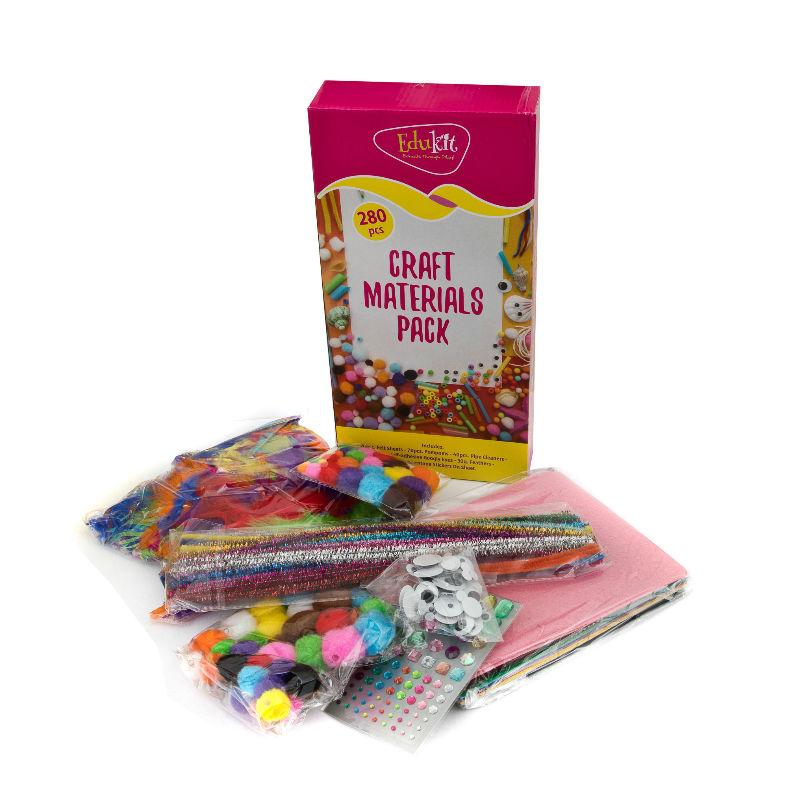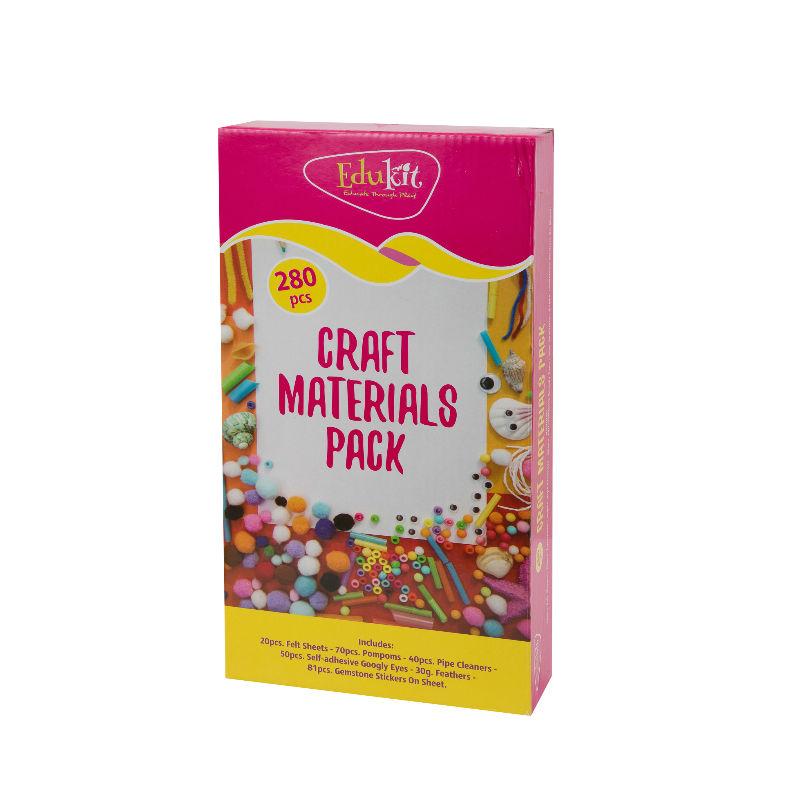 GREAT VALUE ART AND CRAFTS MATERIAL PACK – This popular crafting material set contains 280pcs and is made up of a wide range of everyday craft items that are ideal for adding colour and style to your artwork or making whatever new creation comes to mind.
FULL OF EVERYONE'S FAVOURITE CRAFTING MATERIALS – Each pack is carefully made up to include a great selection of craft materials, including: 20x Felt Sheets; 40x Pipe Cleaners; 30x Pompoms in various sizes; 40x Pompoms with tube in various sizes; 50x self-adhesive Goggle Eyes; 1x sheet of premium Gem Stickers, and even 30g of Feathers!
LETS YOUR KIDS CREATIVE SIDE BLOSSOM – This high quality craft set is a great way to let your little ones imaginations grow, helping to encourage them with making new creations, artwork, craft pieces and fun colourful designs.
EXCELLENT QUALITY – All the items in this fun 280pc craft set have been created to the very highest standards, meaning your children can easily and safely continue to enjoy using their new craft set for a long time to come.
PERFECT FOR HOME OR SCHOOL – Thanks to the wide variety and premium quality of this arts and crafts pack, it is perfectly suitable for use both at home or in a school environment, where it can be split and used by multiple children within their crafting adventures.
edukit Fun and Educational 280pc Art & Craft Materials Bumper Pack – Felt Sheets Pipe Cleaners Pompoms, Sticky Goggle Eyes, Gem Stickers and Coloured Feathers for Kids Toddlers & Children
£0.00
Available for home delivery (free UK delivery over £20)
FREE returns
Category: