edukit Premium Quality 14mm Extra-Thick Children's Multi-Coloured EVA Foam Interlocking Floor Tile Set with Wall Borders - Large 16sqft Coverage for Kids Soft Play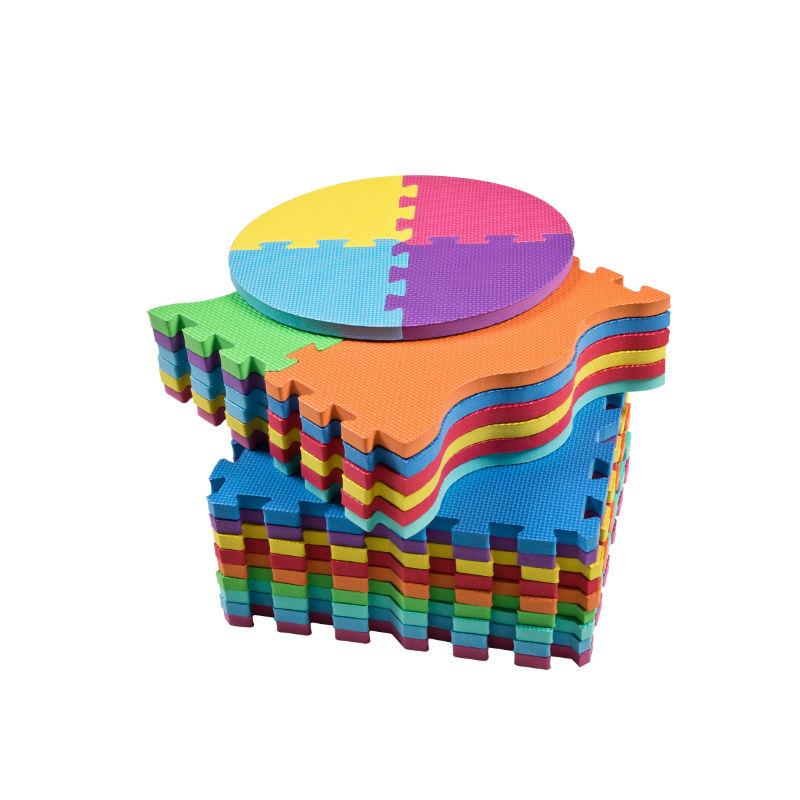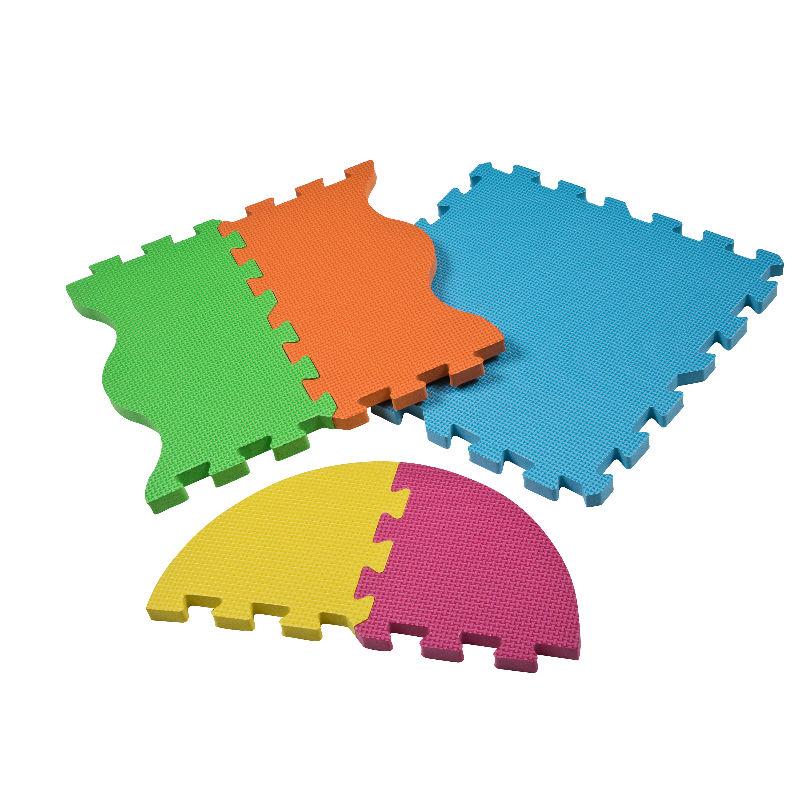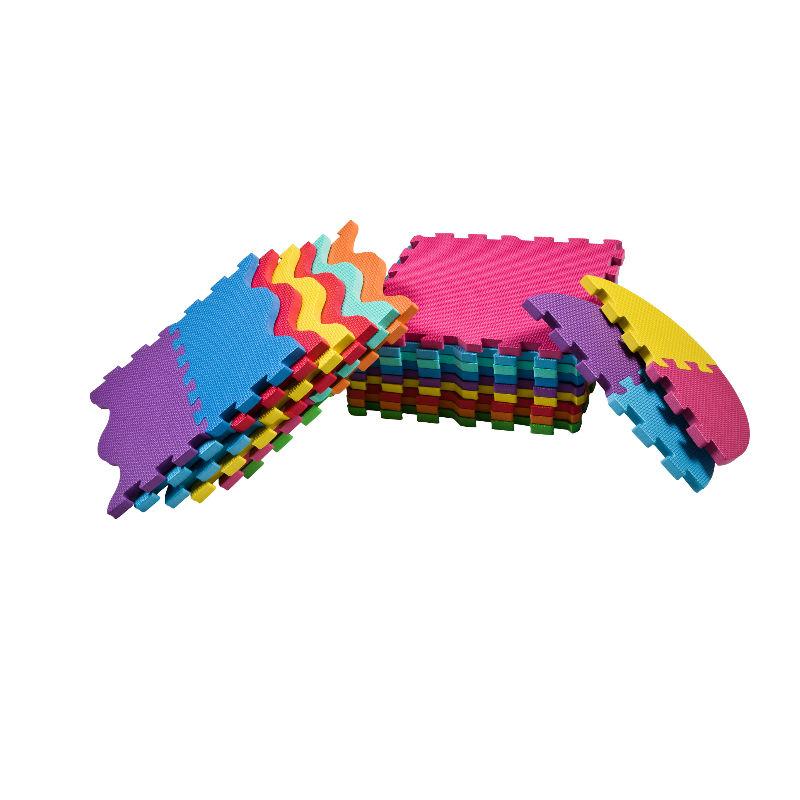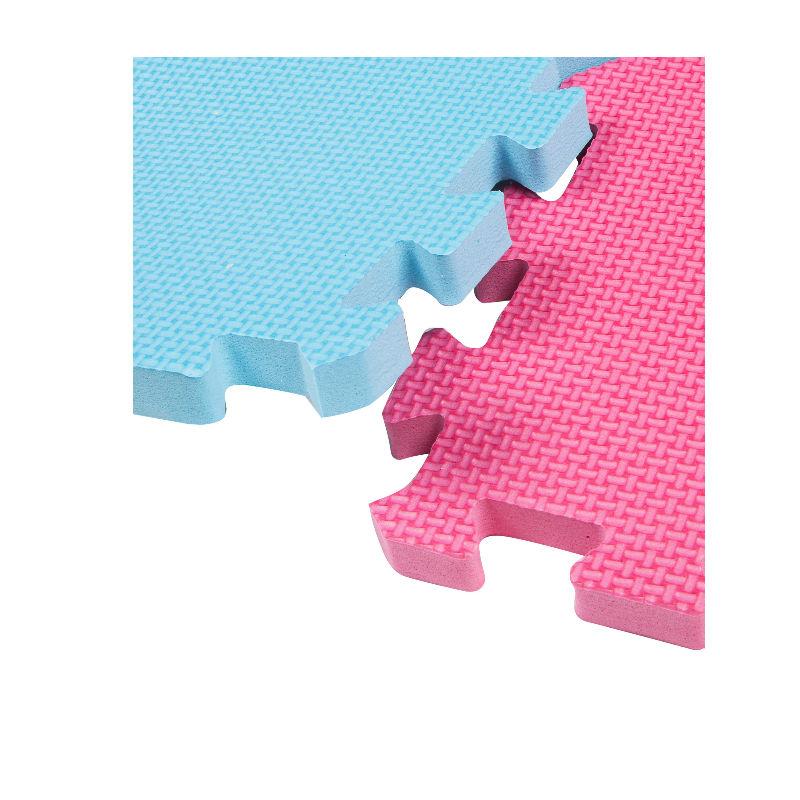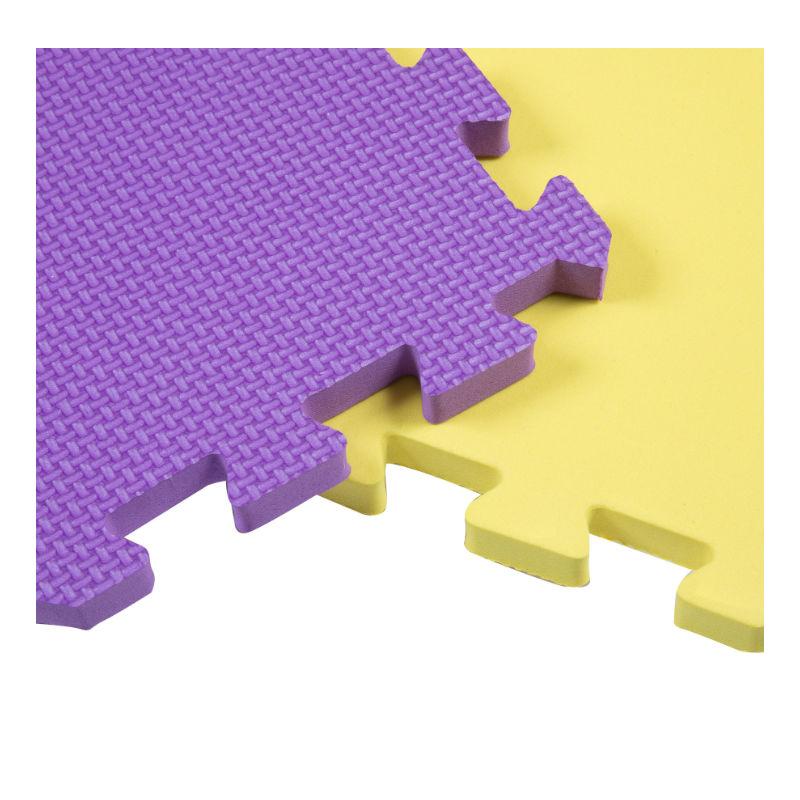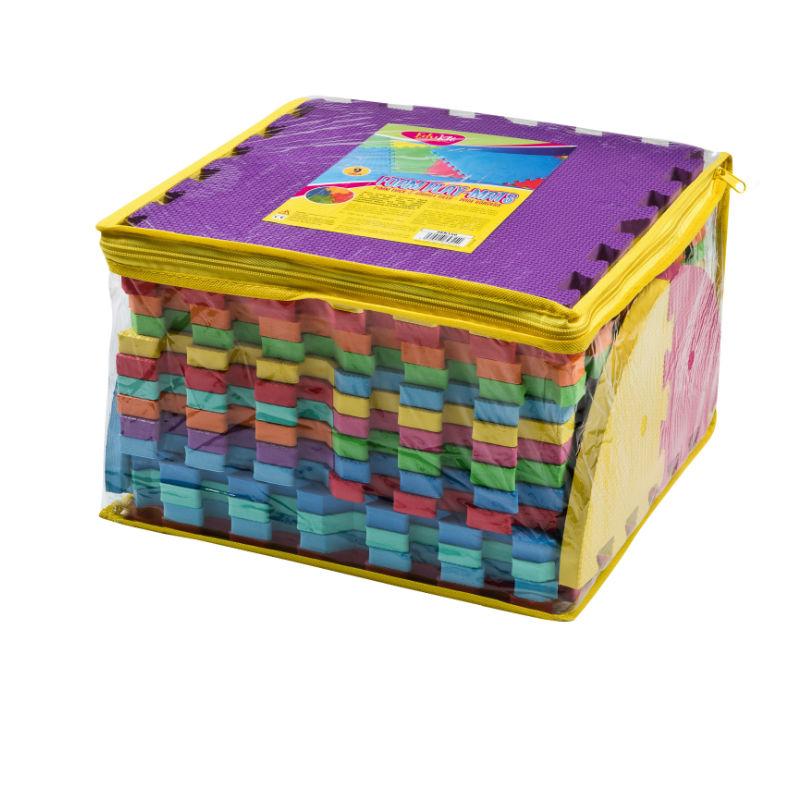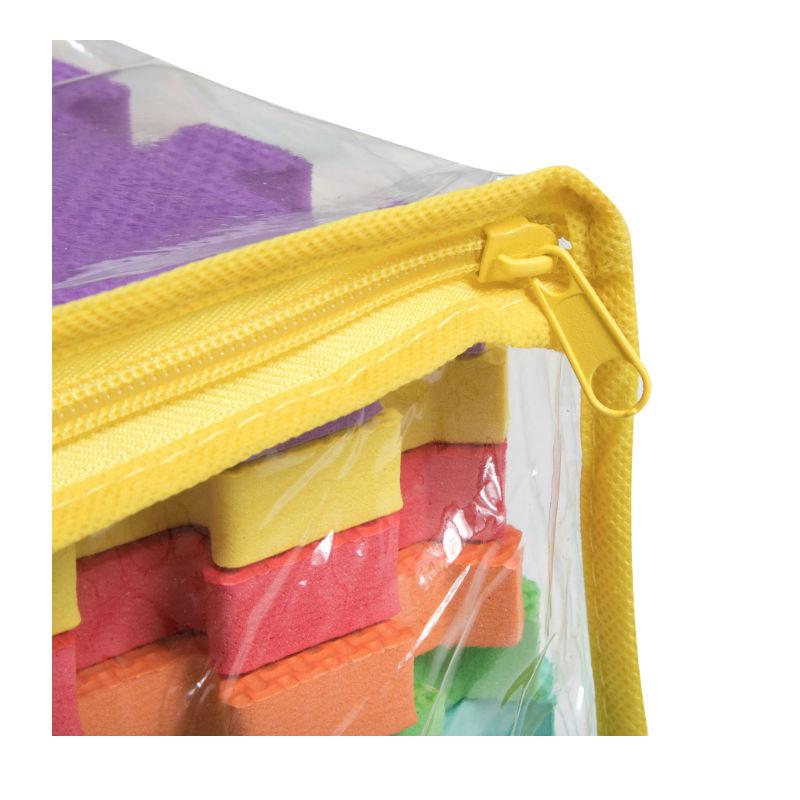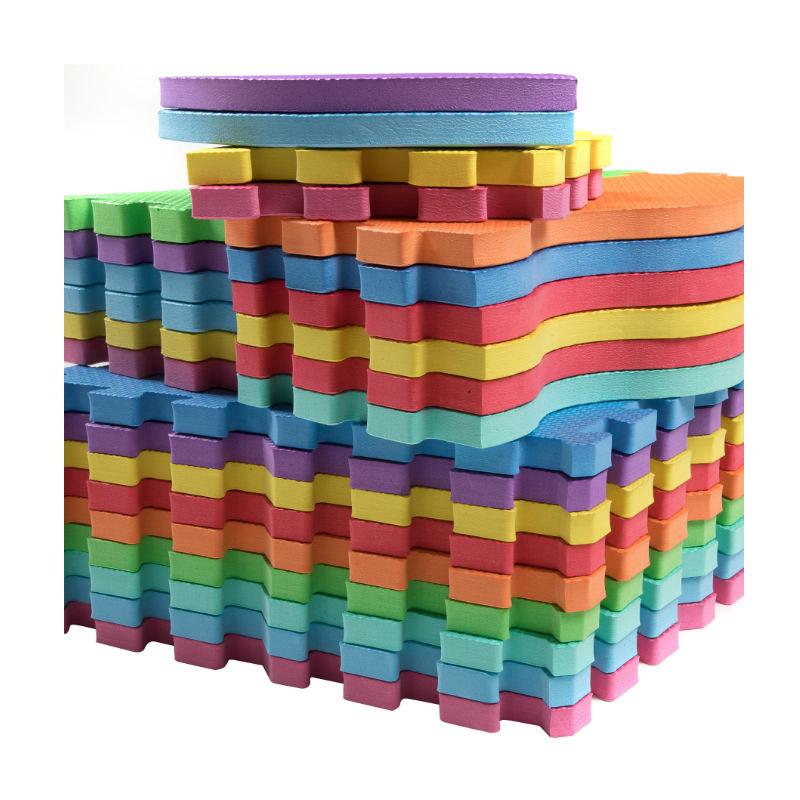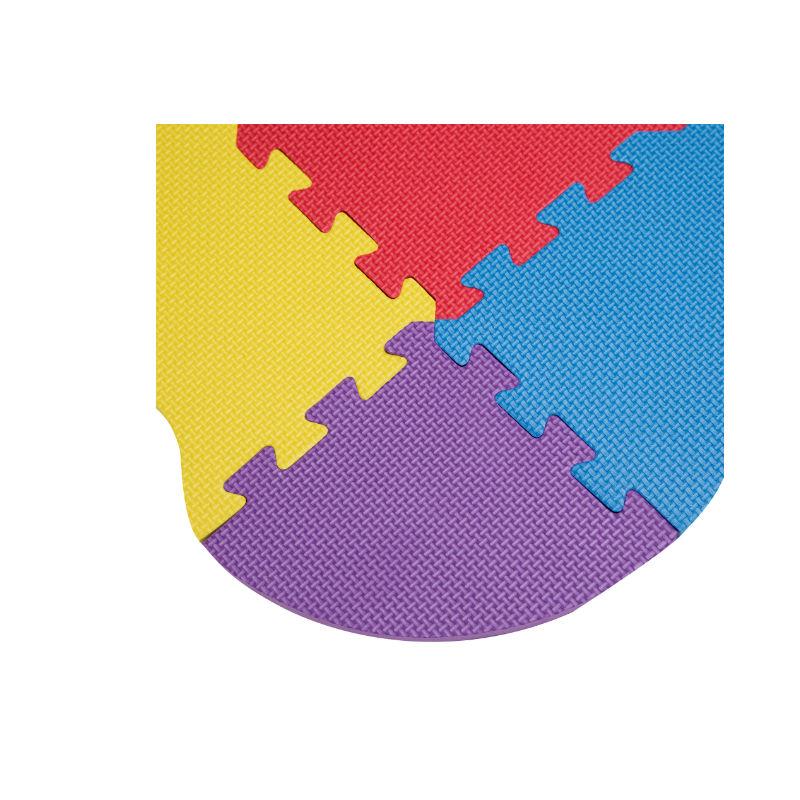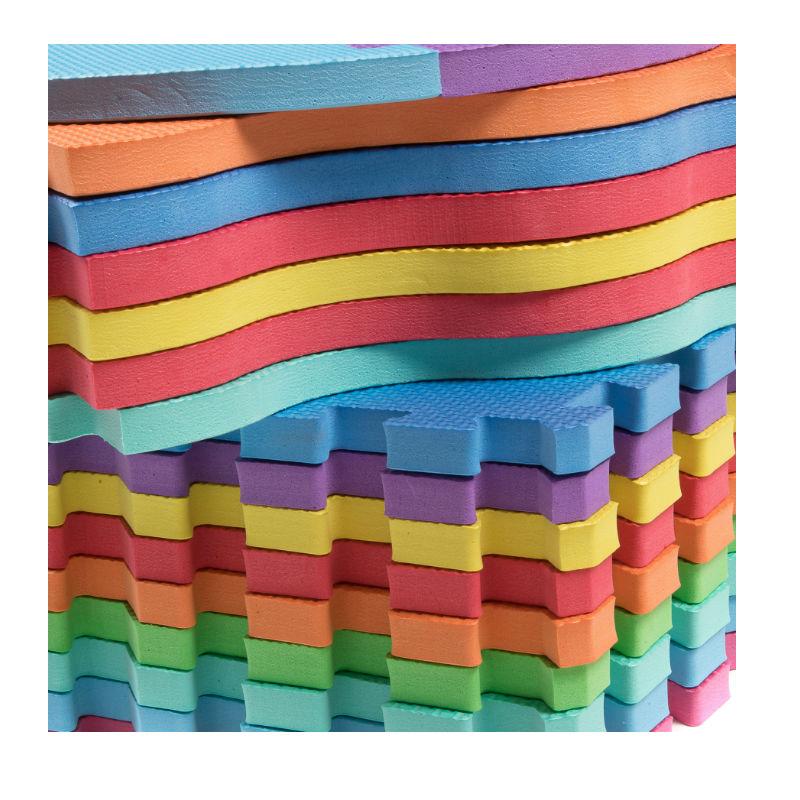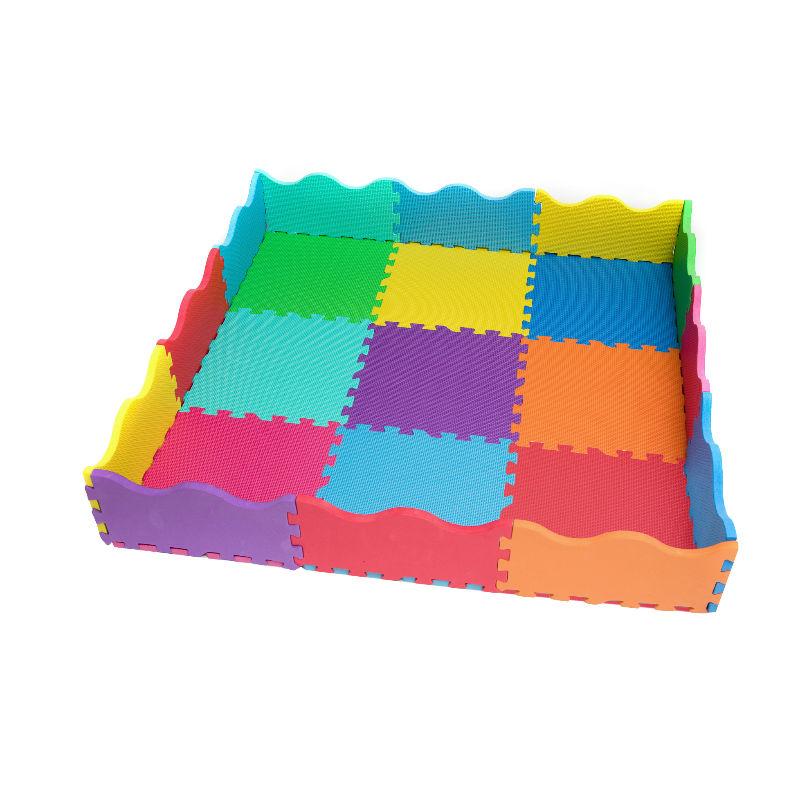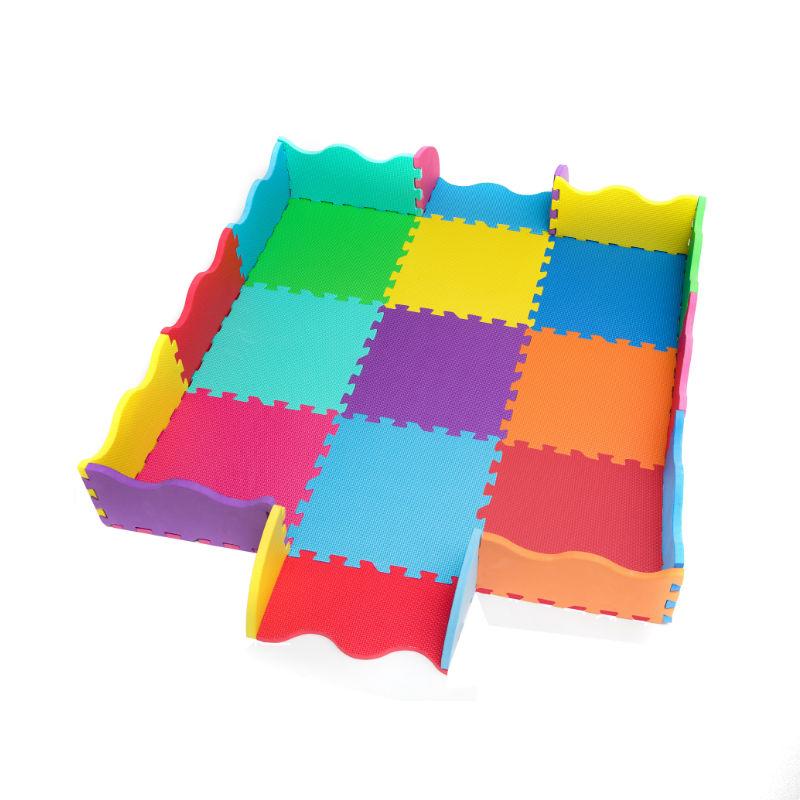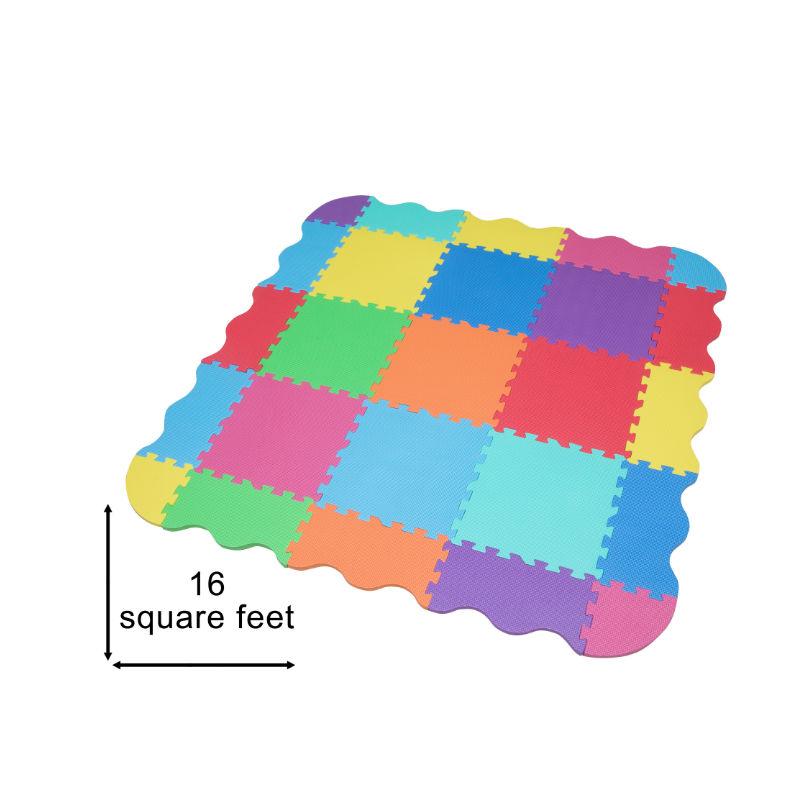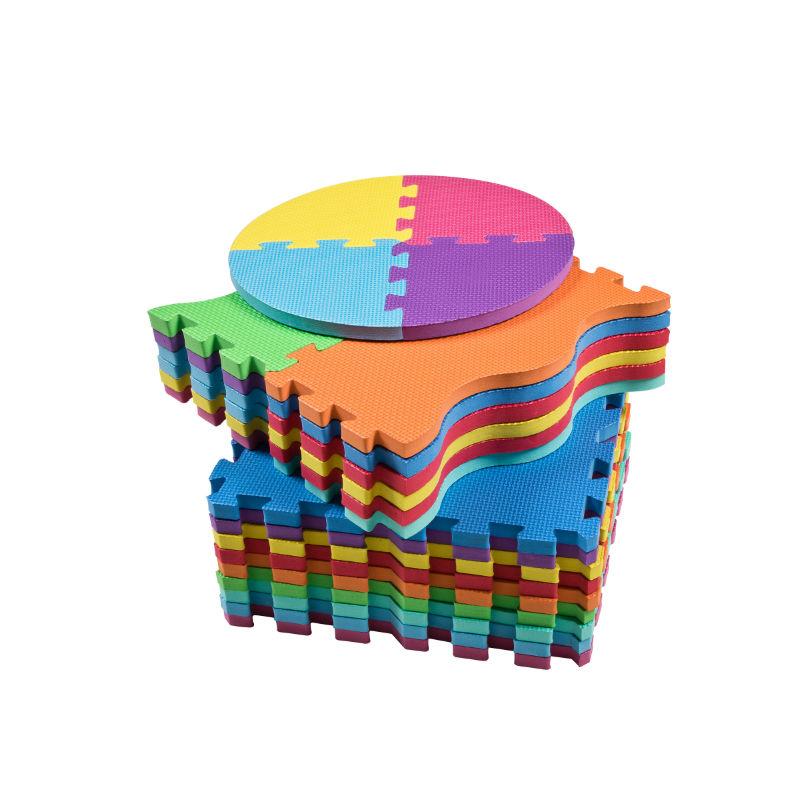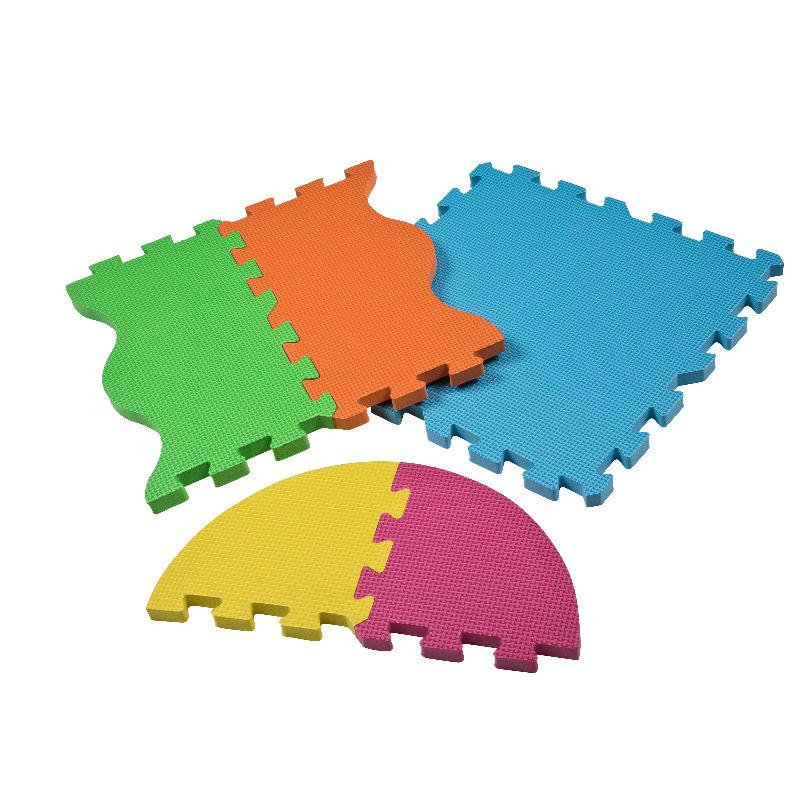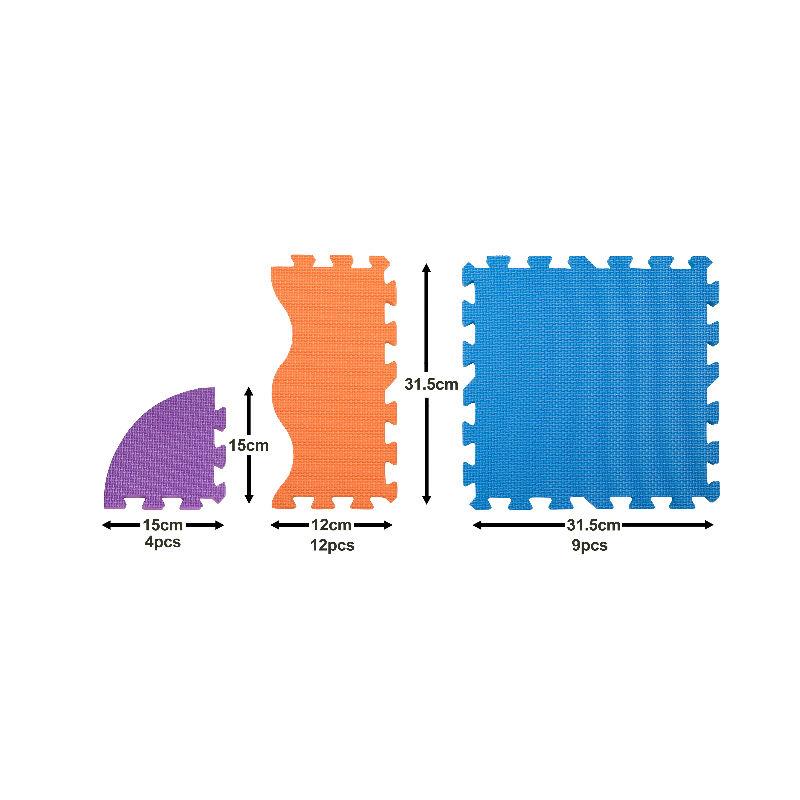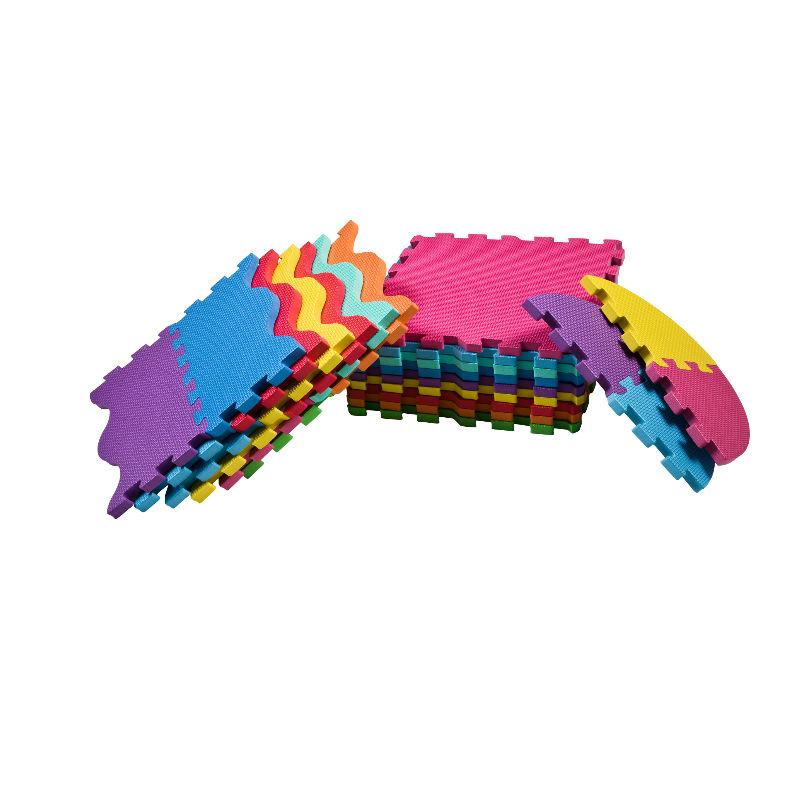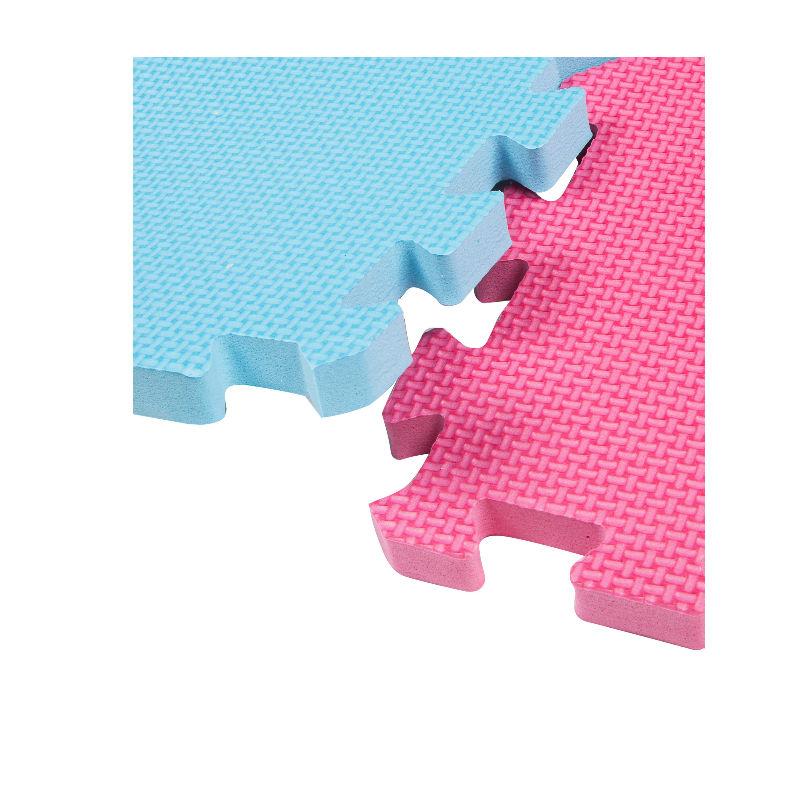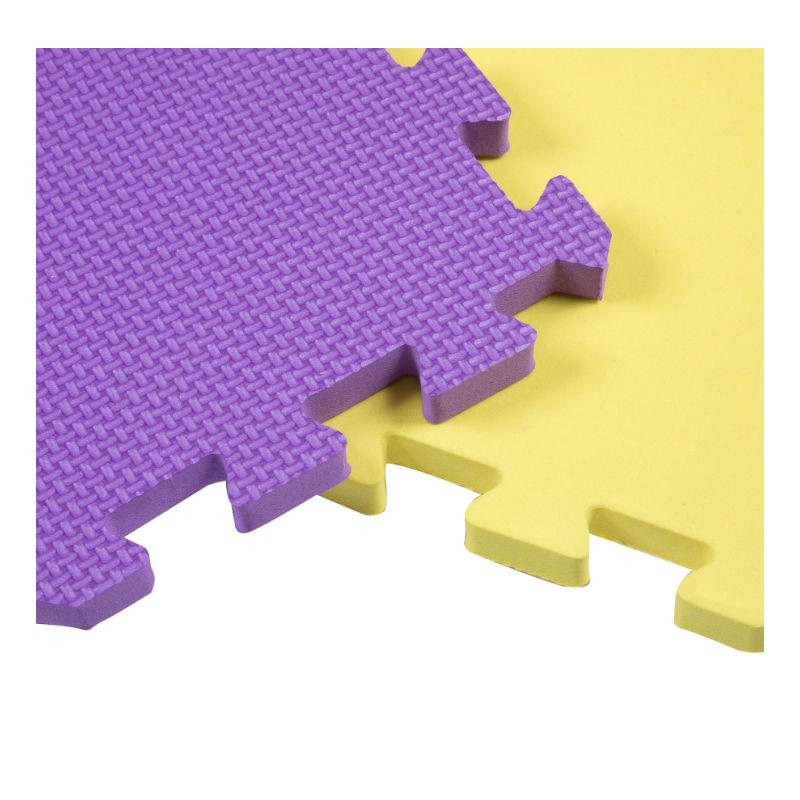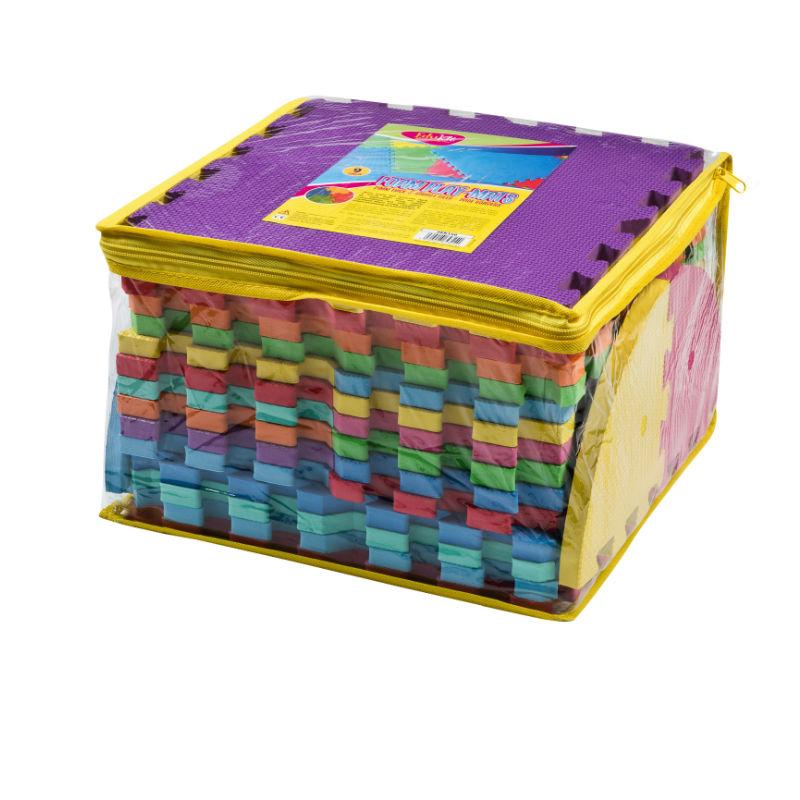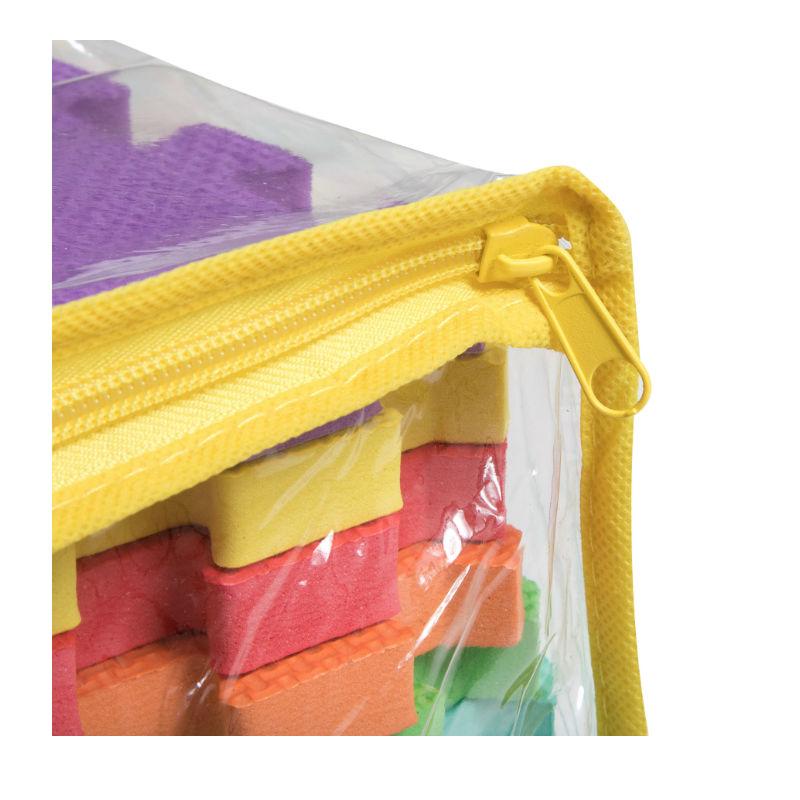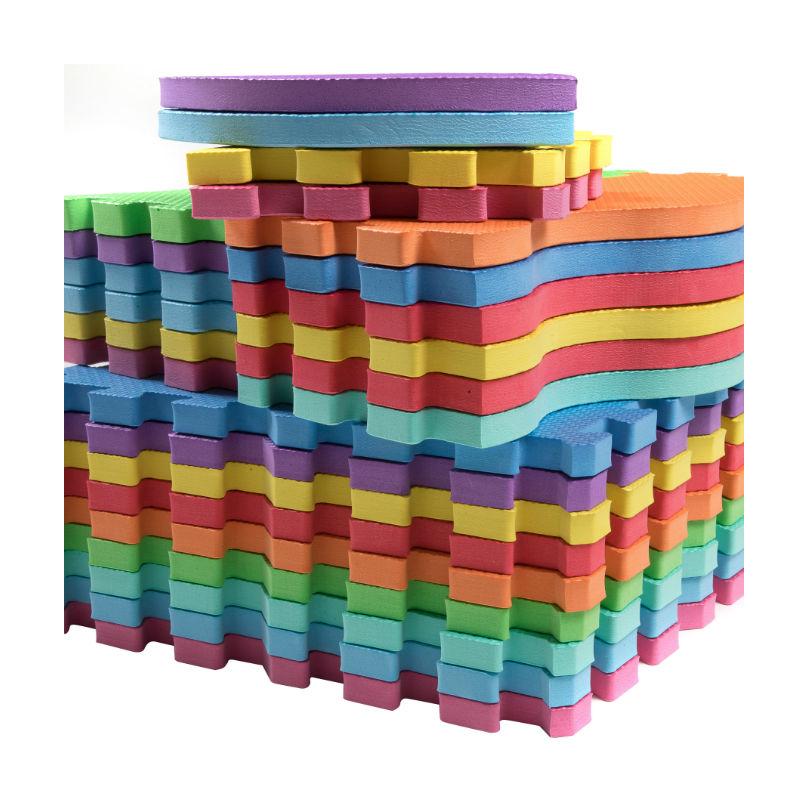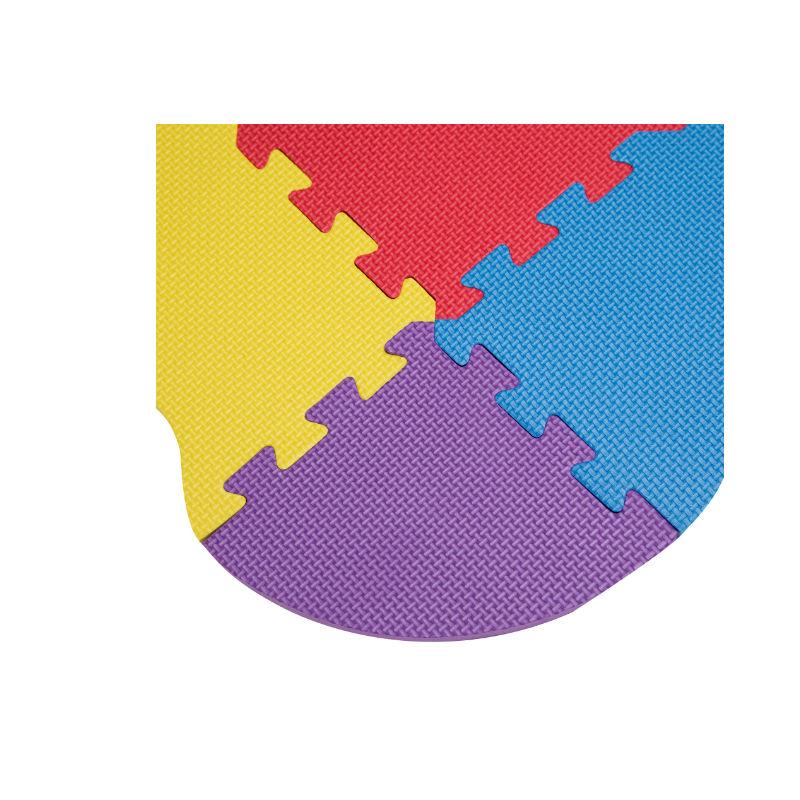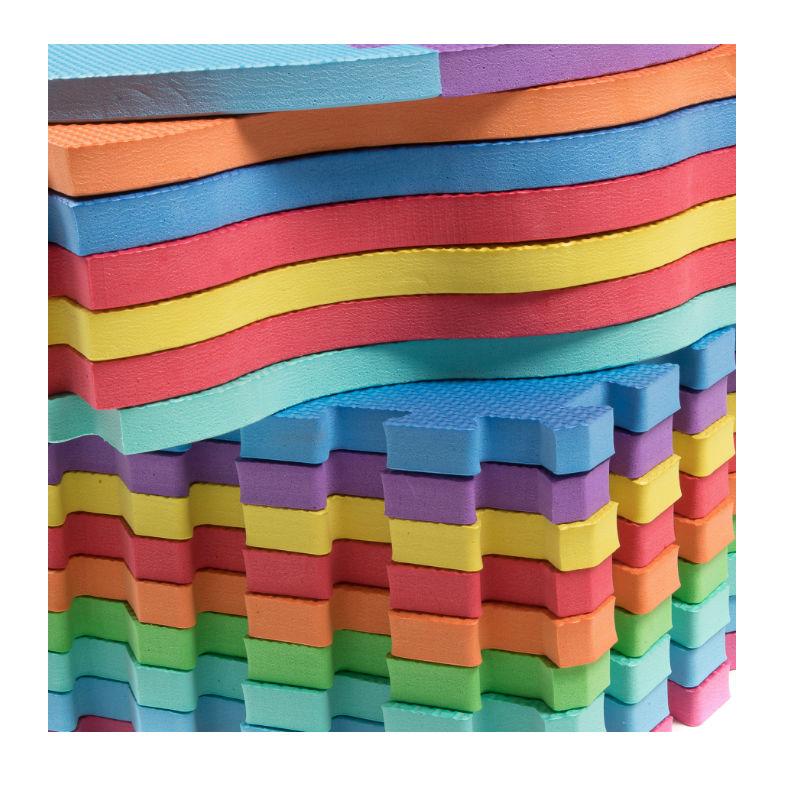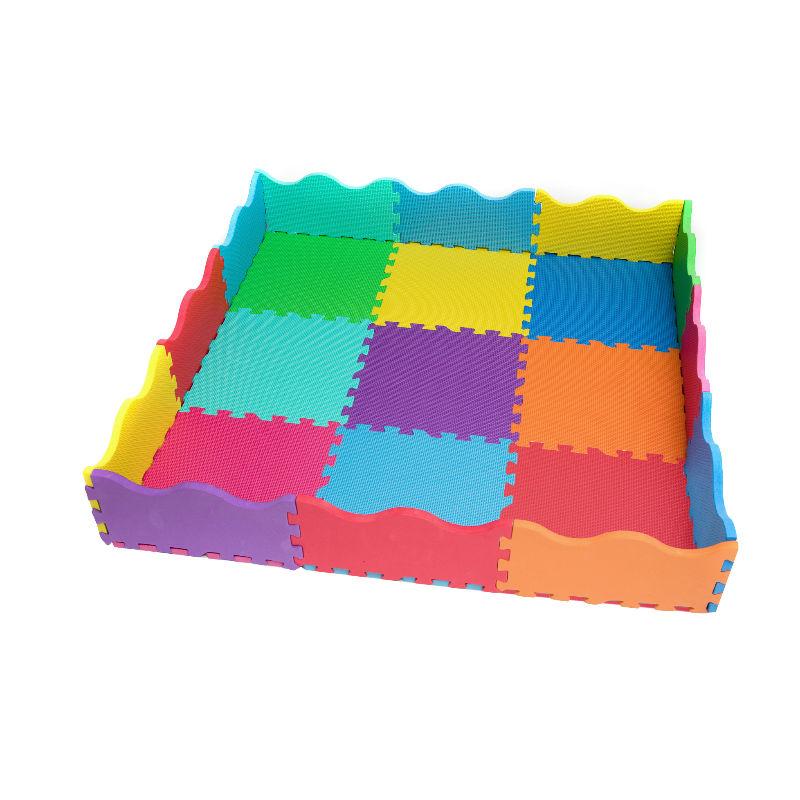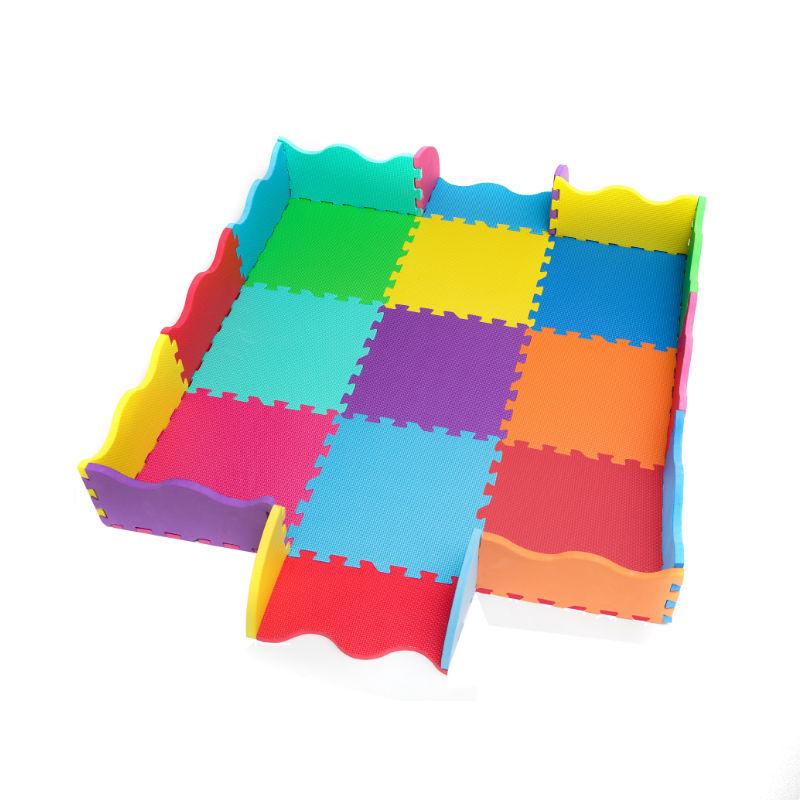 PREMIUM QUALITY MULTI-COLOURED INTERLOCKING FOAM TILES – This great quality vibrantly coloured EVA foam floor mat set for children offers hours of inventive fun whilst also helping to protect littles ones from knocks and bumps during their playtimes.
EXTRA-THICK TO OFFER GREATER CUSHIONING – Measuring a chunky 14mm depth, these fun interlinking foam tile mats are the perfect density for active kids, offering excellent support and cushioning for the spine, hips, knees, and elbows when playing on hard floors.
COMES WITH BORDERS – Unlike many standard sets, this premium pack of interlocking foam floor tiles also comes with a full set of border pieces, allowing little minds to create fun play dens and grown-ups to create contained play areas. The border pieces can be used vertically as small walls or horizontally to extend the floor mat area to its maximum coverage of 16sq feet.
NON-SLIP GRIP PATTERN AND SUPER-EASY TO CLEAN – Each piece of matting features a gentle but effective non-slip grip pattern to help keep kids stable on their feet, whilst the advanced moisture-resistant EVA foam makes it fast and easy to wipe clean with regular soap and warm water.
WHAT'S IN THE BOX – You will receive 9x interlocking square foam pieces each measuring 31.5cm x 31.5cm, 12x foams pieces each measuring 31.5cm x 12cm, 4x pieces measuring 15cm x 15cm, and 16x shaped border pieces. Everything comes in a sturdy storage bag with handy zip-lock closure to keep the tile pieces tidied away when not in use.
edukit Premium Quality 14mm Extra-Thick Children's Multi-Coloured EVA Foam Interlocking Floor Tile Set with Wall Borders - Large 16sqft Coverage for Kids Soft Play
£0.00
Available for home delivery (free UK delivery over £20)
FREE returns
Category: