edukit Jumbo 500 PC Crafting Kit for Kids | Pipe Cleaners, Pompoms & Googly Eyes Large Assortment of Colors & Size | DIY Art Supplies for Children's Craft Projects, Paper Crafts, Holiday Crafts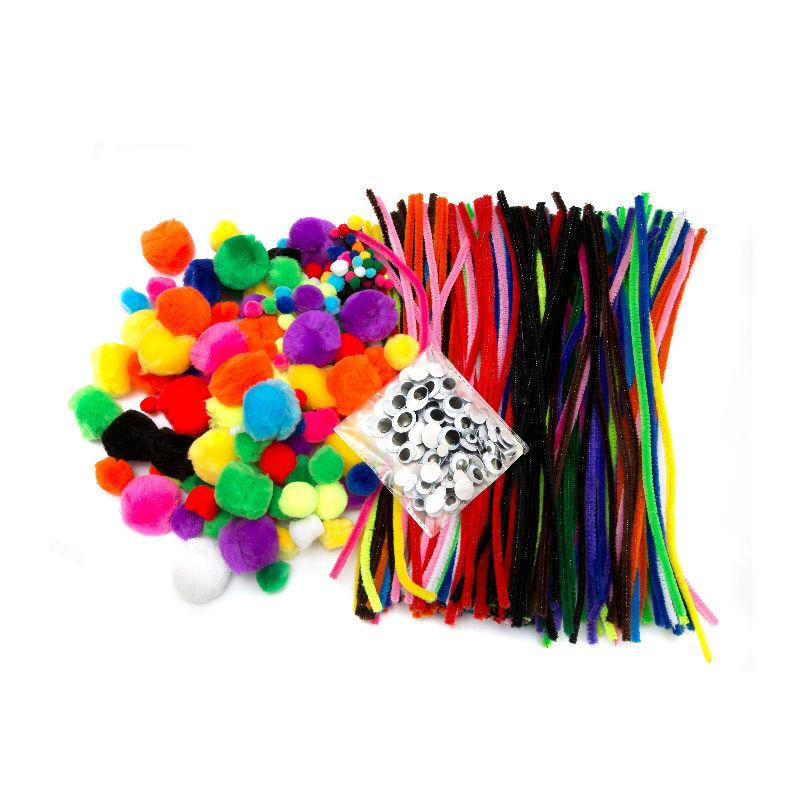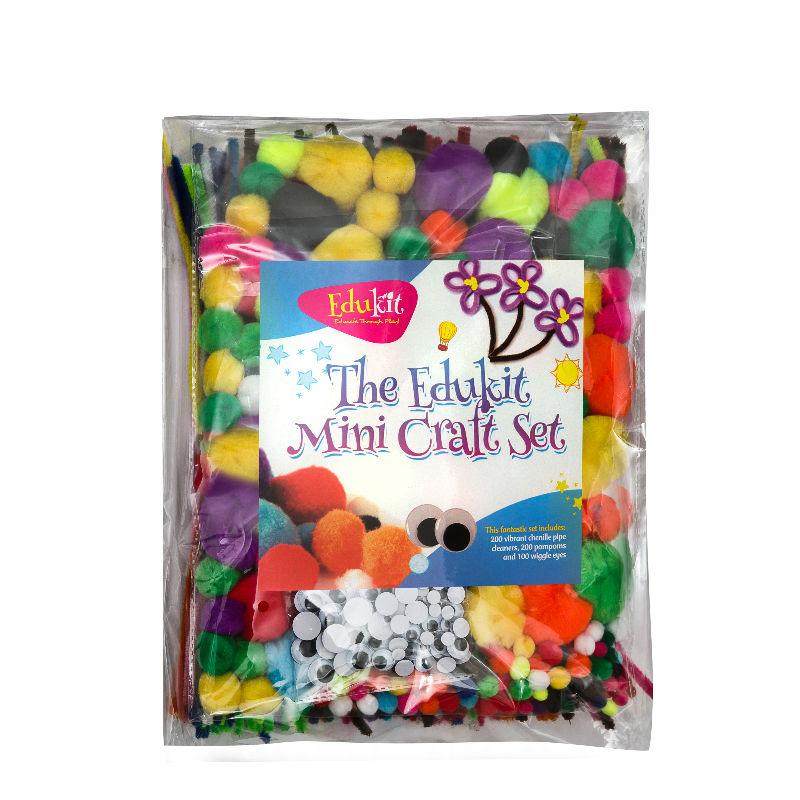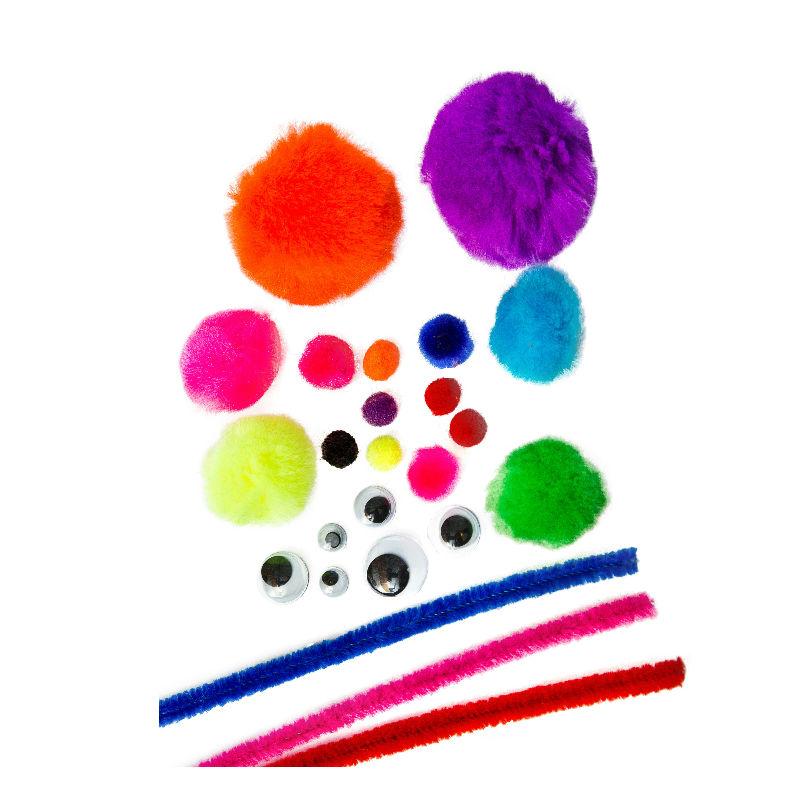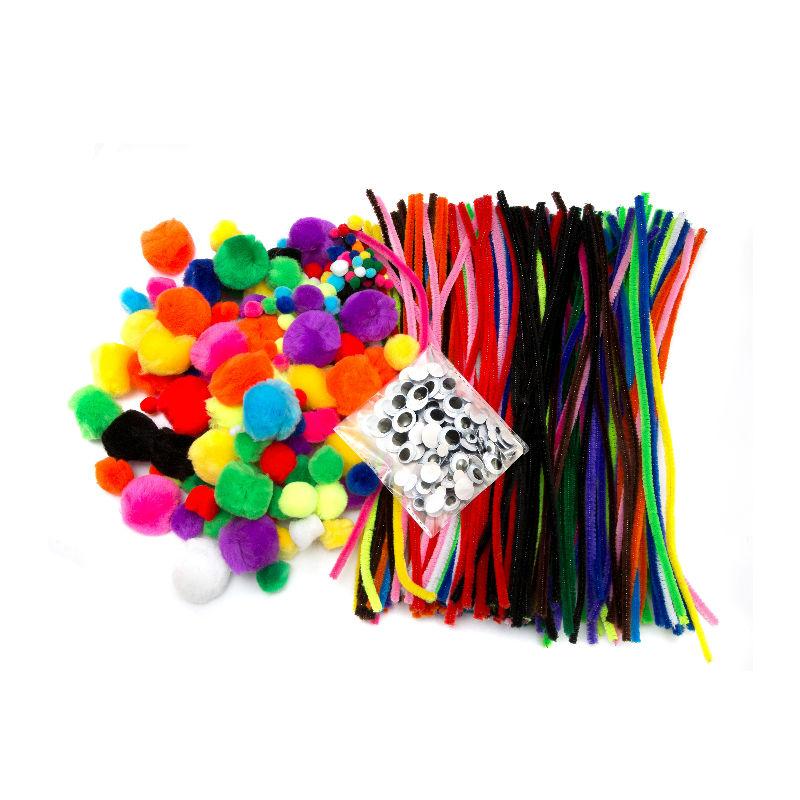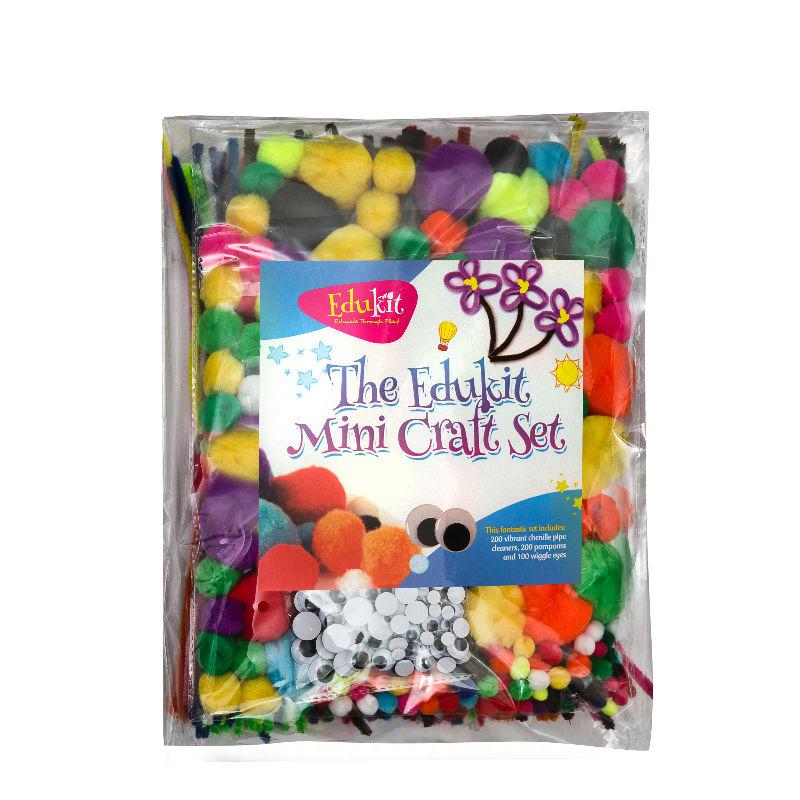 ? 200 PIPE CLEANERS: Our collection of craft supplies for kids includes (200) pipe cleaners that each measure 12" x 6mm. They are made out of the silkiest chenille, which is why they are fantastic for sensory play.
? 200 SOFT POMPOMS: The jumbo craft kit also contains (200) pompom decorations
? LARGE ASSORTMENT: The pompom and pipe cleaner craft supplies come in an array of sizes and a variety of kid-friendly colors, allowing you to use them for multiple DIY projects around the home, daycare or classroom.
? 100 WIGGLY EYES: Since crafting kiddos enjoy creating furry creatures, fluffy ball people and cute little animals out of our pompoms and pipe cleaners, these craft supply kits come with 100 black and white googly eyes.
? DIY PROJECT IDEAS: Use the 500 pieces of our DIY craft kit for kids to make colorful pipe cleaner crafts, such as pipe cleaner rainbows, cute Christmas crafts, holiday wreath crafts, Halloween crafts, Valentine's Day crafts, etc.
edukit Jumbo 500 PC Crafting Kit for Kids | Pipe Cleaners, Pompoms & Googly Eyes Large Assortment of Colors & Size | DIY Art Supplies for Children's Craft Projects, Paper Crafts, Holiday Crafts
£0.00
Available for home delivery (free UK delivery over £20)
FREE returns
Category: