edukit Cellophane Sheets Craft Kit, 104pc A4 size Multicoloured Cello Wrap Scrapbooking Assortment - Clear, Red, Green, Orange, Pink, Blue, Fuchsia & Yellow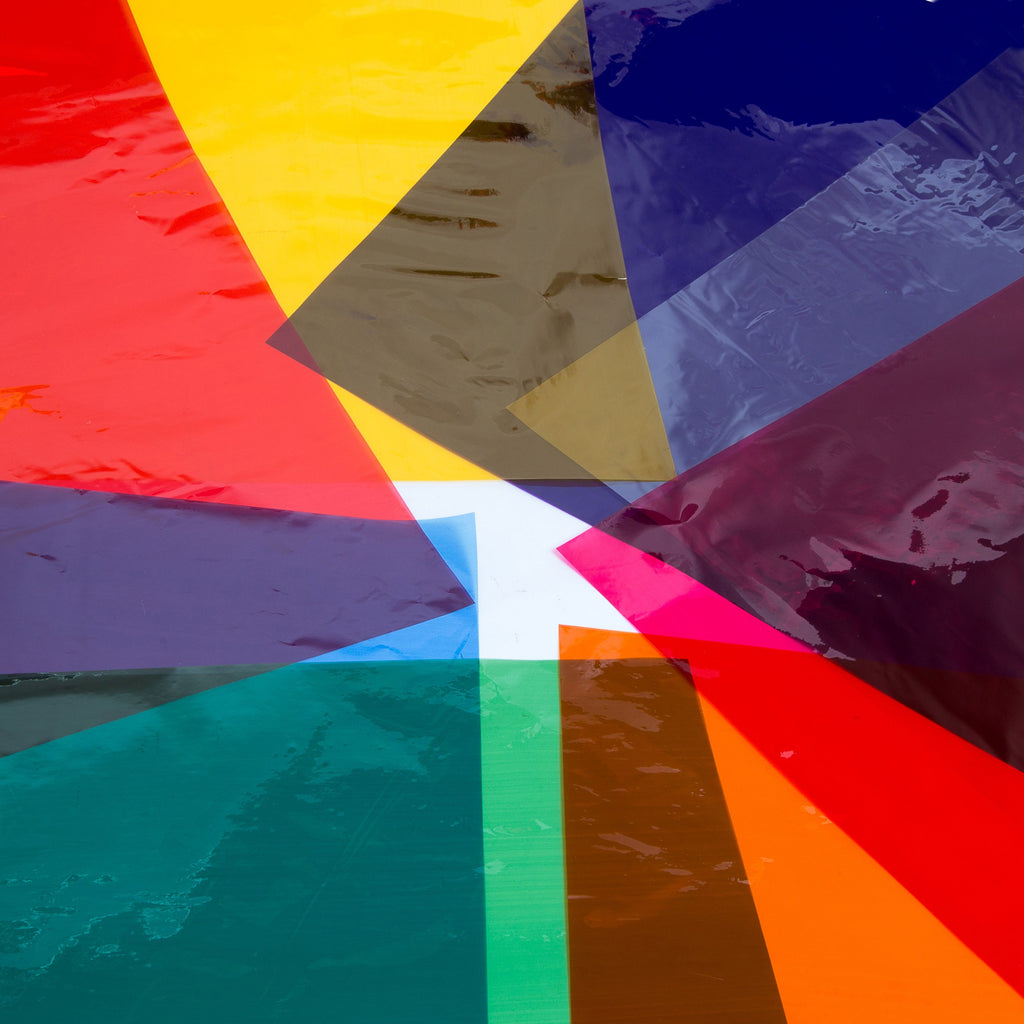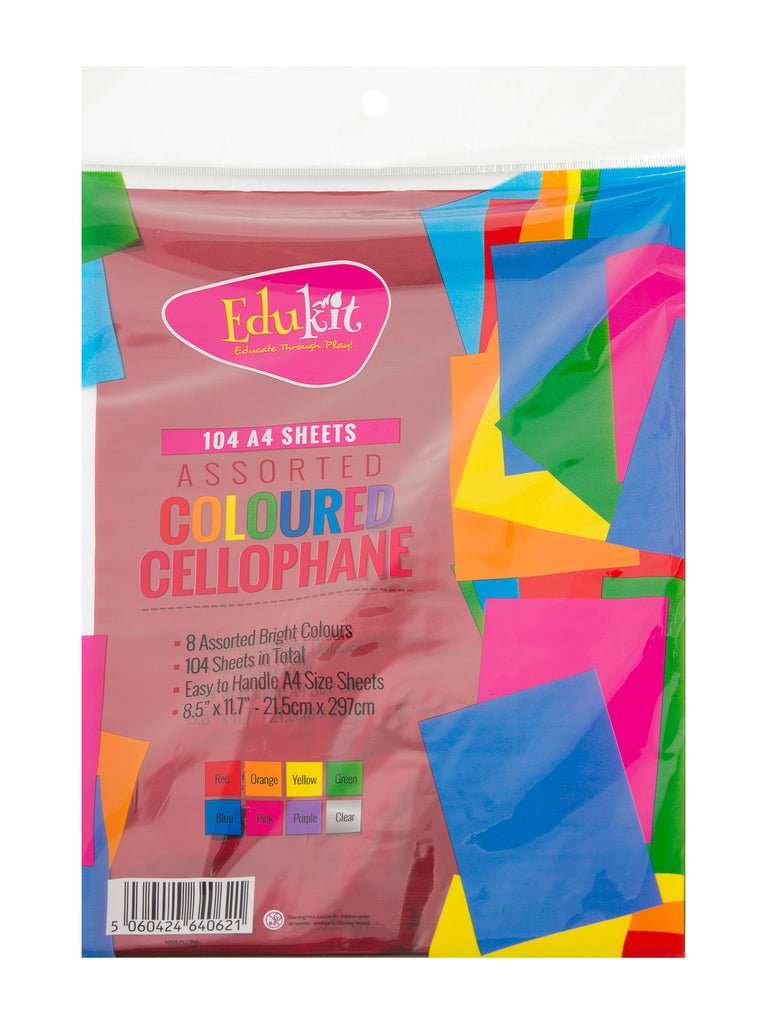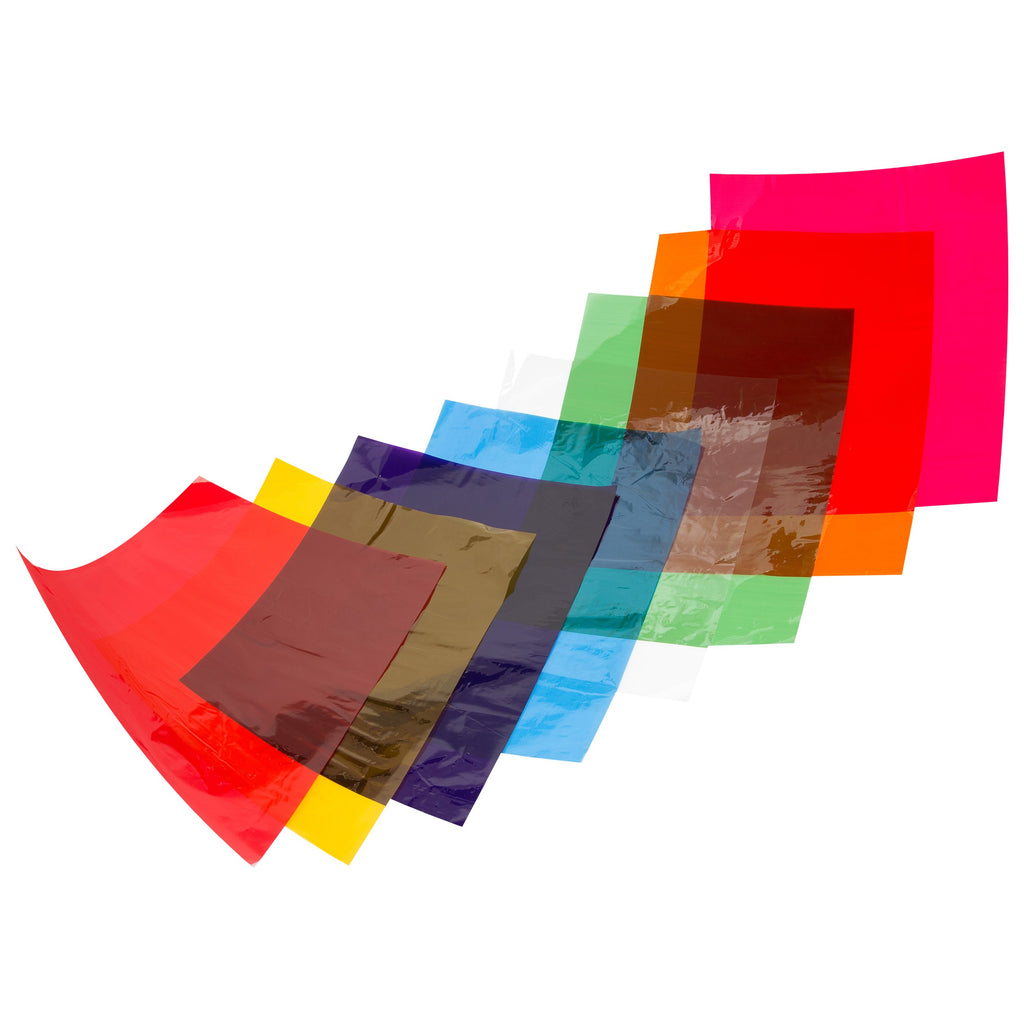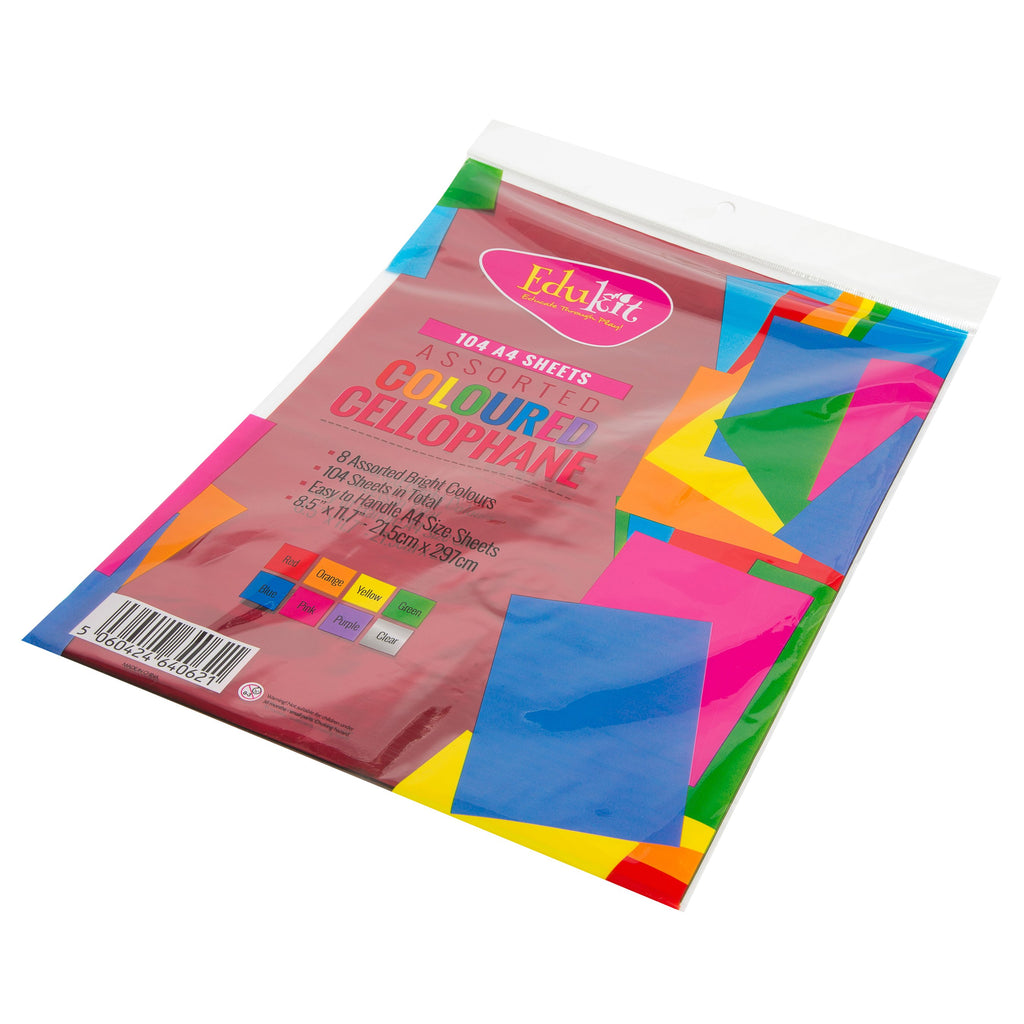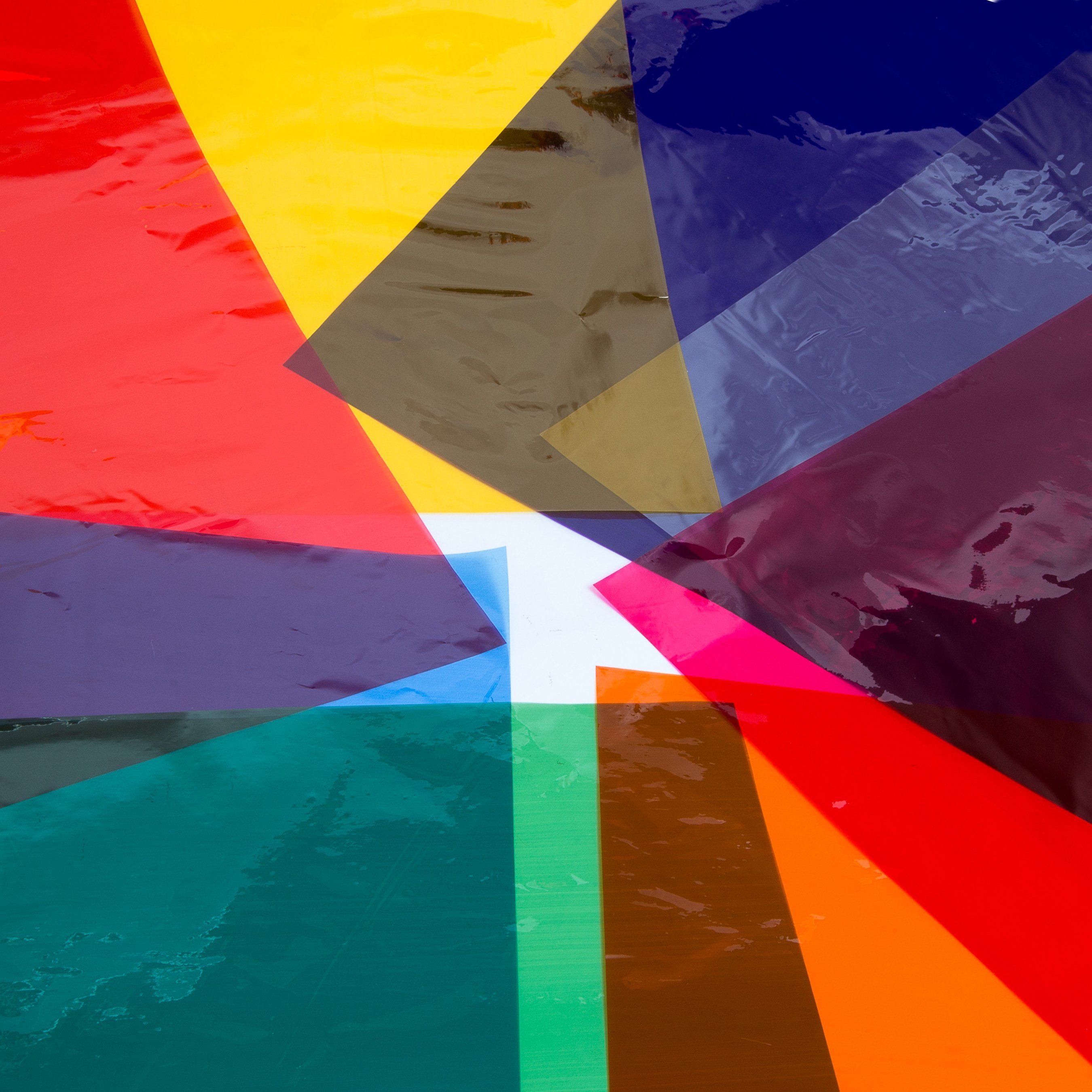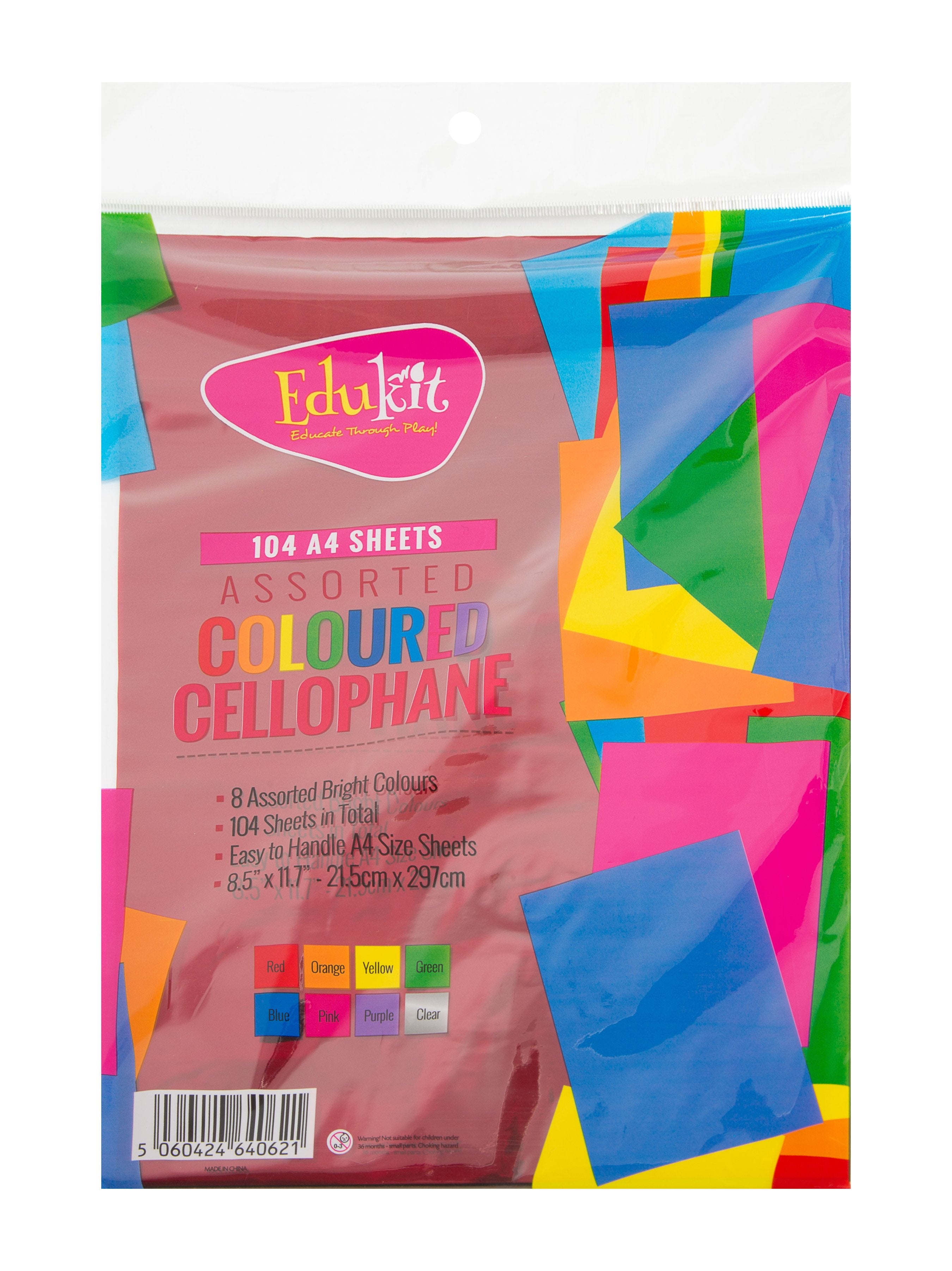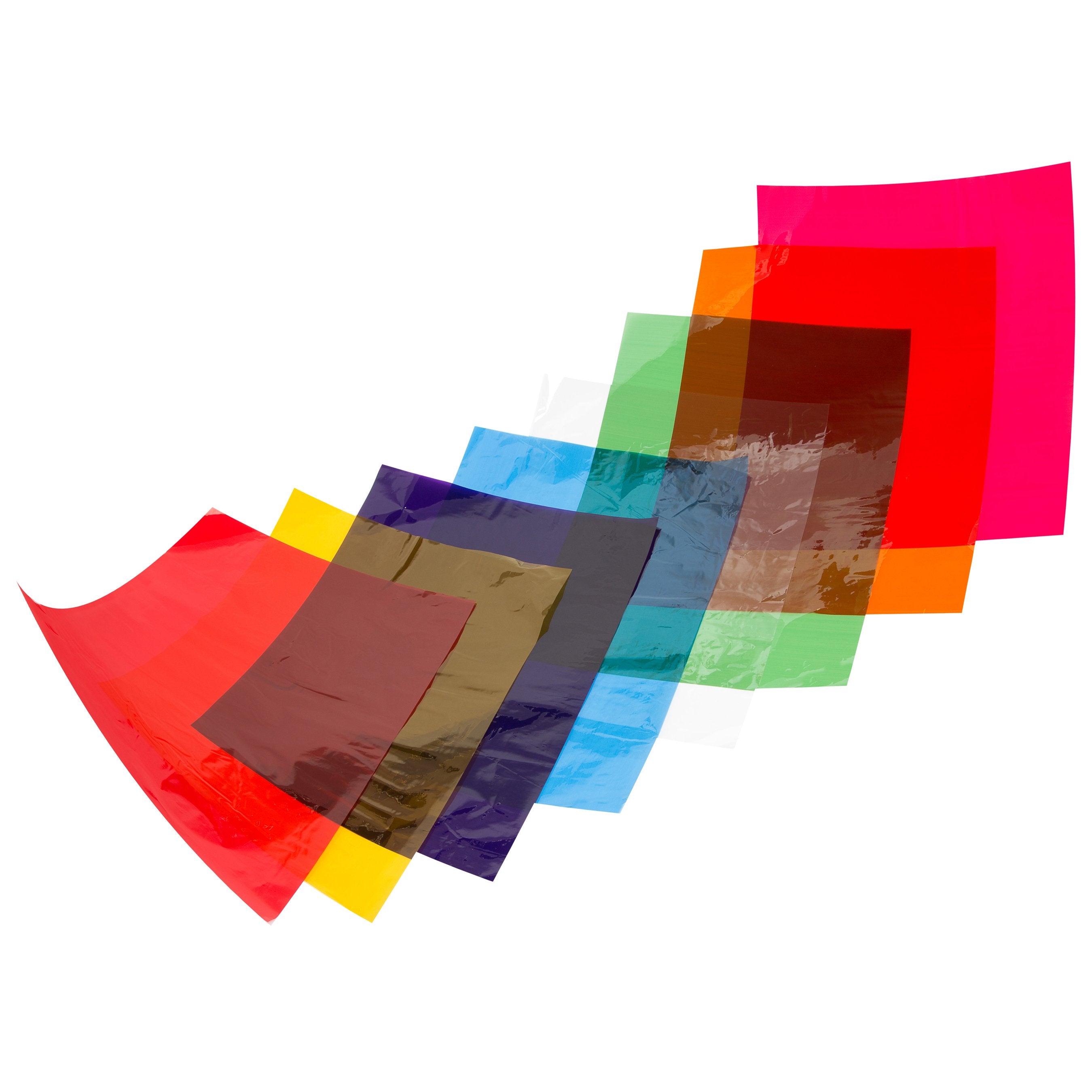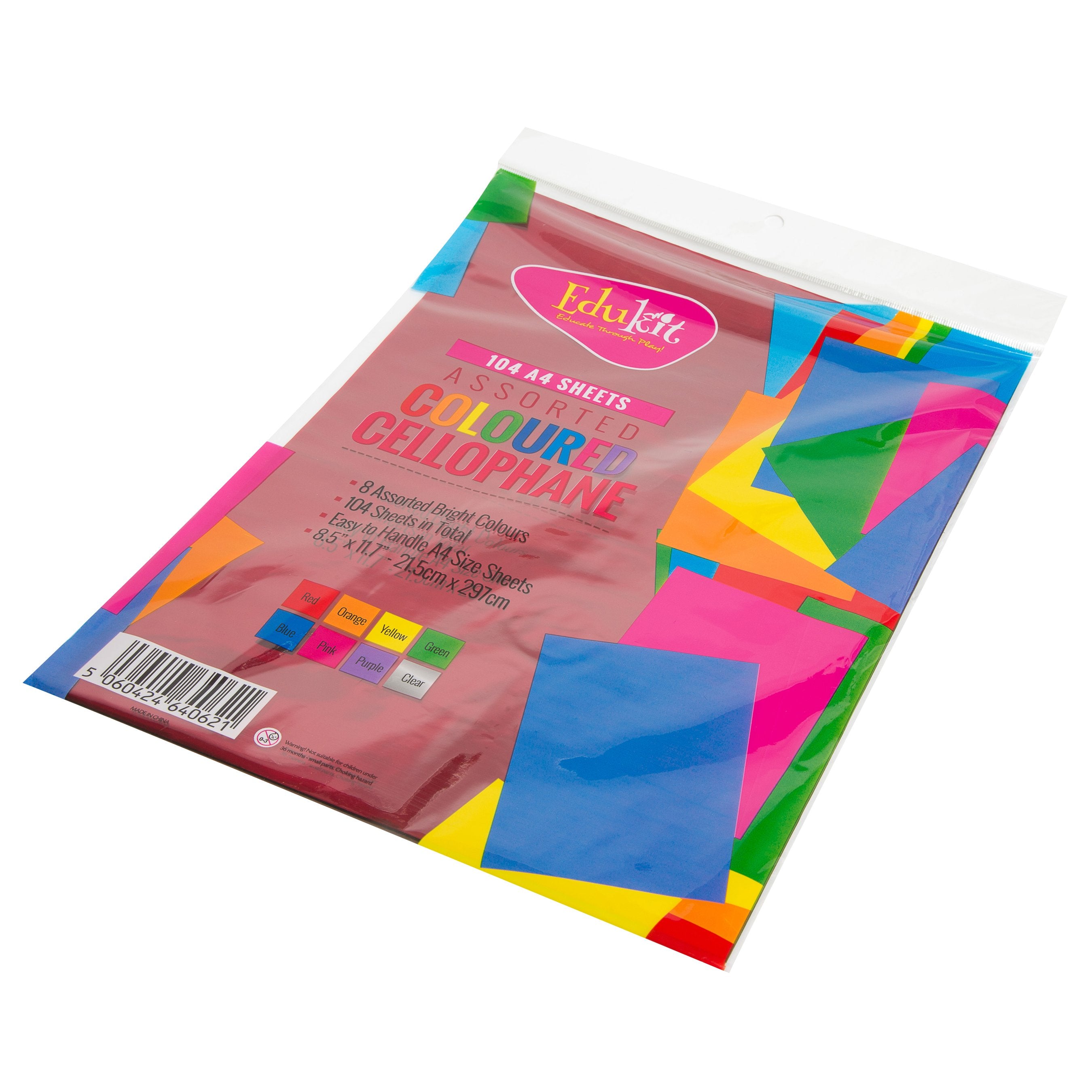 BEST SCRAPBOOKING CRAFT SUPPLIES: Now there's an easy & economical way to bring some personalized style to your DIY scrapbook, memory album, wedding photo collages, decorative crafty displays, party favors & so much more!
100+ CELLOPHANE SHEETS PER PACK: This super value craft set includes over 100 coloured cellophane sheets, which means you'll have plenty to use for Christmas scrapbooking, dye-cutting & all of those other DIY craft projects.
LARGE 8 COLOR SHEET ASSORTMENT: Let the fun begin! Every 104pc assorted cellophane kit contains 13 cut-to-size sheets in each of the following trendy colors; Clear, Red, Green, Orange, Pink, Blue, Fuchsia & Yellow
BIG, STANDARD PAPER SIZE SHEETS: Each Edukit cellophane wrap sheet measures 21.5 x 29.7cm, making them large enough to be used individually for wrapping small gifts & edible favors or cut up to create embellishments & decorations for scrapbooks.
COMMON CELLOPHANE SHEET USES: Use the cello sheets as scrapbooking supplies, cellophane florist wrap, cellophane hamper wrap & cellophane Xmas wrap or to make cellophane cones for sweets, cellophane favour bags, etc.
edukit Cellophane Sheets Craft Kit, 104pc A4 size Multicoloured Cello Wrap Scrapbooking Assortment - Clear, Red, Green, Orange, Pink, Blue, Fuchsia & Yellow
£0.00
Available for home delivery (free UK delivery over £20)
FREE returns
Category: